Kaleidoscope in August
I blinked and summer is already drawing to a close. August means school is starting + a new $5 pattern of the month is here. This time around, I've resurrected an old favorite made with a Jelly Roll–Kaleidoscope. September is National Sew a Jelly Roll Month; here's a head start for an idea.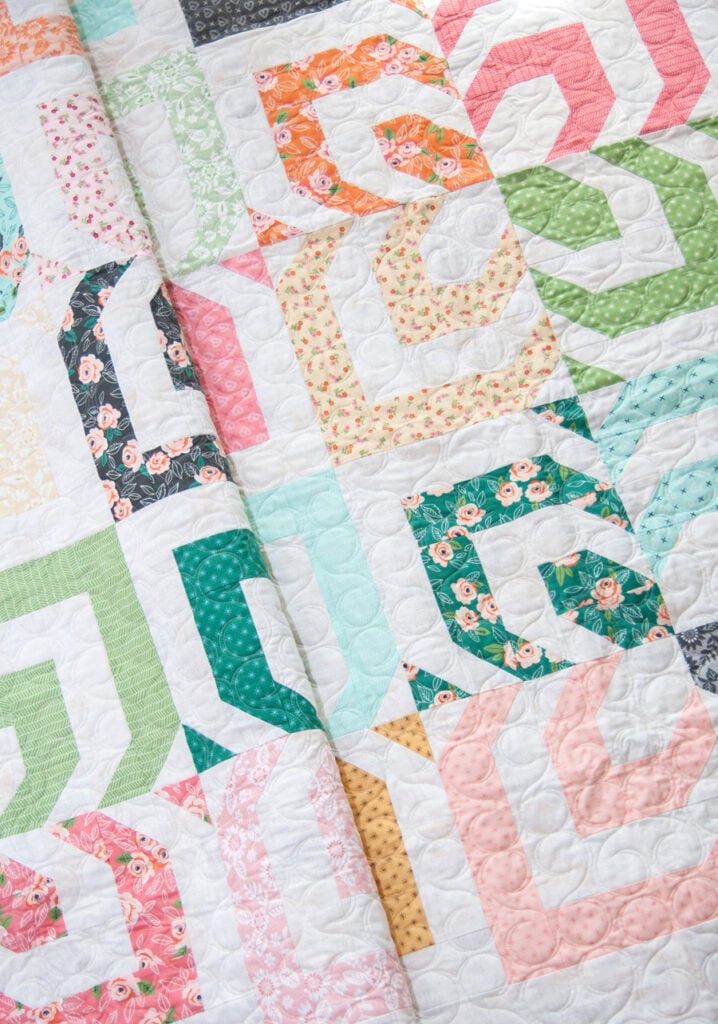 The last one I pieced (above) uses Sugar Pie fabric, but has a very similar look to a mockup in Lollipop Garden (below).
This quilt can be made with 1 Jelly Roll–or with yardage for a single-print version like the one below. I plan to make a solid version for my home very soon–after I figure out just which room will get it, so I can pick a color scheme.
This pattern is definitely a fan-favorite and has gone through several reprintings over the years. Here's the original circa 2015 in Gooseberry fabric. This is one of those quilt pattern designs looks good dressed in any collection.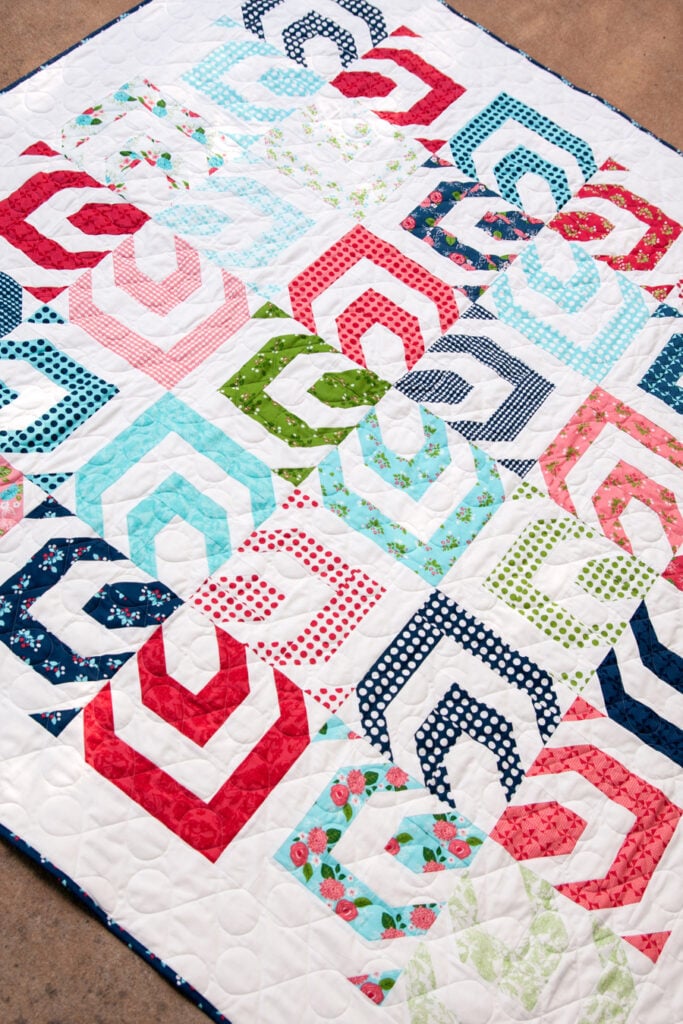 Speaking of Jelly Rolls, next month my new book rolls out: Jelly Filled – 18 Quilts from 2 1/2" Strips. Can't wait to tell you all about it–there have already been a few peeks on Instagram @lellaboutique. Do you like Jelly Rolls? Do you have a favorite Jelly Roll pattern?