Latest Projects with Garden Variety Fabric
It's in full bloom… meet Garden Variety—my newest collection for Moda Fabrics. It ships in October, but you can reserve a bundle now by talking to your local quilt shop. Ready to see the new projects?!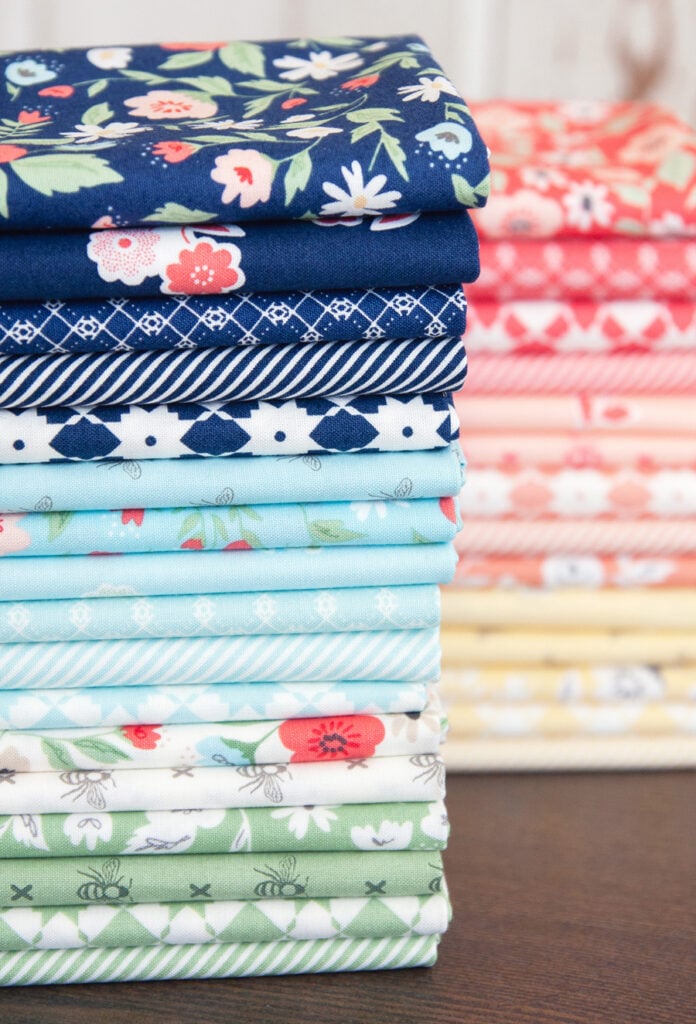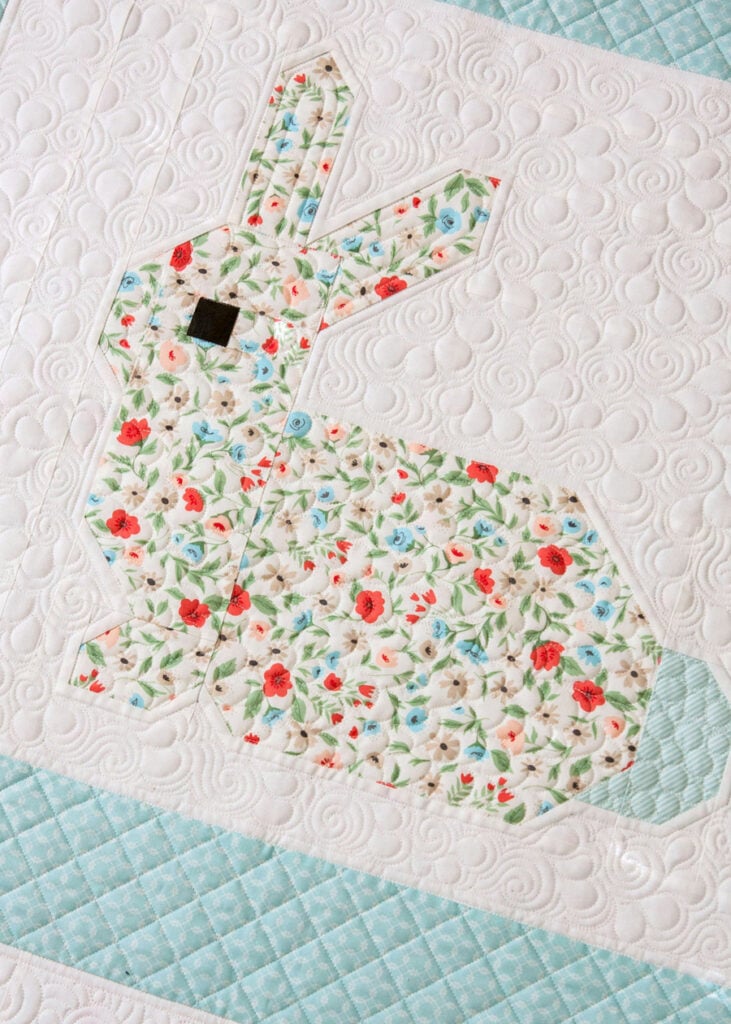 Cottontail is giving me all the warm fuzzies. This quilt gets its name because my grandpa used to call me Cottontail when I was little. The design features sweet rabbits and carrots all fenced in. There is no paper piecing or templates required. Finished quilt size is 84.5″ x 84.5″ and is made with a combination of fat quarters and fat eighths for the rabbit and carrot blocks. Moda will be offering this as a boxed kit!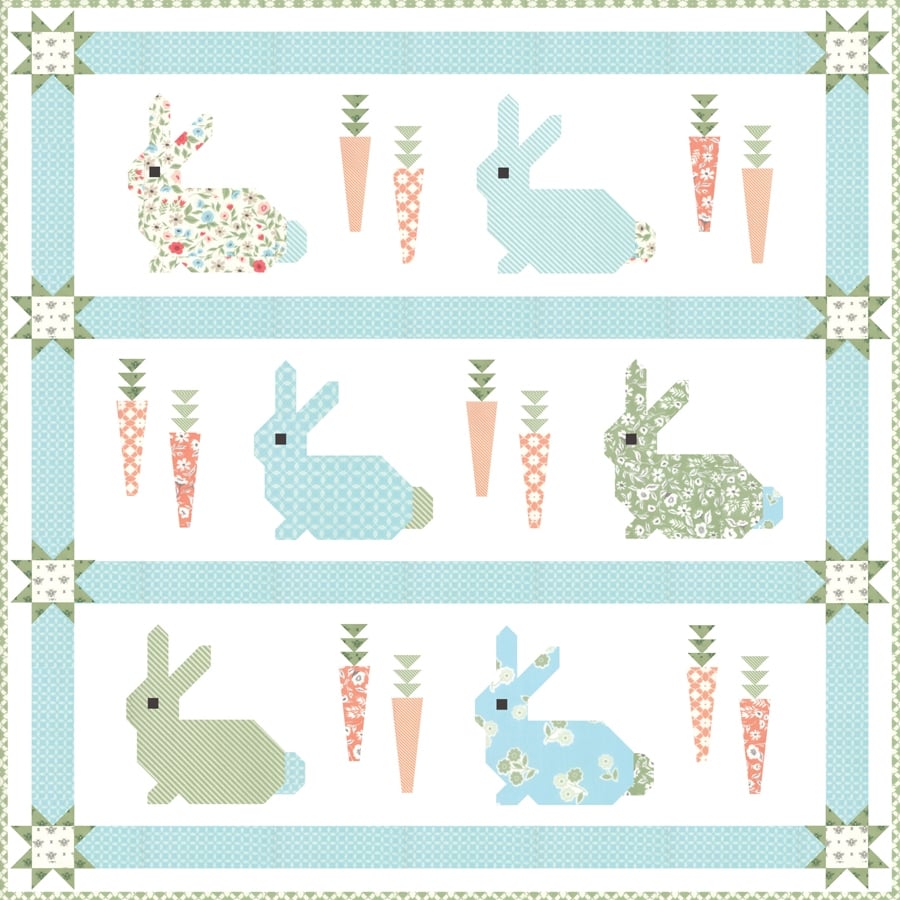 The custom quilting for this one was done by Natalia Bonner.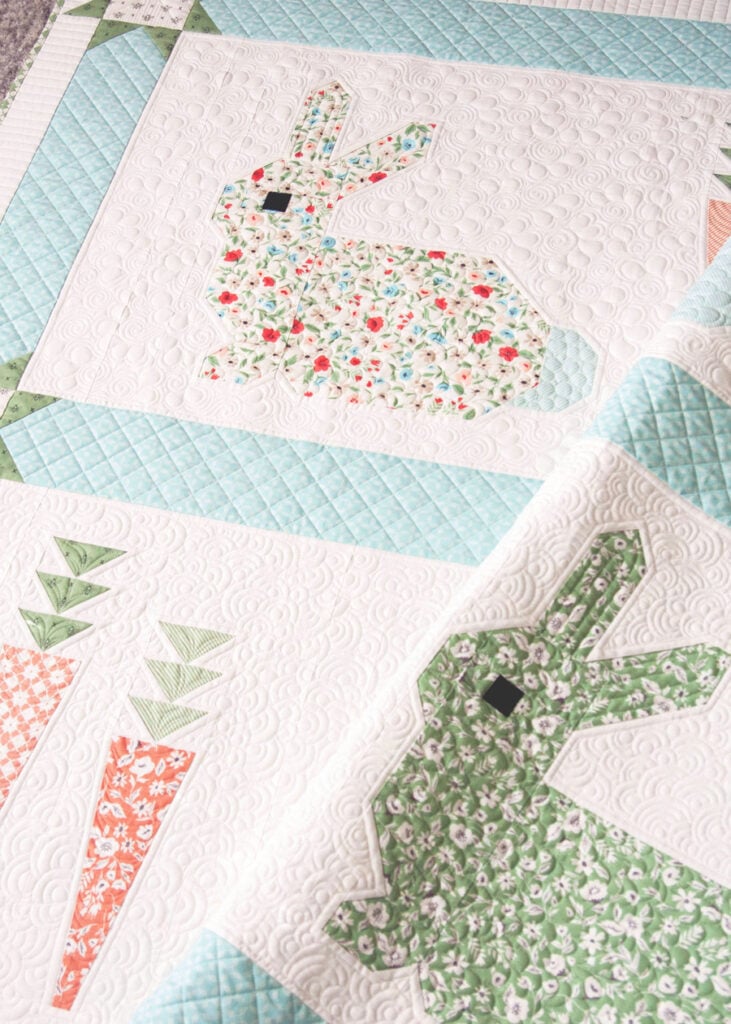 (NOTE: There is a single-bunny block version of this pattern called Little Cottontail. That pattern includes finishing instructions for a wall hanging or pillow… You may remember the post about it here.)
I originally mocked this quilt up with a darker background and love how it makes those pastel bunnies pop. (Fabric is Grunge in Grey Couture by BasicGrey for Moda.) Which version do you like best?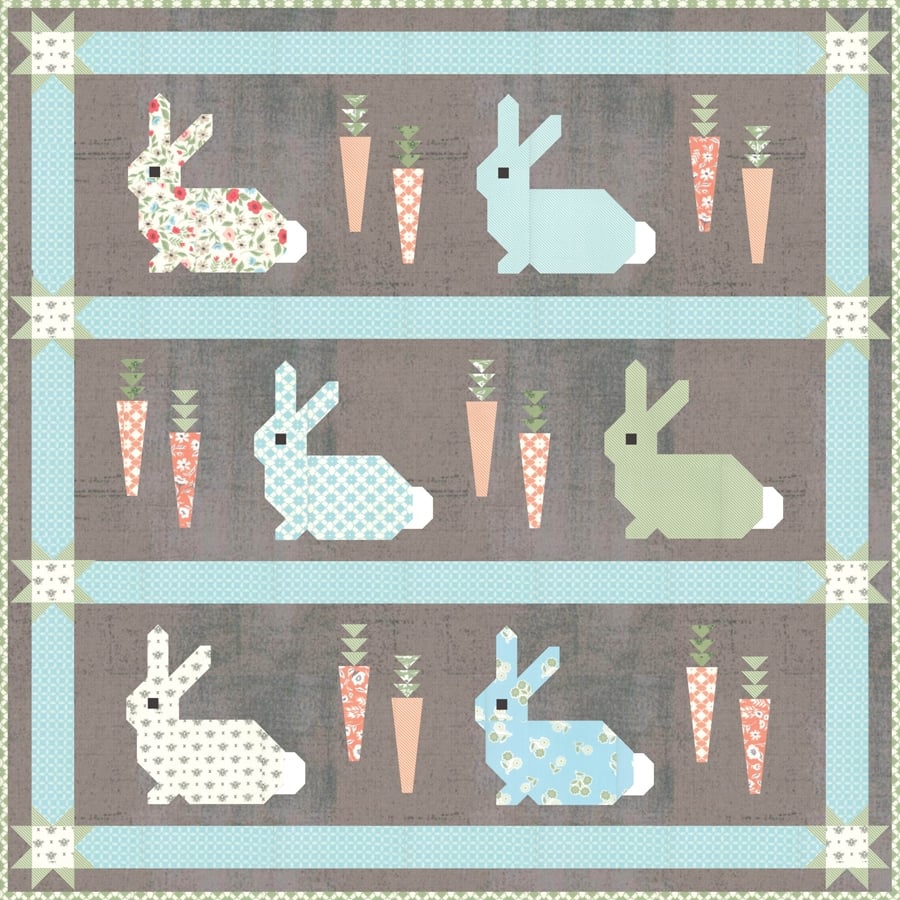 I'm also releasing a sequel to what has been the most popular quilt from my book Charm School–18 Quilts from 5" Squares (C&T Publishing). Chandelier 2 uses 1 Jelly Roll ( or 1 Layer Cake) and comes together quickly–just like its sister design.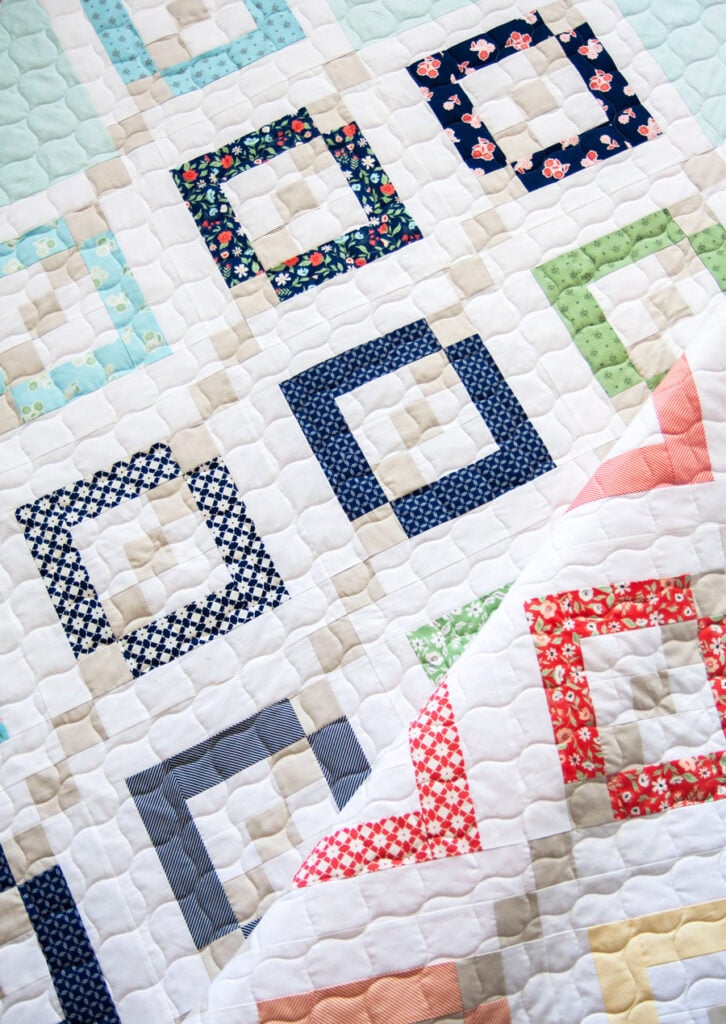 This one was quilted by Juri and Ciera at JC Quilting.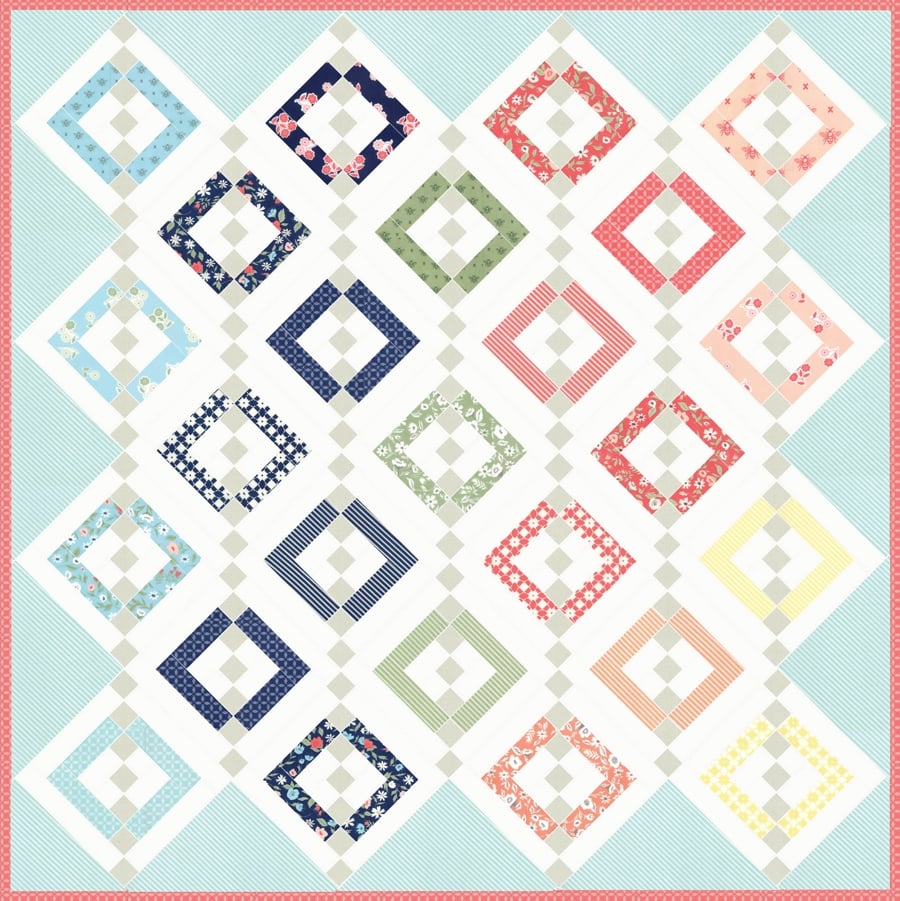 One of my favorite things about this Garden Variety fabric collection is the green. It is THE PRETTIEST green. (I got confirmation of this when I discovered it matches Joanna Gaines' colander at Target.) Of course I had to highlight it in one of the quilts as background! Check out the skinny stripe in green as background to "Pretty Please"–made with 1 charm pack and a few accent bits of yardage. Quilting by Juri and Ciera at JC Quilting.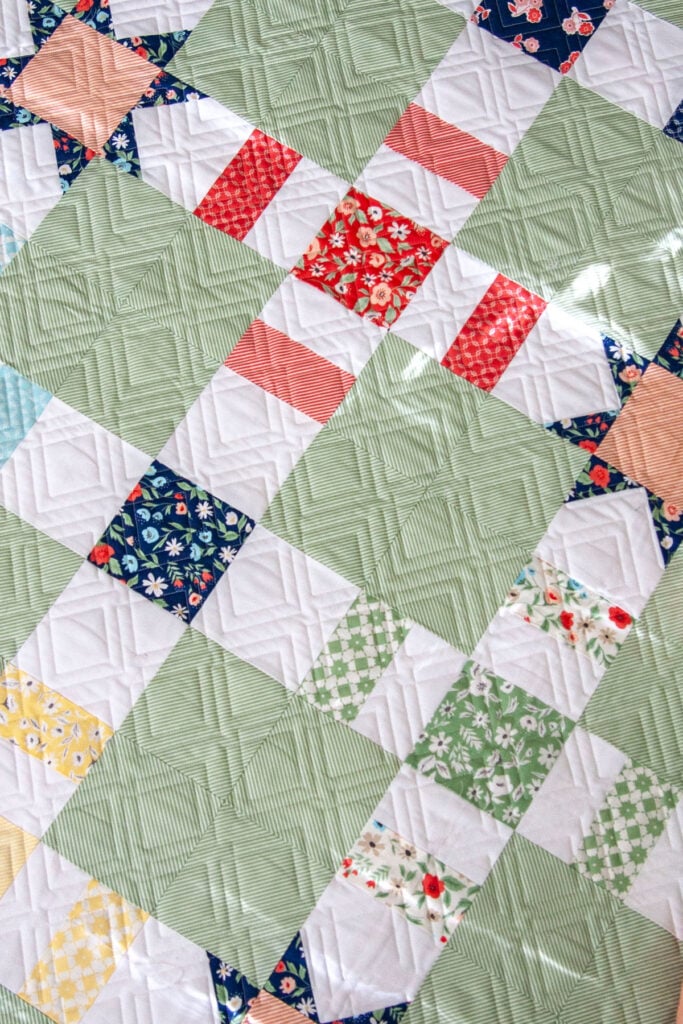 Pretty Please is a charm pack pattern with instructions for 2 size options. Make it a 60" x 60" quilt from 1 charm pack–or go big at 84" x 84" with 2 charm packs.
As we all know, no garden is complete without flowers. "Holland" is my take on a two-tone tulip using beginner curved piecing technique. There are two versions of the quilt: multicolor made with fat quarters, or a simplified version using yardage. This would make a really great class on beginner curved piecing. (Templates included.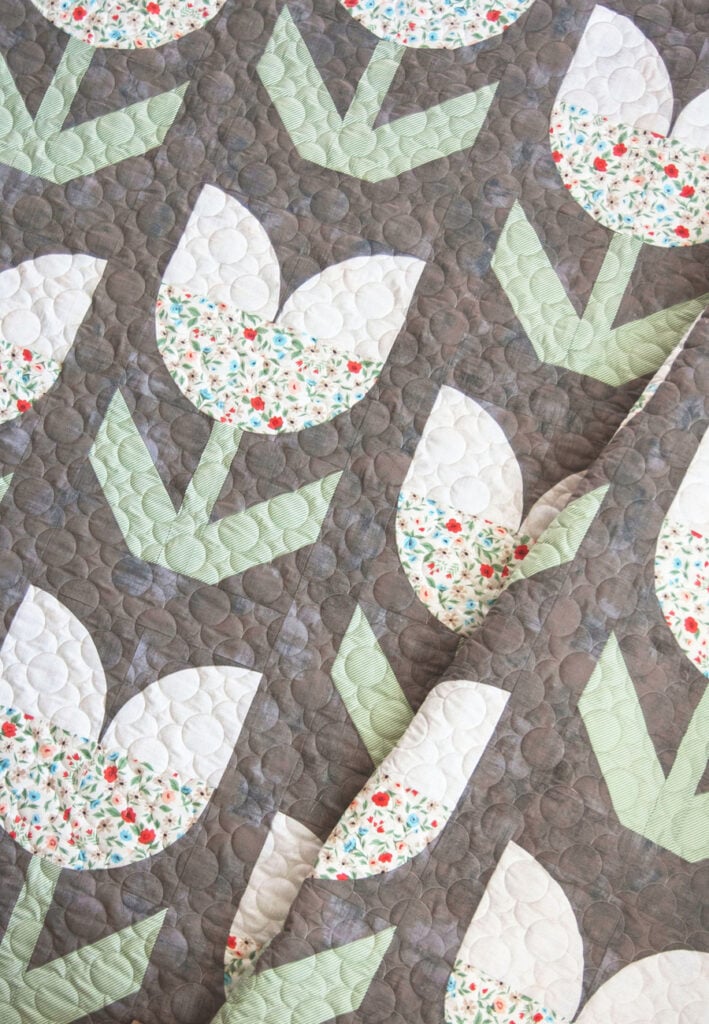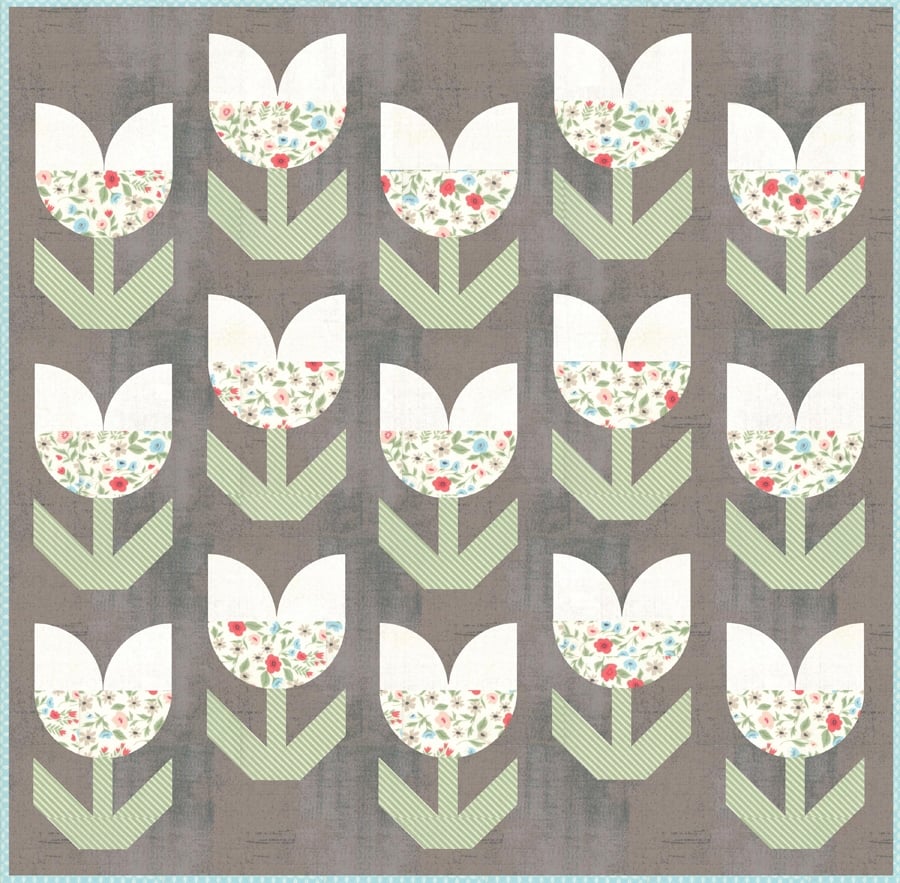 For both of these quilts, I use BasicGrey's Grunge for the background. For the simplified version, I used "Grey Couture"; for the multicolor version, I used "Picnic."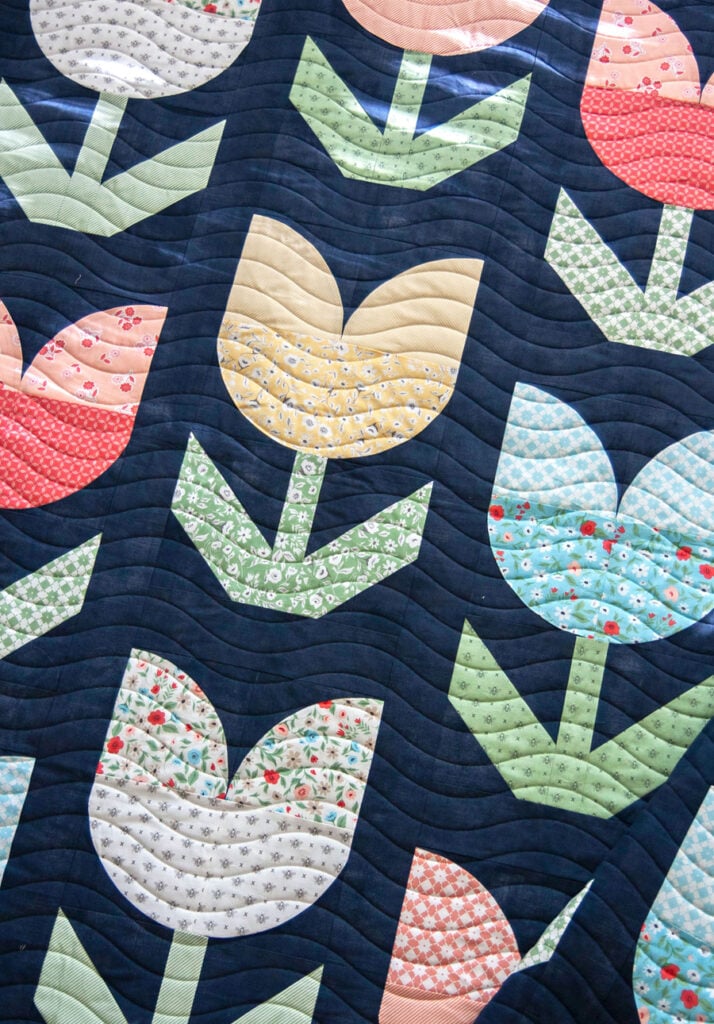 Quilting by Juri and Ciera at JC Quilting.
For the rest of May, get 25% off all patterns in my shop using the promo code GARDENVARIETY25 at checkout. Also, orders over $25 will include a mini charm pack.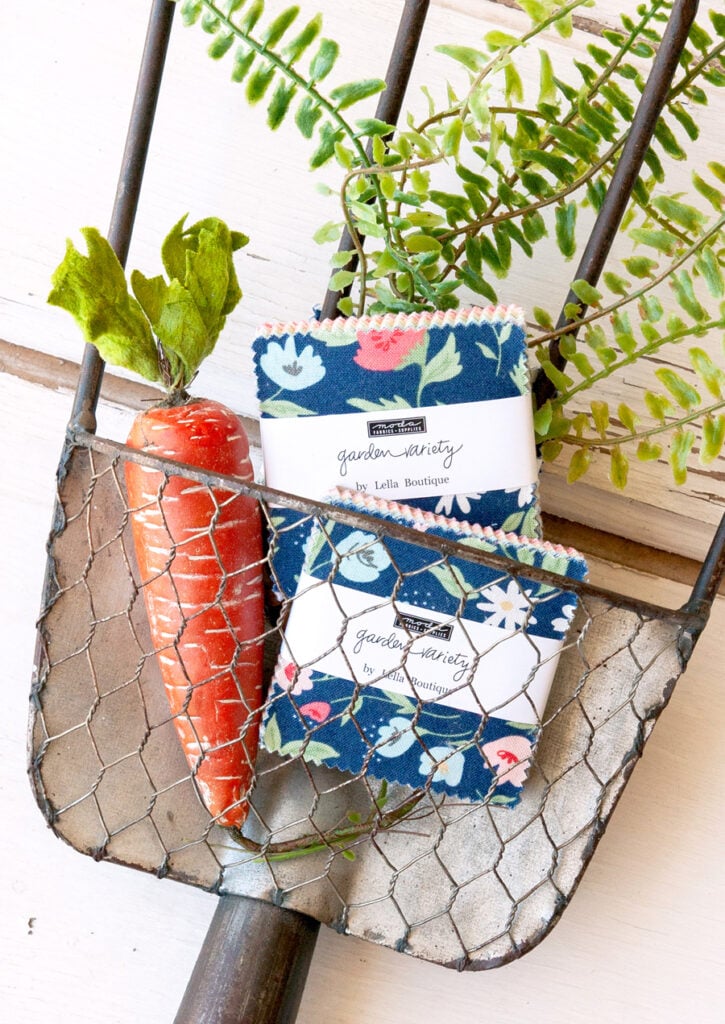 ---
Like this post? Drop your email in the box below to get new post notifications via email.