Little Cottontail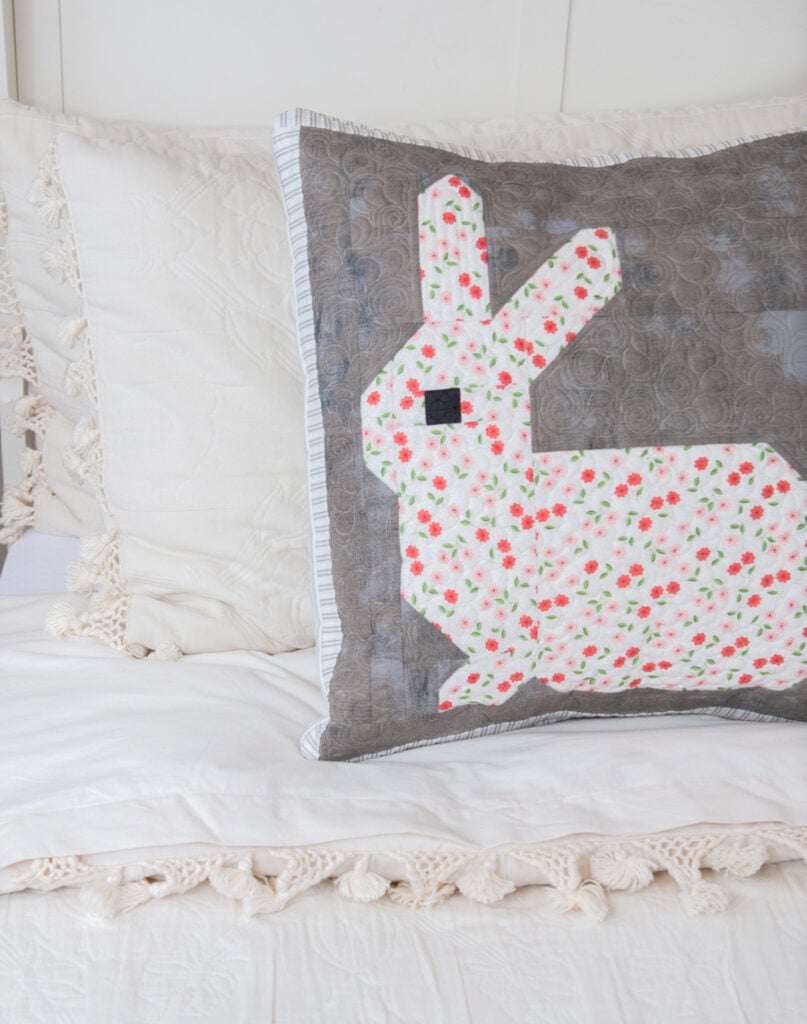 When I was little, my Grandpa called me Cottontail. Sweet, right? I knew the instant I decided to design a bunny quilt block that it would have to carry that name too. Because the full quilt version (coming out mid-May) is called Cottontail, this single-block version is called Little Cottontail.
I knew I needed Natalia Bonner to work her custom quilting magic on this and of course, it's perfection! Just check out those beautiful quilting details below.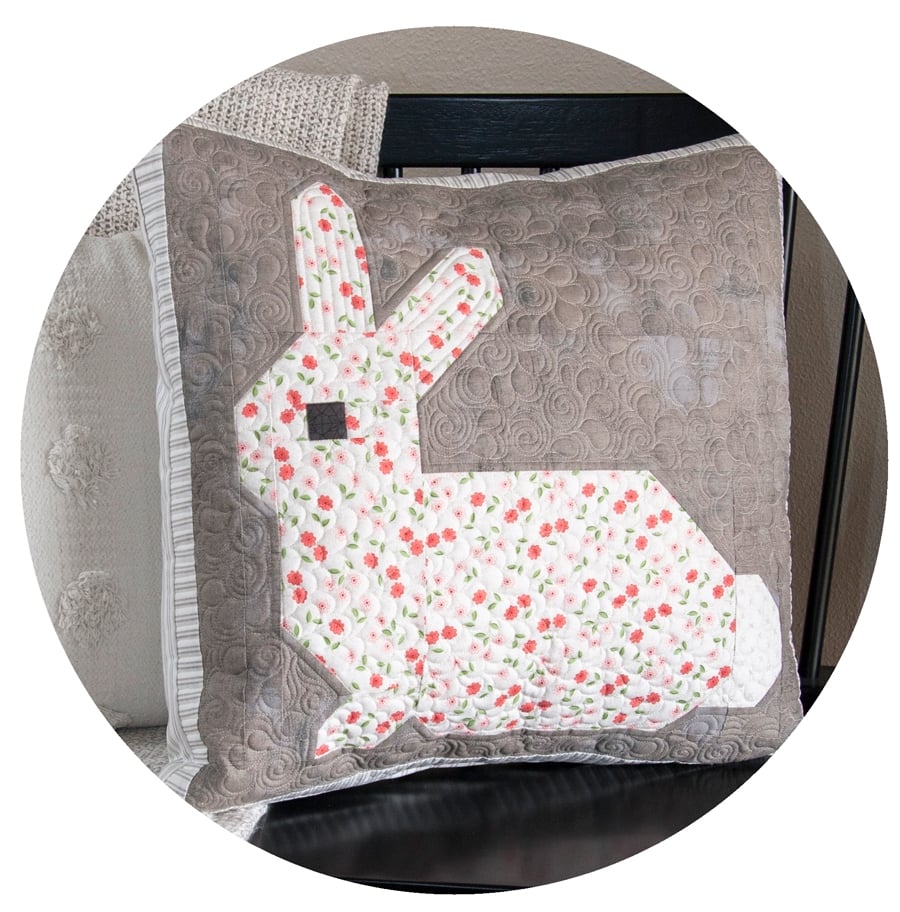 The Little Cottontail PDF is available in my shop right now! It includes instructions to finish it as a 22" x 22" pillow or wall hanging.