Pushing Up Daisies – Skull & Flower Quilt
Be the talk of the graveyard with this hauntingly sweet skull-and-flower quilt pattern. This design is perfect for Halloween, Dia de los Muertos, or any time you crave a bit of spooky patchwork. It's sure to make a lasting impression with its eye-catching design and irresistible charm. This "Pushing Up Daisies" quilt is truly "to die for."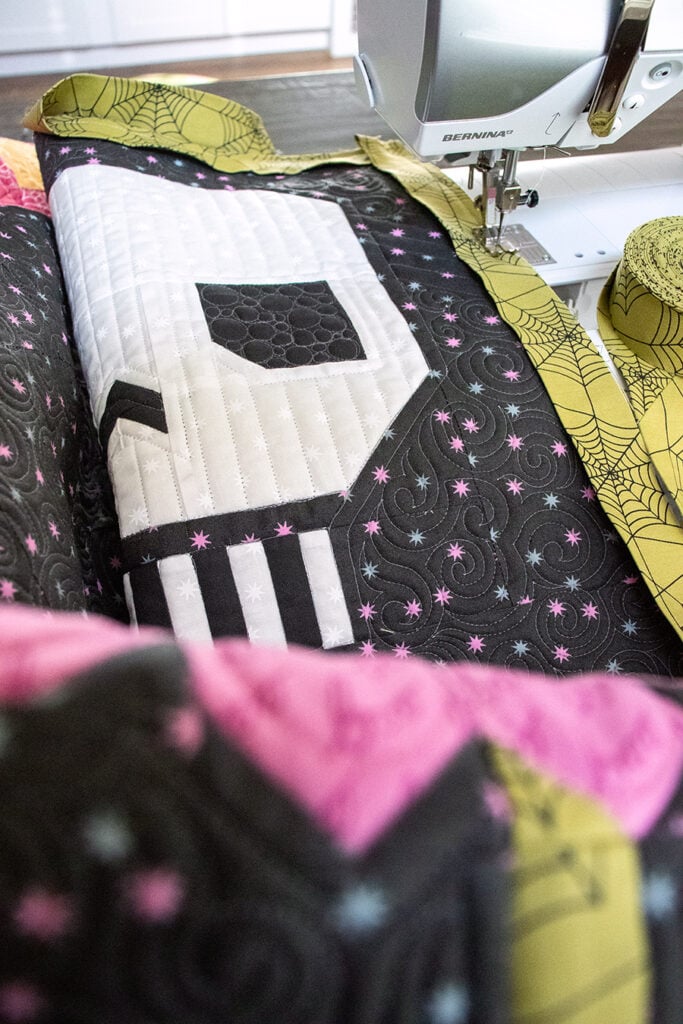 Pattern Tidbits
The "Pushing Up Daisies" skull and flower quilt is SO much fun to piece. (I was the most excited to stitch this one up!) I consider it "intermediate" skill level as it utilizes a combination of beginner techniques such as easy corner triangles and half-square triangles. There are also some small pieces involved. One cool thing about this pattern (and most the other Hey Boo quilt patterns) is the blocks finish at 16″ x 16″. (The only exception is "The Web" quilt.) This makes it easy to mix and match the block designs in a sampler… stay tune for more on that.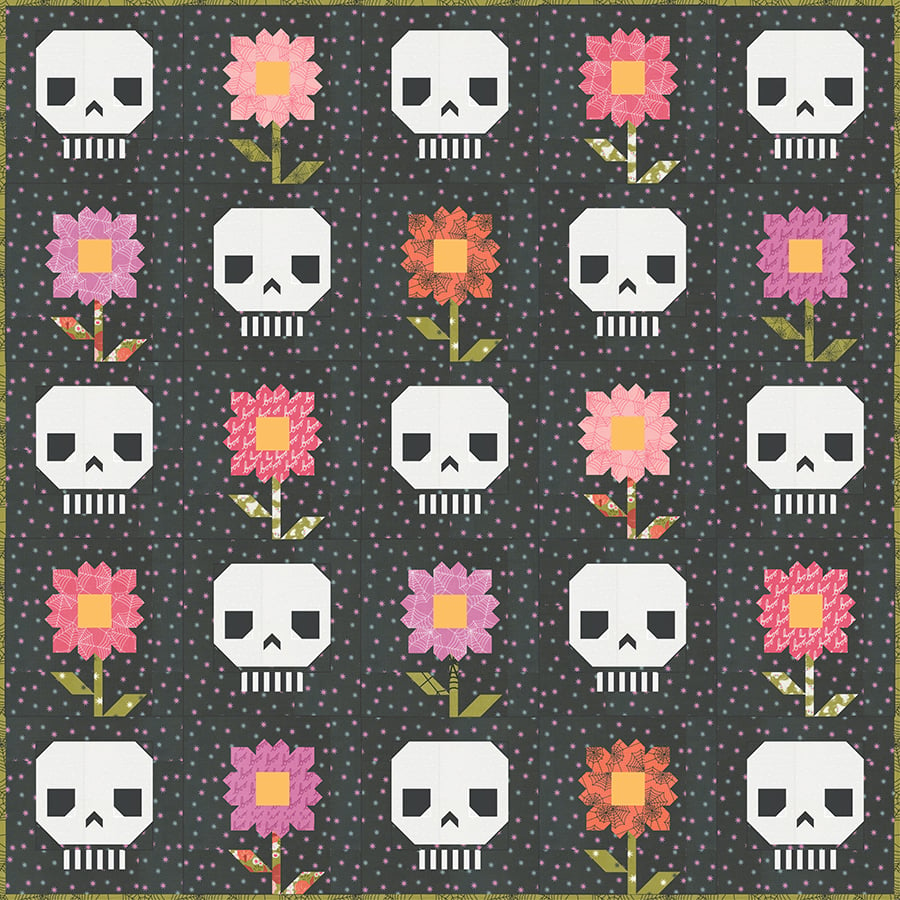 ---
The Fabric
"Pushing Up Daisies" is made in my upcoming Hey Boo fabric collection for Moda Fabrics arriving to shops April 2024. Moda will be offering this one as a boxed kit. If you are interested in a kit, the best thing to do is reach out to your favorite local or online shop now so they can get it ordered. I have a few Pushing Up Daisies boxed kits listed for preorder here.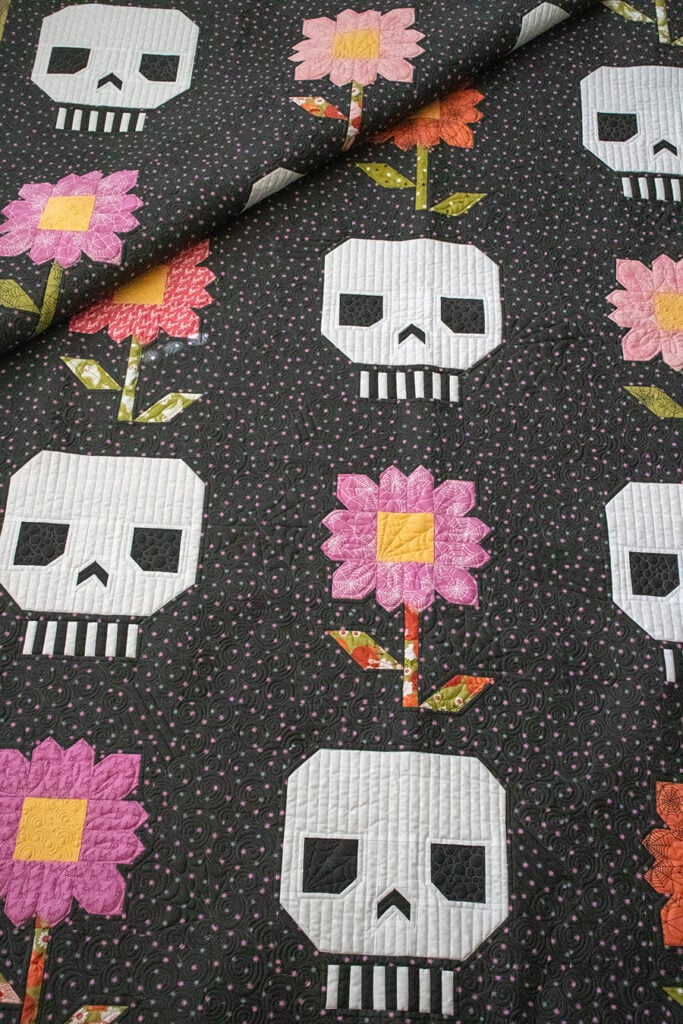 ---
Quilt Details
Pattern: "Pushing Up Daisies" by Lella Boutique
Fabric: Hey Boo by Lella Boutique for Moda Fabrics
Finished Block: 16″ x 16″
Finished Quilt: 80-1/2″ x 80-1/2″
Skill Level: Intermediate
Pieced by Vanessa Goertzen
Custom quilting by Natalia Bonner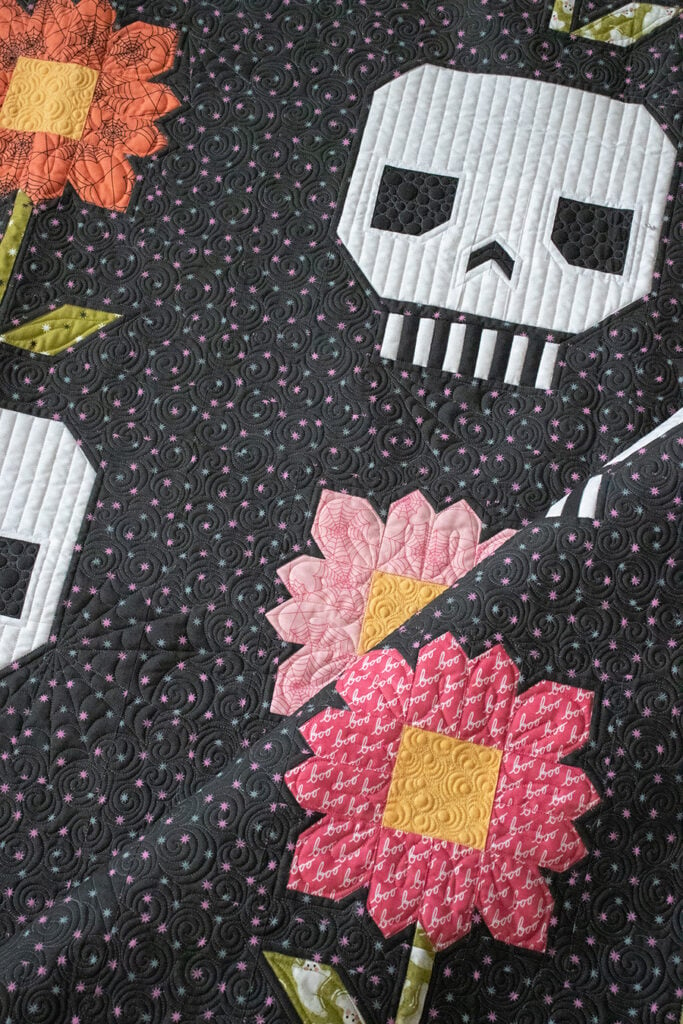 I absolutely adore all the little custom quilting details woven into this design. The spider webs are so much fun!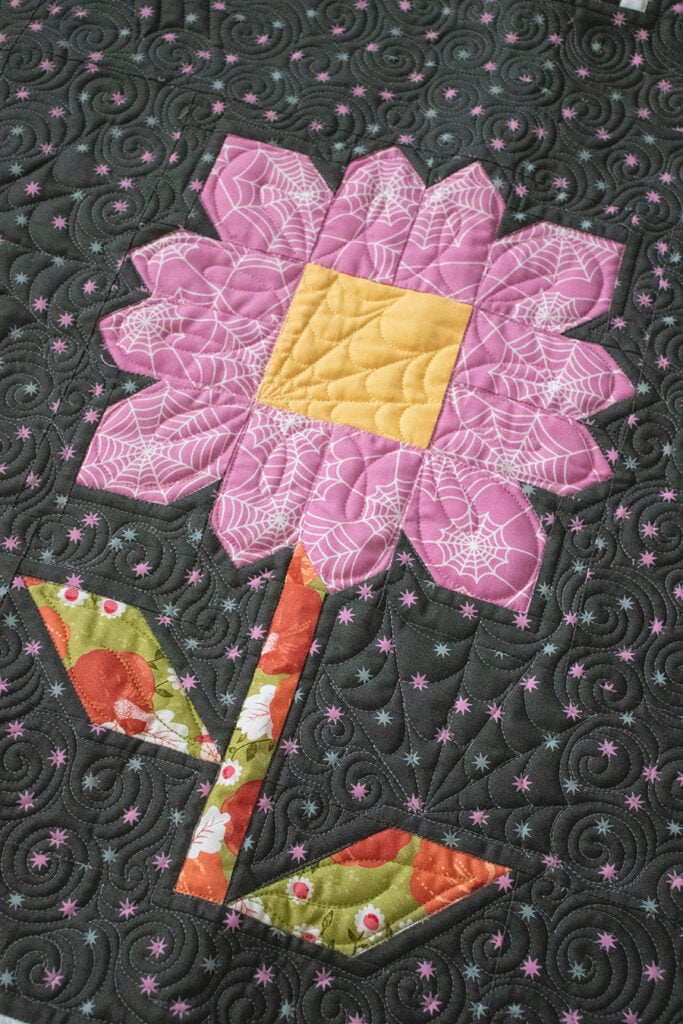 ---
Like this post? Drop your email in the box below to get new post notifications via email.