Olivia's Baskets in Hey Boo Fabric
Get ready to stitch up some magic with the "Olivia's Baskets" by Kaitlyn at Knot and Thread Design. Whether you're looking for a place to store your treats – or a way for your kiddos to tote around candy on Halloween night, these baskets will do the trick! "Olivia's Baskets" in Hey Boo fabric are more than just spooky-chic storage: they're the perfect way to bring a bit of witchy-wonder to Halloween night. Hey Boo by Lella Boutique for Moda Fabrics is expected to arrive to shops April 2024.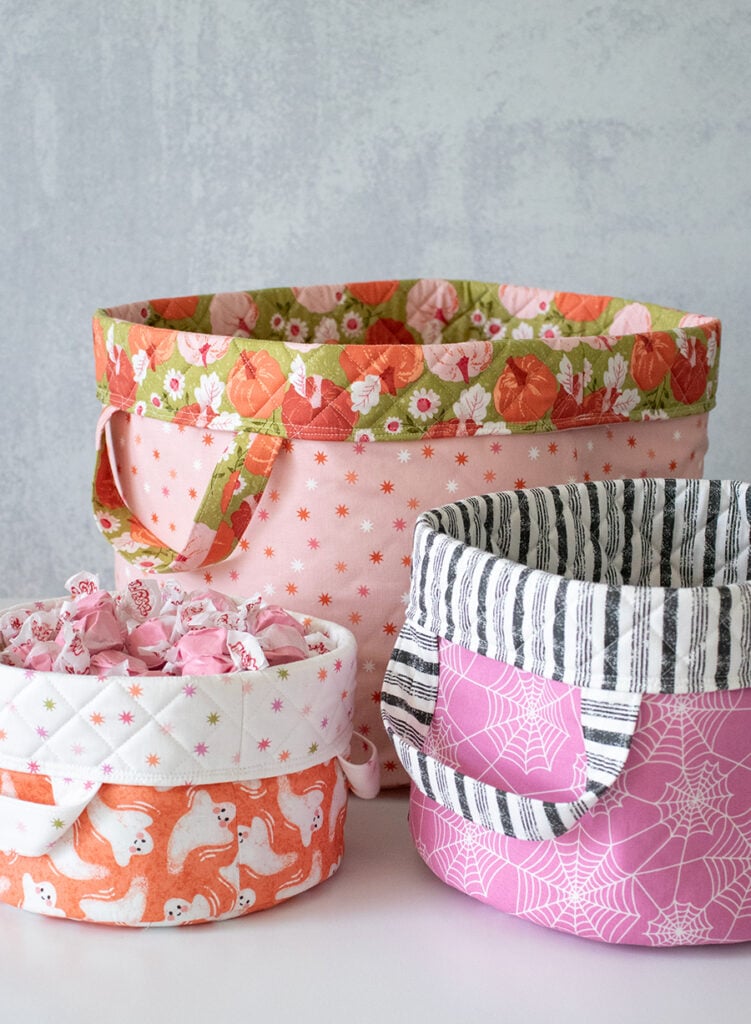 I had such a hard time picking the fabric combos for these baskets because they were all just so cute. I ended up choosing more of the light/pastel colors of Hey Boo to showcase the soft, sweet side. These bags are reversible and can be used a couple different ways for Halloween fun. I'm using mine to hand out candy on Halloween night. But of course you can always flip the cuff up and let your favorite little trick-or-treaters carry them off to collect their spoils.
If you want, you can incorporate the Hey Boo panel squares into the baskets! I wanted to show them both ways because there are so many options. It could even be fun to stitch a charm pack together to make a patchwork basket!
What would you use these for? Let me know in the comments below.
---
Like this post? Drop your email in the box below to get new post notifications via email.