$5 in August: Reindeer Xing
In case you missed it – "Reindeer Xing" is this month's $5 pattern. This is my #1 bestseller of all time. So in the off chance you don't already own a copy, you should definitely snag it while it's on sale.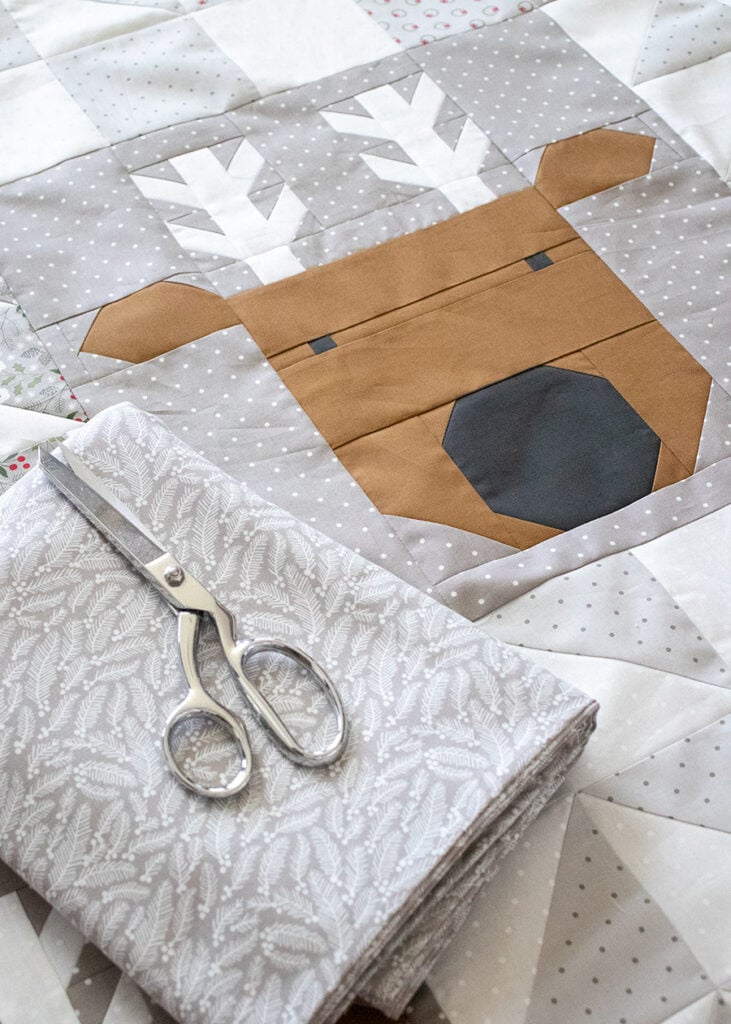 ---
Pattern Details
The blocks of "Reindeer Xing" are pieced using a combination of beginner techniques – half square triangles for the tree blocks + easy corner triangles for the deer. I would classify the skill level required for this pattern as "intermediate" – not because of difficulty, but more because there are a lot of pieces to keep track of (and a few of them are small).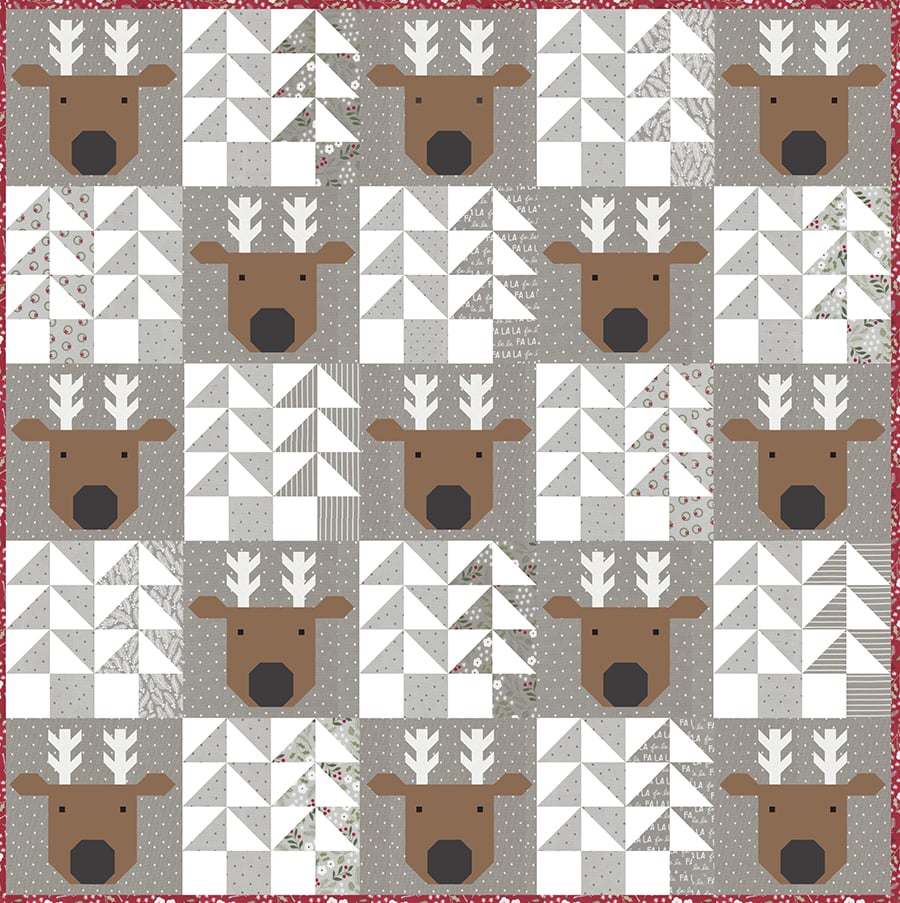 ---
Christmas Eve Fabric
One of my favorite things about the "Reindeer Xing" quilt is the way it highlights the greys of the Christmas Eve collection. A couple Moda Bella Solids are used for the deer (specific SKU info listed below). Christmas Eve fabric is in shops now. Some shops have kits available (you can search online or check with your favorite indie quilt shop). For your convenience, below is a list of what you'll need to make "Reindeer Xing" in Christmas Eve:
Materials Needed:
6 fat quarters of assorted grey prints* (SKUs #5181-12, #5181-13, #5182-13, #5183-12, #5184-13, #5186-13)
1 yard light grey accent fabric* (SKU #5187-12)
3 yards dark grey fabric (SKU #5187-13)
2 yards white background fabric (SKU #5187-21)
1-1/4 yards 9900 194 "Sienna" brown fabric (SKU #9900-194 "Sienna")
3/8 yard 9900 284 "Charcoal" fabric (SKU #9900-284 "Charcoal)
5/8 yard white fabric for antlers (SKU #5187-21)
3/4 yard binding fabric (SKU #5181-16)
6-1/4 yards backing fabric (SKU #5182-13)
89" x 89" batting
* NOTE: To make more colorful/scrappy tree blocks, use (1) Layer Cake® (24 squares 10" x 10") and nix the (6) fat quarters and [1 yard] light grey fabric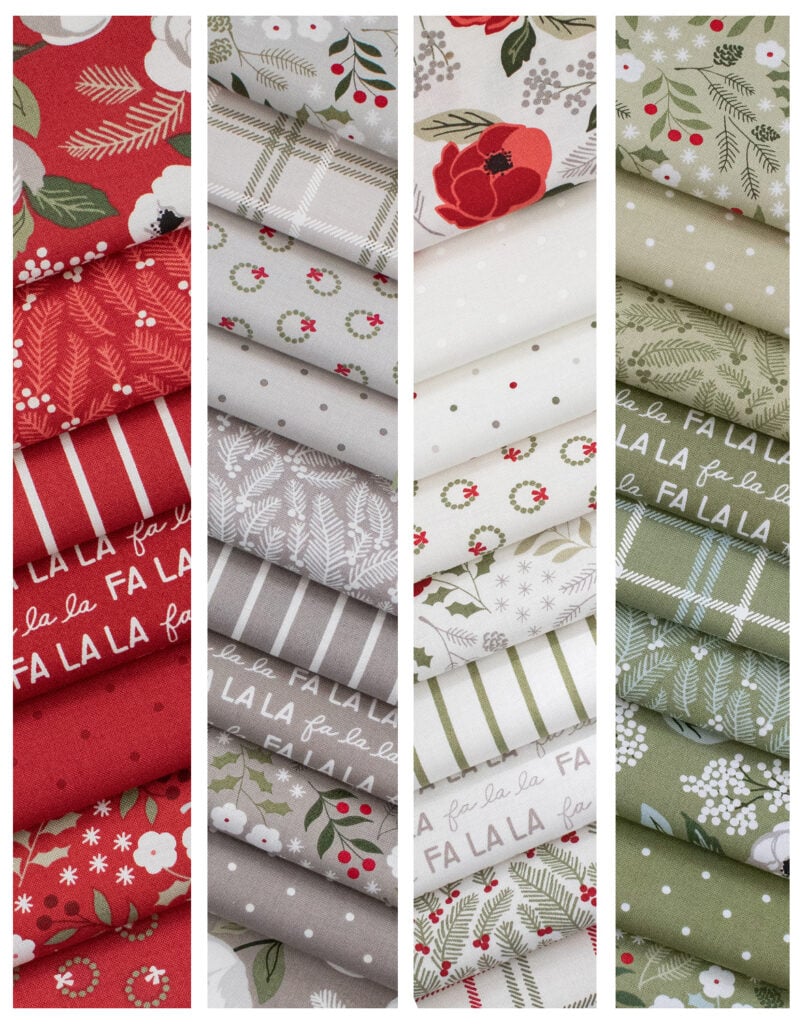 ---
The Reindeer Pillow
I had fun converting the "Reindeer Xing" quilt block into an 18″ pillow. If you'd like to learn how to make it into a pillow like I did, check out my Christmas Pillow tutorial here.
Have you made a reindeer quilt block yet?