Social Butterfly Quilt in Lovestruck Fabric
July is here and gifting us with a new $5 pattern: "Social Butterfly." This quilt pattern is a real blast from the past – sweet and beloved as ever. I decided to update it w/ my future Lovestruck collection + a few of the coordinating Moda Bella solids. What do you think?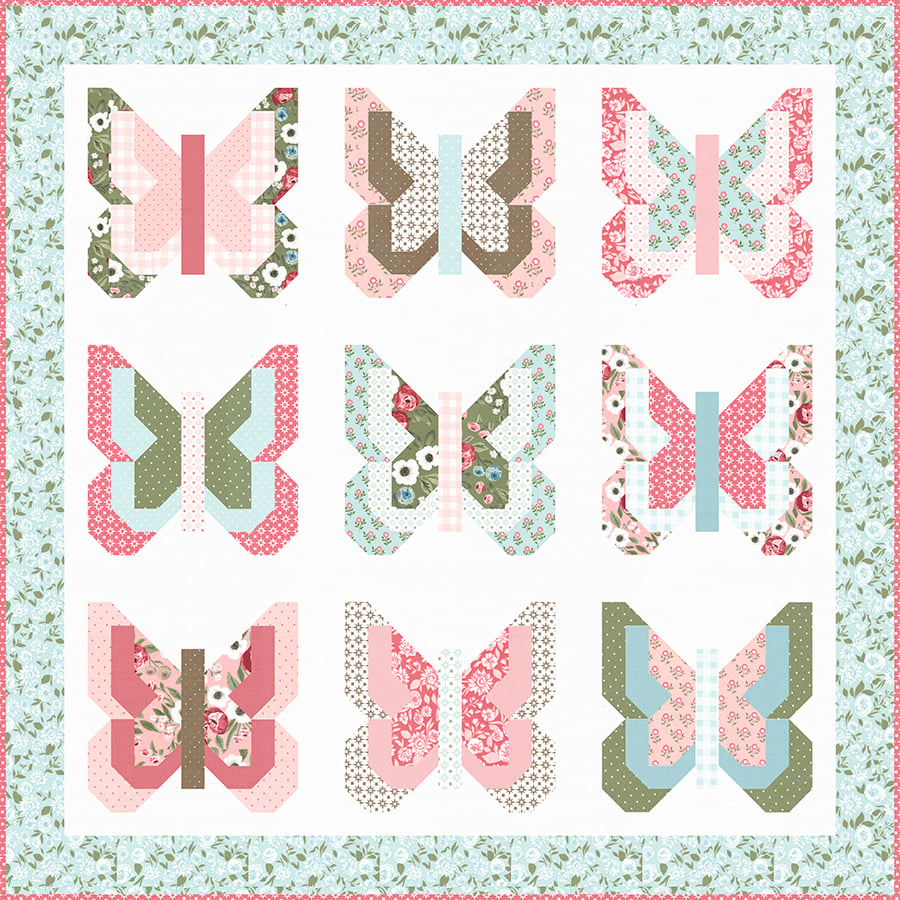 "Social Butterfly" is fat quarter friendly and considered to be advanced beginner skill level. It employs a beginner easy-corner triangle technique and has many pieces to keep track of. (I love using Alphabitties to help keep the pieces labeled and organized.) The "Social Butterfly" pattern contains detailed instructions and diagrams and is available as a PDF download or a printed booklet. Be sure to snag a copy in July 2023 while it's on sale for $5:
---
Make it in Lovestruck (Nov 2023)
Even though Lovestruck fabric isn't here quite yet, shops can still order it now for the November delivery. Be sure to reach out to your favorite local or online shop to request what you'd like. (The shops appreciate the input, and some will even let you preorder.) I'm dropping all the details below so you can recreate it as shown in Lovestruck fabric.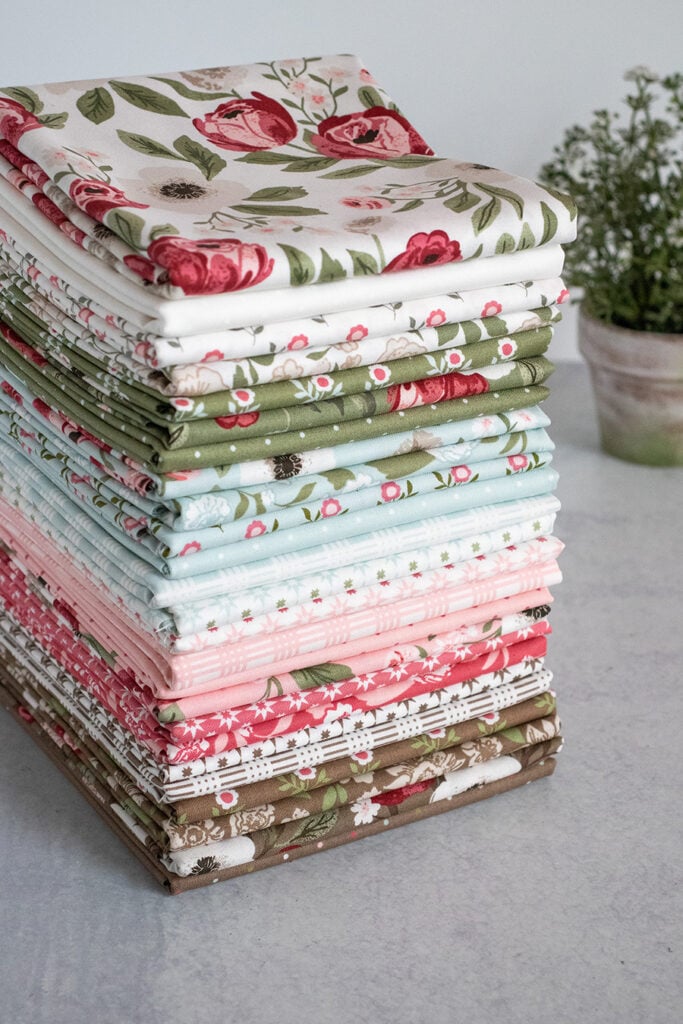 Finished block: 22″ x 22″
Finished quilt: 75″ x 75″
MATERIALS NEEDED:
(18) fat quarters (a mix of light/dark prints, see swatches of Lovestruck listed below)
2-1/2 yards white background fabric (SKU #5195 21)
1-1/4 yards border fabric (SKU #5191 14)
2/3 yard binding fabric (SKU #5193 13)
4-3/4 yards back fabric (I always use my favorites for backings, I'd go with SKU #5190 14)
83 x 83″ batting
FAT QUARTER SKUS: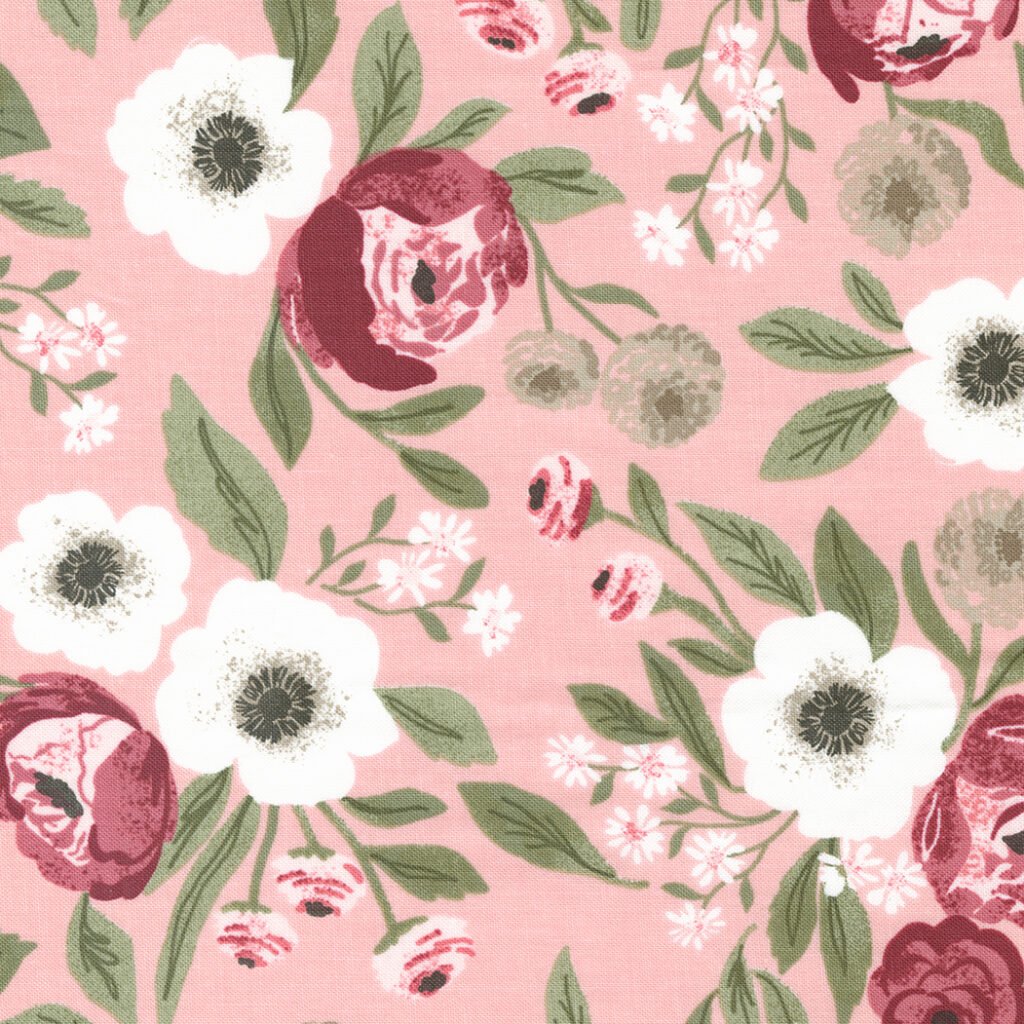 ---
Like this post? Drop your email in the box below to get new post notifications via email.