Red, White, & Bloom Flower Quilt
Stars and stripes (and flowers!) forever. Time to stitch up a bouquet of patriotic blooms for your next 4th of July picnic. Just grab a fat eighth bundle and toss your wildflowers against an alternating background of grey or white for a secondary checkerboard design with the "Red White & Bloom" quilt.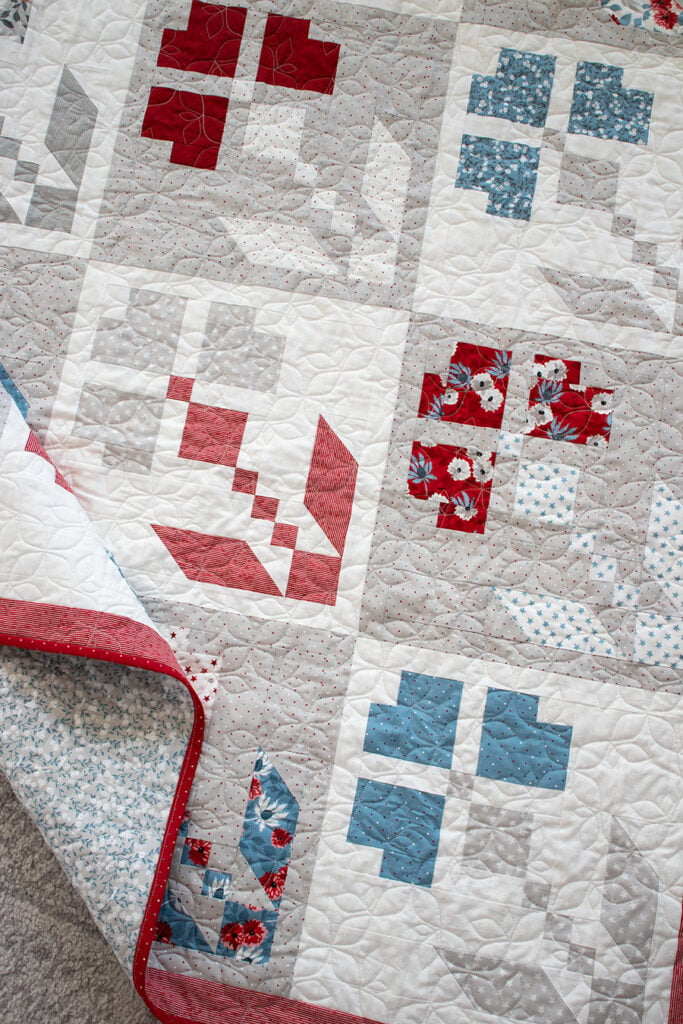 ---
Pattern Tidbits
You probably already know I can't resist a good flower quilt. And I just couldn't imagine a 4th of July collection without a few flowers thrown into the mix. The "Red White & Bloom" flower quilt block is considered intermediate skill level. It uses a combination of beginner techniques (easy corner triangles on the leaves) with several pieces to keep track of.
---
The Fabric
This "Red White & Bloom" quilt features my upcoming Old Glory fabric collection for Moda Fabrics arriving to shops Feb 2024. It is fat eighth friendly – and each fat eighth will yield (1) flower + (1) stem. From there, you can mix and match the flower/stem combinations to suit your fancy. Here's what you'll need to make it:
Materials List
1 fat eighth bundle of Old Glory (25 fat eighths 9″ x 22″)
2-3/8 yards white background fabric (SKU #5204 21)
2-3/8 yards grey background fabric (SKU #5206 12)
5/8 yard border fabric (SKU #5202 15)
3/4 yard binding fabric (SKU #5206 15)
4-1/2 yards backing fabric (SKU #5201 12)
84″ x 84″ batting
Here's a look at the full layout: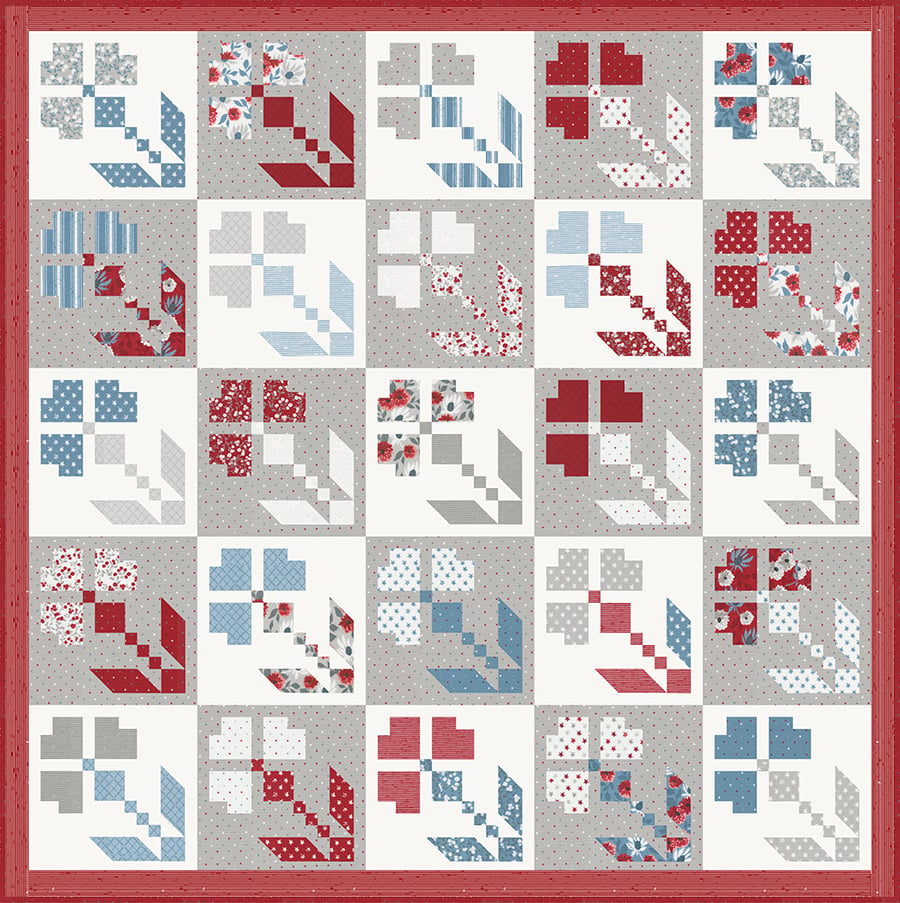 ---
Quilt Details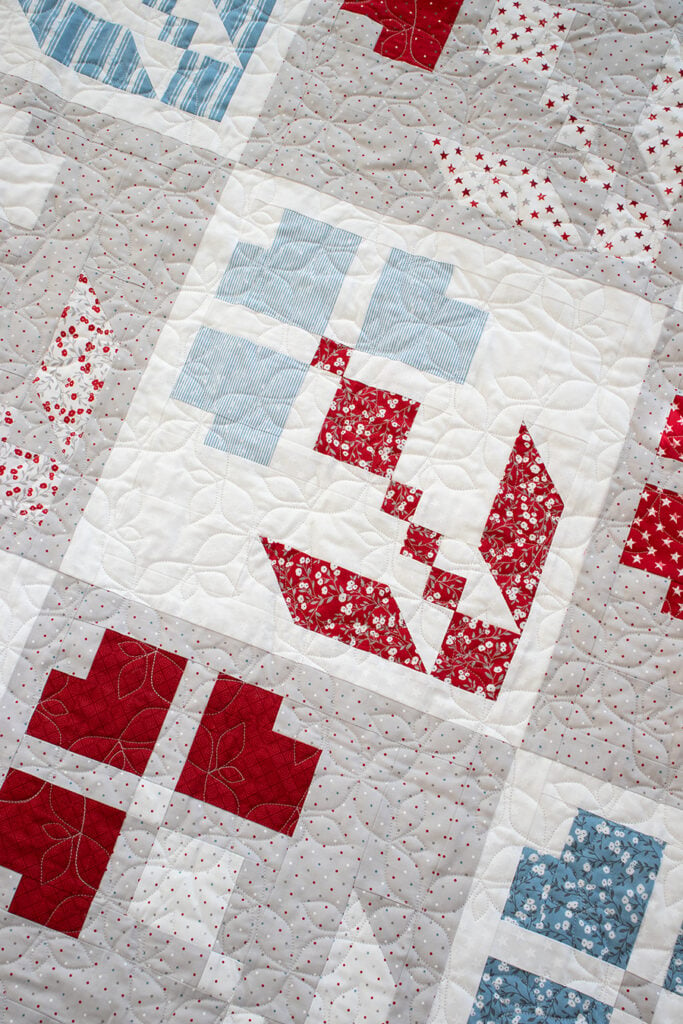 ---
Like this post? Drop your email in the box below to get new post notifications via email.