"Stairway to Heaven" Jelly Roll quilt
"Life tells you to take the elevator, but love tells you to take the stairs."

David Levithan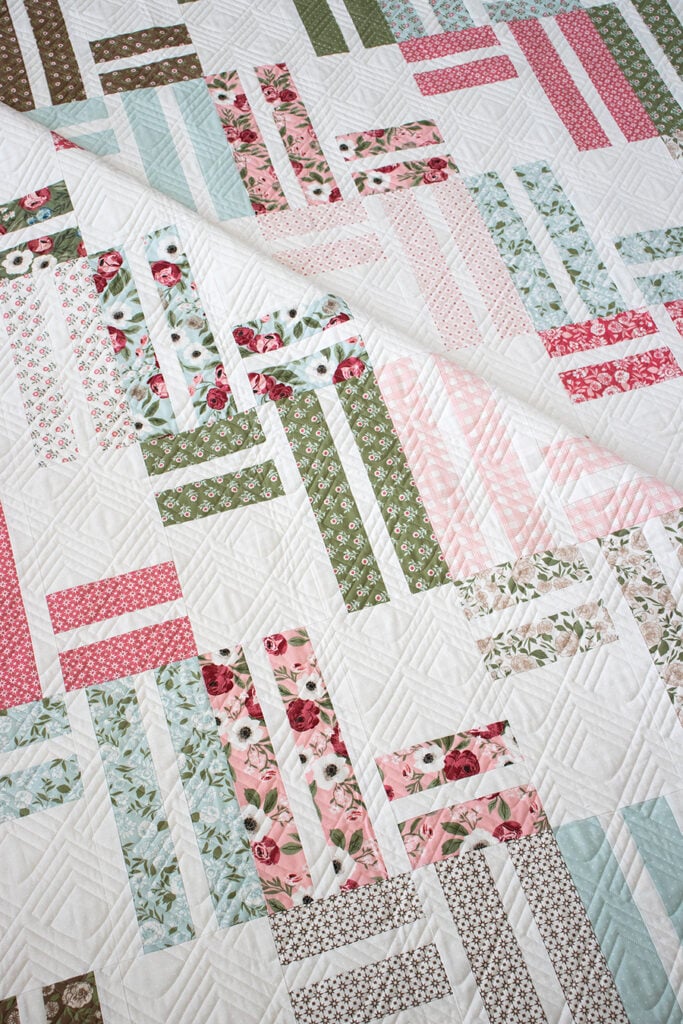 Love is definitely taking the stairs with my newest Jelly Roll quilt, "Stairway to Heaven." The simple, geometric block design is beginner friendly and came together quickly – thanks to chain-piecing. I love the versatility of the design (wouldn't it make a great boy quilt in the right fabrics?). Of course, I've used Lovestruck fabric in this version, making it is so sweet and feminine.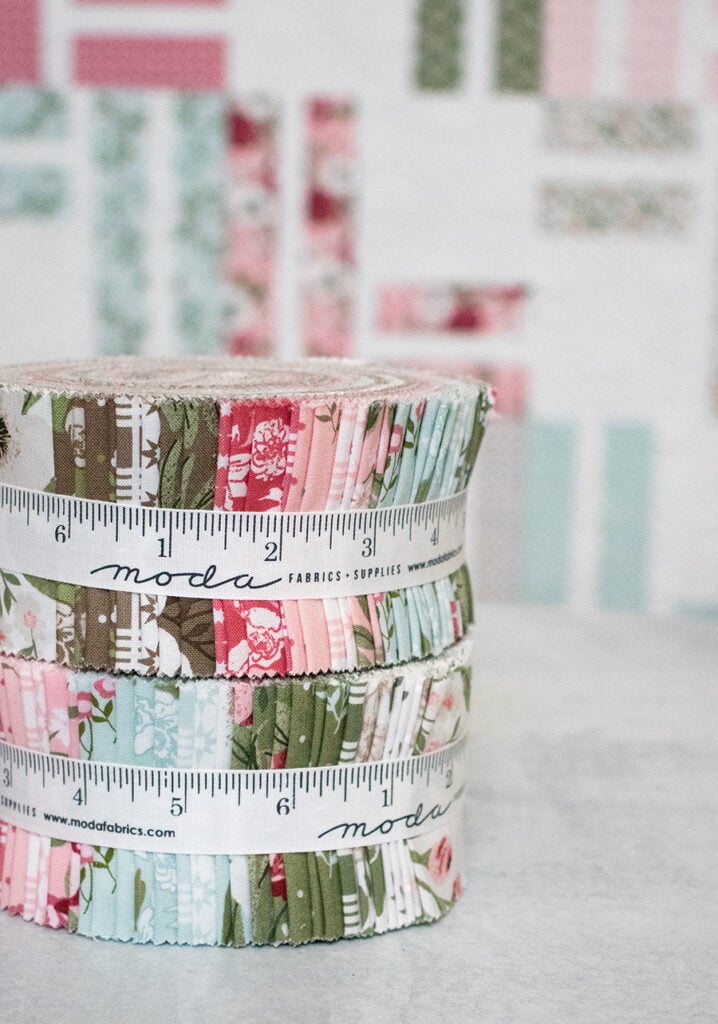 Speaking of Lovestruck fabric, it will arrive to shops in November. If you would like to see this in your favorite local or online shop, please let them know! Shop owners have the fun (but difficult) task of deciding which collections to stock on the shelves, and your input is always helpful. Some will even let you preorder or make a reservation so you don't miss out. (And as always, I appreciate the support.)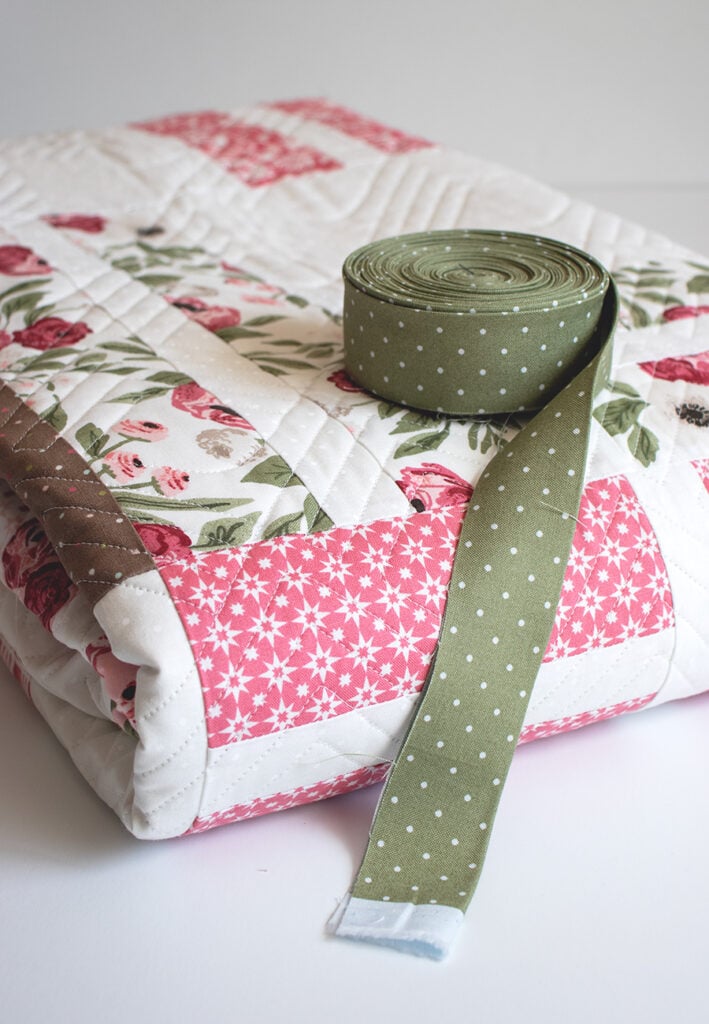 Here's a closer look at the full mockup. You can see it's a simple block that has been rotated to give its "staircase" appearance. You may end up creating a completely different layout with your blocks – have fun and experiment with the block placement!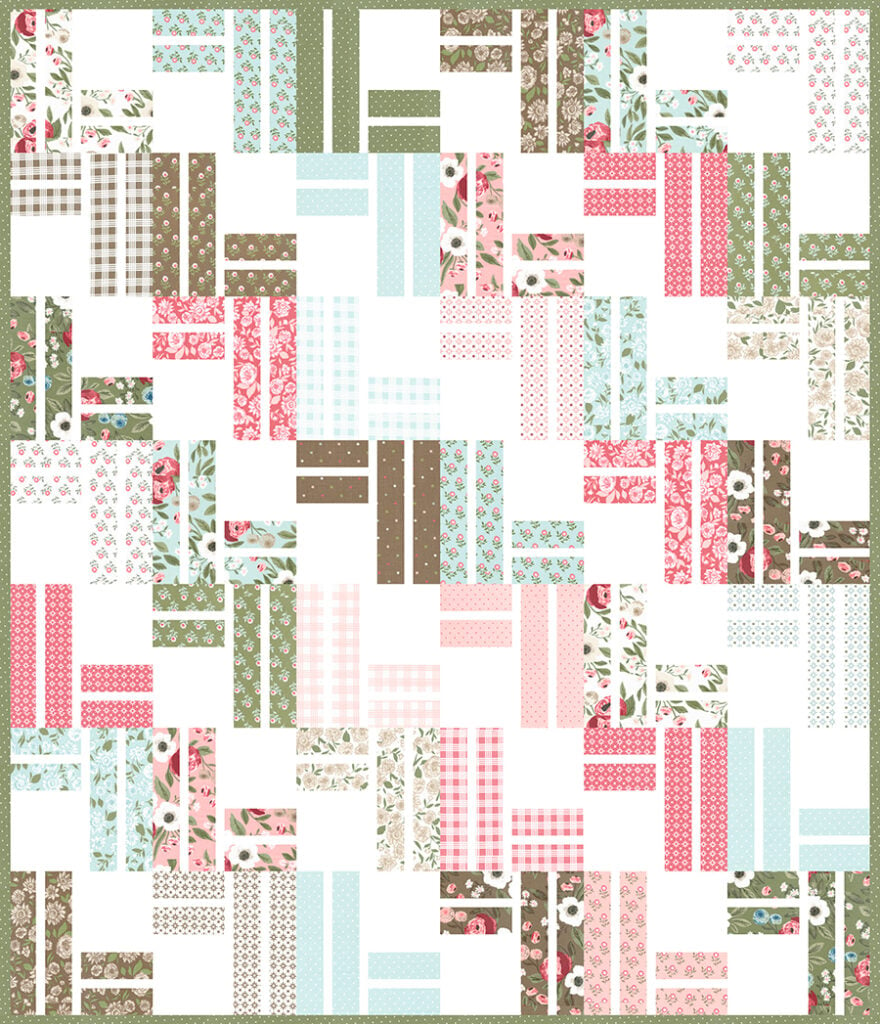 Quilt Details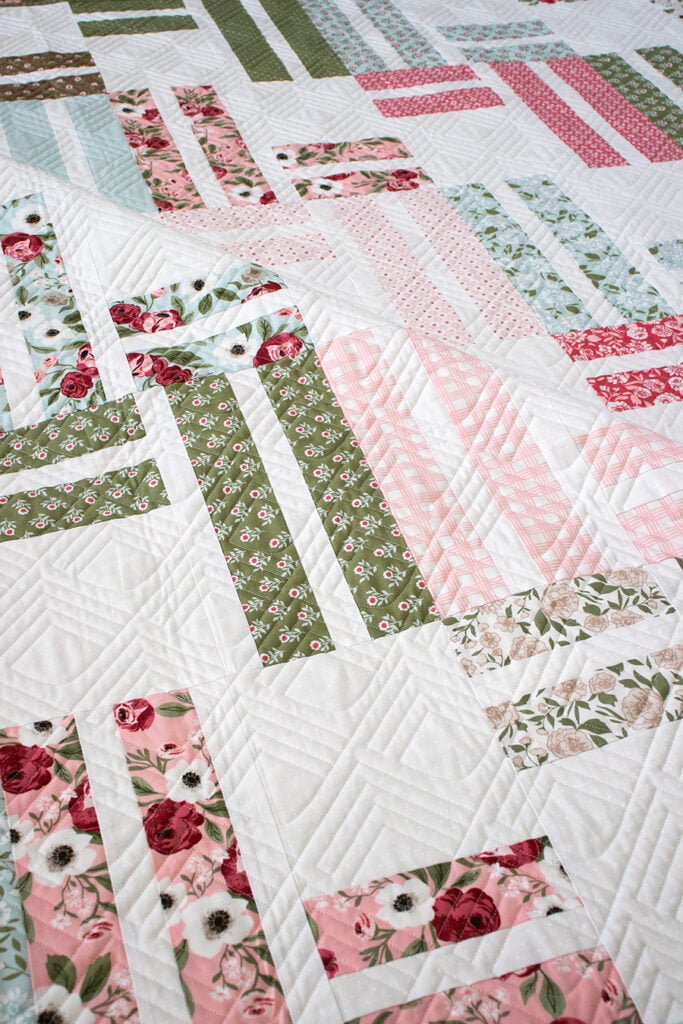 Do you collect Jelly Rolls? Which one would you use for this pattern?
---
Like this post? Drop your email in the box below to get new post notifications via email.