Sewcialites 2: (Block 10)
Hope everybody's new year is off to a great start. Let's take a look at the first new block of the year for the Sewcialites 2 free block of the week! Block 10 is "Flourish" by Lori Holt of Bee in My Bonnet.
Block 10: "Flourish"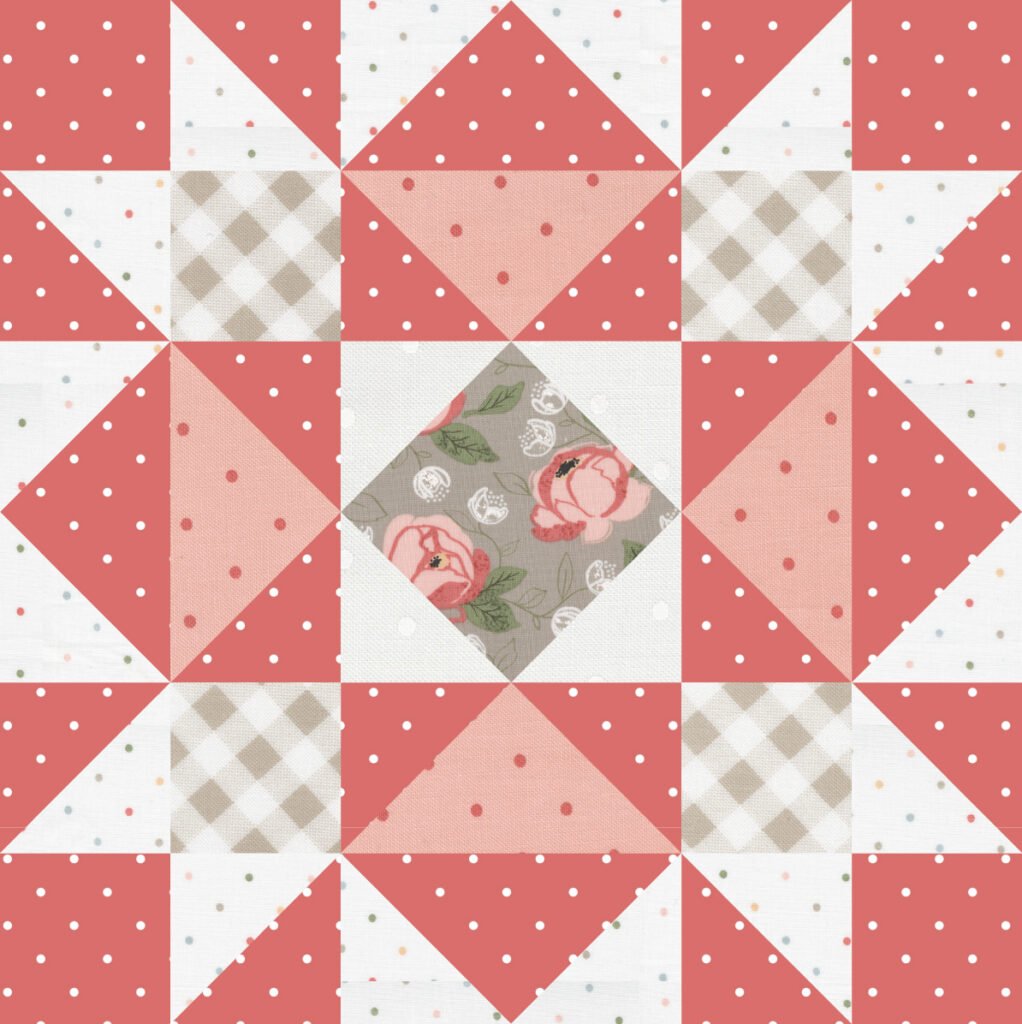 This "Flourish" block sure is a pretty one. It's classified as "experienced" skill level by Fat Quarter Shop. There are a lot of things going on with this block, a few sets of flying geese, half square triangles, and easy corner triangles. Depending on the block size you're making (3″, 6″, or 9″ finished block sized) can add to the skill level as well.
---
Fabric
The first block is mocked up in Country Rose fabric (in shops now) and is scaled to represent the 6″ finished block size. I like to look at my other blocks to see what colors might need to be brought into the mix. I didn't have a lot of the darker pink, so I used that for the background. Just a few little pops of taupe and pale pink add some interest to the block.
The second version is mocked up in Christmas Eve fabrics (expected May 2023). This block reminded me a little of a snowflake, so I played with the low volume prints against a wintry grey sky.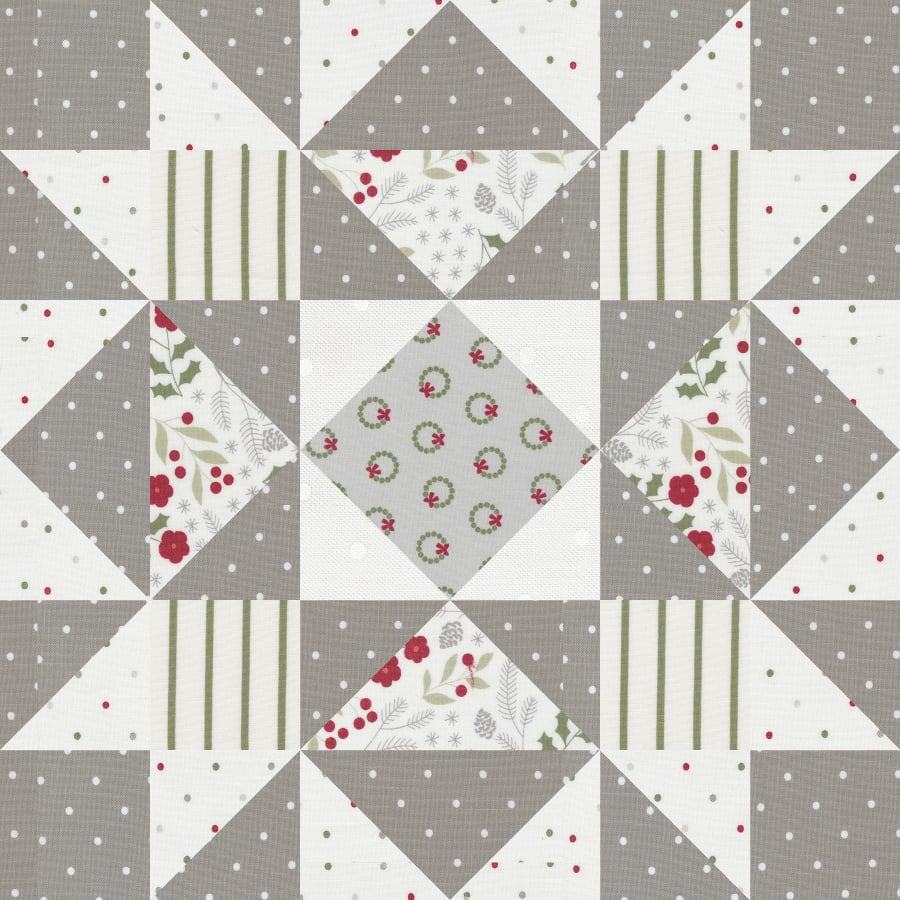 ---
Quilt Along
The FREE "Flourish" block pattern will be available to download below first on the Jolly Jabber blog – go grab it here. As soon as I get the chance, I will add the link below:
Important Sewcialites 2 Links
To sew along, check out all of these links for supplies, layout, and how to interact with other Sewcialites: