Moda Blockheads 4 (Bonus Block 6)
I got way behind on bonus blocks for Moda Blockheads 4 free block of the week a while ago. Even though I never physically made the blocks, I still wanted to mock them up and have them available here for you. Bonus Block 6 is "Step to It." I'm really hoping to piece them now that I'm seeing how cute they would be! As far as the rest of the bonus blocks – I will be posting one every day until we're all caught up!
Bonus Block 6 "Step to It"
This one is simply pieced – just squares and rectangles together. However, these are a lot of little pieces (especially if you are piecing the 4.5″ finished version) and that can present a challenge. One of the biggest tips I have is to press as you go. I don't always want to get up and go back and forth to the ironing station in my sewing room, so I will often keep a seam roller handy and just press them by hand as I go.
Fabric
The block at the top is mocked up in Love Note fabric. As always, if using unidirectional prints, be sure to take care when cutting.
The following two blocks are mocked up in Flower Pot fabric. I found myself making all of these blocks pretty scrappy. In mocking them up, I also liked to make the corner squares a different color than the others – but they could have been just as lovely in white like the rest.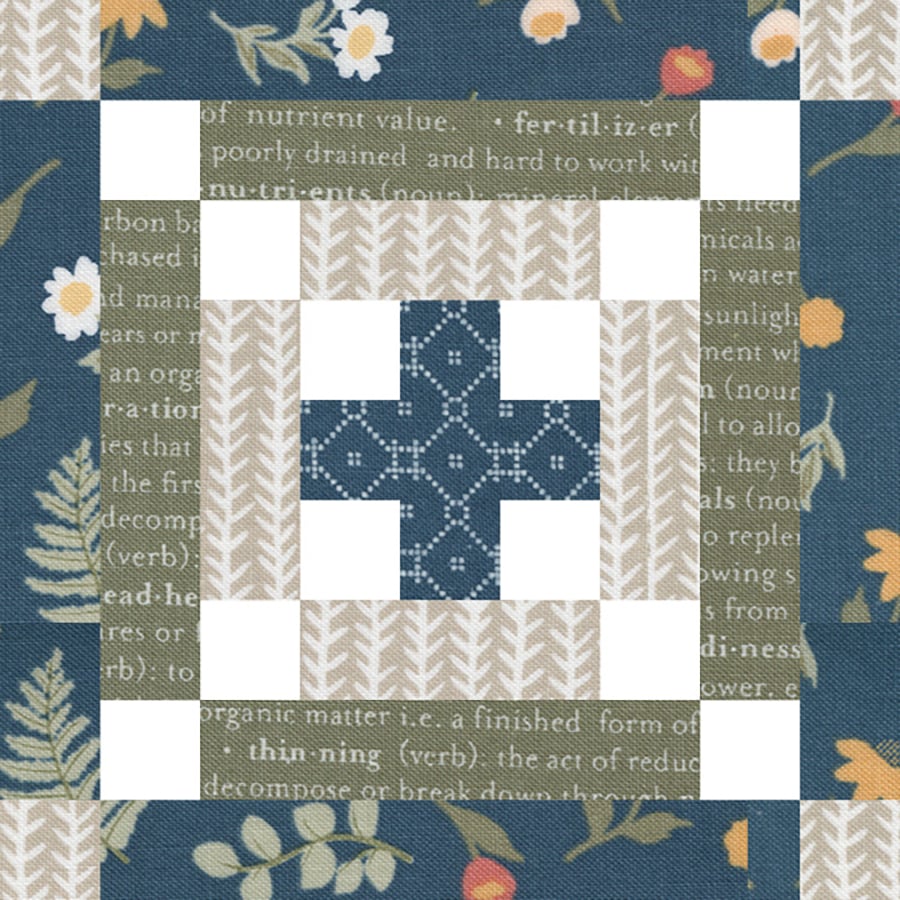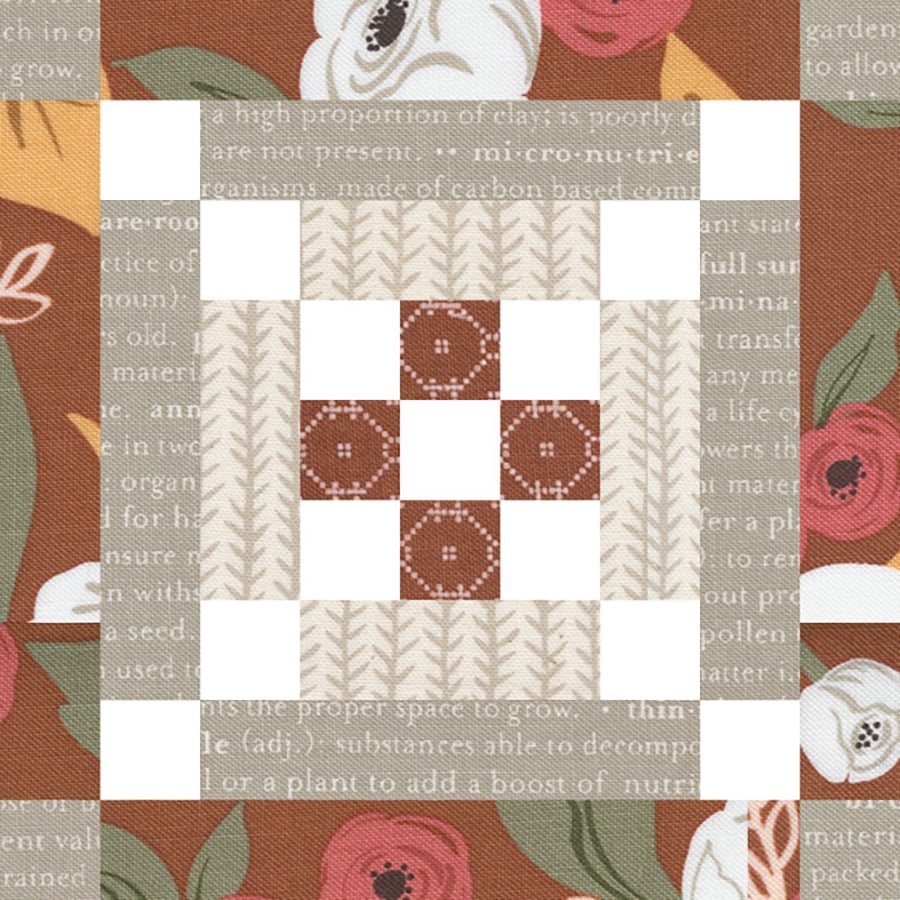 Quilt Along
For more information, check out my original Moda Blockheads 4 post about it here. If you scroll to the bottom of that post, you will find a running archive of blocks released thus far. You can also join the Moda Blockheads group on Facebook for lots of inspiration and a place to share your progress.
You can also get a peek of one of my Moda Blockheads 4 quilt layouts in my last post here. (I'll share specifics soon!)
Don't miss out on a single post! Drop your email address in the box below to get new post notifications by email.