Moda Blockheads 4 (Block 28)
It's the last block for Moda Blockheads 4 free block of the week. And it's SO darling – almost takes away the sting of it being the final block. Block 28 is "Blossom" by Joanna Figueroa of Fig Tree Quilts. Head to her blog today to get a copy of the free pattern and give her some love. A whole quilt filled with these blocks would be so sweet. I also think a 2-print solid version could be pretty snazzy – like a charming black and white tile floor.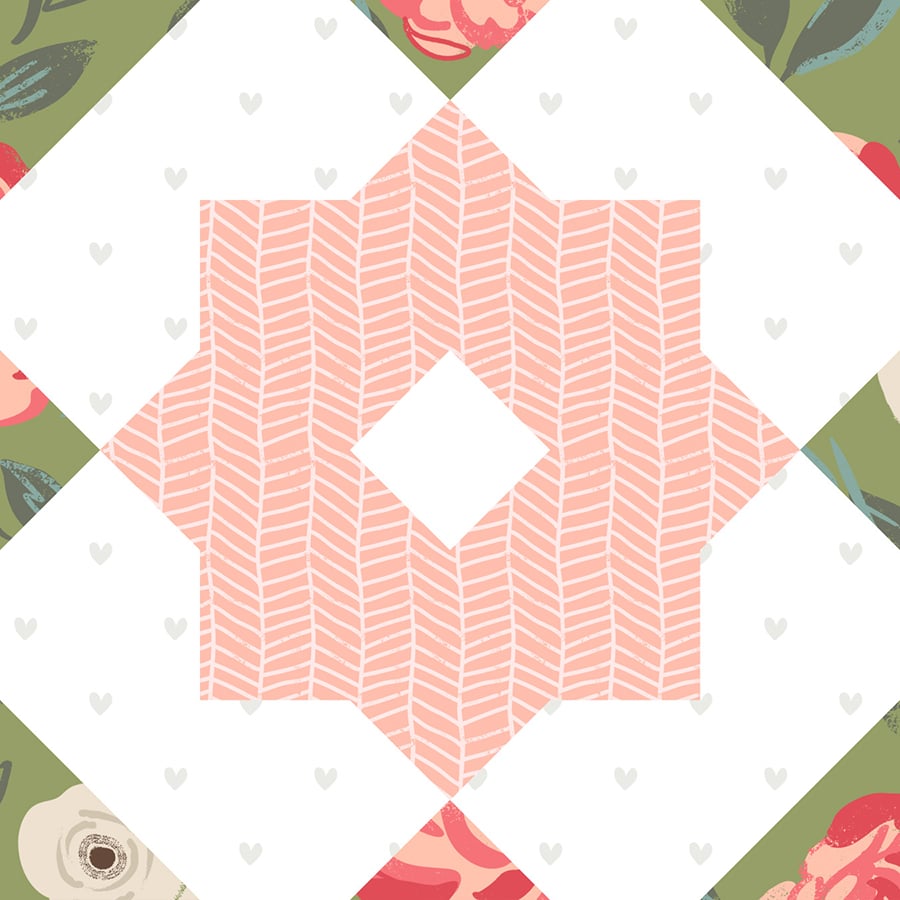 Block 28 "Blossom"
This block has many pieces but uses a simple easy corner triangle (ECT) method. I haven't pieced these yet – but can tell it will be important to pay special attention if using unidirectional prints. (Because my blocks are digital mockups, the prints align more here than they would in reality.)
Fabric
The block at the top is mocked up in Love Note fabric. I really liked using the white space to create a great contrast and separator of the background and center print. I like using a busier green print for the background to really make it feel like a garden block.
The following two blocks are mocked up in Flower Pot fabric. What became evident when playing around with this block print placement is that contrast is important to not lose the crisp shapes. Which one is your favorite?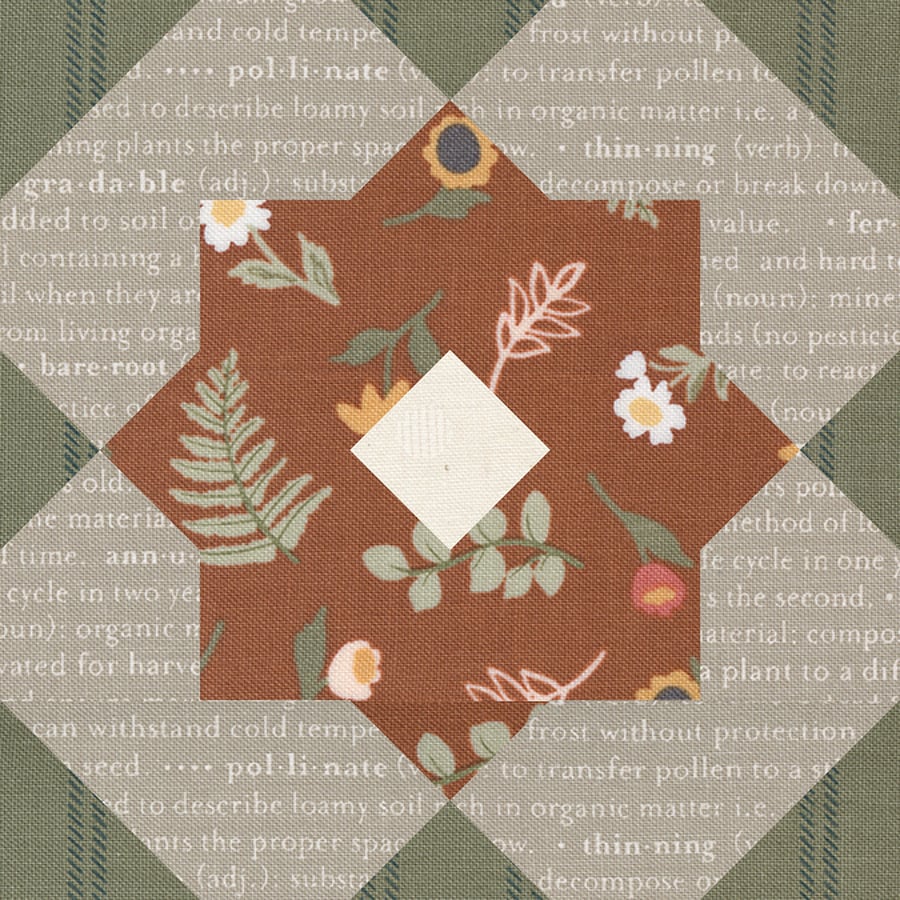 Quilt Along
For more information, check out my original Moda Blockheads 4 post about it here. If you scroll to the bottom of that post, you will find a running archive of blocks released thus far. You can also join the Moda Blockheads group on Facebook for lots of inspiration and a place to share your progress.
You can also get a peek of one of my Moda Blockheads 4 quilt layouts in my last post here. (I'll share specifics soon!)
Don't miss out on a single post! Drop your email address in the box below to get new post notifications by email.