Moda Blockheads 4 (Block 17)
Hello friends! Welcome to another week of Moda Blockheads 4 free block of the week. Block 17 "Shoreline" is brought to us from Camille Roskelley of Thimble Blossoms. It's a pretty cute one! Be sure to visit her blog today to grab the free pattern and give her some love!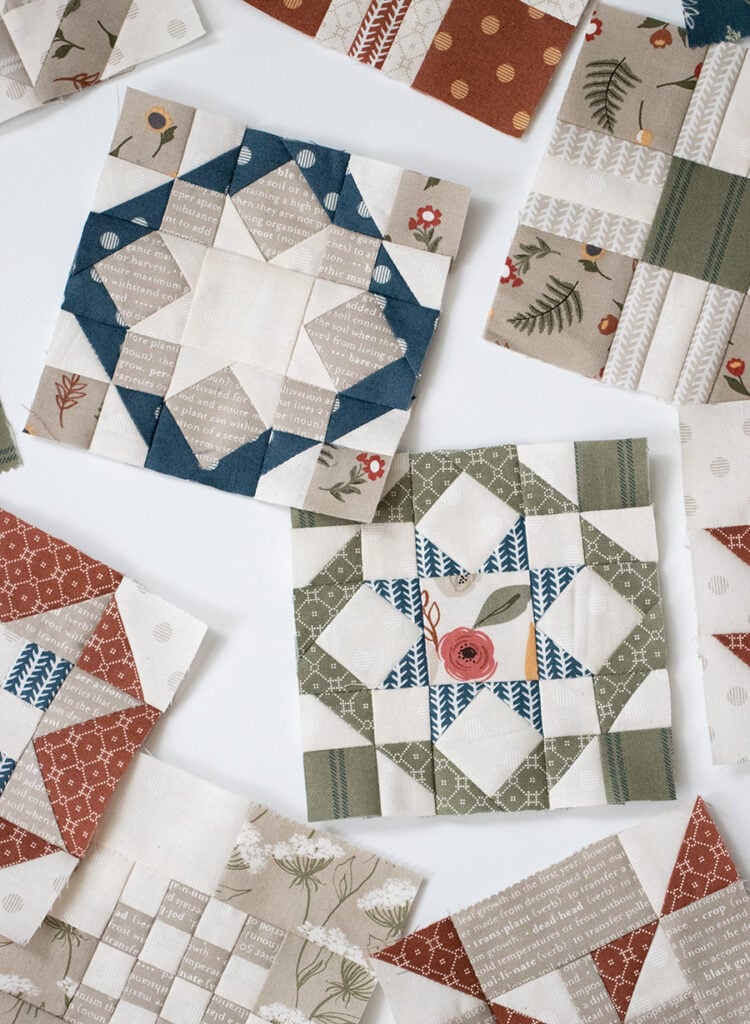 Block 17 "Shoreline"
Making these in the 4.5″ finished size can sometimes be tricky. (They're such teeny pieces!) Because of this, the block can get a little bulky in parts. I still pressed my seams to one side as I always do, but pressing the seams open can give a little relief. As usual, I added 1.8″ to the square sizes for making half-square triangles. Mine aren't perfect by any means, but that's ok.
Fabric
The first set of blocks is made in my Flower Pot collection. As you can see, I played around with the color placement between the two – which one is your favorite?
The third block is made in Love Note. I used the Alcott text print, which meant I had to pay attention a little more than normal to make sure everything was aligned in the same direction.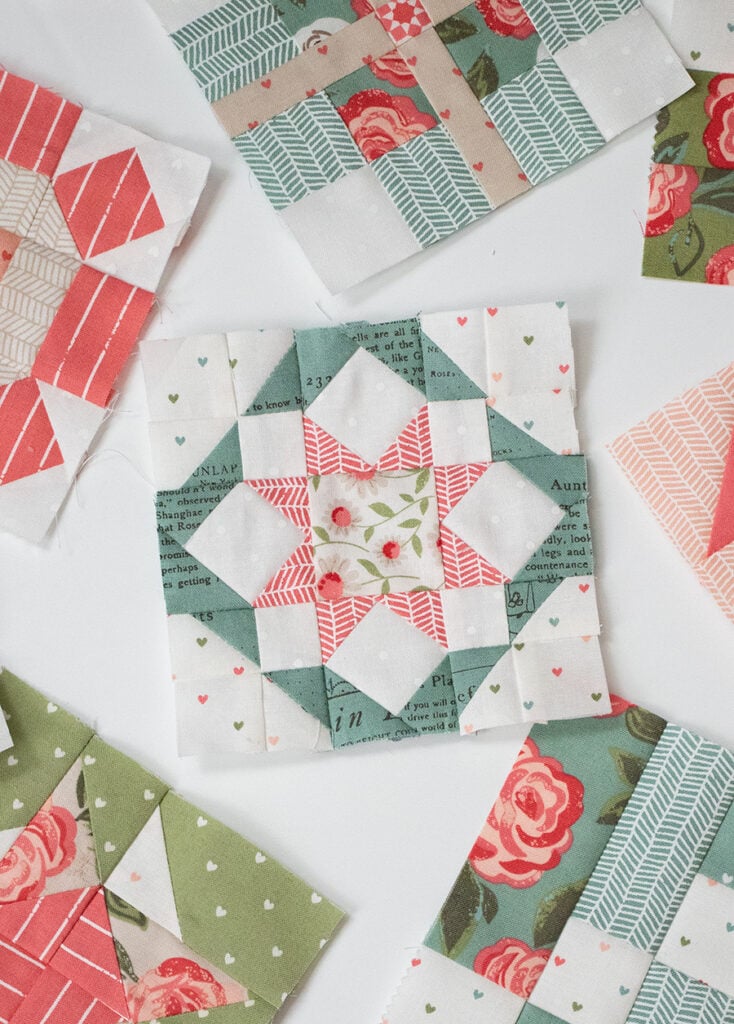 Quilt Along
Are you sewing along? There are no real rules with this free block of the week quilt along. When you start and finish is up to you. To get more information about Moda Blockheads 4, check out my original block post here. I keep a running archive so you can find all the blocks released in one easy place. In addition, join the Moda Blockheads Facebook group for inspiration + a chance to share your blocks. It's a lot of fun.