Moda Blockheads 4: Block 16
New block day for Moda Blockheads 4 free block of the week! This week's block comes to us from Tammy Vonderschmitt. Block 16 is "Indiana Puzzle." Visit Tammy today to learn about the block and get the free pattern.
Block 16 "Indiana Puzzle"
This block has pretty straightforward assembly – a simple 4-patch block combined with half-square triangles (HSTs). I always round up 1/8″ on my starting squares for the HSTs so I can trim them before sewing the units into their rows. I'm making the 4.5″ blocked sizes in two different fabric lines.
Fabric
The first pair of blocks is made in Flower Pot (in shops now). I'm making 2 of each block in Flower Pot and don't have a specific layout plan released yet.
The other block (below) is made in Love Note. As you can tell, these are going to be very different quilts!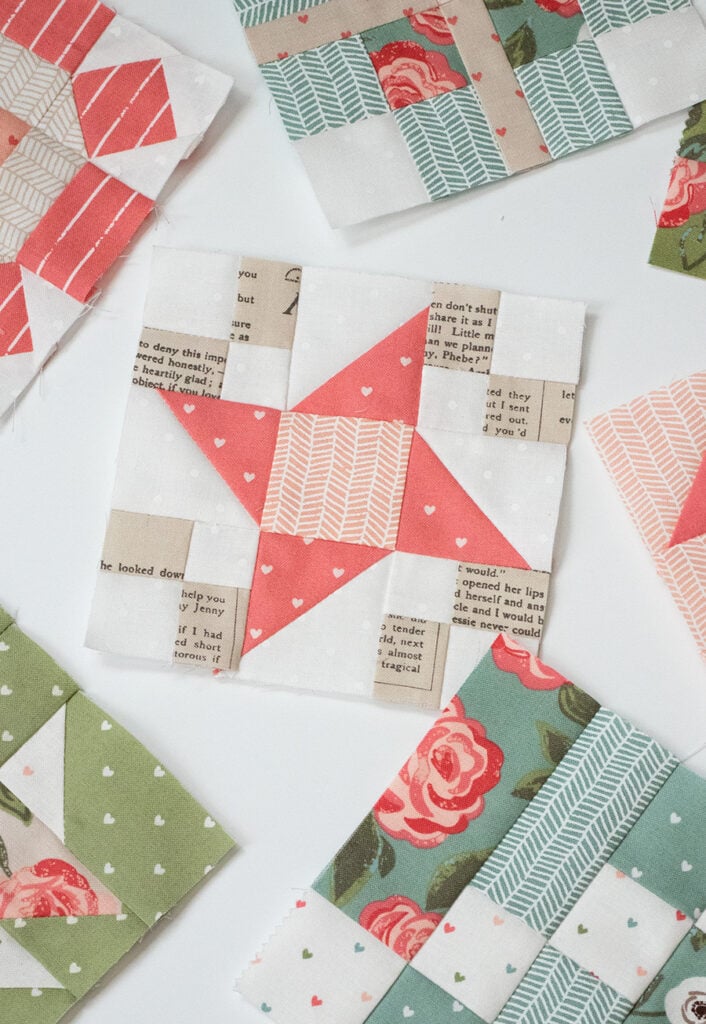 Quilt Along
If you'd like to sew along with the Moda Blockheads 4 free block of the week, you can join in any time! Check out my original blog post here to get all the details + a running archive of all the blocks released thusfar. You can also join the Moda Blockheads Facebook group for a show and tell to really those creative juices flowing. It's a fun group!