Hubba Hubba Vintage Tile Quilt in Country Rose Fabric
Woohoo! Summer is officially here! In the desert where I live, we're already in the 100-degree weather and living on popsicles, salads, and acaî bowls. I'm also crushing on the ice cream colors of this Hubba Hubba quilt pieced by Diane Erickson + Jean Rich in Country Rose fabric.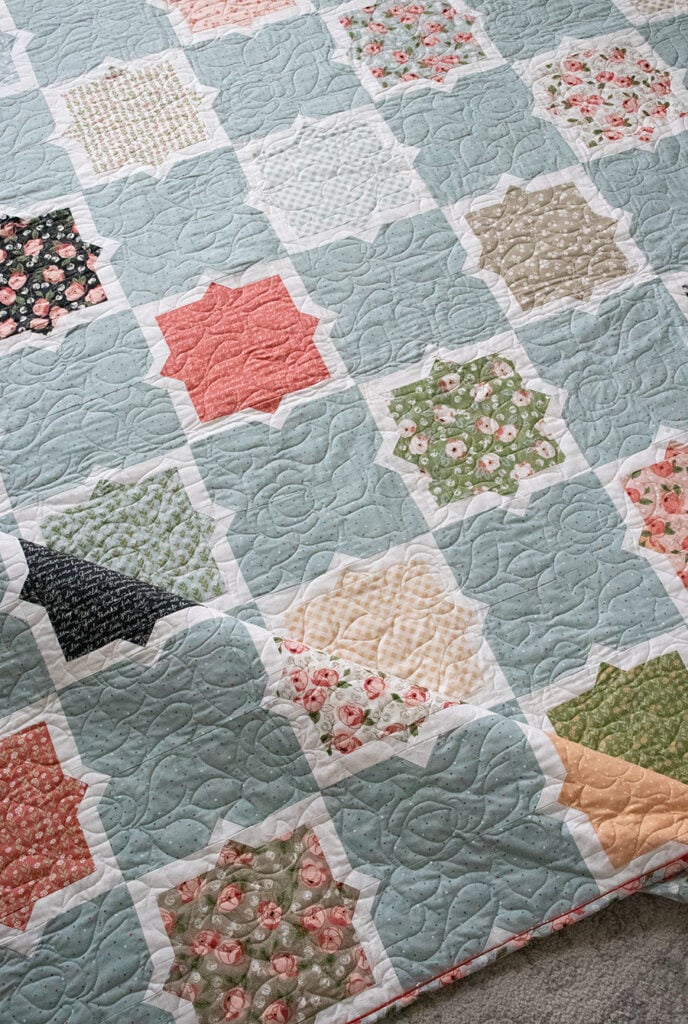 Quilt Inspiration
Hubba Hubba is made with a Layer Cake (precut 10″ squares) or 16 fat eighths. This pattern was originally released with the Bloomington fabric collection and reminds me of a beautiful vintage tile floor. It's a great design to showcase large pieces of fabric and uses an easy corner triangle technique. It was a no-brainer to recreate it in Country Rose fabric. Hubba Hubba is available as a PDF or printed booklet.
Country Rose Fabric
Country Rose fabric is scheduled to arrive in shops August/September 2022. Finished block is 9-1/2″ x 9-1/2″. Finished quilt is 76-1/2″ x 76-1/2″. Here's the full materials list for this version:
1 Layer Cake® (32 squares 10" x 10") -OR- 16 fat eighths of Country Rose fabric
2⅛ yards white fabric (SKU 9900 98)
3 yards blue background fabric (SKU 5175-15)
⅔ yard binding fabric (SKU 5171-14)
6¼ yards backing fabric (I'd recommend SKU 5170-15)
85'' x 85'' batting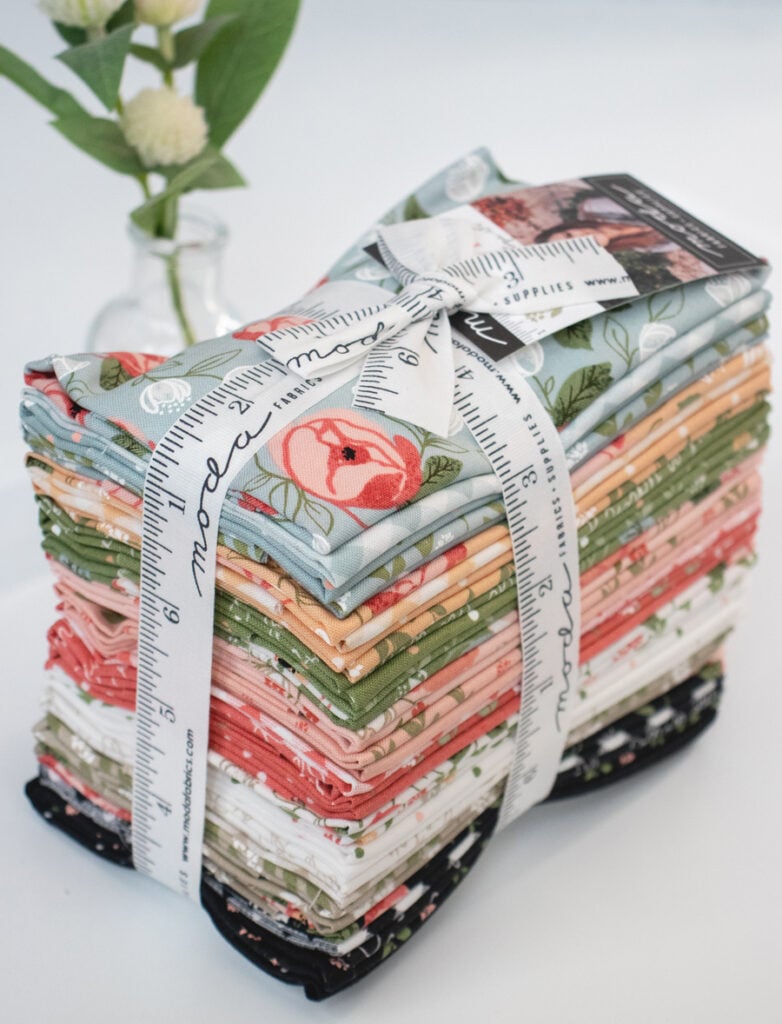 Quilt Details
Are you a fan of Layer Cake quilts? Let me know in the comments!
Don't miss out on a single post! Subscribe to the blog to receive new post notifications via email.