NEW! Machine Binding Tutorial Video
How do you bind your quilts – by machine or hand? While I have enjoyed hand-stitching in the past, my busy schedule simply won't allow it. Over the years, I've had to learn how to machine-bind my quilts out of necessity.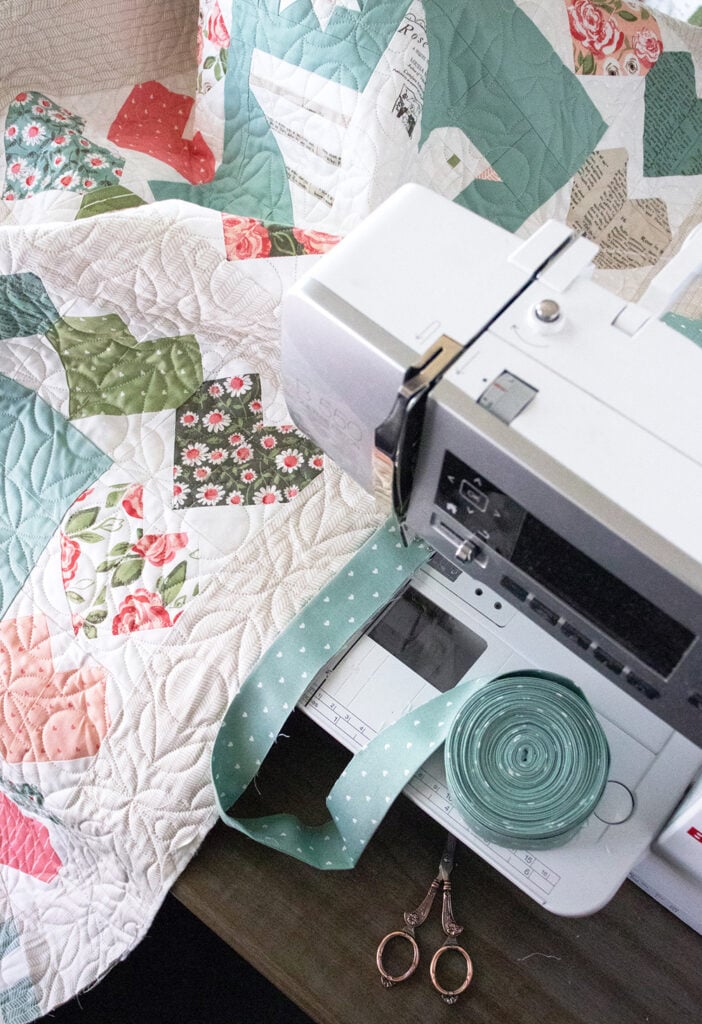 I've shared tips and tricks before, but today, there's a new video tutorial on how to get that perfect machine binding for all your quilted projects! I filmed this video for Fat Quarter Shop's YouTube channel back in September 2021. Combine this binding video tutorial with my full machine binding tutorial blog post found here to have the most comprehensive look at my process.
One of my biggest secrets to the perfect machine binding? Elmer's School Glue. Who would have guessed. Have you tried this method before? What did you think? Let me know in the comments.
---
Like this post? Drop your email in the box below to get new post notifications via email.