FREE Chandelier Quilt Pattern + Video Tutorial
Popping in to share this adorable version of the Chandelier quilt made by Jenny Doan of Missouri Star Quilt Co. Chandelier is a FREE charm pack pattern by Vanessa Goertzen. It features cascading diamonds and originates from my book: Charm School – 18 Quilts from 5″ Squares. Jenny used Love Note fabric to make hers – and even added a border to frame it with the sweet "Rose in Bloom" print. It is definitely one of my favorite versions I've seen. Makes me want to drop everything and make one now!
If you know Jenny, you know she is a fantastic teacher. She put together this amazing YouTube video tutorial on how to make the "Chandelier" quilt using my free pattern. I hope you'll give it a watch and see just how easy it is to make this quilt.
To access the Chandelier pattern instructions, I've included a link below:
Just keep in mind – if you decide to add a border like Jenny, this will require some adjustments to backing, batting, and binding fabric requirements! If you make a Chandelier quilt, be sure to share on social media with the hashtags #ChandelierQuilt #LellaBoutique and #CharmSchoolQuilts.
If you've enjoyed this pattern (and are a fan of charm pack patterns in general), check out the other 17 patterns included in my Charm School book.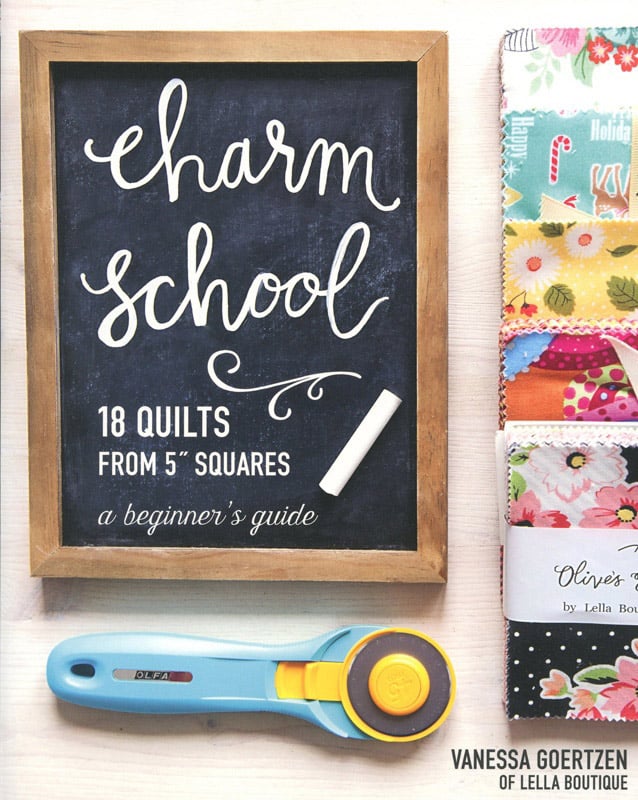 One of the best things about this quilt is it looks great in any fabric line. What fabric will you use for yours?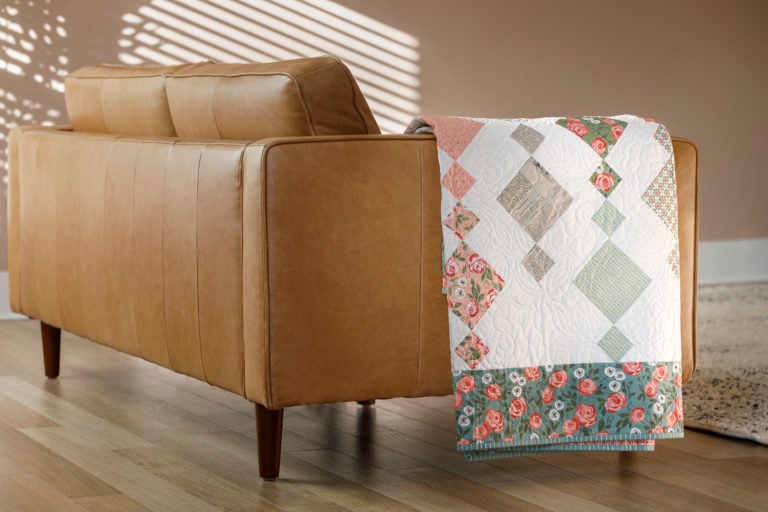 ---
Like this post? Drop your email in the box below to get new post notifications via email.