Garden Rows Quilt in Flower Pot Fabric
One of the greatest joys of being a fabric designer is seeing what other people make using my fabric. Well today someone else's design stopped me dead in my tracks and I just had to share! It's called Garden Rows by Fat Quarter Shop. It's simple, stunning, and a great way to show of the sweet floral prints of my upcoming Flower Pot fabric collection arriving in April 2022!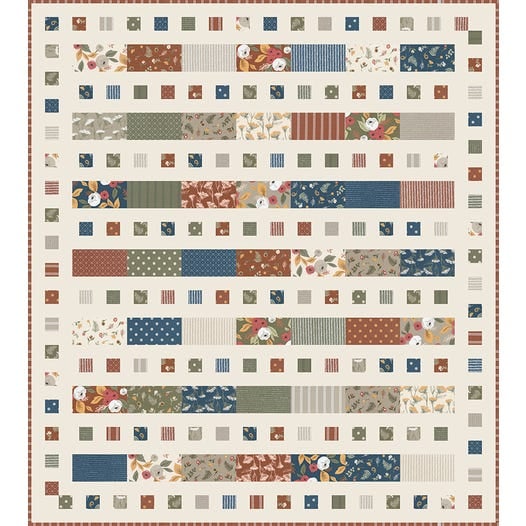 Kits are Coming!
Garden Rows is a Jolly Bar quilt pattern – meaning you can make it with a precut assortment of 5″ x 10″ rectangles of fabric. At this time, I didn't see an individual pattern listed on their site, but it looks like it would be easy to adapt a Layer Cake (precut 10″ squares) for this pattern. Looks like Fat Quarter Shop will be offering a kit for this beauty when the fabric arrives in April 2022. If you'd like a notification when kits are in stock, go ahead and visit their site here to sign up. (A separate backing option is available here.)
Preorder Flower Pot Fabric
There are so many fun project ideas for the Flower Pot collection – you can see a few of them here. Now is the time to reach out to your favorite local or online shop to let them know you'd like to see it on the shelves. Most shops appreciate the input and some even offer preorder options! It looks like Fat Quarter Shop has quite a few preorder options up for Flower Pot at this time:
---
I'm working on designing new fabric this week, but hoping to get a chance to do some more sewing with Flower Pot soon. I'm thinking some kind of Buffalo plaid/gingham quilt. Maybe even revisit the Checkmate quilt. What are you working on? Let me know in the comments.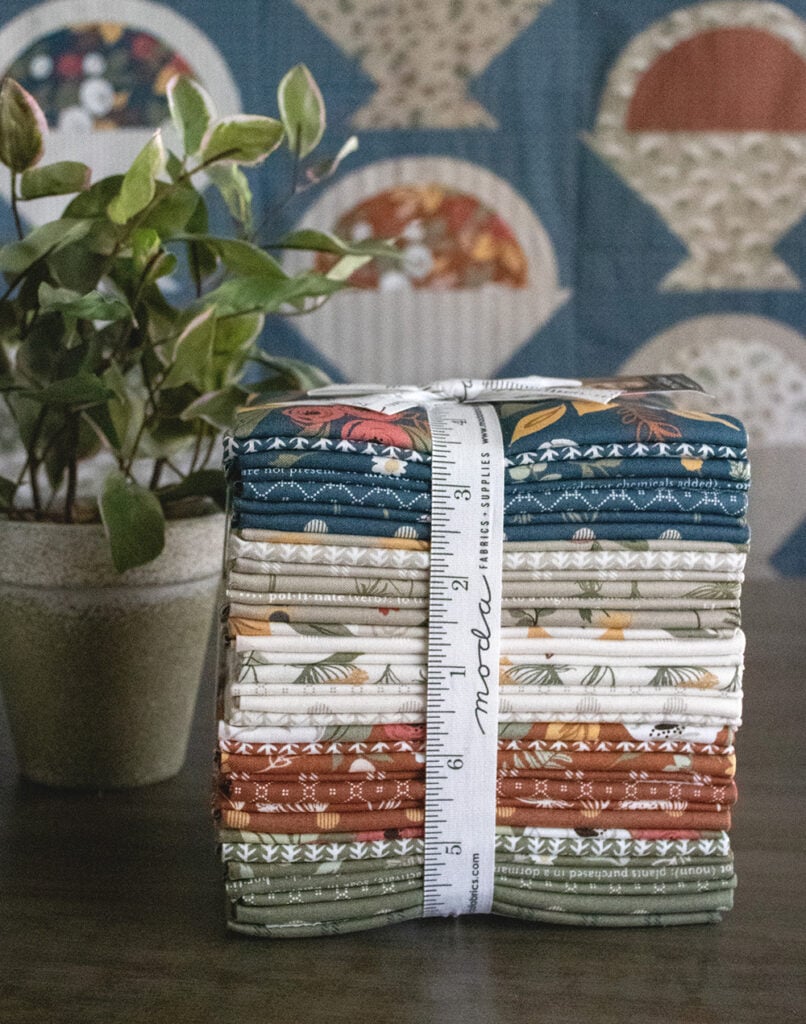 ---
Like this post? Drop your email in the box below to get new post notifications via email.