Sampler Spree Quilt Along (Week 10)
Here it is – the final week of the Sampler Spree Quilt Along. It feels like the summer flew by – I can't believe the kids are back in school already – nor that I managed to stay on task and get this quilt top put together. It's heading out to the quilter tomorrow! I shared a few pics last week and have a few more! I've got to admit, I was super happy to have a quick and easy layout plan to finish it up.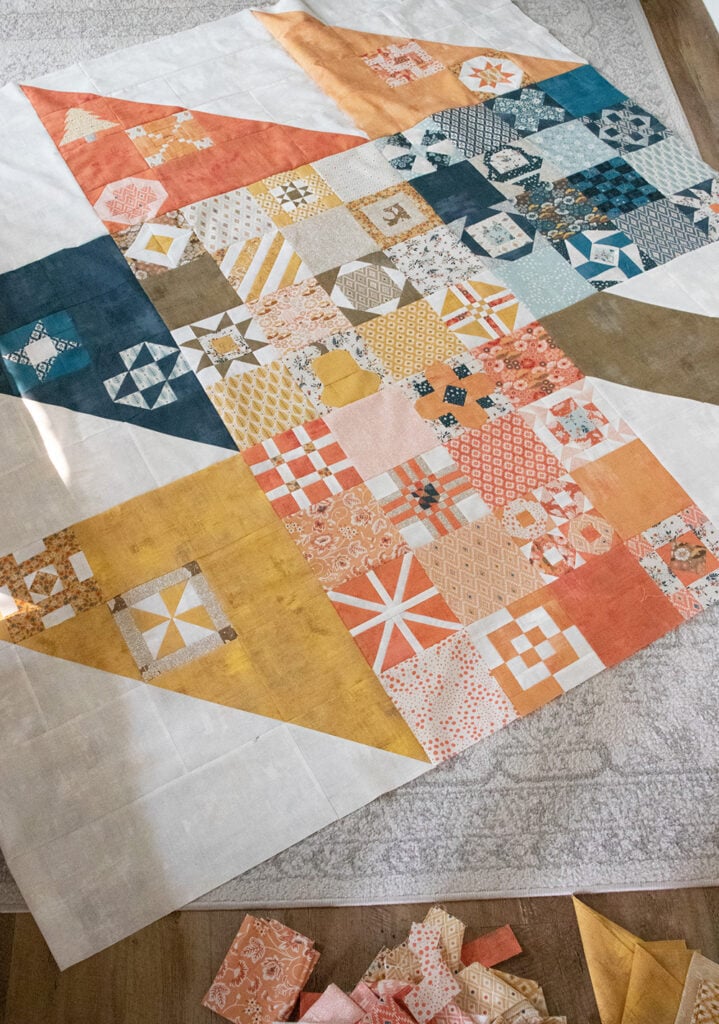 Sampler Spree Quilt Along Blocks #32-33
These are my final blocks of Week 10! These block patterns are found in Susan Ache's Sampler Spree book.
In numerical order:
Block 104 "Roman Stripes" (page 74)
Block 106 "Cutting Corners" (page 75)
Fabric + Layout
Fabric

: I've been using a mix of Cider/Persimmon fabric collections by BasicGrey for Moda Fabrics.

Layout

: I designed my own Scrappy Leaf layout plan and have shared the full instructions

here

. (I just updated the original post so it is complete with all the assembly instructions and diagrams.) Below is a basic mockup just to give you the gist of the plan I was going off of. All those little squares represent areas where you could plug in the sampler blocks… I opted to alternate mine assorted 6-1/2″ print squares so I didn't have to make as many sampler blocks. Obviously, there is a lot of wiggle room – do as you'd like!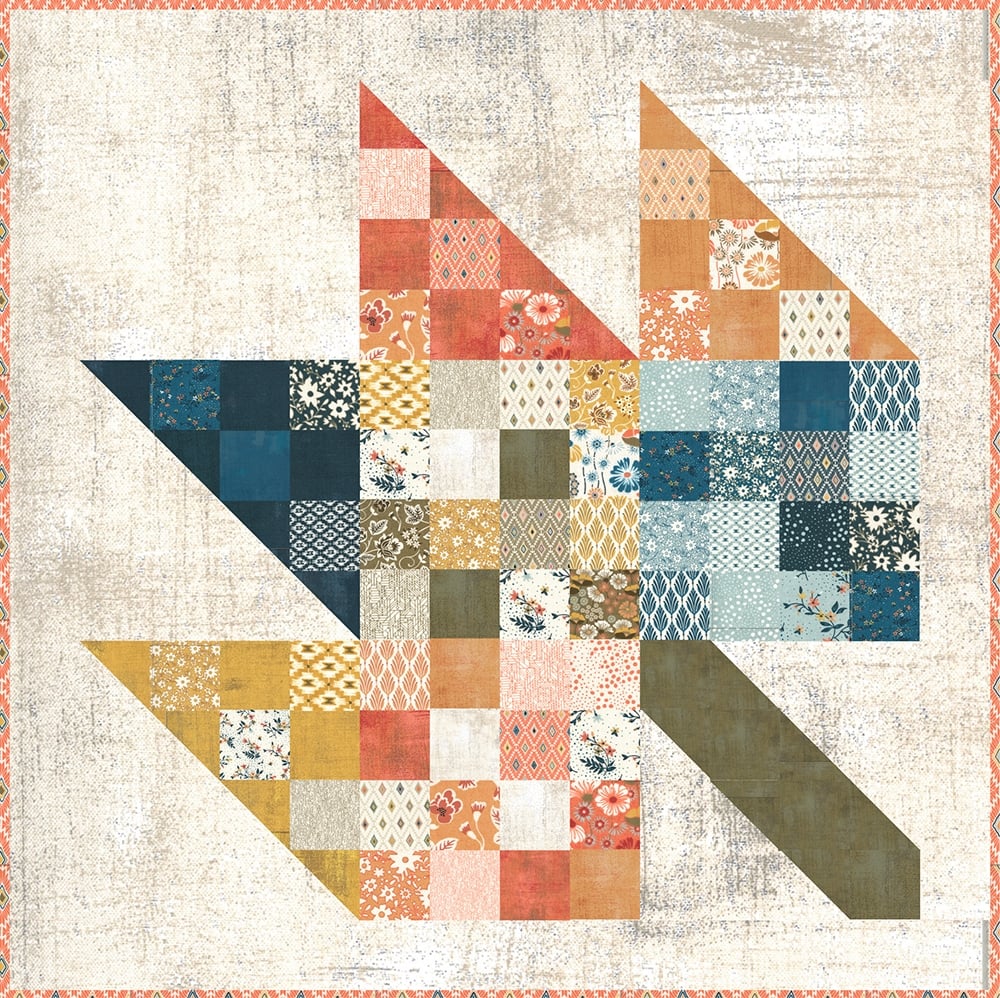 This quilt has me SO excited for cooler weather, sweaters, apple cider, and crunchy leaves. (It was 106+ today where I live.) I just finished adding the border and piecing the backing – I just need to go drop it in the mail. You'll have to wait to see which border print I went with – any guesses? (HINT – it's not the Vanilla Grunge background print shown in the mockup).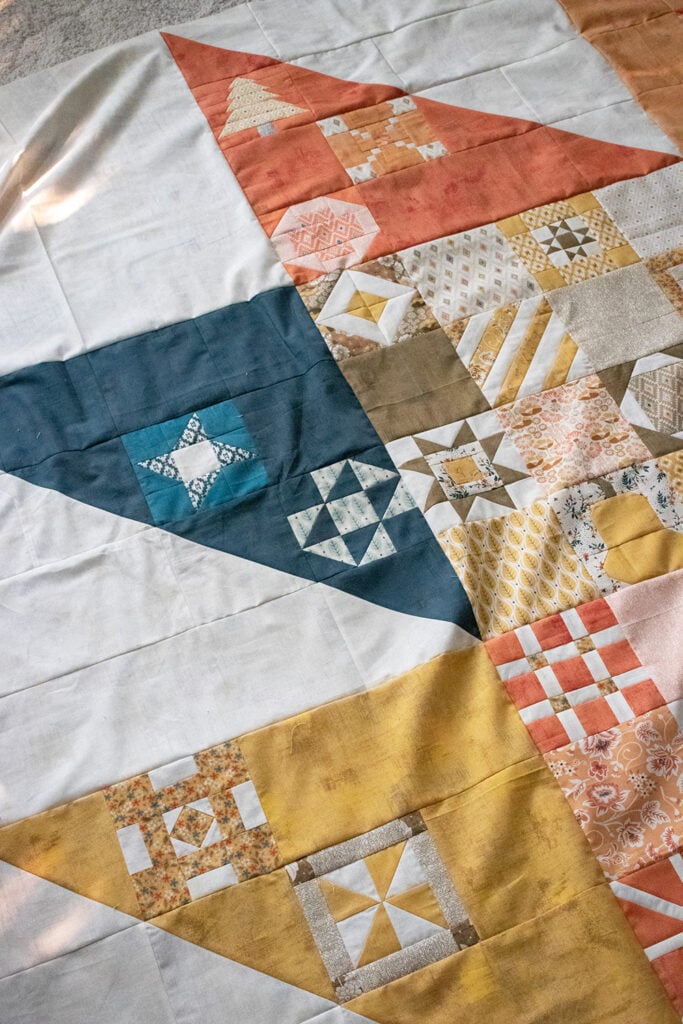 Want to Make this Quilt?
It doesn't matter that it's the last week of the official sew along. Grab a copy of the Sampler Spree book and go at your own pace. There are over 100 beautiful sampler blocks to choose from – I only made 33 of them for my Scrappy Leaf layout.
Stay tuned for the finished quilt reveal in a few more weeks!
What part of this quilt along have you like the most? Let me know in a comment below!
---
Like this post? Drop your email in the box below to get new post notifications via email.