Sampler Spree Sew Along (Week 4)
Well hello, sunshine! Here are this week's bright and cheery blocks for the Sampler Spree Quilt Along. I'm making 3 blocks each week (instead of the official group's amount of 10). This week's blocks belong to the orange colorway. (Scroll down to see my scrappy leaf layout plan – I'll be mixing sampler blocks with print squares in many of the sections.) For official details of the Sampler Spree sew along Quilt Along, check out Moda's post here.
Sample Spree Sew Along
Blocks #14-16
Block patterns for this project come from Susan Ache's Sampler Spree book. Here are the 3 blocks I decided to stitch up this week:
Block #23 "New Album" (page 28)
Block #25 "Dandy" (page 29)
Block #30 "Donuts" (page 32)
Fabric + Layout
Fabric: I'm using scraps of Cider by BasicGrey for Moda Fabrics
Block Patterns: Found in the Sampler Spree book by Susan Ache. I'm starting at the beginning of the book and picking the ones I fancy most.
Layout: I've designed a giant scrappy leaf for my quilt top layout (mockup below). I'm sharing all the details about my scrappy leaf layout here – along with a few other layout options perfect for 6″ sampler blocks. This week's block trio will probably all get plugged into the designated spots in the orange (leaf-point) triangle section.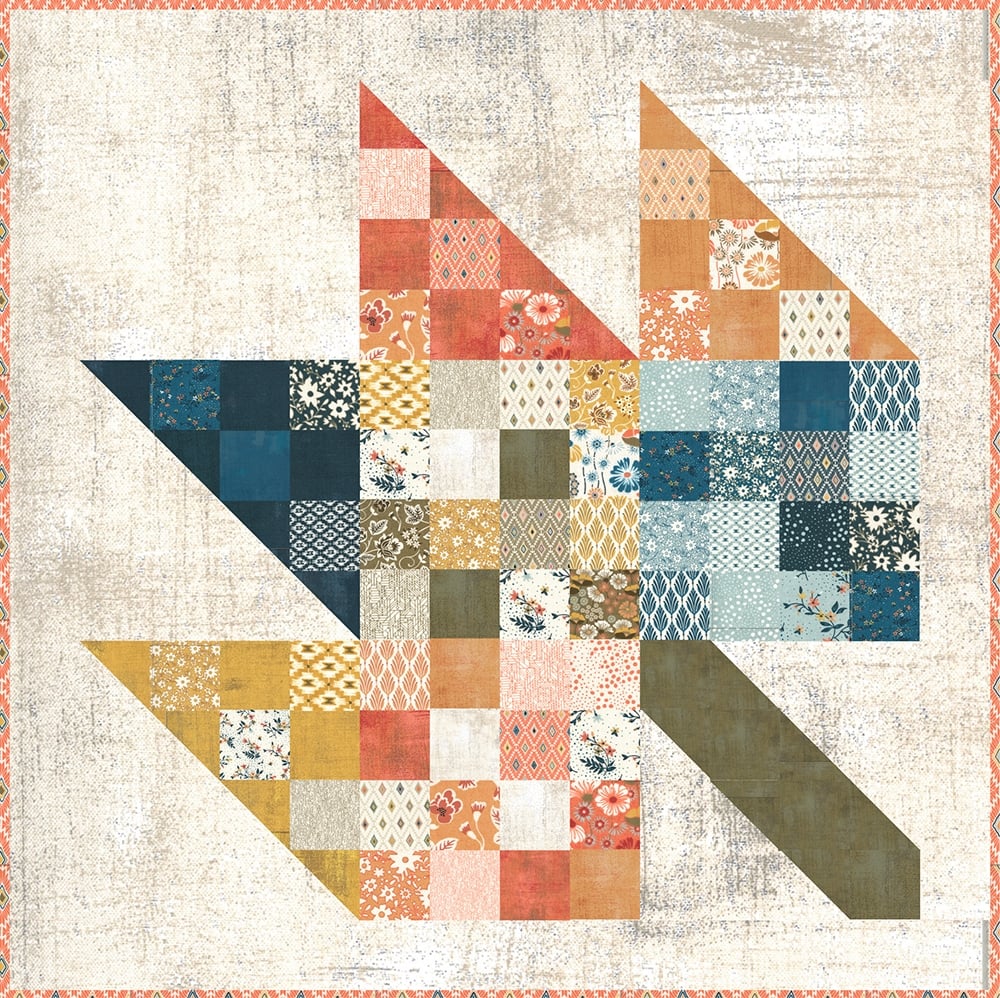 Want to Sew Along?
It's never too late to join! Get all the official details of the Sampler Spree Quilt Along here (including the 10-week breakdown + bonus layout options). The group will be making 10 blocks per week in a scavenger hunt style – think a random block assignment from the book each week, all made in a certain color. Unfortunately, I've been too busy to commit to that many blocks – which is why I made my own plan making 3-4 per week instead. With a project like this, you get to make your own rules!
Which sew along block is your favorite this week? I think mine is the "Dandy" block (the one with the sawtooth star). Let me know yours in the comments!
---
Like this post? Drop your email in the box below to get new post notifications via email.