Sampler Spree Sew Along (Week 3)
I said I'd be making 5 blocks each week for the Sampler Spree Sew Along – but just realized I only need to be making 3-4. Somehow, I ended up writing down the wrong total of sampler blocks needed for my scrappy leaf layout! Instead of (44) sampler blocks, I actually only need (33). This is my favorite kind of mistake.
Sampler Spree Sew Along
Blocks #11-13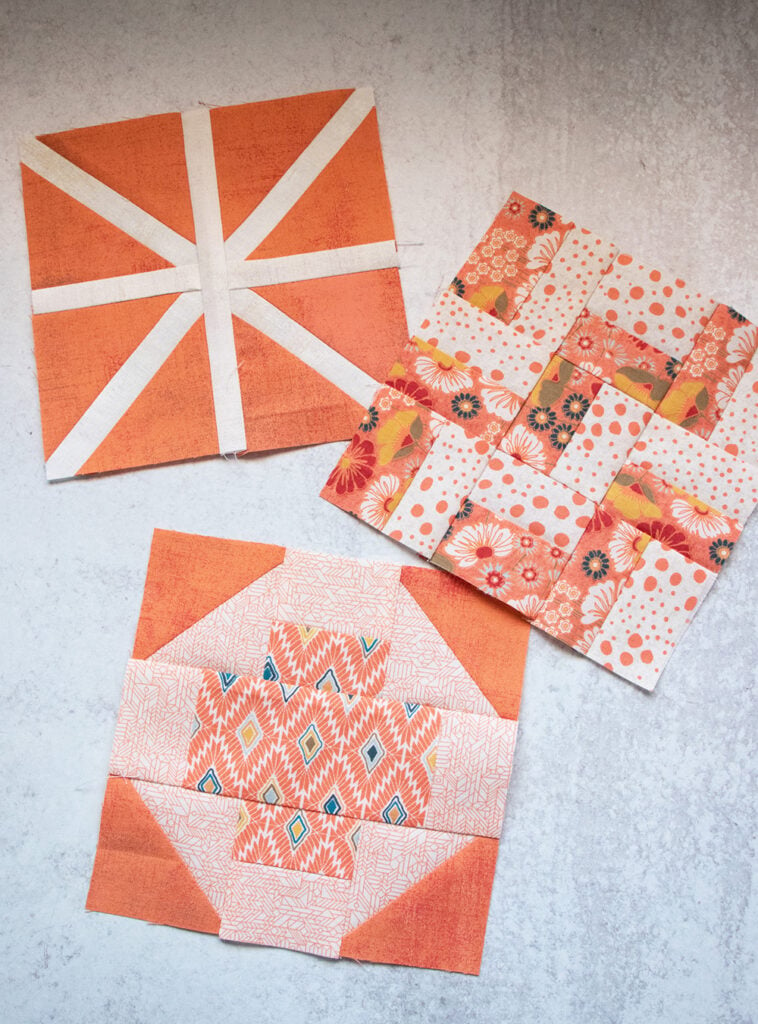 Block patterns for this project come from Susan Ache's Sampler Spree book. Here are the 3 blocks I decided to stitch up this week:
Block #16 "Lattice" (page 24)
Block #19 "Greek Cross" (page 26)
Block #20 "London Stairs" (page 26)
Fabric + Layout
Fabric: I'm using scraps of Cider by BasicGrey for Moda Fabrics
Block Patterns: Found in the Sampler Spree book by Susan Ache. I'm starting at the beginning of the book and picking the ones I fancy most.
Layout: I've designed a giant scrappy leaf for my quilt top layout (mockup below). I'm sharing all the details about my scrappy leaf layout here – along with a few other layout options perfect for 6″ sampler blocks. This week's block trio will probably all get plugged into the designated spots in the orange (leaf-point) triangle section.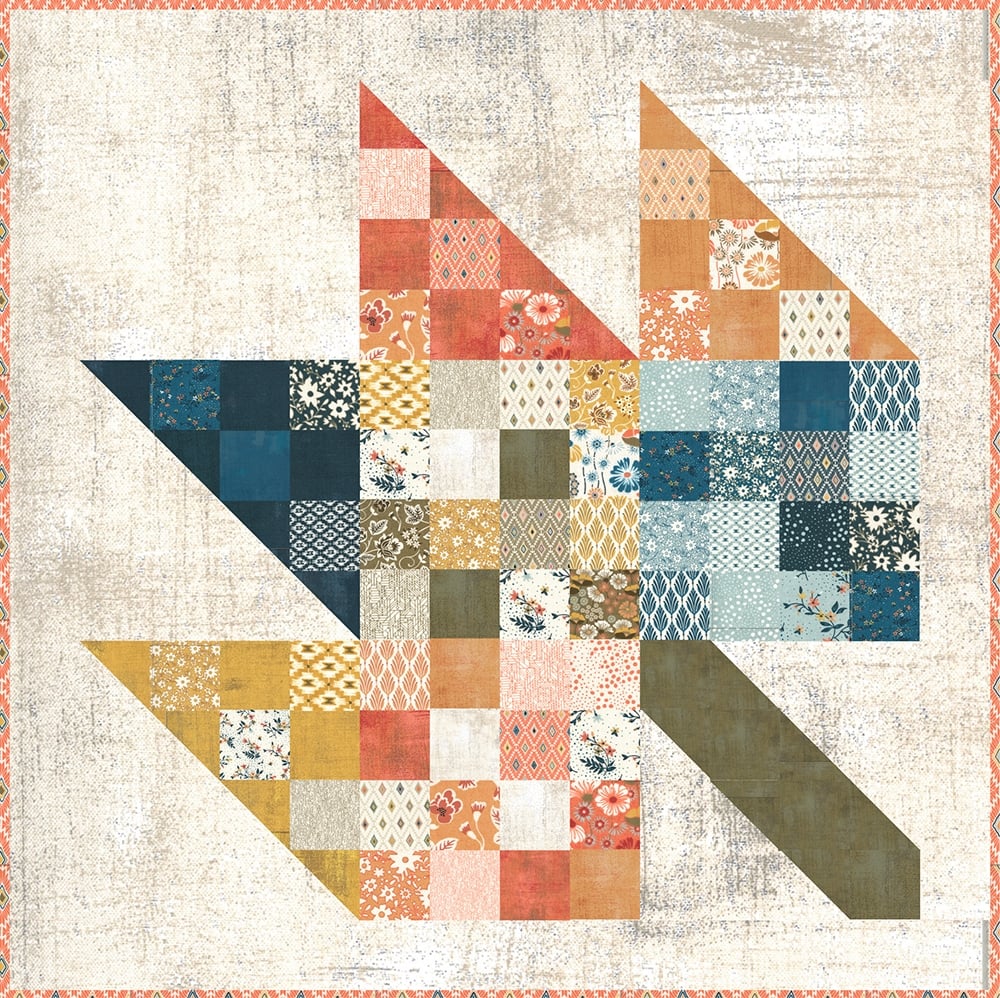 Want to Sew Along?
It's never too late to join! Get all the official details of the Sampler Spree Quilt Along here (including the 10-week breakdown + bonus layout options). The group will be making 10 blocks per week in a scavenger hunt style – think a random block assignment from the book each week, all made in a certain color. Unfortunately, I've been too busy to commit to that many blocks – which is why I made my own plan making 3-4 per week instead. With a project like this, you get to make your own rules!
What did you like most about this sampler spree sew along? Let me know in a comment below!
---
Like this post? Drop your email in the box below to get new post notifications via email.