Sewcialites Quilt Along – Free Block of the Week (Block 4)
Hey there! It's my turn to share a block for the Fat Quarter Shop Sewcialites Quilt Along 2020. If you're new to the sew along, you can find all of the information for this free block-of-the-week program here. My block design is no. 4 "Spirited."
Sewcialites Block #4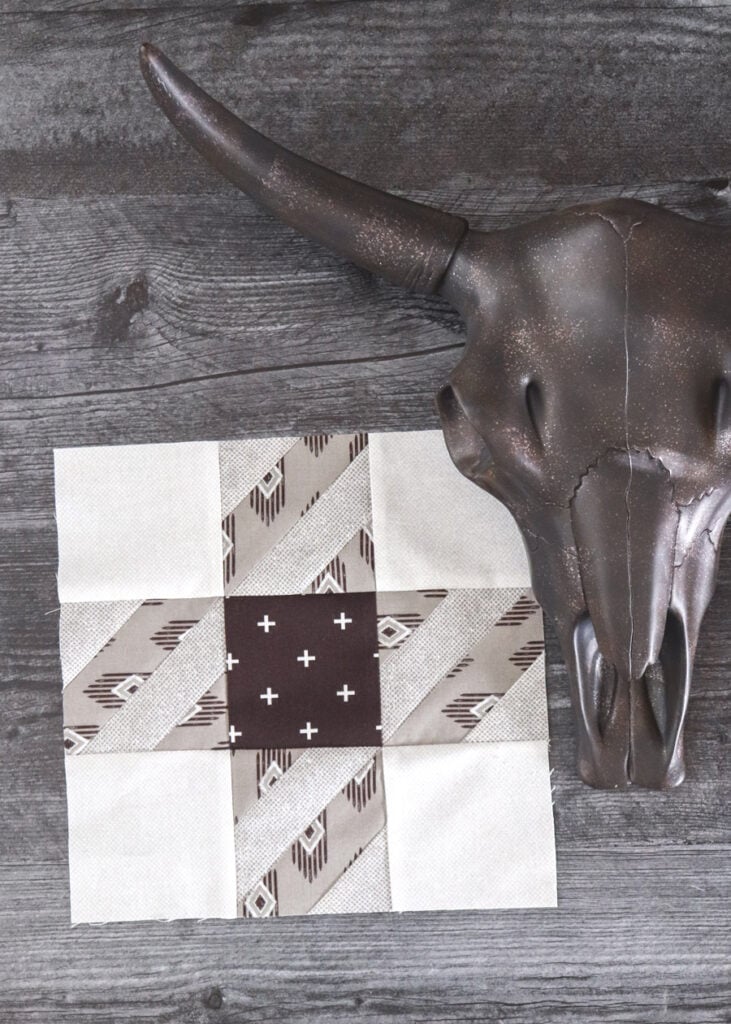 The thing I love about the Spirited block is that there are so many different looks the block can take on depending on fabric placement. I kept this first block more minimalistic by keeping the prints confined within a plus shape. (The fabric, by the way, is from my new Smoke & Rust collection for Moda Fabrics. You can learn more about the fabric here as well as new quilt patterns here. The fabric will ship June 2021.)
Fabric + Layout
For my Sewcialites quilt, I've finally settled on using Christmas Morning fabric for the Sewcialites Quilt Along. Here is the final version of block #4 I'll be using in my quilt top:
For my layout, I'll be making 40 blocks total in the 6″ sized. I'm grouping the blocks by color: 10 red blocks + 12 green blocks + 16 grey blocks + 2 low volume. Once you've seen my layout plan, the color breakdown will make a lot more sense:
Here are 3 variations of the Spirited block in a 3″ finished block size in my Folktale collection. I think a whole quilt of these would be just darling! NOTE: When piecing blocks this teeny, my recommendation is to press diagonal seams open. The Folktale fabric collection I used here is due to arrive in shops any day now. You can check with your favorite local/online shop including Fat Quarter Shop whose shop can be found here.
Folktale Fabric
Here is a closer look at the Folktale collection in shops soon.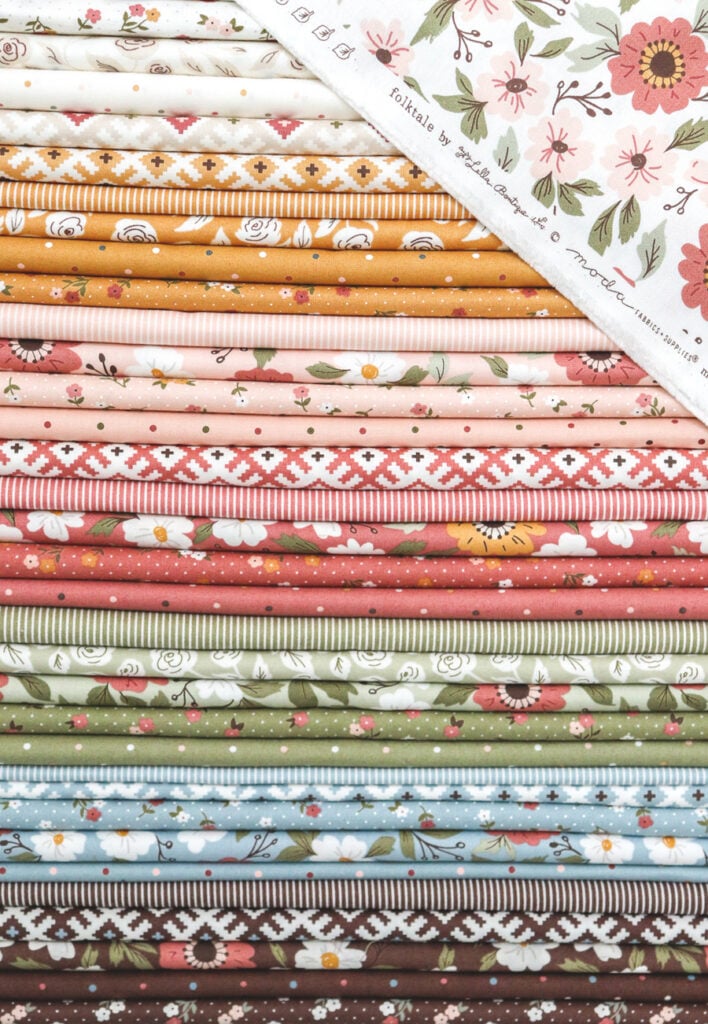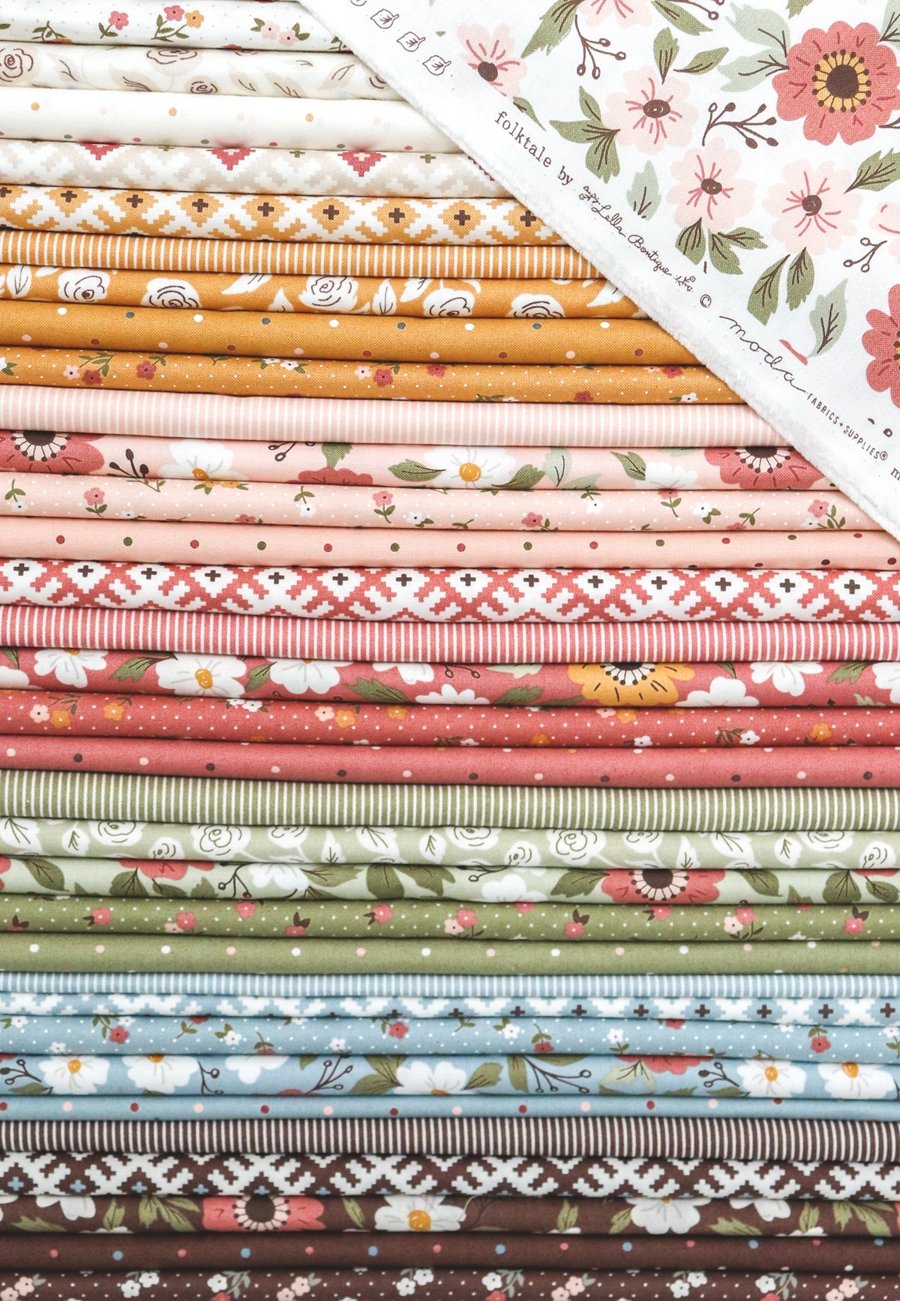 Folktale Quilt Patterns
Here are some of the quilt patterns I designed for Folktale. They are available as PDFs or printed booklets in my shop, and also at Fat Quarter Shop. There's Spring Fling, Sun Shower, Sparkler, Starstruck 2, and (not shown) Chatterbox and Social Butterfly.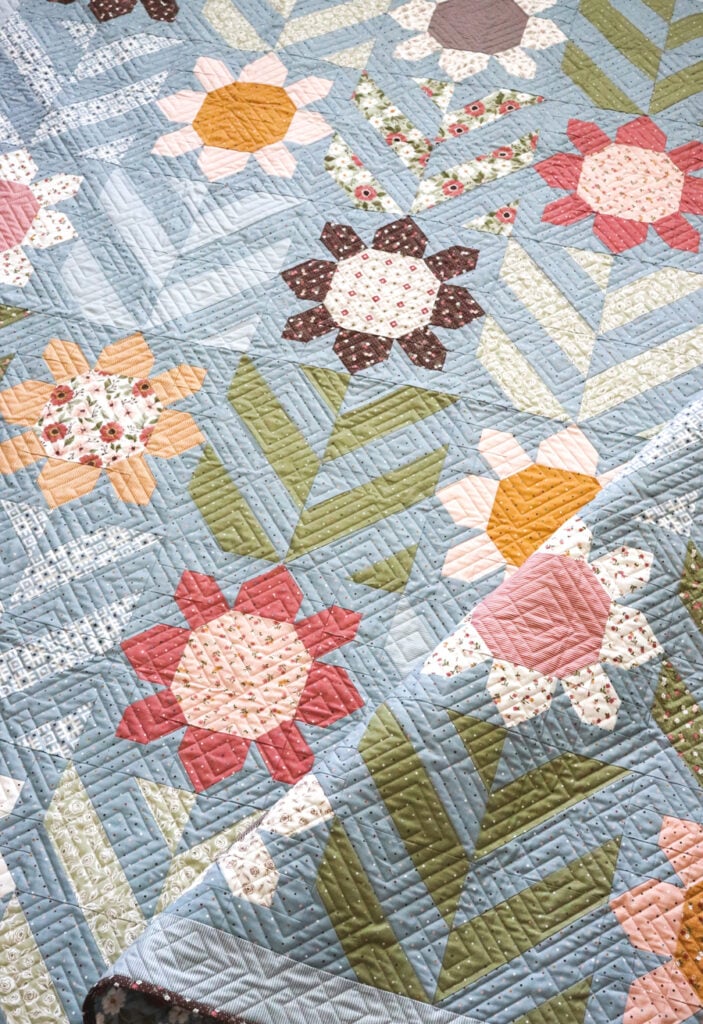 For the rest of October 2020, you can get 25% off all PDF and printed booklets in my shop. No coupon code needed, the discount is automatically applied at checkout.
---
Like this post? Drop your email in the box below to get new post notifications via email.