A Walk in the Woods Charm Pack Quilt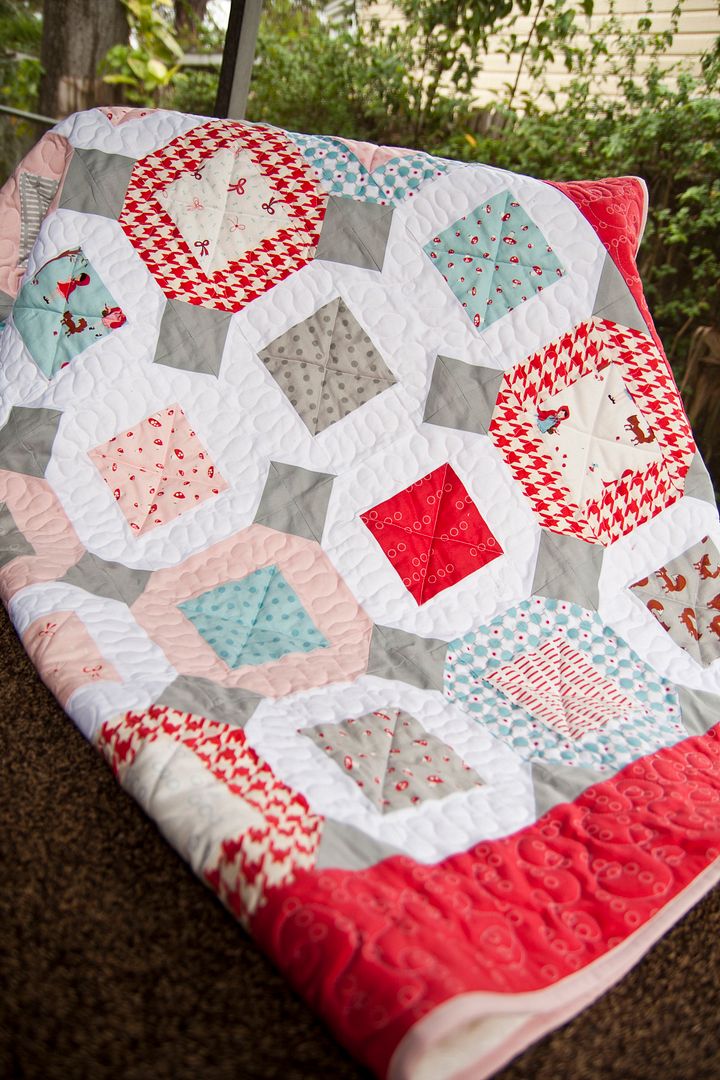 Once in a while, I make something and forget to post about it. I made this sweet baby quilt over a year ago, so I'll go ahead and blame it on the pregnancy-brain I was experiencing at that time.
When I made this one, I decided to submit the idea to Moda Bake Shop so I had to keep it under wraps until I knew if it was accepted. In the meantime, I snapped a few pictures and sent it off to my sweet sister-in-law. It became the free Jumping Jacks pattern on the Moda Bake Shop. Though Jumping Jacks is made with a Jelly Roll… this version uses a charm pack for the center squares and a Bella Solid white Jelly Roll (with a few accent prints thrown in for variety).
By the way, this adorable fabric is primarily A Walk in the Woods by Aneela Hoey for Moda. I also managed to sneak in the houndstooth print from Vintage Modern (by Bonnie & Camille for Moda) + another from Millie's Closet (by Lori Holt for Riley Blake Designs).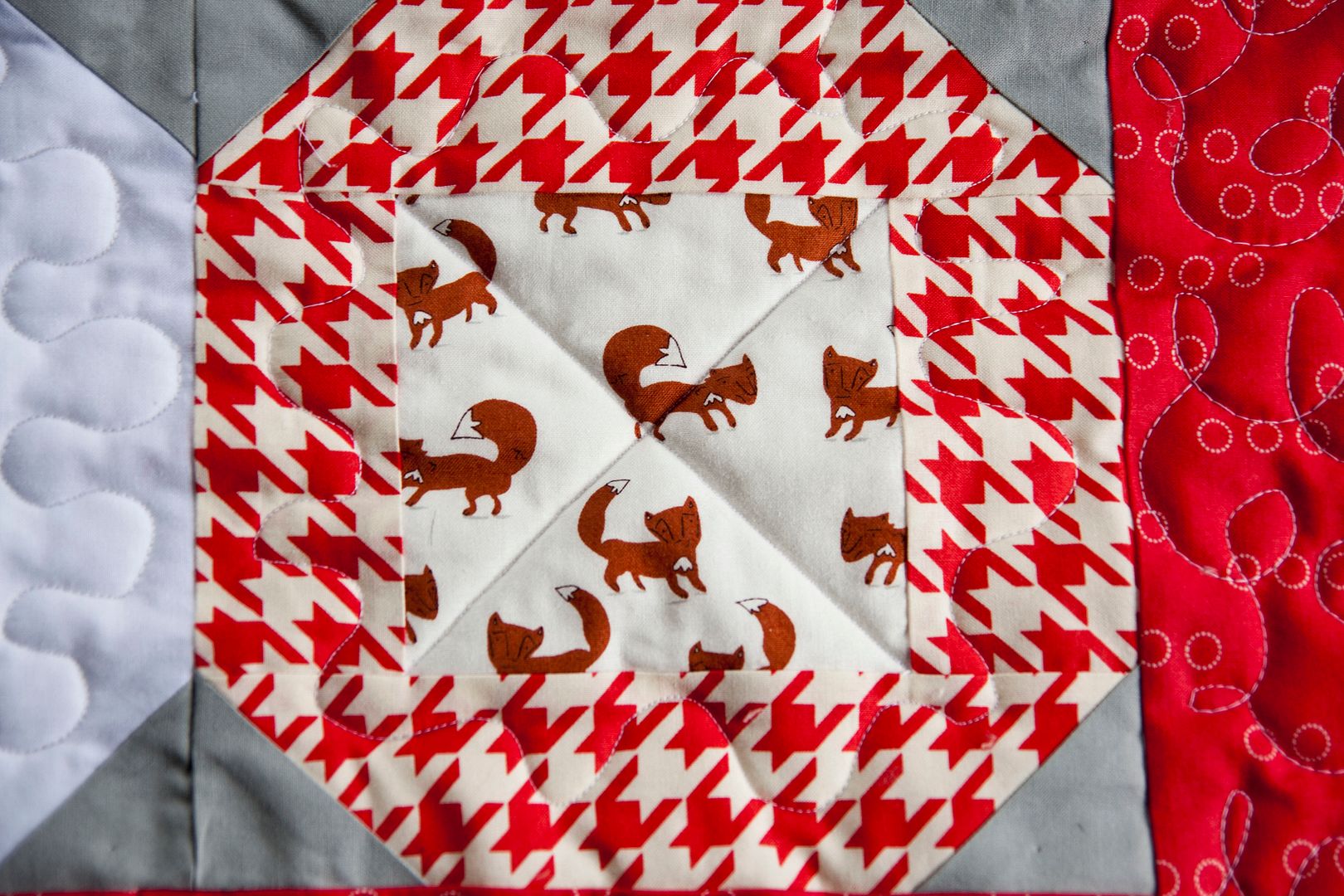 I love free motion quilting swirls, don't you? And let's not forget some super cuddly fleece on the back. It takes a bit getting used to quilting on a domestic machine with something this thick, but the result is well worth it in the end. (For free motion quilting tips on a domestic machine, check out my post here.)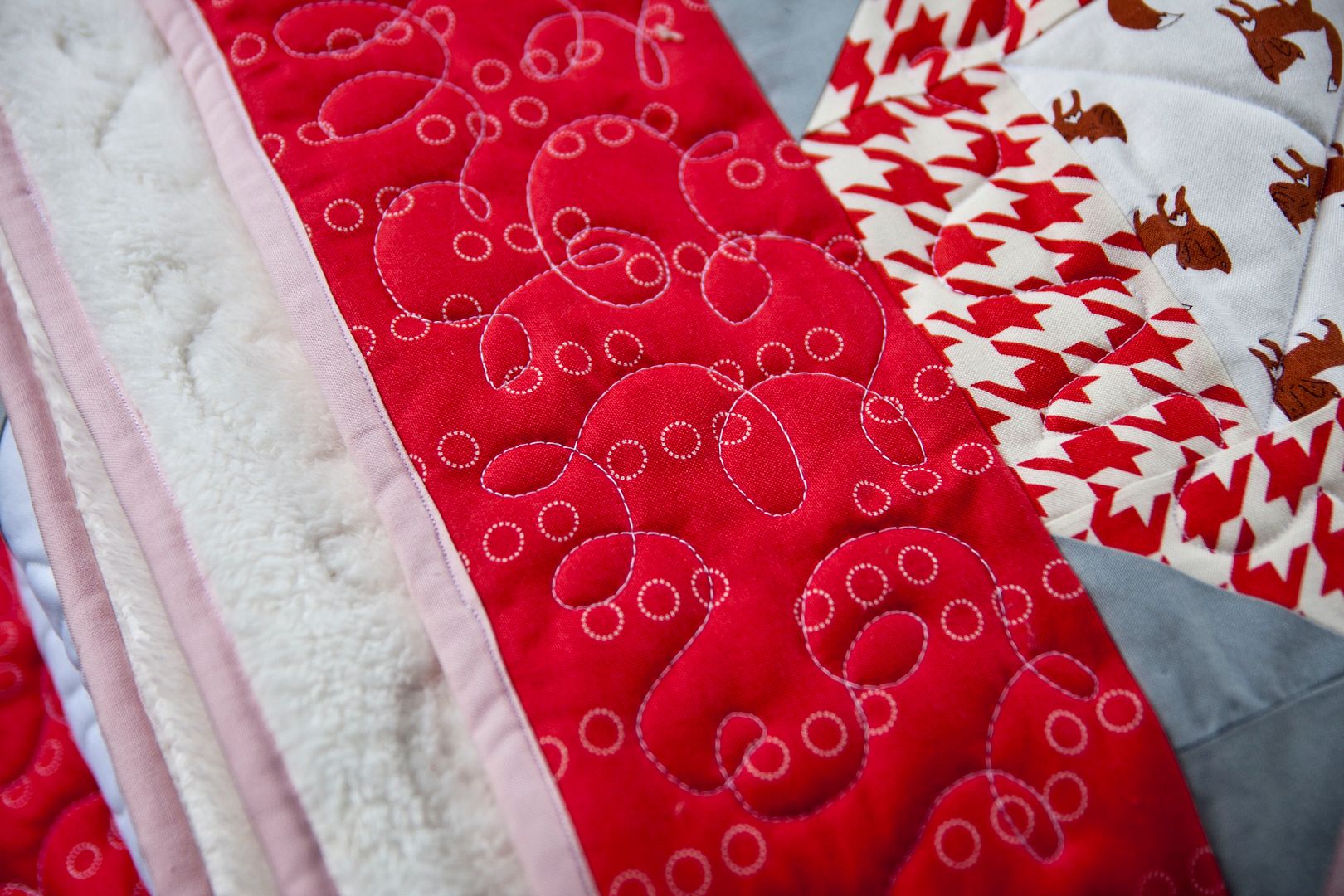 The Jumping Jacks jelly roll quilt pattern was originally made in Happy Go Lucky by Bonnie & Camille for Moda–you can see my original post about it here.
I'm sure you'll notice this is pretty much a complete reversal of that pattern. In this one, I used a charm pack to create a variety of center blocks with mainly neutral fabric framing them, and only a few "accent" frames. In the MBS version, I used a jelly roll to create a variety of frames around primarily neutral blocks–with a couple "accent" blocks thrown in the mix.
It's funny what things can change from rough draft to final, eh?
---
Like this post? Drop your email in the box below to get new post notifications via email.