Open Heart Fat Eighth Quilt
Hello, lovers! February is almost over (whoops) so this is a quick reminder that there are a few days to get the Open Heart quilt pattern for just $5 in my shop.
This remains one of my most popular patterns to date. The original quilt was made in my Olive's Flower Market collection from a few years back. It's now out of print (and nearly impossible to find) but you can achieve a similar look using my upcoming collection Bloomington (shipping to shops in April). Check out this mockup in Bloomington–what do you think?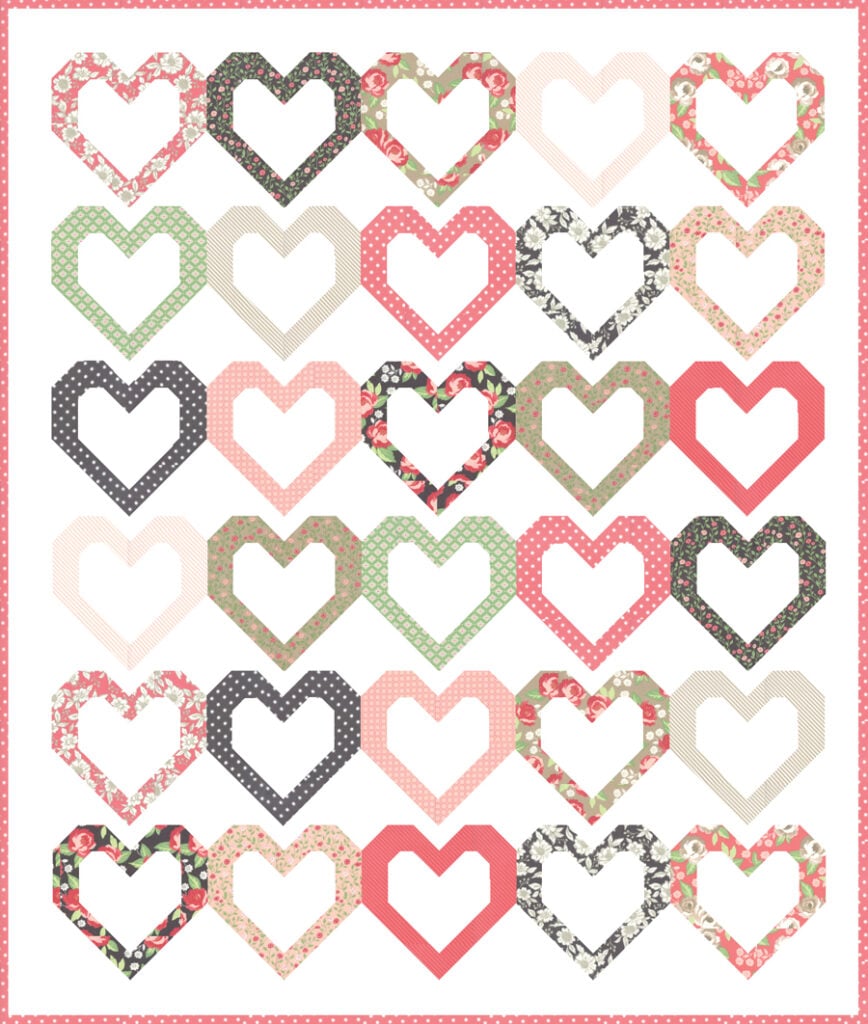 It can be made with fat eighths or fat quarters (sorry, not Jelly Roll friendly–I get asked this a lot). Here's another original made with Olive's Flower Market against a Moda Crossweave (black) background. Just a word about crossweave–I would recommend you buy extra yardage and prewash. It shrinks up a lot more than quilting cotton and will have a warped look if you don't. (Ask me how I know.)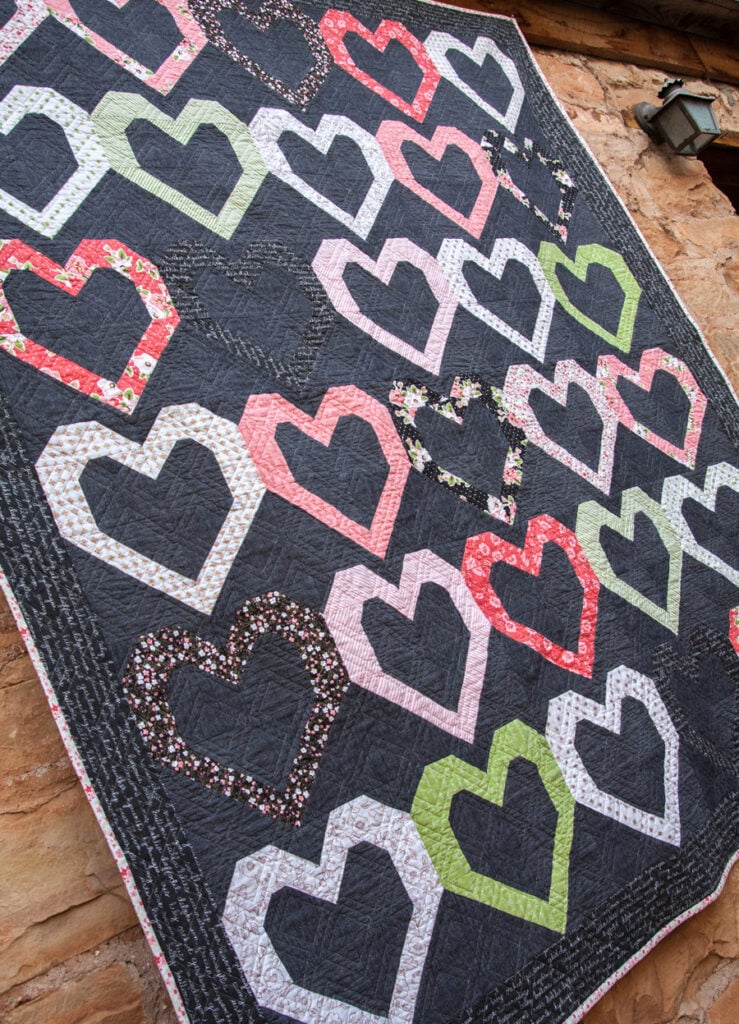 But that's not all! There is a second pattern on sale in February! You can also get the Mini Open Heart Pin Cushion on sale for $5 in February. It can be made with just 1 mini charm pack. (A mini charm pack will make 3 pin cushions!)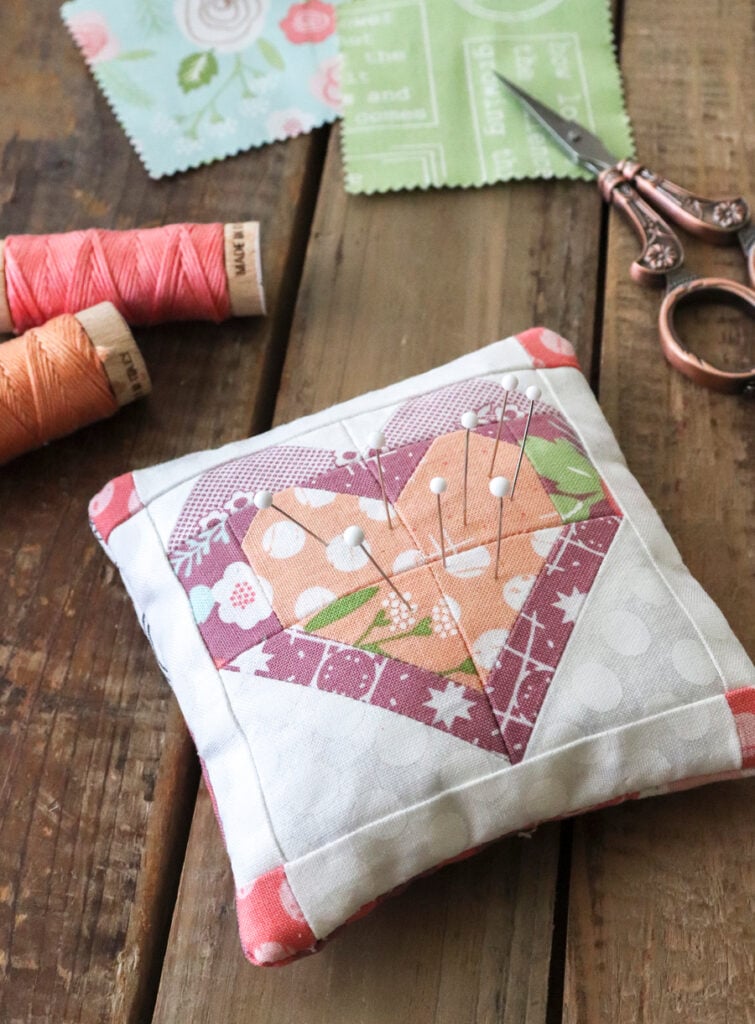 Stay tuned for March's $5 pattern of the month!
---
Like this post? Drop your email in the box below to get new post notifications via email.