Leaves of Change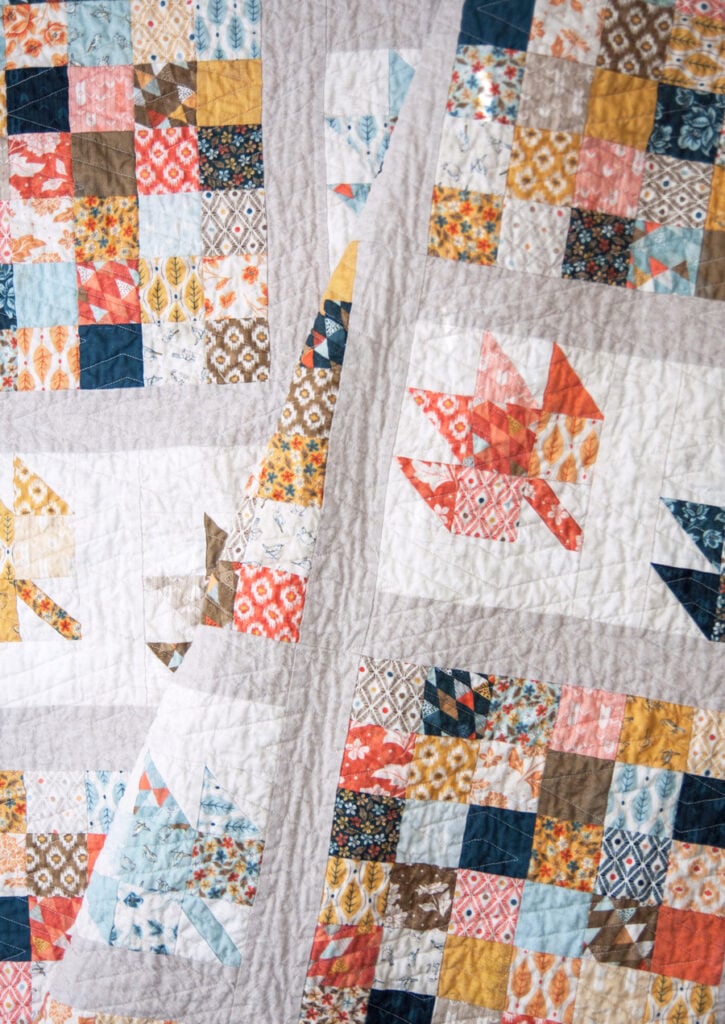 I adore the moment I get to bring 'the leaf quilt' out of hiding every September.
I didn't always like this quilt. It was something I started five years ago, in the middle of my marriage falling apart. I needed something to distract myself with and this was it. By the time things officially ended, I couldn't stand the sight of it. I thought about getting rid of it, but it ended up in a closet, happily forgotten.
I rediscovered it a couple of years ago, while unpacking boxes at my house. And guess what? It didn't hurt to see it. In fact, I found that I loved it again. Healing had come so gradually that I hadn't fully realized it until I saw it in the quilt. The visual of the changing autumn leaves remains a beautiful reminder of pain and new life.
It's taken forever, but after much prodding, I've written a pattern for it. It's called Leaves of Change and is now available in my shop (PDF only). It's made with a Jelly Roll (40 strips 2 1/2″ x WOF) of Persimmon fabric by BasicGrey for Moda Fabrics. (You could also substitute scraps.) Quilting by Abby Latimer.