Cottage Blossoms in September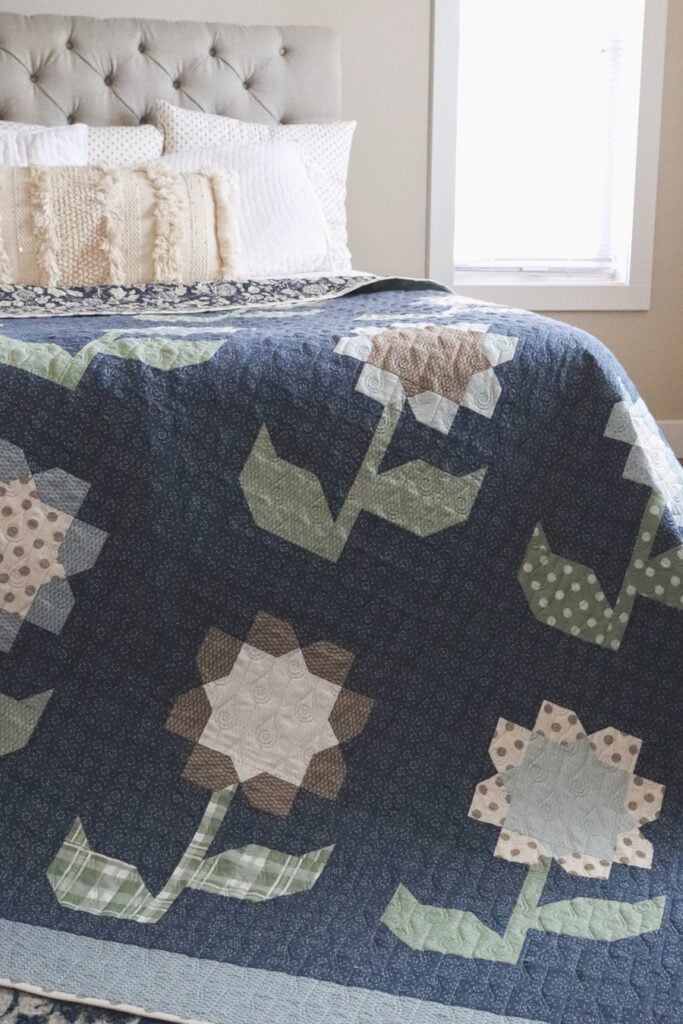 Time for a new $5 Pattern of the Month! Since autumn is on its way (and Harvest Road is shipping late next month), I think Cottage Blossoms makes the perfect fit.
Make it scrappy with a Layer Cake (42 squares 10″ x 10″), or choose 10 of your favorite fat quarters like I did. I am pretty smitten over the navy background but which do you like best? Navy or lighter? Both of the background prints come from the Harvest Road collection.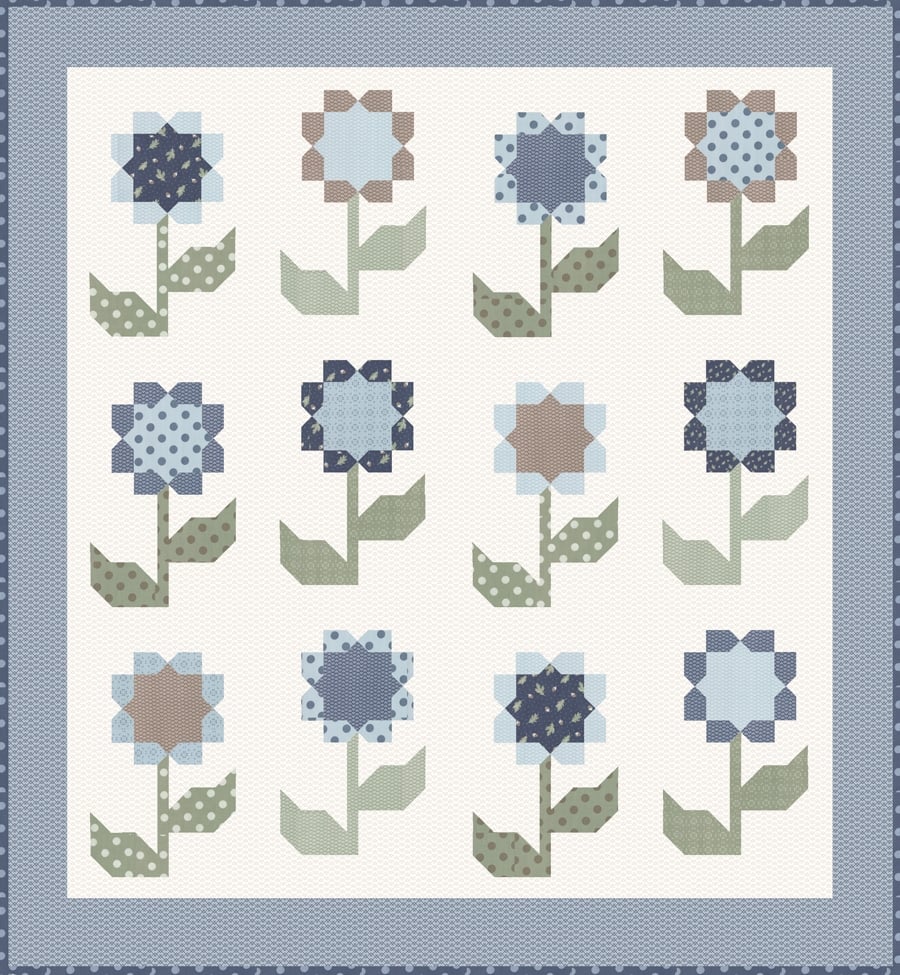 It's available in PDF or printed booklets.
Oh and if you'd like a chance to win a bunch of Jelly Rolls, head over to my facebook page here or instagram page here quick–winner will be chosen Wednesday morning 9//4/19. Happy Monday!