Homestead Layer Cake Quilt in Wildwood Fabric
Do you remember the Homestead quilt from back in April? (It was the $5 Pattern of the Month back then.) Well, if you were following me along on Instagram, I had decided to make a scrappy one using some of my fabric stash… here's how it turned out: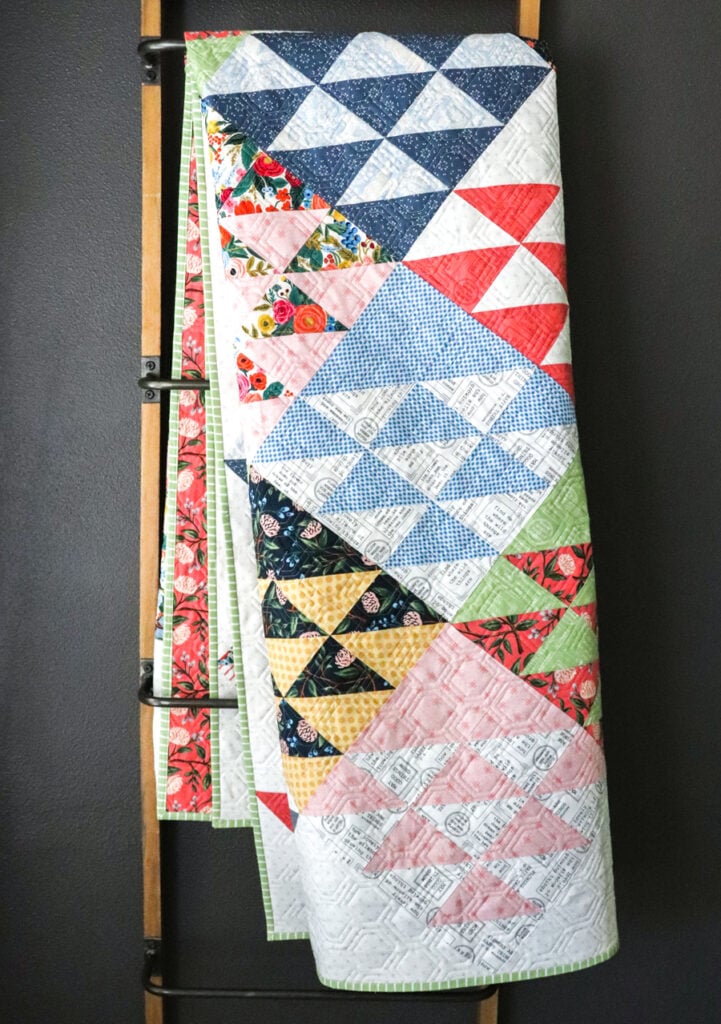 I've mixed my Lollipop Garden fabric with Wildwood by Rifle Paper Co. for Cotton + Steel. I think they play pretty well together!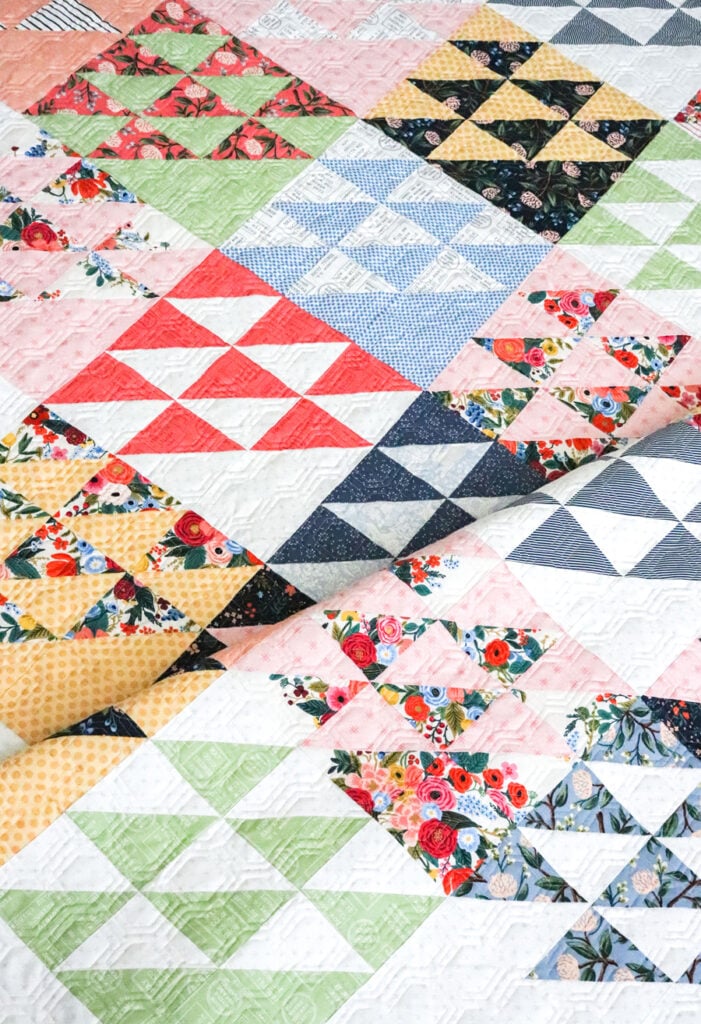 I had it quilted by Natalia Bonner with this lovely Diagonal Plaid Hexies pantograph. The texture is so good! Well done, Natalia! It's living in my studio for now–at least until October when some new stuff will inevitably take over. The pattern can be found in my shop here in PDF or printed options.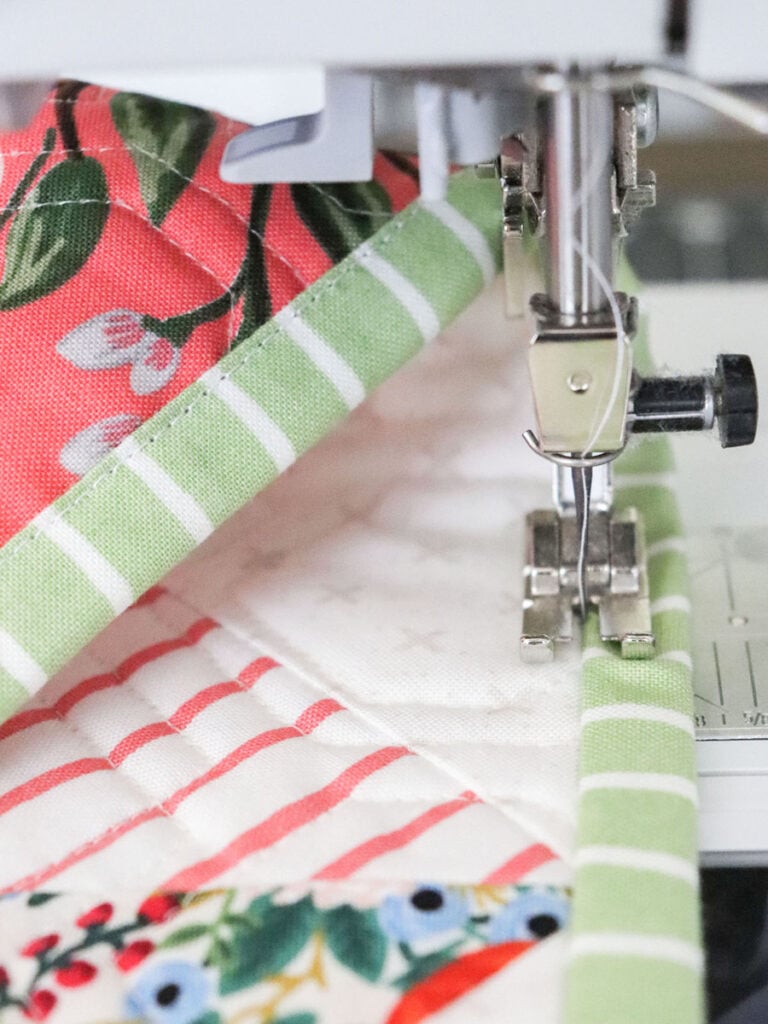 While I was binding this quilt, I decided to photograph my machine-binding process and share it in a tutorial found here. I hope you'll check it out!