Garden of Quilts @Thanksgiving Point
Just checking in to let you know I'll be teaching at the Garden of Quilts event at Thanksgiving Point (Ashton Gardens) in Lehi, UT September 12-14. I don't teach very often anymore, but I made an exception here for this beautiful venue. I grew up in the area and distinctly remember when it was built. Needless to say, it feels pretty special to be invited to be part of this event.
I have a couple different classes I'm offering–the first is the Dishes quilt. Come hang out with me and learn a bit about the basics of curved piecing. If you've been nervous to piece curves, you are going to love it! The original Friday class (Sep. 13th 1-4 pm) is sold out, so we've added a Saturday 9/14 class 9 am-12 pm. Reserve your spot in the Saturday morning class here. (Registration closes Sep. 1.) Dishes is made with a Layer Cake (precut 10" squares). The sample below is made with a Layer Cake of Hello Darling by Bonnie & Camille for Moda.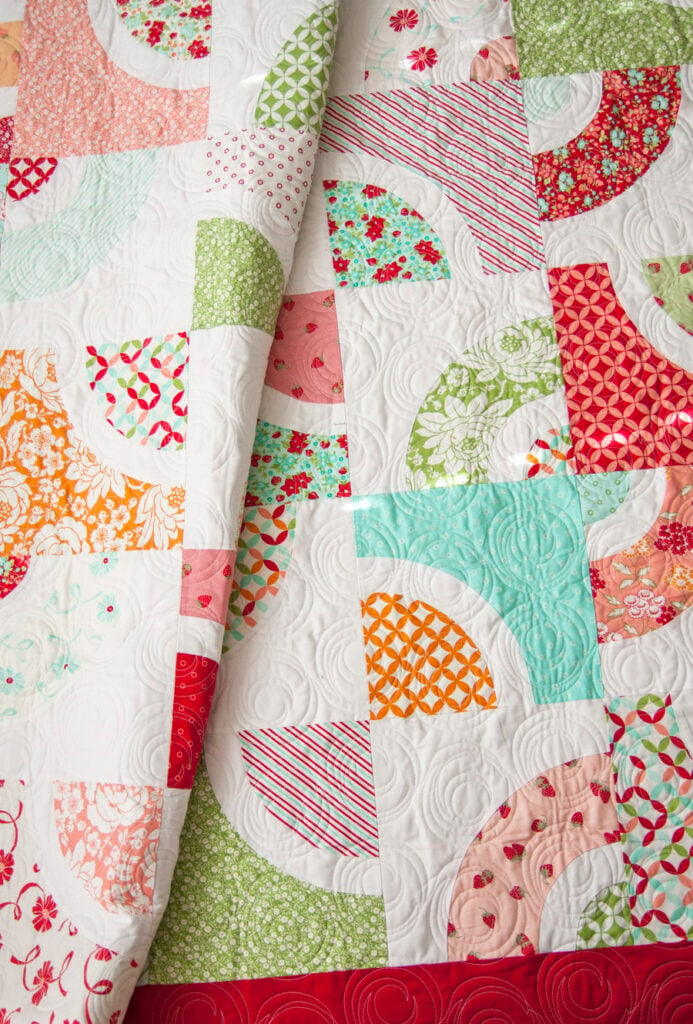 For this class, I highly recommend bringing the Creative Grids Circle Savvy Ruler. It is AWESOME and makes cutting curves a piece of cake. Your other option is to bring template plastic and prepare your own templates from the pattern.
The other class I'm offering is for the Mini Open Heart Pin Cushion. This class is all about itty bitty piecing and will be held Saturday afternoon Sep. 14th 1-4 pm, registration here. Just grab a Mini Charm Pack (aka precut bundles of 42 squares 2½" x 2½"); and come join in the fun. Each Mini Charm Pack will yield the pieces needed for 3 pin cushions (including a scrappy patchwork back). Sample below uses Lollipop Garden fabric by Lella Boutique for Moda Fabrics.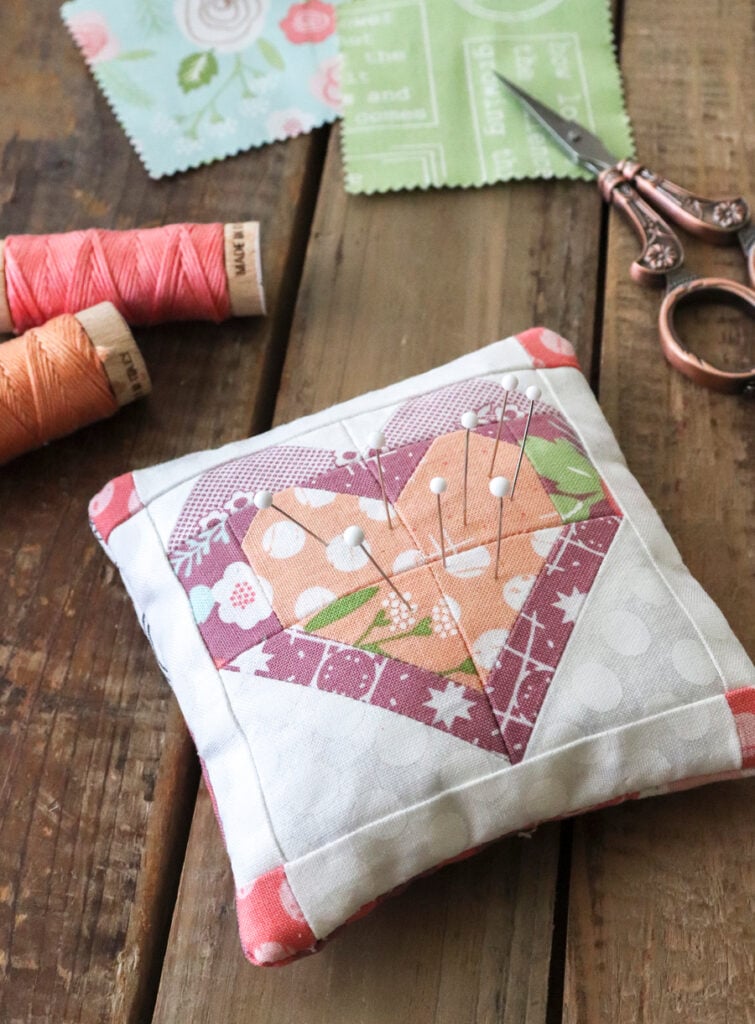 If you'd prefer to talk to someone at Thanksgiving Point about ticket availability and event info, call 801.768.2300. Hope to see you there. Don't forget registration closes Sep. 1!