Moda Blockheads 2: Block 5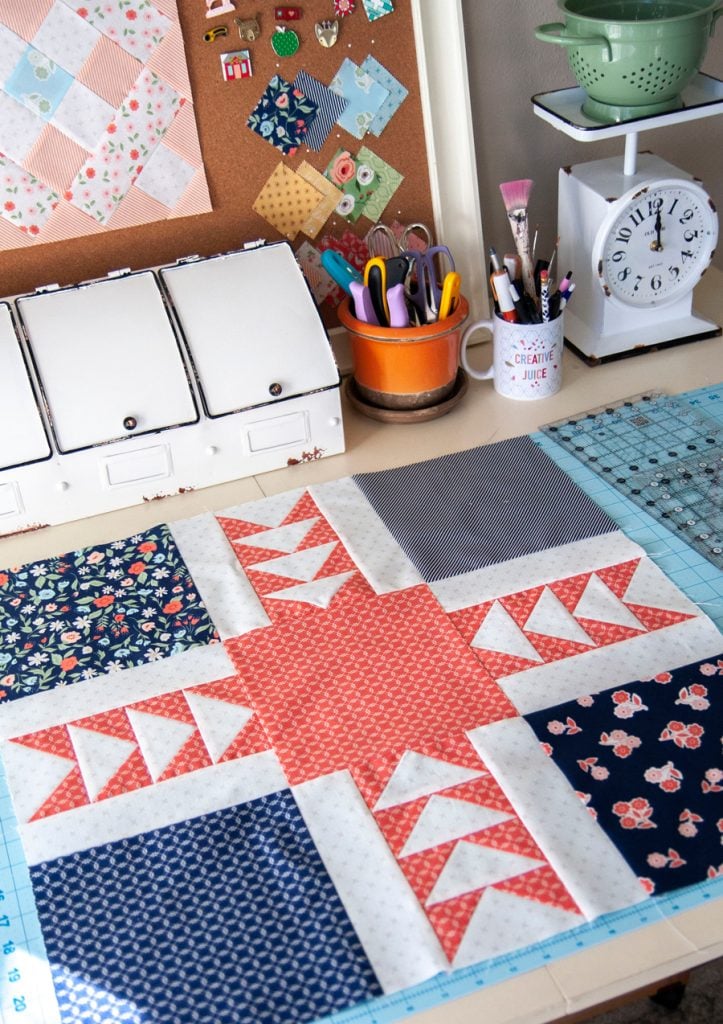 If you're new here, welcome! I'm Vanessa Goertzen, the designer behind Lella Boutique fabrics for Moda and newbie to the Moda Blockheads design team. I'm sharing Block no. 5 today and it's a big one (24" x 24" finished). Meet Block no. 5 "Impact."
This is what happens when flying geese crash. Boom!
You can see a couple different color placement options for mine, but of course there are many more. I can't wait to see how ya'll interpret this block. My fabric is Garden Variety–my newest collection shipping in October.
When I first designed this Impact block, I liked the idea of making more blocks and putting them into a full quilt. Which you could totally do as is. But I started playing around, making a few alterations the block, and eventually came up with the Bling quilt in Lollipop Garden fabrics. With fewer flying geese, the Bling block is slightly smaller (20" x 20" finished) and features an accent square in the center. The full quilt is 84 1/2" x 84 1/2" set on point and can be made using 26 fat eighths or 13 fat quarters. PDF pattern is available here.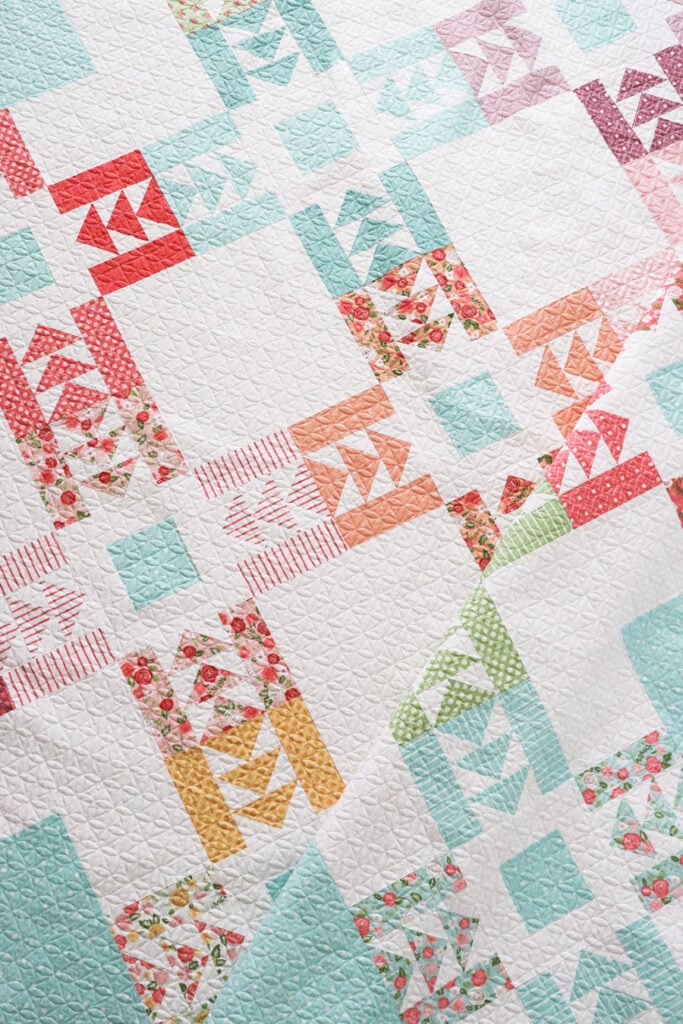 Thanks for stopping by–I hope you'll come say hi over on Instagram (@lellaboutique) where you can stay the most up-to-date on new fabric, patterns, giveaways, discounts, etc. Speaking of discounts–I'm offering 15% off in my shop for all you lovely new Blockheads using promo code BLOCKHEADS at checkout.
For Moda Blockhead Basic Instructions + a list of all released blocks, visit my original post here.