Intro to Moda Blockheads 2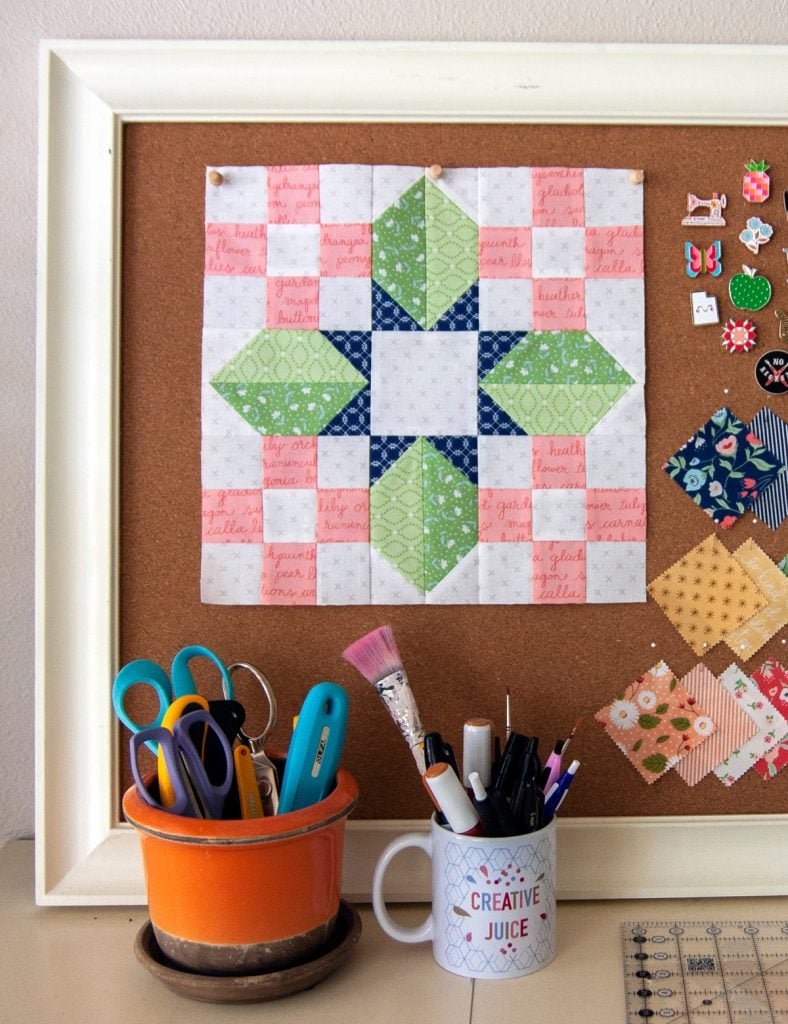 Yep, I'm a Blockhead… a Moda Blockhead. Don't know what I'm talking about? Here's a quick rundown of what you need to know:
Intro to Moda Blockheads 2 Free Block of the Week
Moda Blockheads is a free block-of-the-week program hosted by Moda and some of its designers. Last year was Round 1, hosted by the 6 original "Blockheads" (Lynne, Betsy, Jo, Jan, Lisa, and Carrie). Round 2 begins today with an expanded Moda designer pool of 13… I'm thrilled to be one of the newbies!
Sew along with us, and eventually you'll have a pretty special sampler quilt. It's a surprise layout, though of course, you can set your blocks any way you'd like.
Follow the Moda Blockhead Facebook page or subscribe to the Moda blog to get the weekly instructions as they are released.. I will also be posting when I can, but refer to this post for basic instructions and links to all blocks as they are released (scroll to the bottom of this post).
I'm using a happy little rainbow for my Moda Blockheads 2 quilt–scraps of several of my past and current collections: Garden Variety, Nest, Farmer's Daughter, Sugar Pie, Olive's Flower Market, and Little Miss Sunshine too. It's going to be terrific. If you're buying fabric for this project, I'd start out with a fat quarter bundle, 5 yards of a background, and go from there. Because there are so many blocks, so many liberties you can take, it's hard to give an exact amount, but that's a good starting place.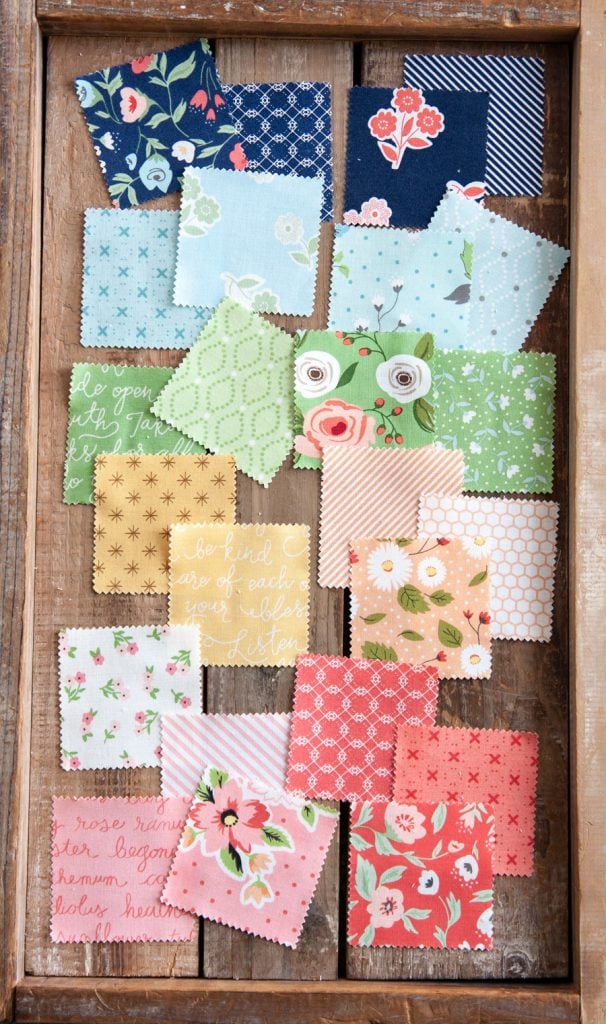 To get started, Block #1 is Stellar Star by Lynne… (go to Lynne's blog here for instructions). I've departed from suggested placement (which is half the fun).
Thanks for stopping by! Here is a complete archive of all Moda Blockheads 2 blocks, the basic instructions, and quilt-top assembly: