Moda Blockheads 2: Block 6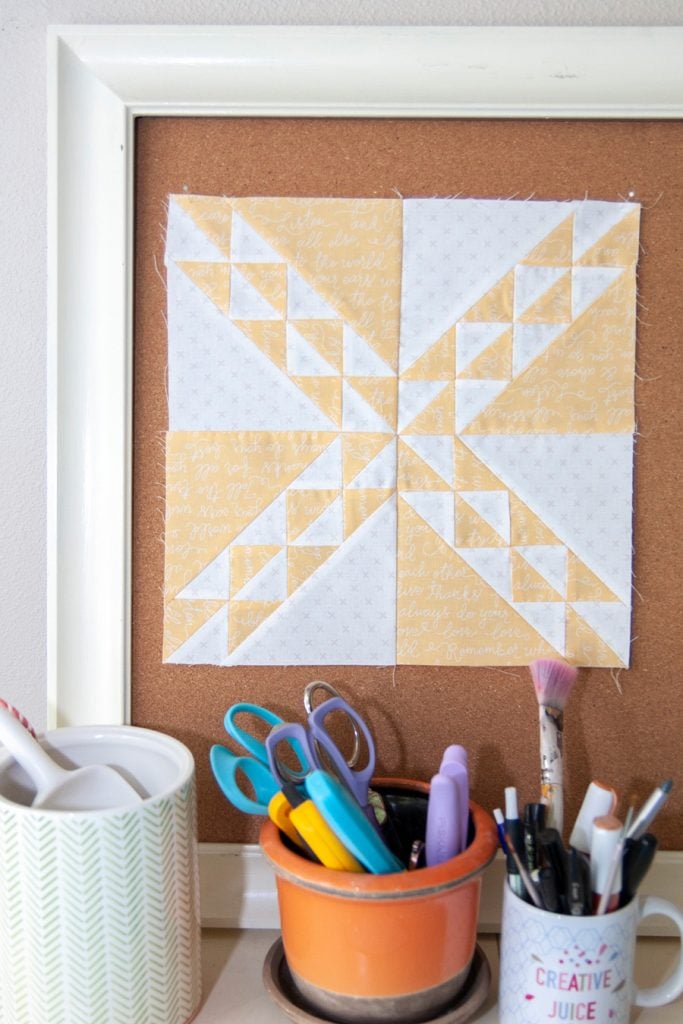 Today's block (no. 6) is "Path Thru the Woods" by Betsy Chutchian. Get the instructions on her blog here.
I went super simple with mine, fabric is the text print from Farmer's Daughter with a Nest background. I'm wanting mine to read near-solid without actually being such. Because I'm using so many colors, I want it to feel as clean in contrast as possible. Just my preference.
If you're just getting started, check out my original post here for Basic Instructions and an archive of blocks released thus far.