Mantle Candy: a Christmas Stocking Tutorial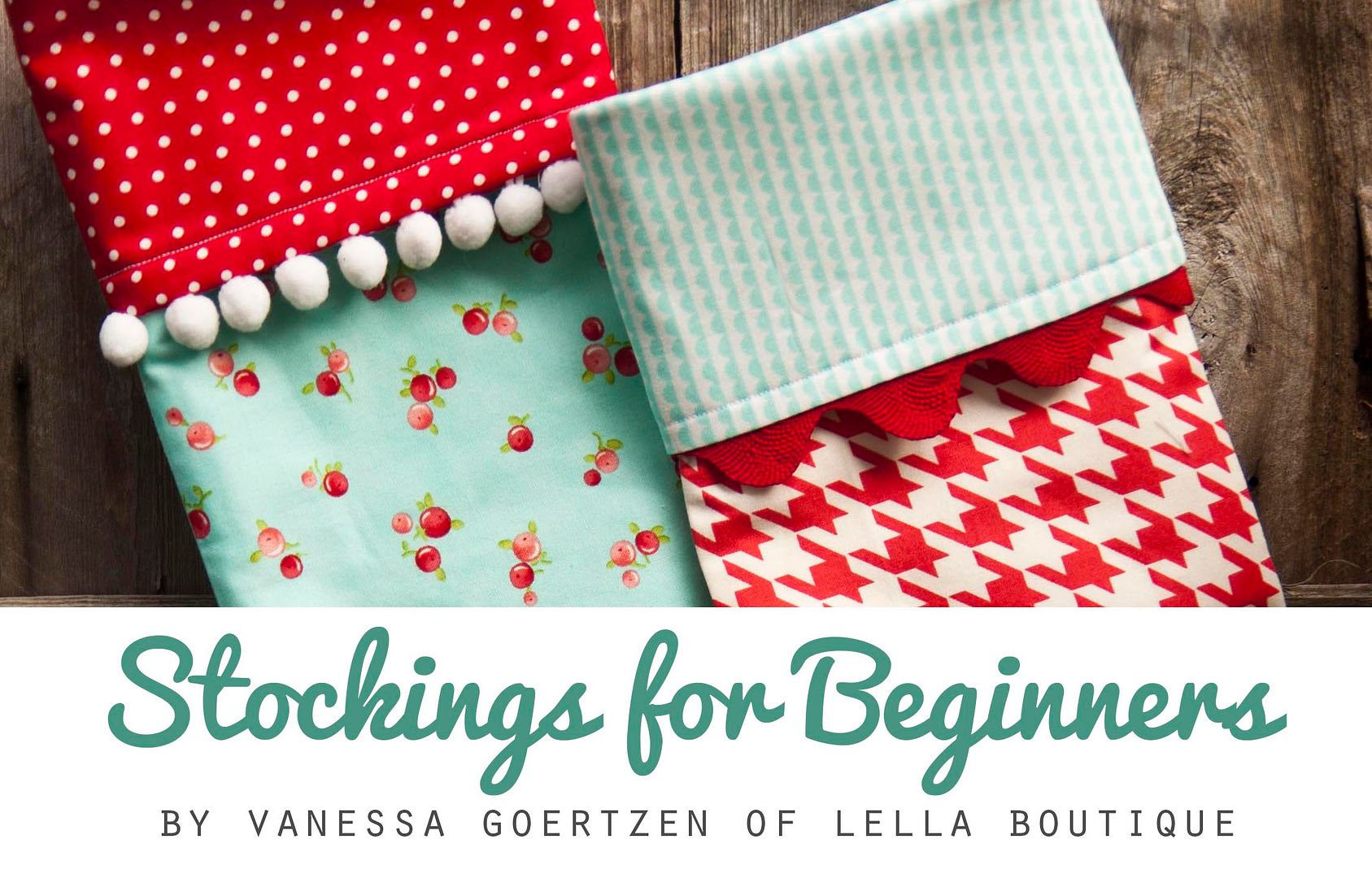 I absolutely adore handmade holiday projects. If it weren't so impractical (and there were more hours in the day), I'd make new stockings every year. It's THAT fun. There is just something so special about making stockings for the people you love–of course, I love deliberating over the fabric and trim choices to fit each personality!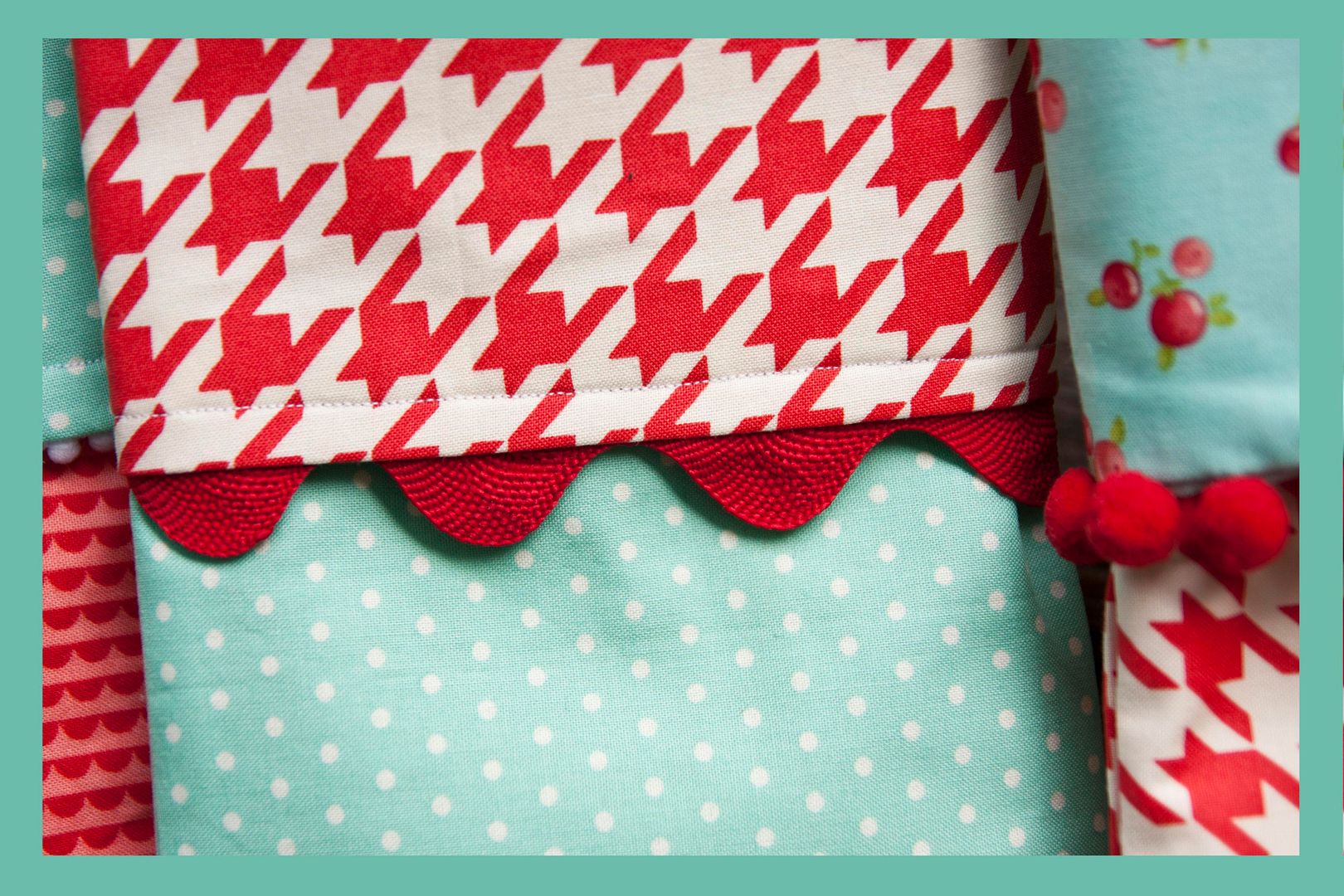 I truly believe that they are simple enough for anyone to make so I wanted to share a few tips on basic assembly. Let's get started!
The first step is to pick out a stocking pattern you want to use. I'll be demonstrating with my old Twinkle Toes pattern (no longer in print) but I recommend my By the Chimney with Care pattern for a basic pattern stocking pattern.
No matter what Christmas stocking pattern you decide to use, there are three basic components you will need to assemble a stocking:
the stocking hanger
the stocking exterior
the stocking lining (lining should be inside-out with an 4-5″ gap in the side)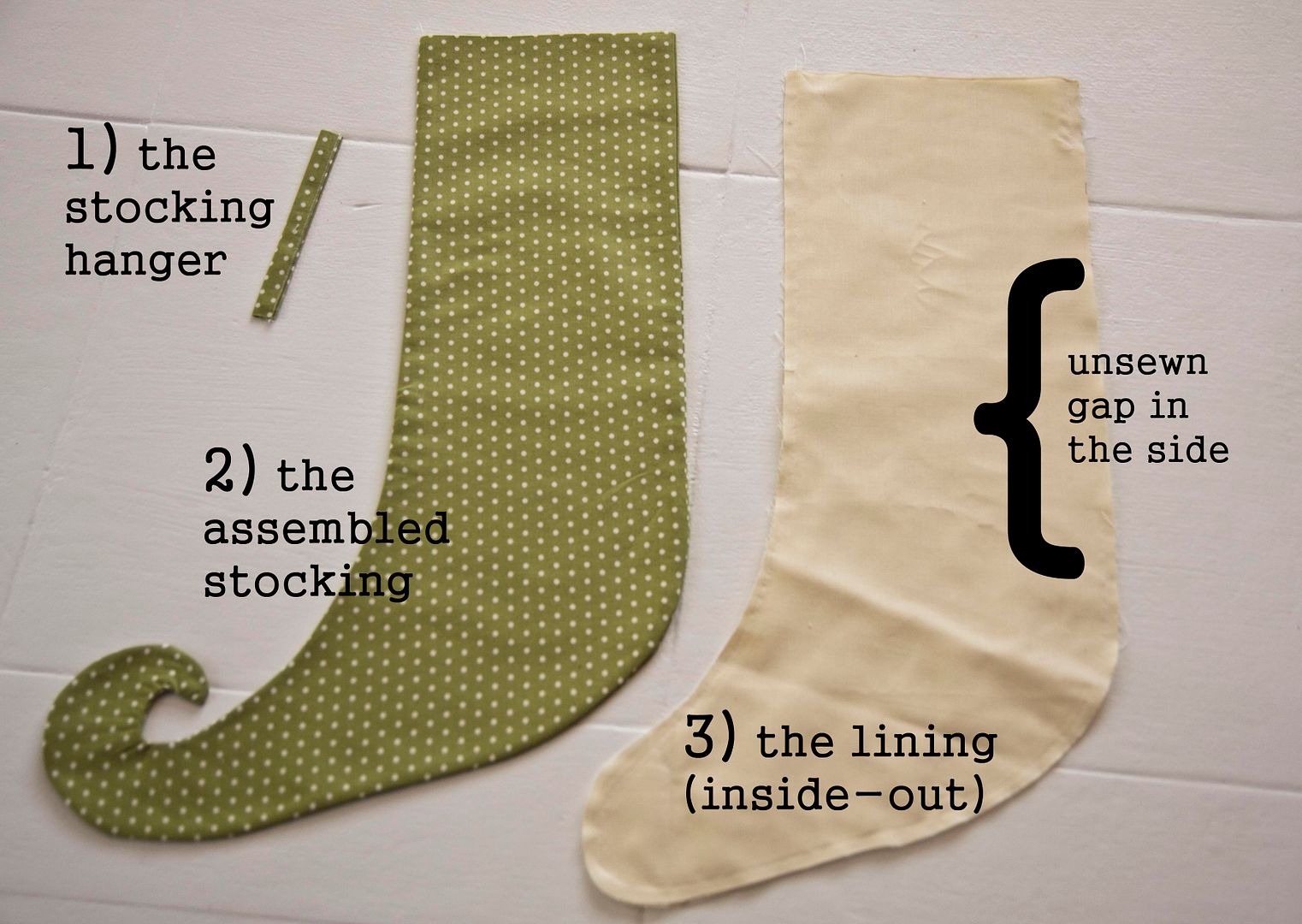 You may or may not have a stocking cuff as well. (If you want to get real fancy, you could also add a stocking cuff with my free Stocking Cuff tutorial here.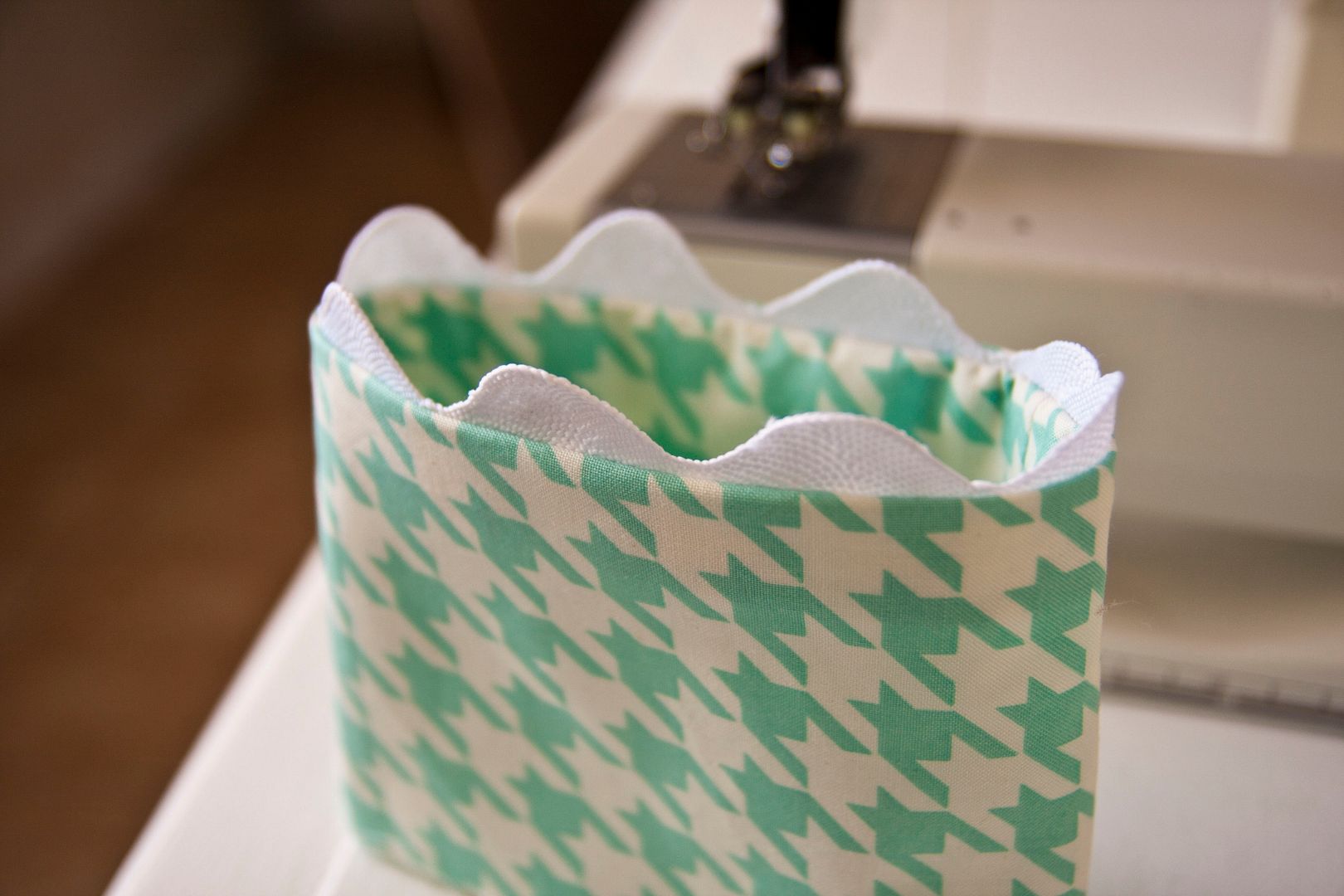 Once you've gathered all your components, it's time to sew them all together.
First, you'll need the [optional] embellished stocking cuff. Slip the cuff over the stocking exterior, matching up the side-seams and aligning the raw edges at the top.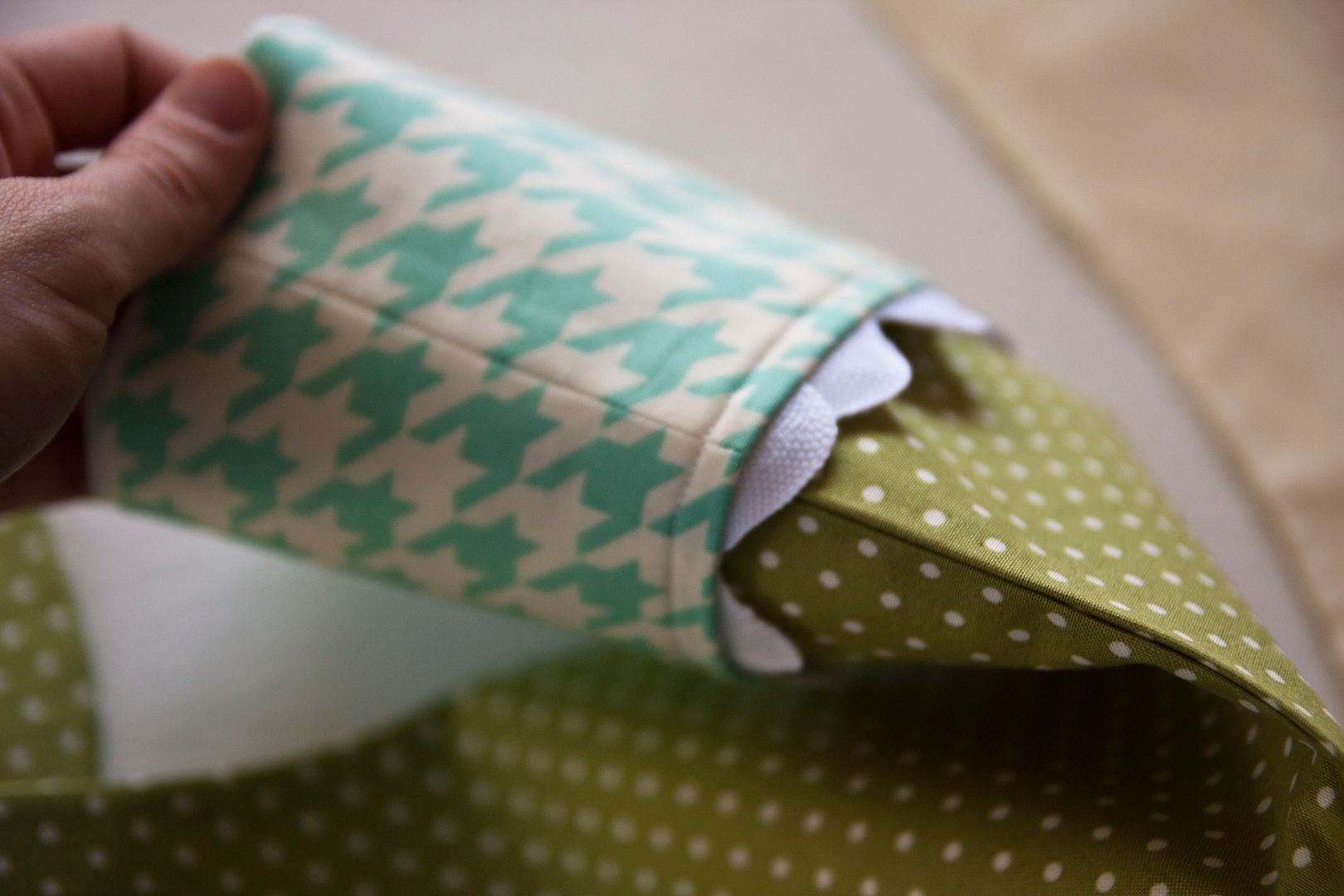 Next, pinch the stocking hanger in half. Pin the hanger in place, centered over the side seams of the cuff/stocking, raw edges aligned at the top.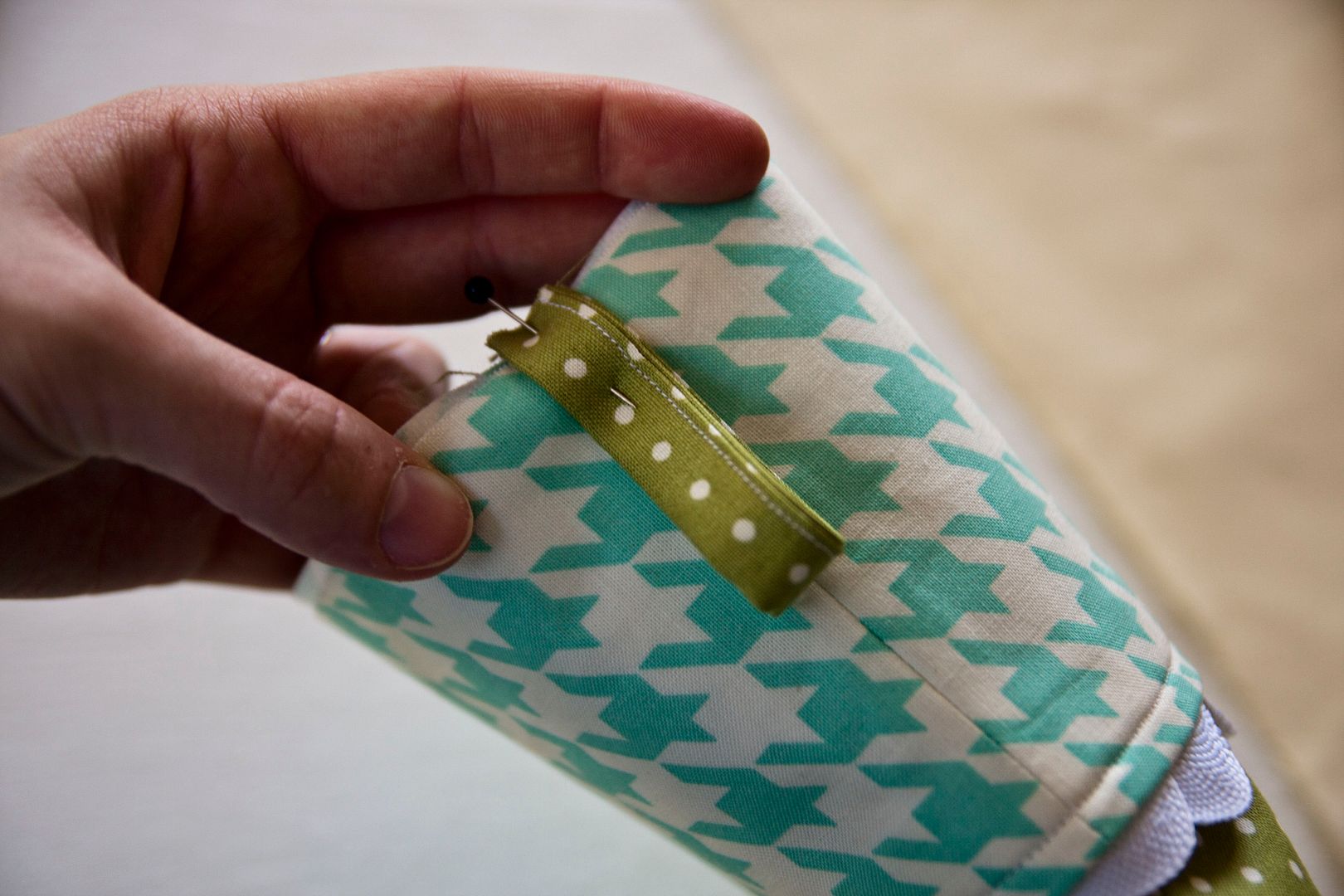 Slip all of that inside of the stocking lining (right sides together), aligning the side seams and raw edges at the top once again. Pin to hold the layers in place, pinning along the raw edges of the stocking top (do not pin the stocking shut). See why we've left a gap in the side of the lining? It's how we're going to turn this right-side out in a minute.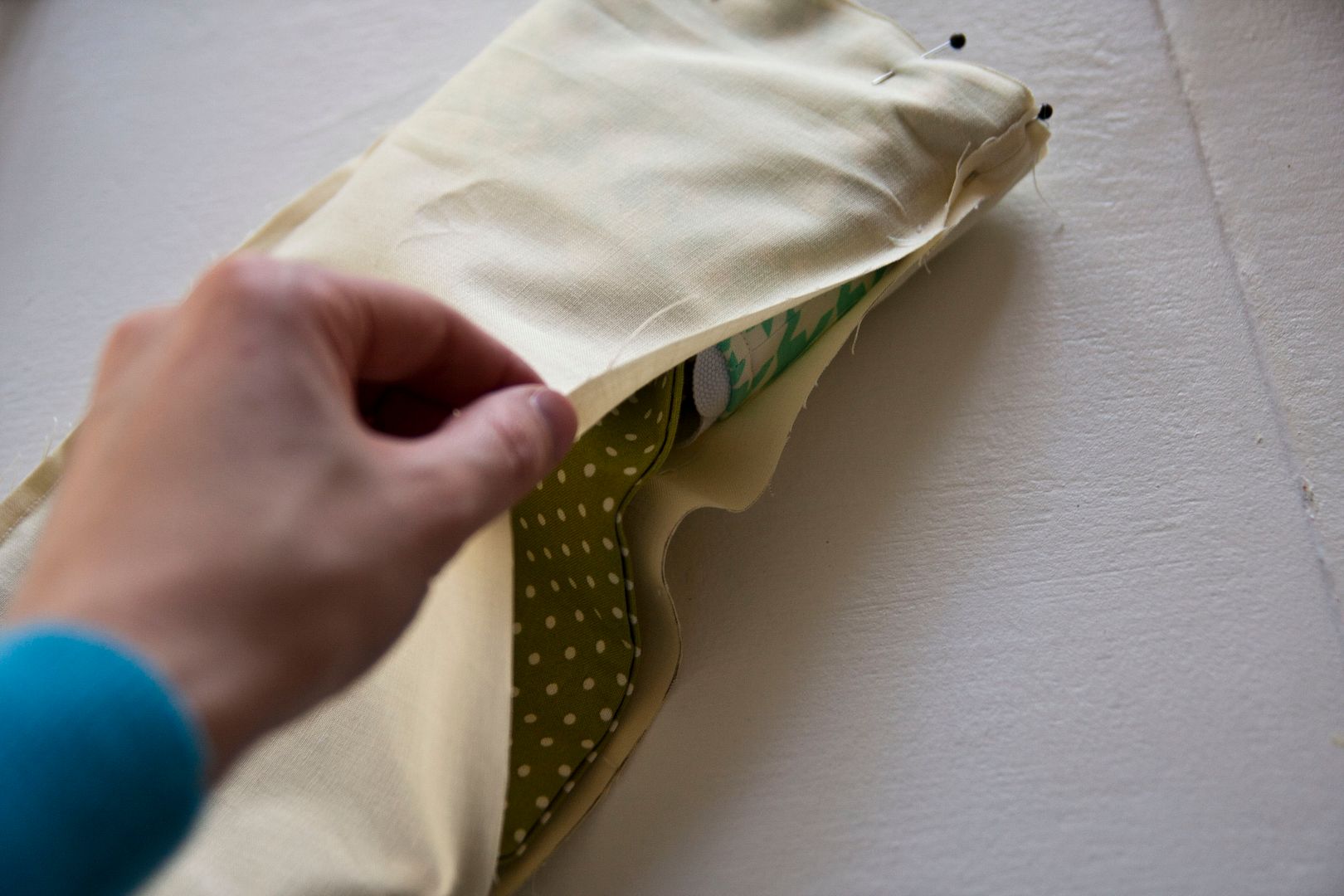 Sew around the stocking opening using 3/8″ seam allowance.
Now here comes the magic! Bring everything right-side out through the gap in the side of the lining!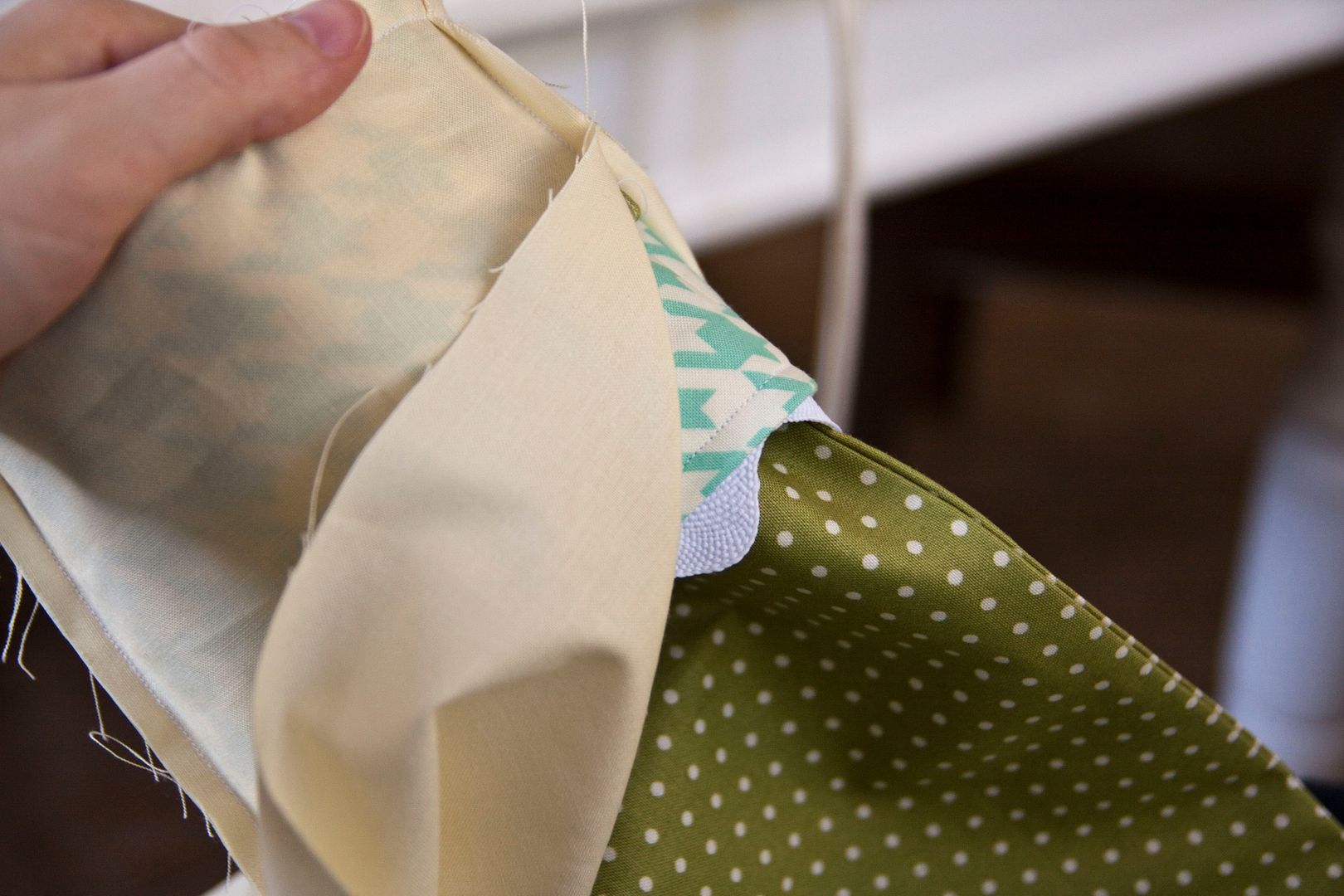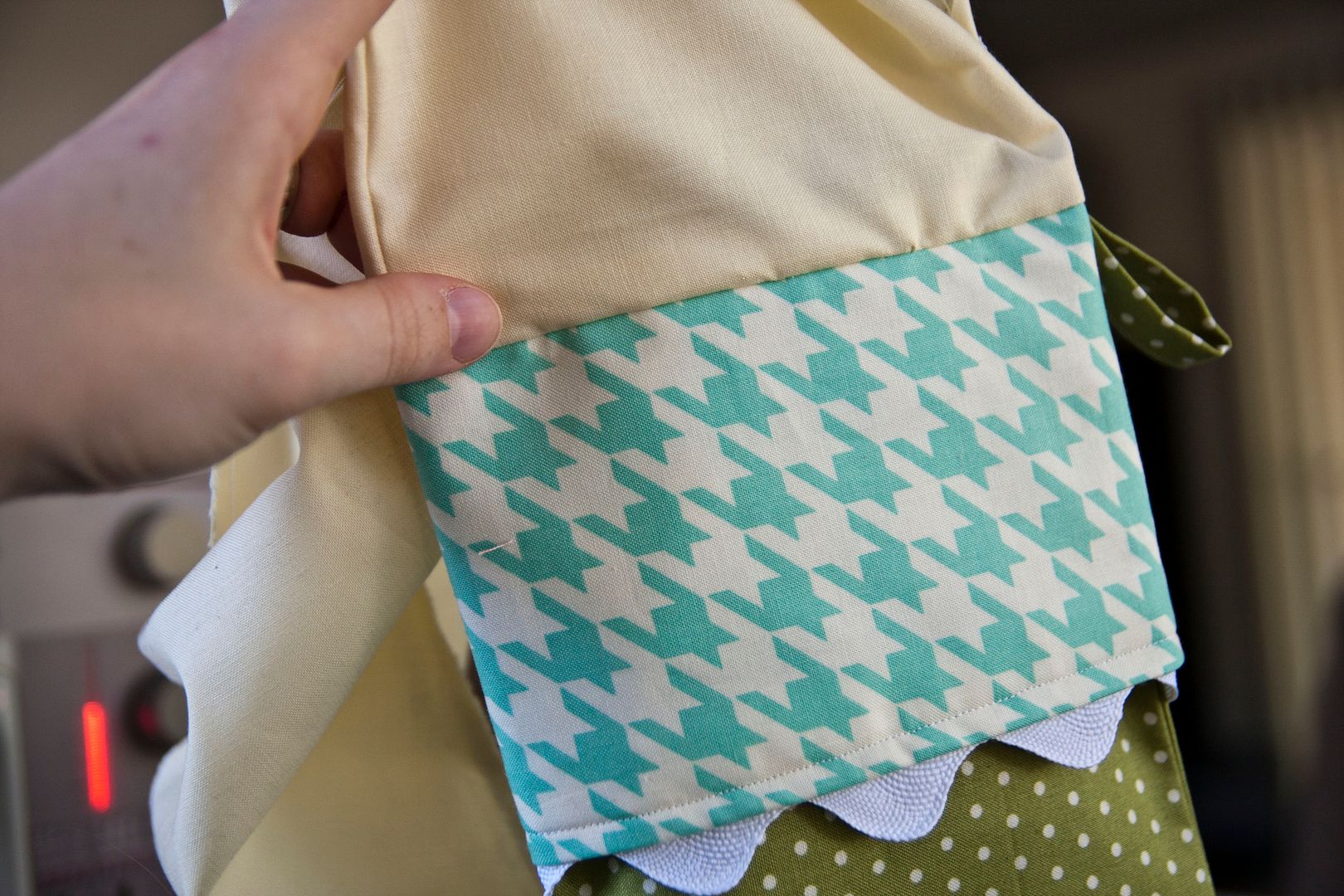 Fold the raw edges of the lining fabric in about 3/8″ and pin shut. Stitch the opening closed using a needle and thread. (I recommend a ladder stitch.)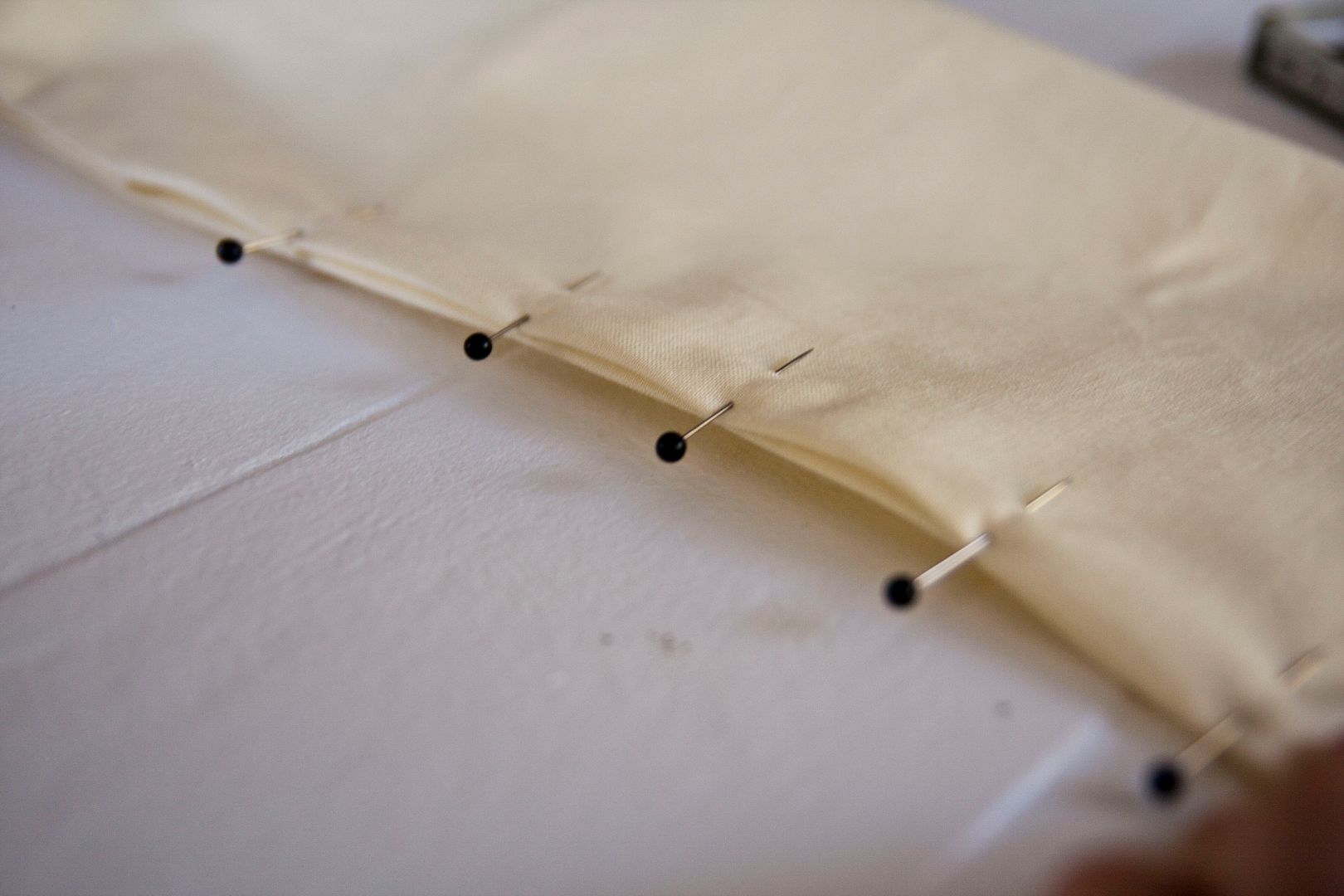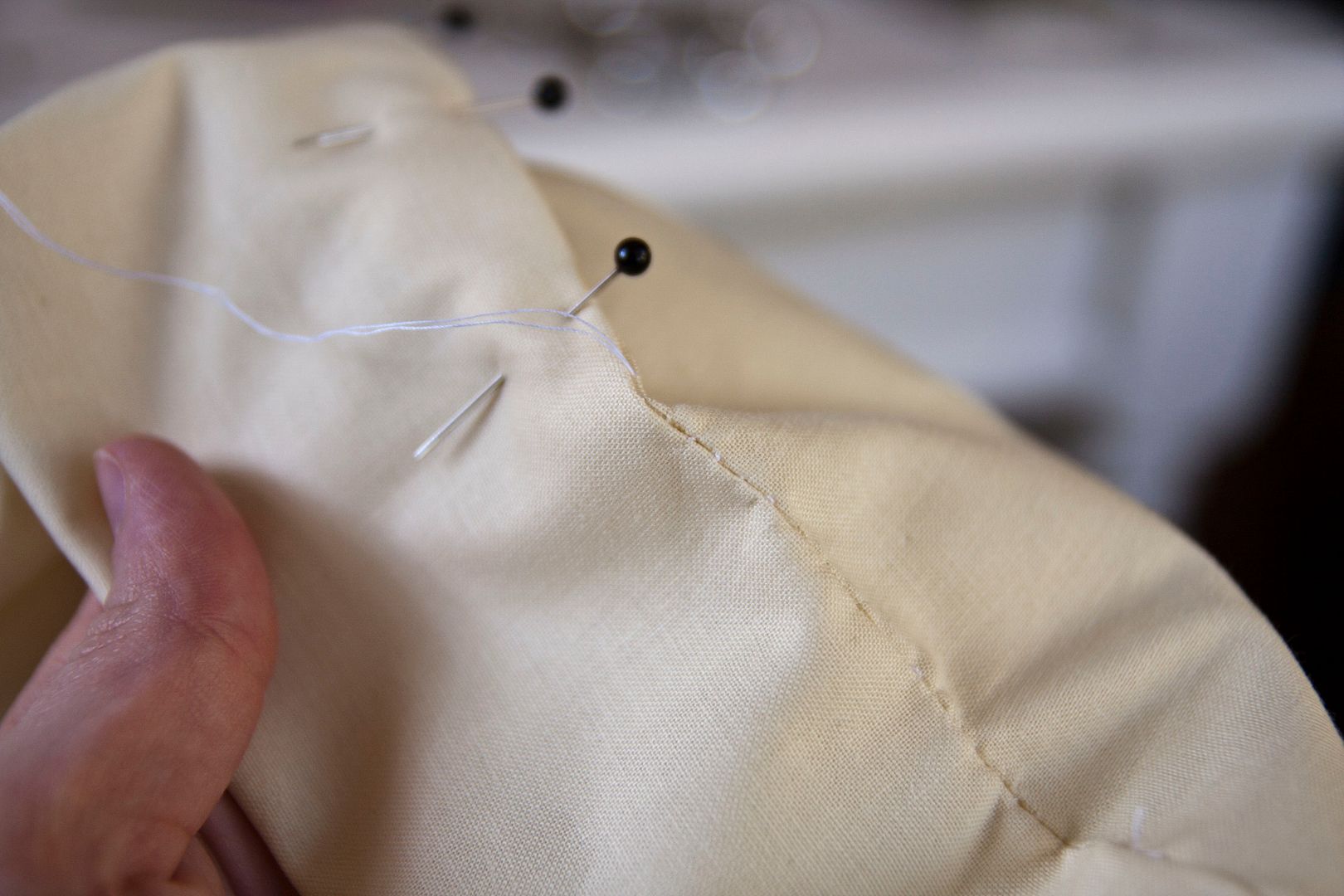 Tuck the lining into the stocking and you're all set! They're ready to be hung on the mantle and stuffed with goodies.