Niner quilt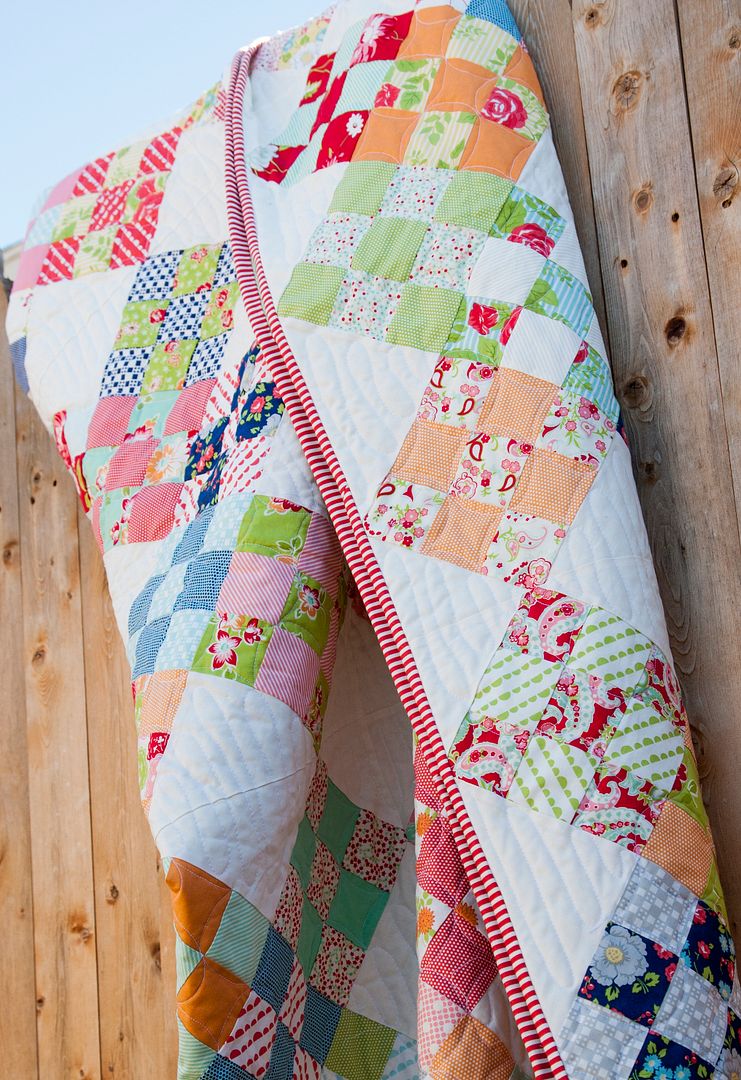 When I was a little girl, I loved to sew but disliked following patterns. Instead, I made up my own, and even if I did use a pattern, I always made many changes.
For once in my life, I followed someone else's pattern AND tried my best to make it look as close to the original as possible. Do you recognize this beauty? It's Camille Roskelley's "Niner" jelly roll quilt pattern mixing her Scrumptious and Happy-Go-Lucky fabric collections mixed together. I just couldn't fight perfection.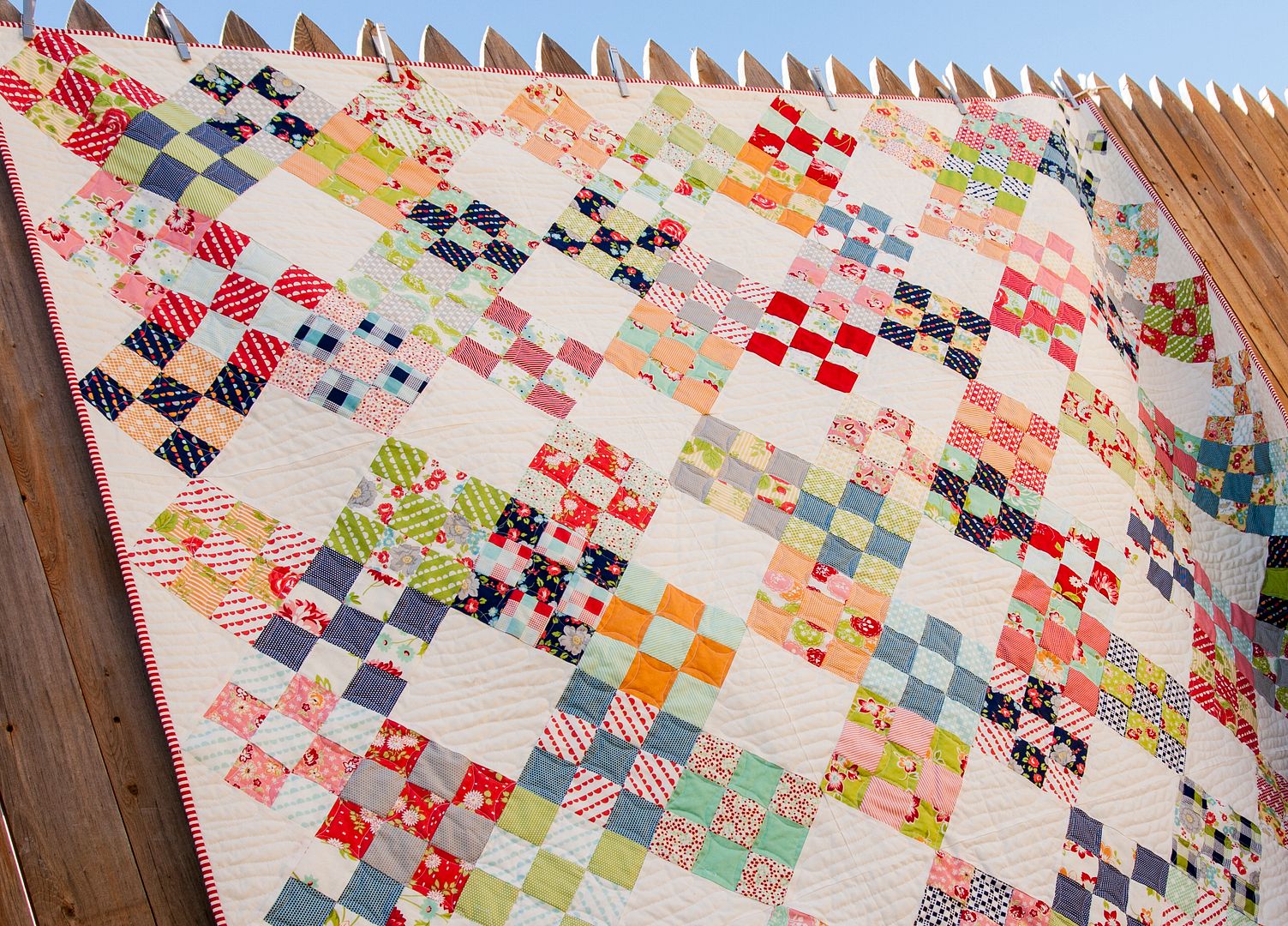 Okay so it would be pretty much impossible for me to duplicate hers but I'd like to think I came close! I even tried to mimic Angela Walters' quilting (a funny joke) in some parts.
I did deviate on the binding–wasn't actually sure what Camille used but I was very set on using a stripe-y binding against a solid mint back fabric.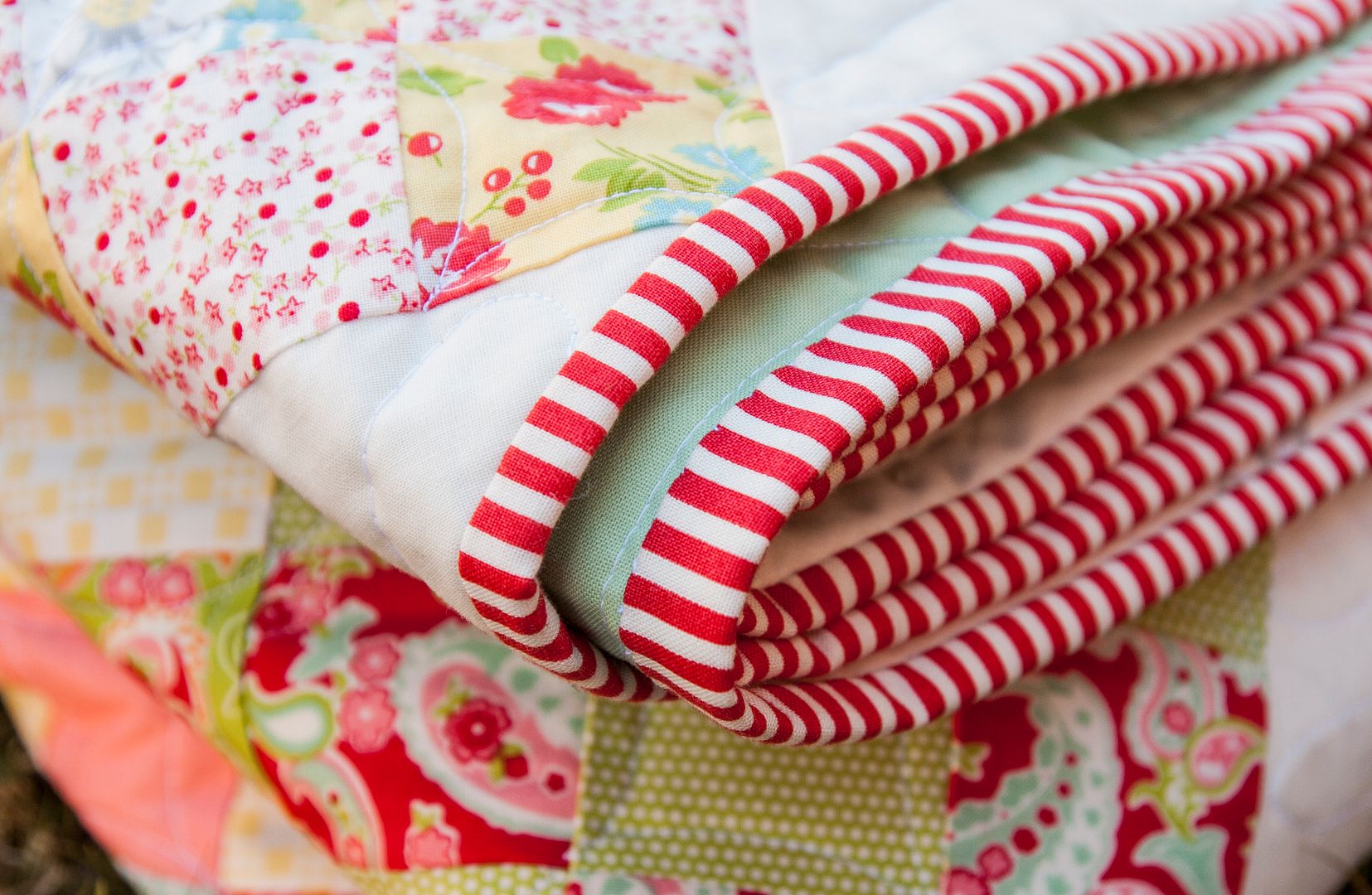 Happy to finally enjoy it!