Baby Quilt for A New Niece
Now that we're through with all the craziness of quilt market, family in town, graduation, etc. I have been trying to catch up on some baby quilts. I really had to get my buns in gear for this one–my sister-in-law is scheduled for a c-section on Wednesday!
I used this cute Juggle quilt pattern from Thimble Blossoms. (I made the "large" size per the pattern but omitted the border.) It is a great pattern. This cute girly fabric is Ruby (sadly out of print now) by Bonnie & Camille for Moda Fabrics. It was made with a precut called "Honeycombs" (precut hexagons) but they are hard to find now. Luckily, there is a hexagon template included so you can cut your own–a Layer Cake (precut 10″ squares) or fat eighths would be more than enough.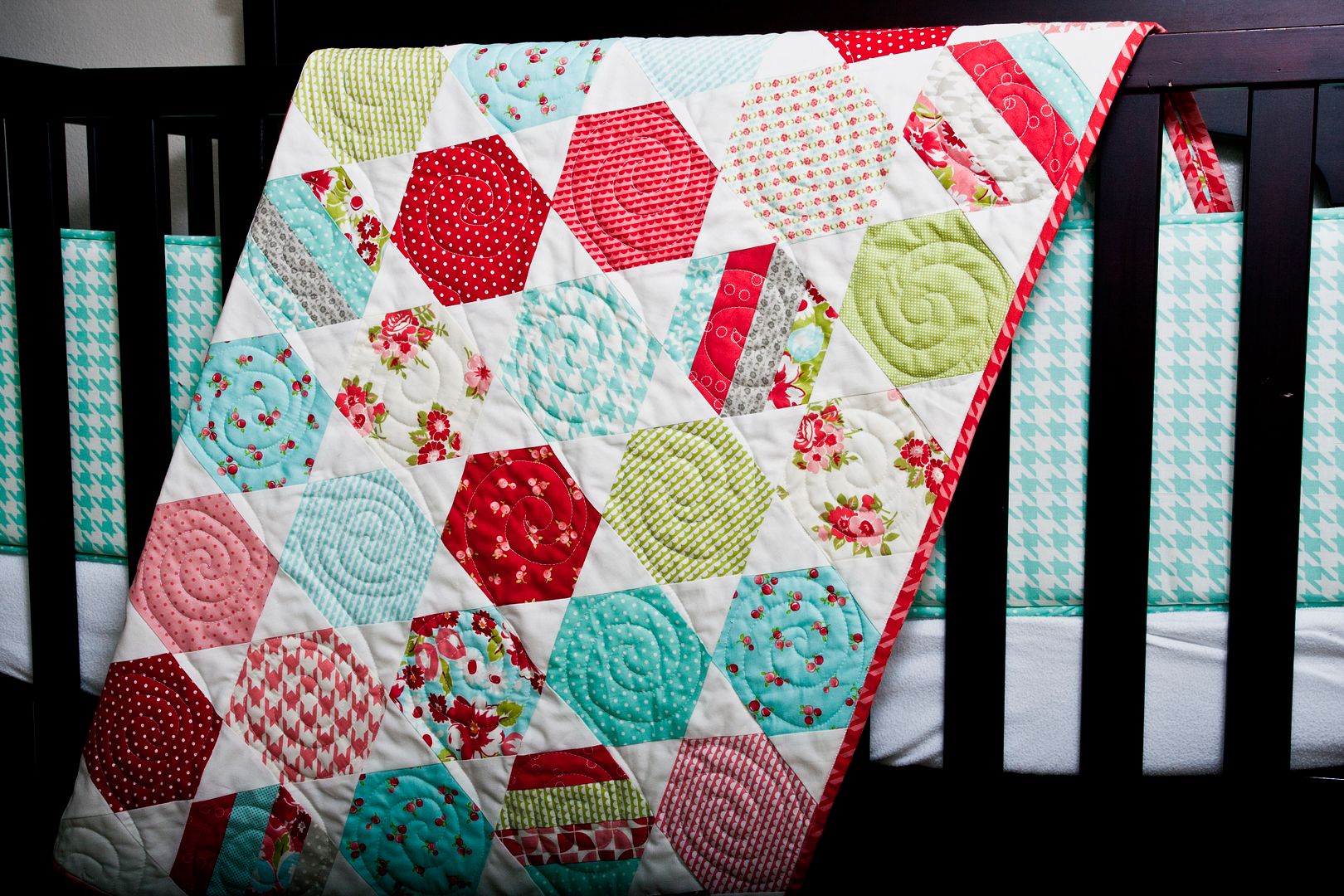 Backing fabric is one of the coordinating Ruby flannels. Binding is a houndstooth print from Bonnie & Camille's Vintage Modern collection.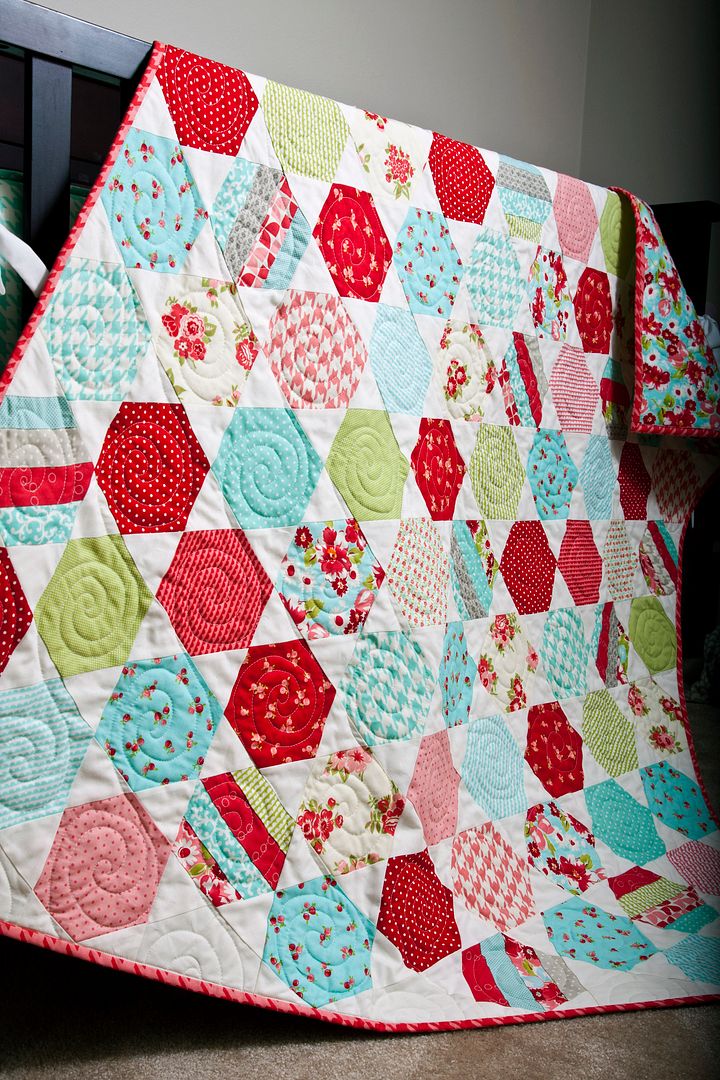 I quilted this on my domestic machine (Bernina 550 QE) by making large freemotion swirls in each hexagon shape.
This was a hard one to say goodbye to! Maybe I need to make another!