Raggedy Flaggedy Flag Pillow
I'm sporting a reeeeeally cheesy grin right now.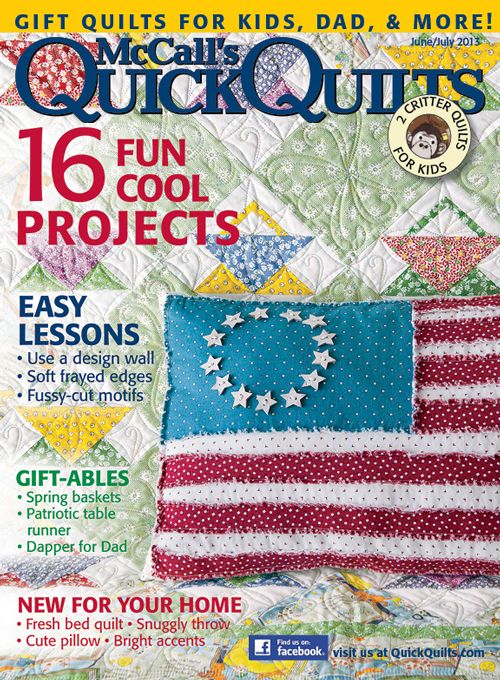 That's my "Raggedy Flaggedy" flag pillow on the cover of McCall's Quick Quilts! I thought I'd share a little peek. It's an easy project to whip up in an afternoon.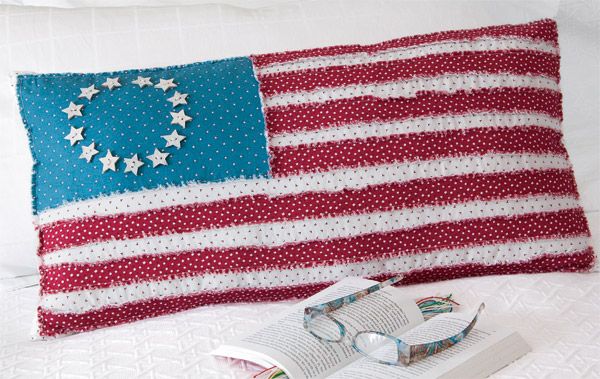 The pattern can be found in McCall's Quick Quilts (June/July 2013) issue. It should be on your local newsstand any day now. A big thanks to my friends at McCall's for being so great to work with!
I've had a few people ask about the buttons so let me tell you about them! They are these lovely wooden buttons called "Simple Stars" by Favorite Findings. I found mine at Jo-Ann's in the button section but they are also available online if you google them. I just painted them white and let them dry thoroughly before stitching them onto the pillow.