Tres Meses
I'm still working my tail off on quilt market projects, some Moda Bake Shop stuff, and a new pattern. I feel a little bad about neglecting the blog so I thought I'd sneak you a peek at a "bonus" quilt made from the trimmings of the pattern I'm working on.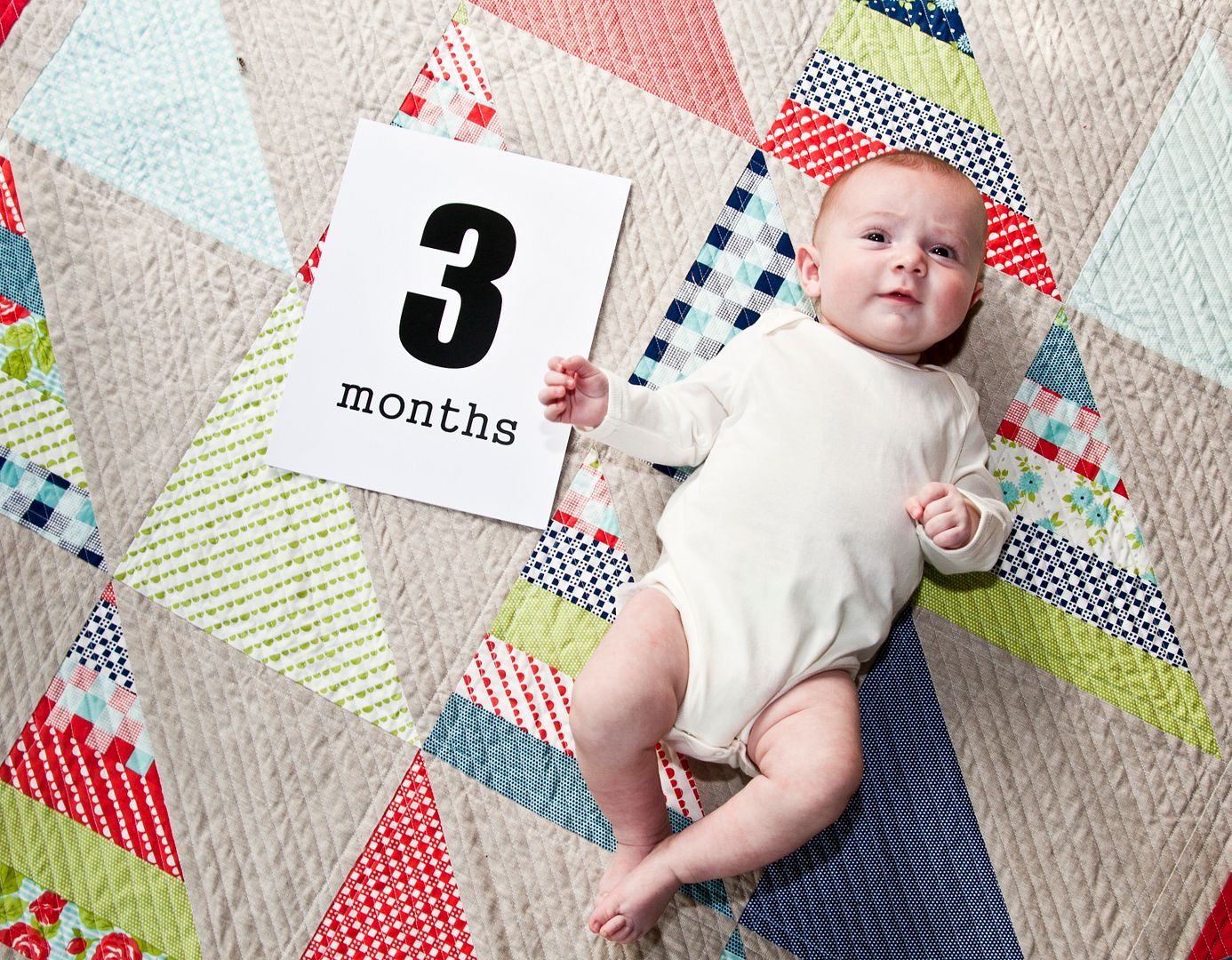 Oh, and this guy. I don't think I could find a better model, do you? He is growing up too quickly.
Also, I can't wait until Moda's Happy-Go-Lucky hits stores in May. I can't get enough of it!