Scavenger Hunt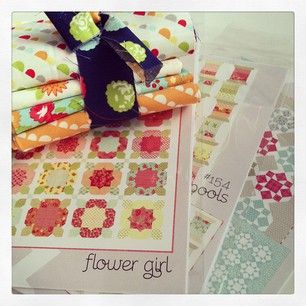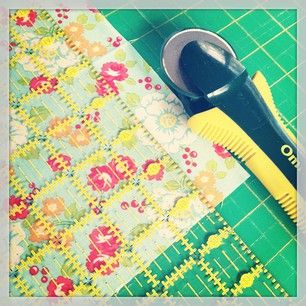 Once upon a time, an amazing friend sent me the happiest little package of fabric and patterns. (Boy, does she have good taste or what?!)
It took several months to figure out how I would use this precious little bundle of fabric but I FINALLY figured it out and got cutting.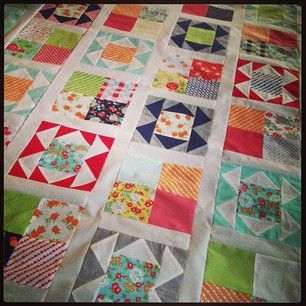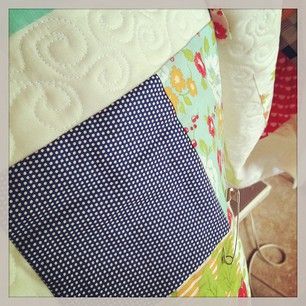 On Sunday night, I finally finished stitching the binding on and named it "Scavenger Hunt."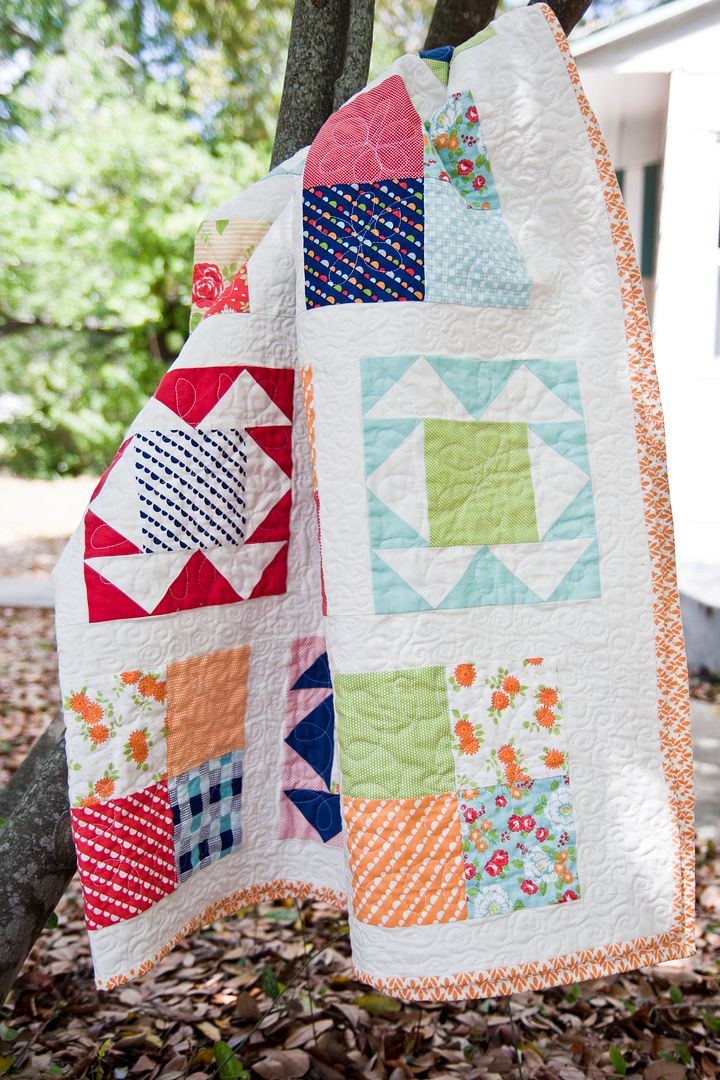 Many different scraps went into this one, but mainly Happy-Go-Lucky by Bonnie & Camille for Moda (comes out in May).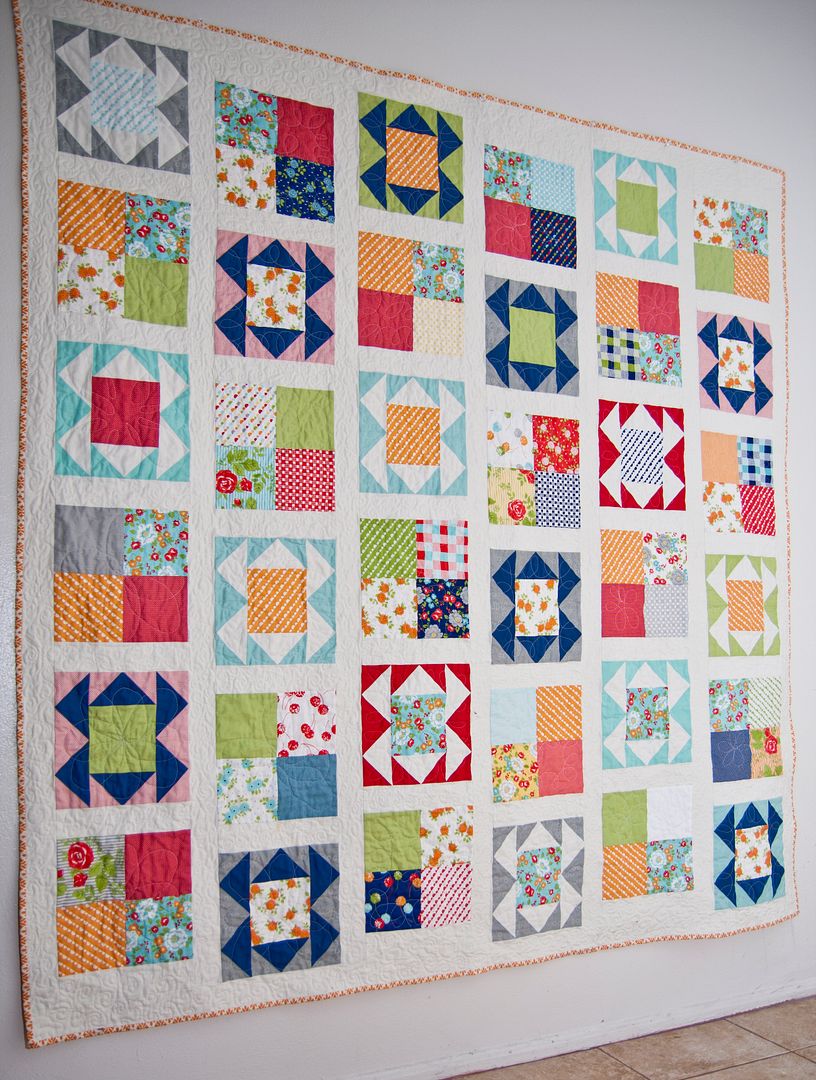 I'd like to make a pattern, but I keep getting stuck in the "materials needed" section (too many random scraps). I'll be more organized on the next quilt, I promise.
Shared at Randi's show and tell.