The Quilt of a Thousand Swear Words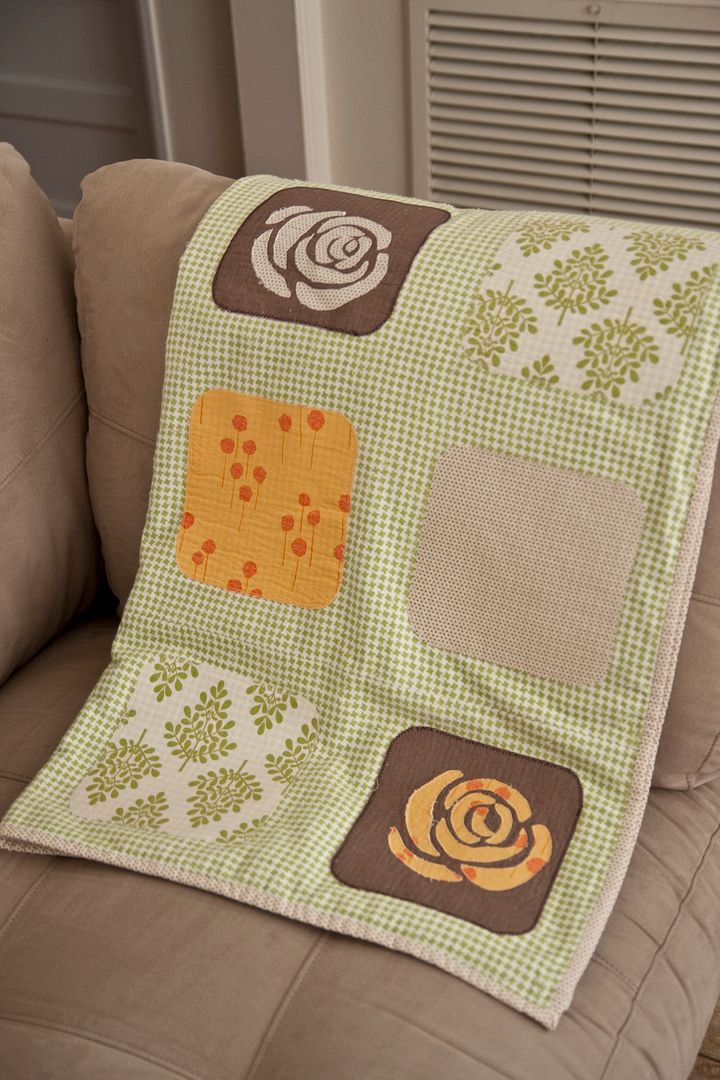 Have you ever wanted to cuss up a storm over a sewing mistake? I certainly have.
My most recent "moment" was about a month ago when I discovered the mangled back-side of a quilting job in progress. I had been using some lovely, cuddly fleece for the back of a baby quilt. Despite my careful basting (sticky basting spray and all), the fleece had stretched while I was moving it around in a free-motion swirl design. In a way, I wasn't totally surprised because the fleece had made the quilt thicker and heavier, thus more difficult to move around. The back was bunched up in several places and just looked ghastly to me. After little Olive washed my mouth out with soap, I picked up my seam ripper and went to town picking out stitches for the rest of the day. So frustrating! (I was finally able to quilt it properly, but I kept thinking that there must be an easier way to quilt the soft backings.)
This situation was on my mind as I attended Quilt Market a few weeks ago. When I came across the Robert Kaufman Cuddle booth, I got the opportunity to talk with one of the designers and ask her about any quilting tricks or tips when dealing with these "soft" materials. She had several brilliant suggestions, and the overall idea was to ditch the detailed quilting when using soft materials. Instead, I will show you how to do what I call invisible quilting.
Meet my latest "experiment." This nature-inspired quilt uses greens and browns with a splash of tangerine and rose appliqué silhouettes to make it a little more feminine. What do you think?
First I basted the quilt with a snuggly (white) chenille for the back.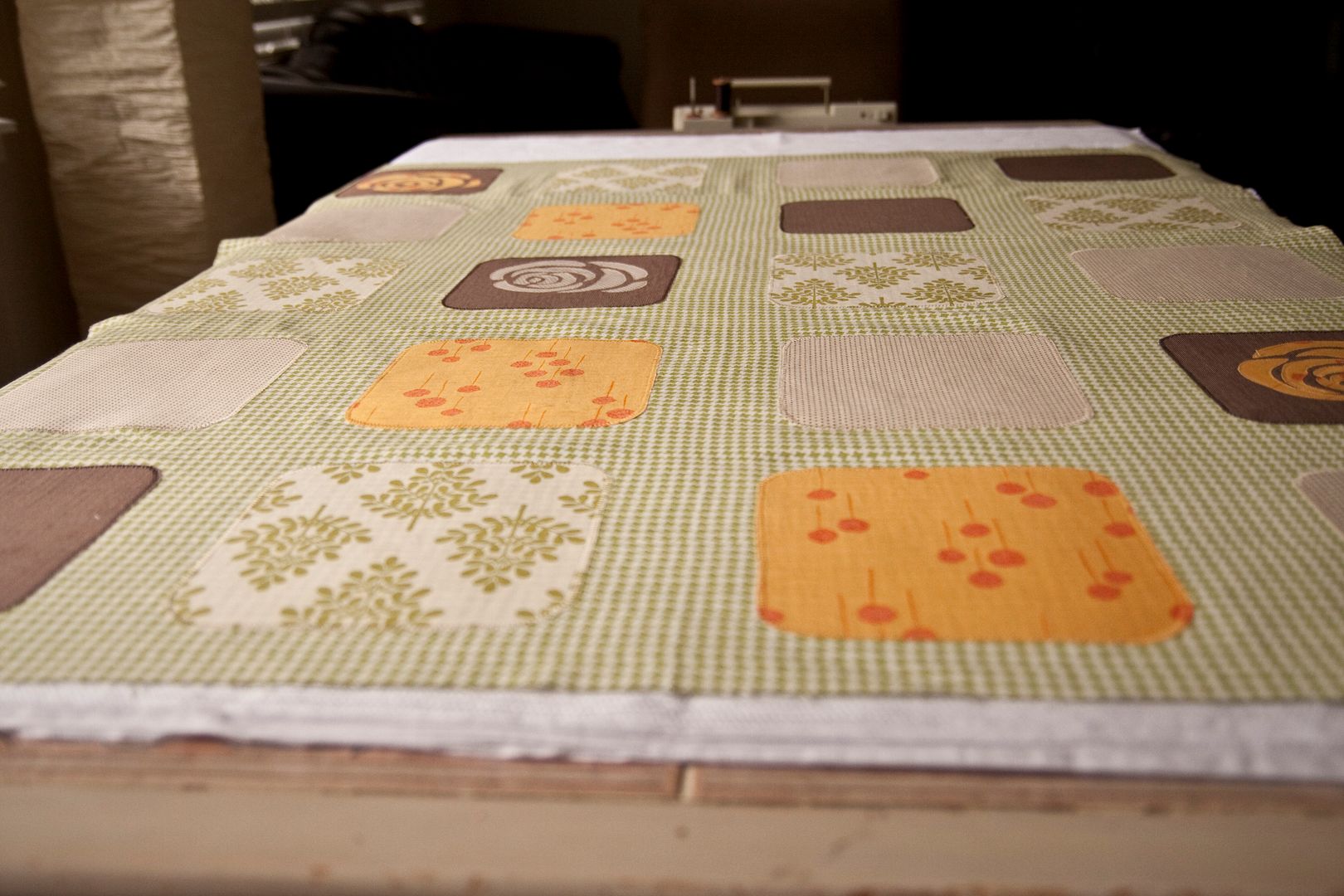 After basting, make sure the quilt layers are pinned together with straight pins instead of the usual safety pins I recommend.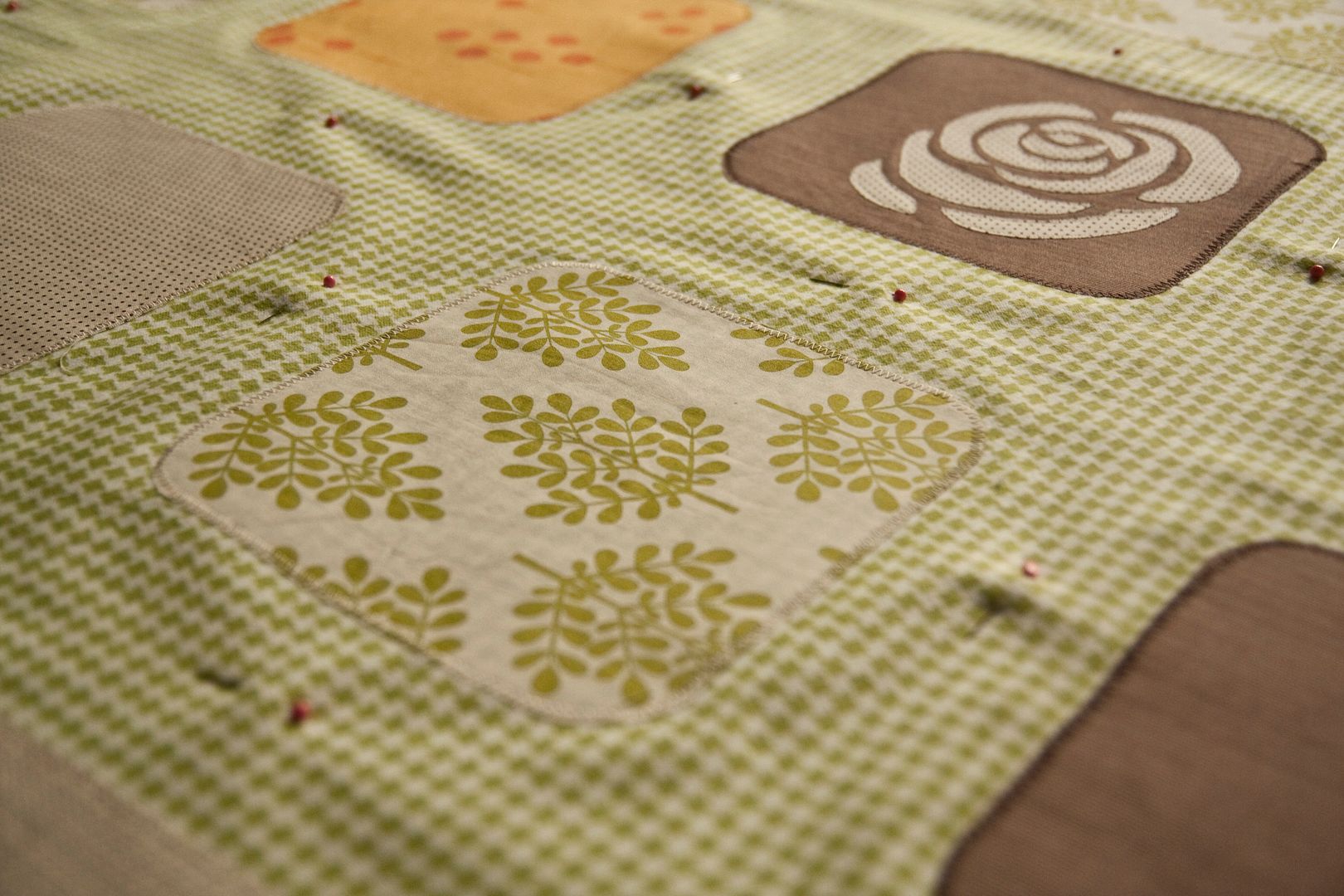 The idea is to insert little stitches throughout the quilt. I have placed red 'x' marks to show where I plan to insert mine so you get the idea. You can use tailor's chalk or something that will easily wash out if you want to mark where you will stitch.
Set your machine to its zig-zag stitch and activate the "needle-stop down" feature.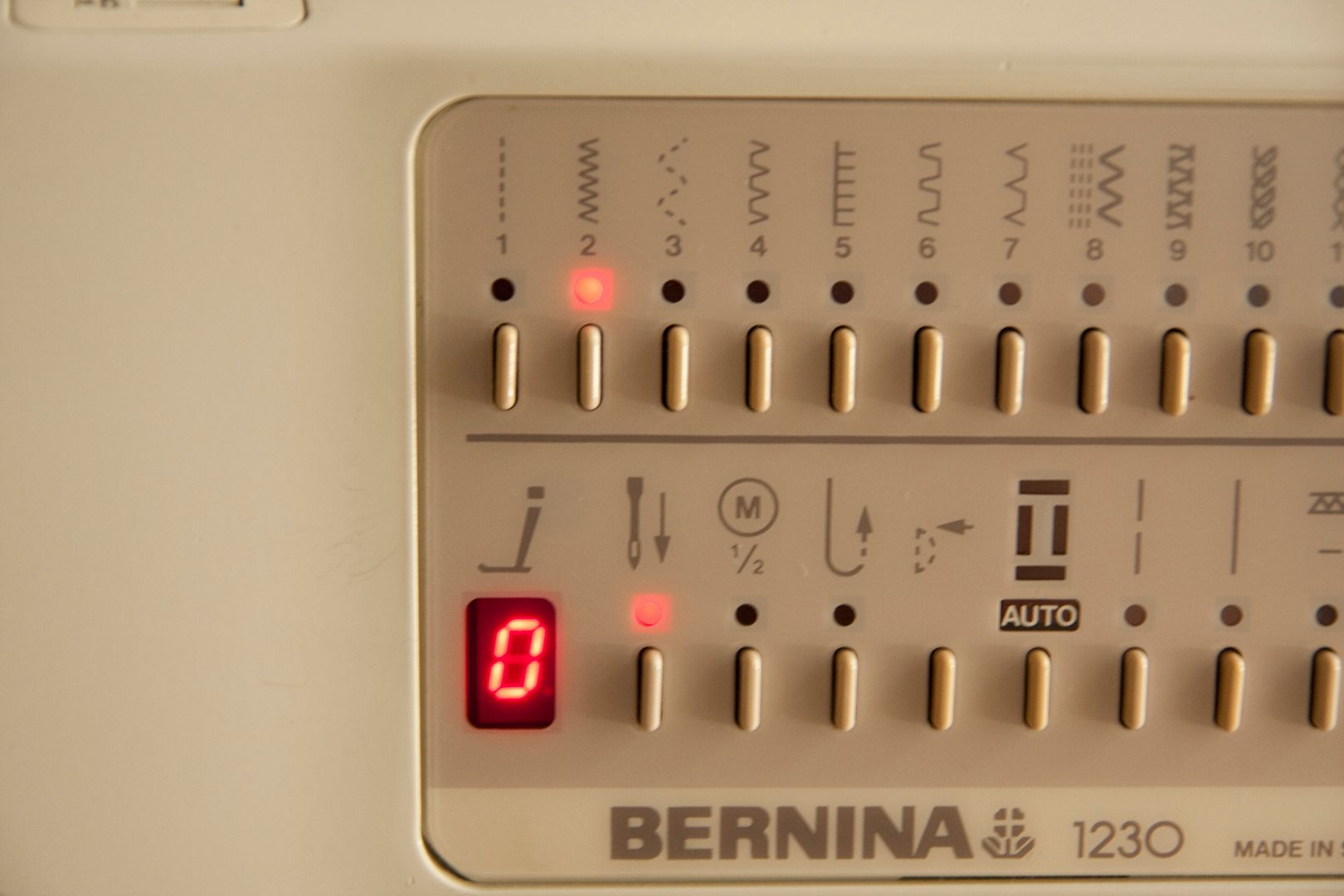 Use 1.5 width and zero length on the stitch settings.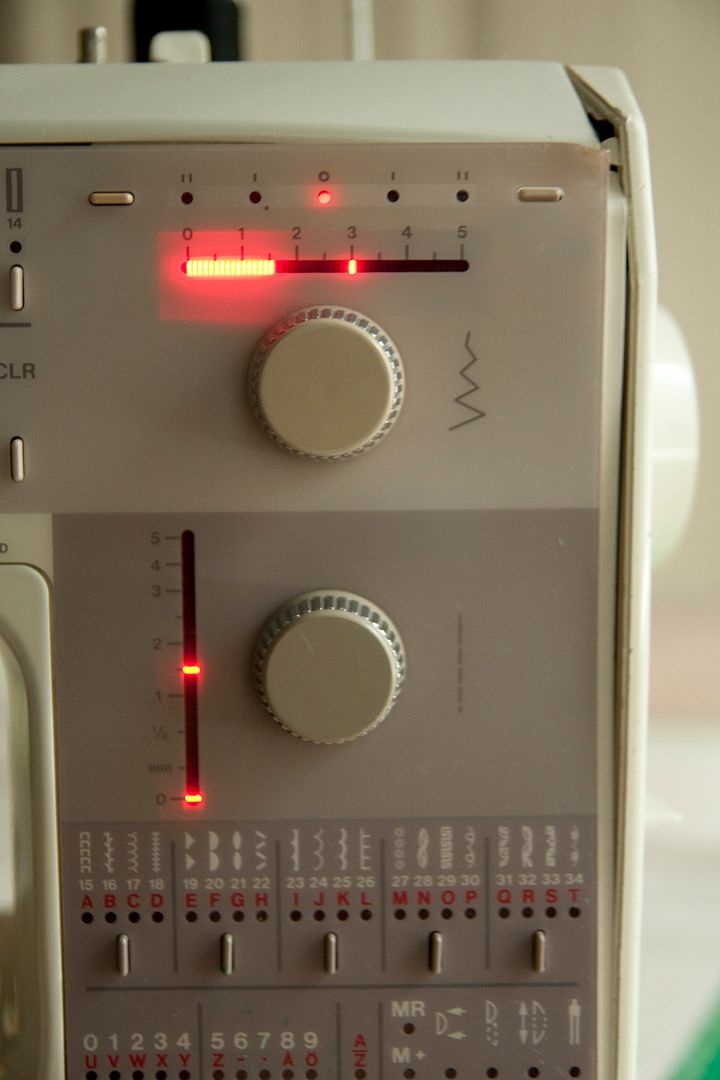 For demonstration purposes, I'm using black thread on a scrap but I would recommend choosing a thread color to blend in. Then, stitch three zig-zags. (The needle should move six times but since there is zero length you won't actually see any zig-zag, just a thick mass.)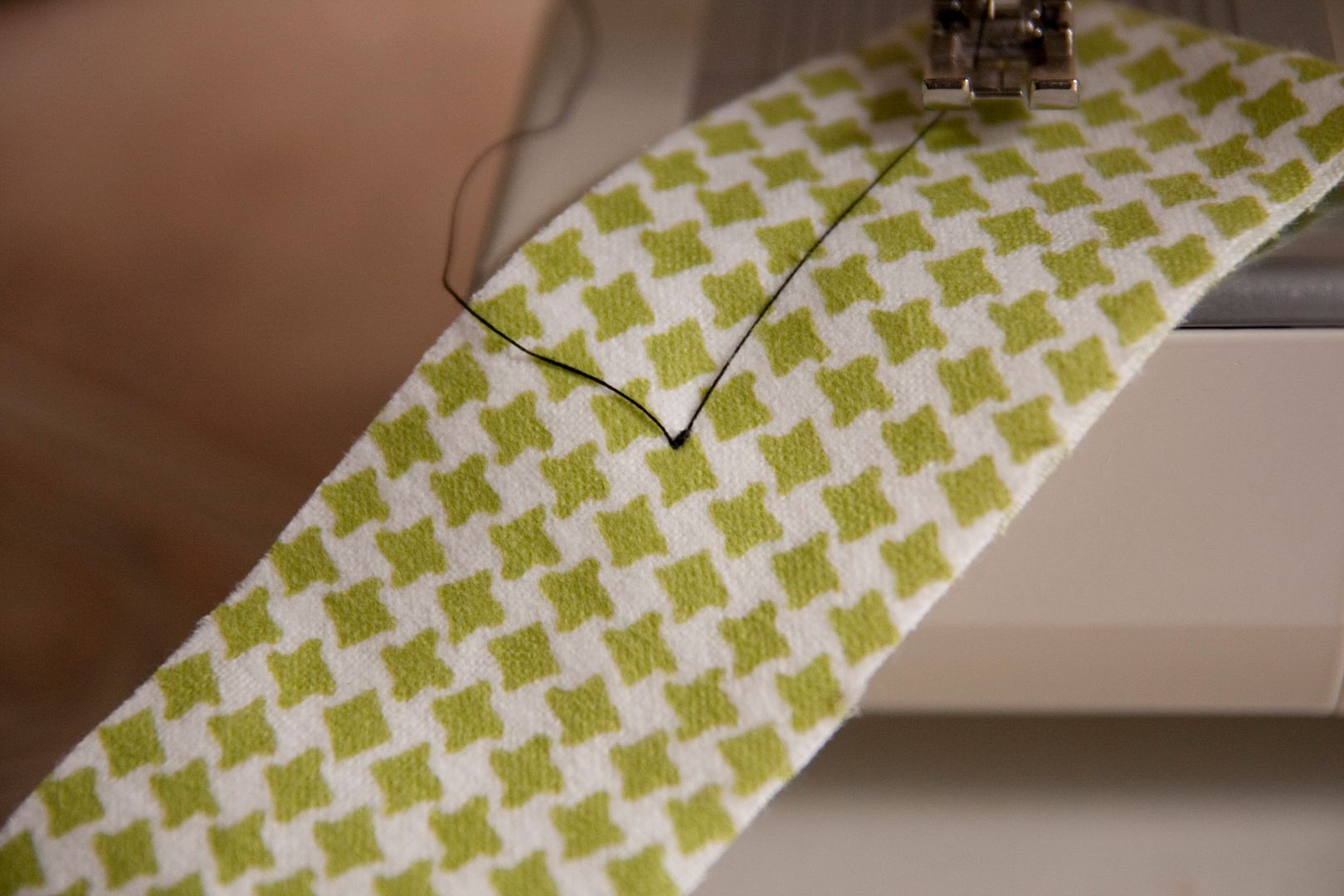 Clip the threads. It will look like this: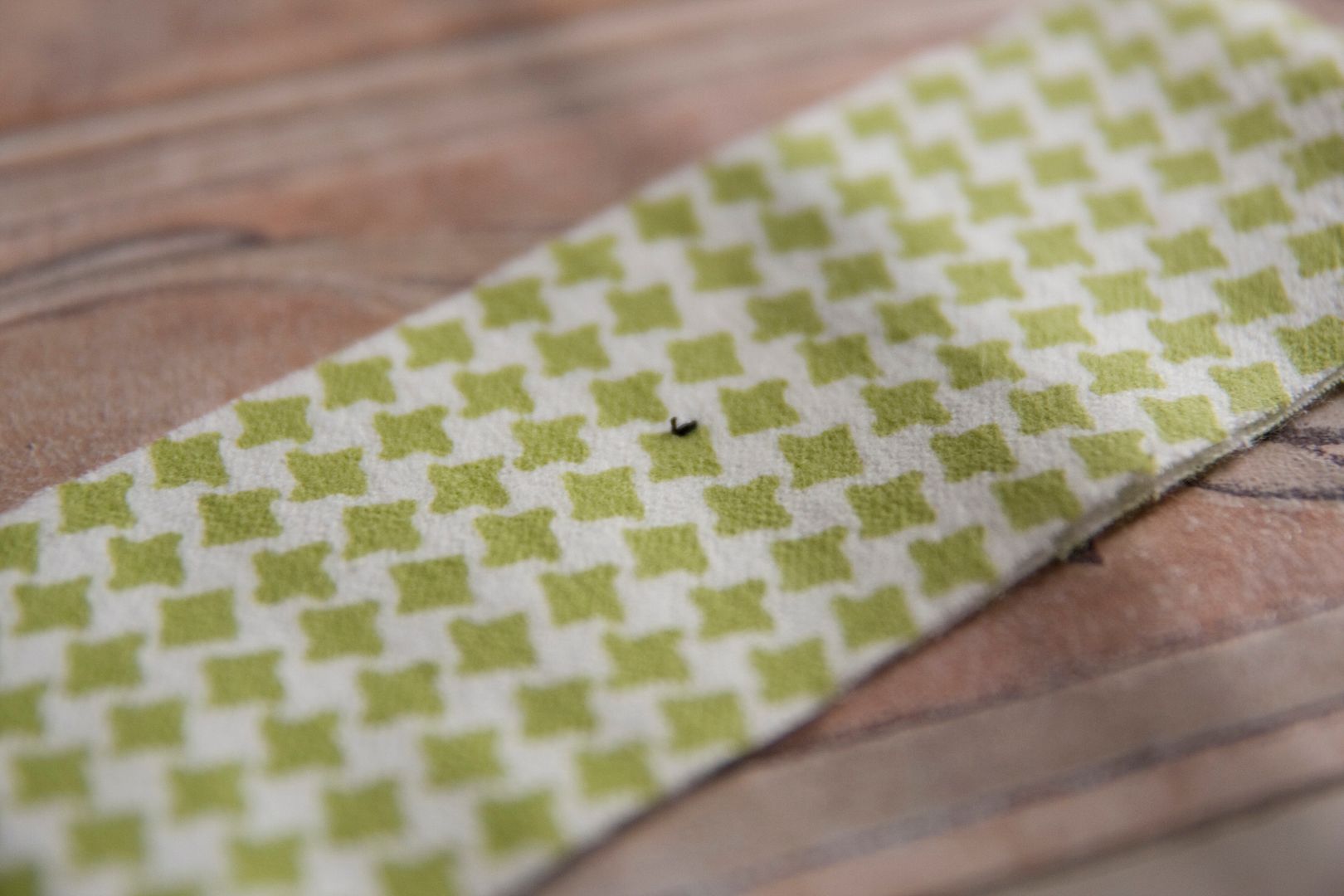 White thread was the obvious choice for me on the actual project considering the front and back materials and you could not see the stitches when I finished. Brilliant! The quilting is certainly not as fancy as usual, but it is a really simple and practical way to get the job done.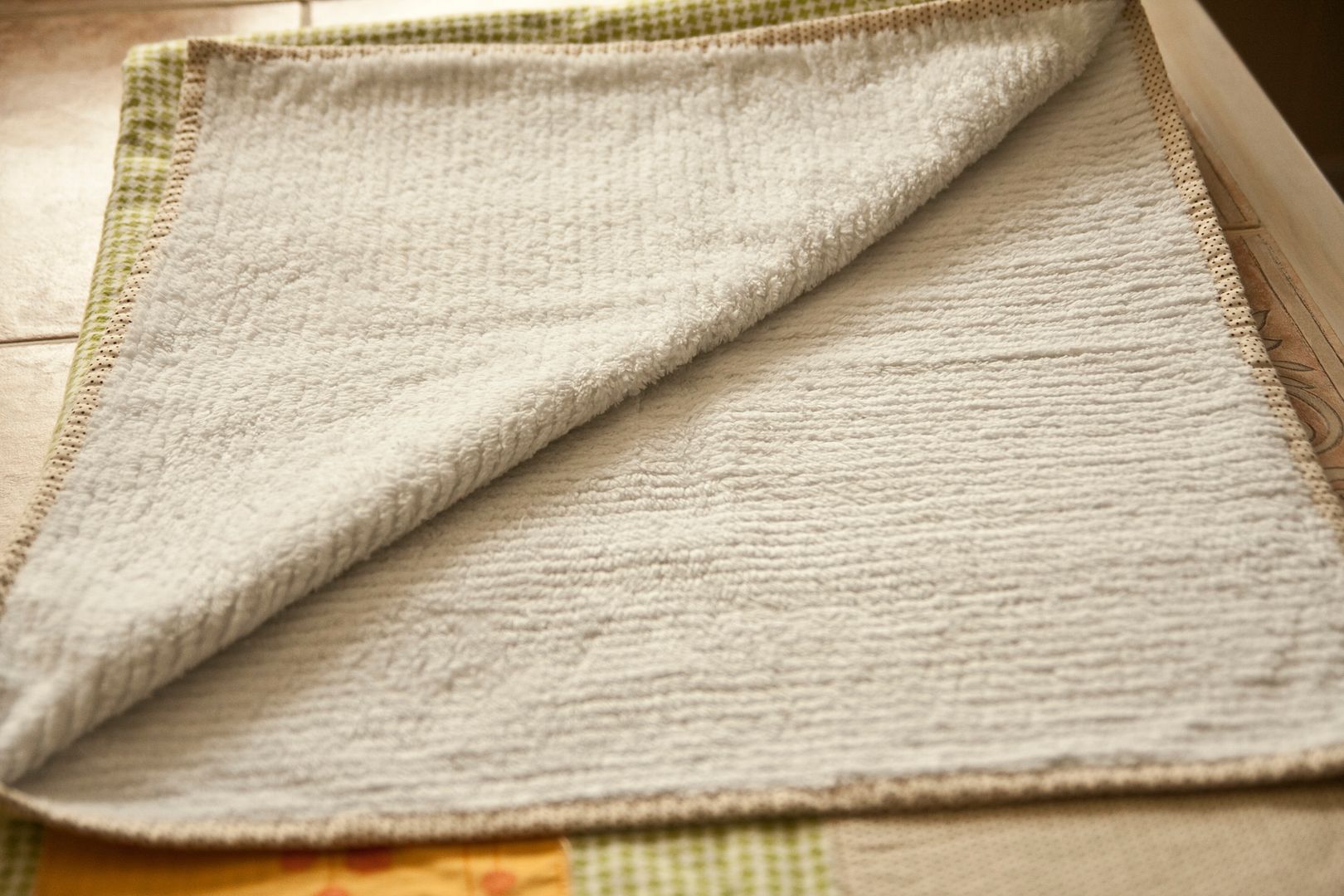 I'm sharing this tutorial at some of these great link parties!