Quilting 101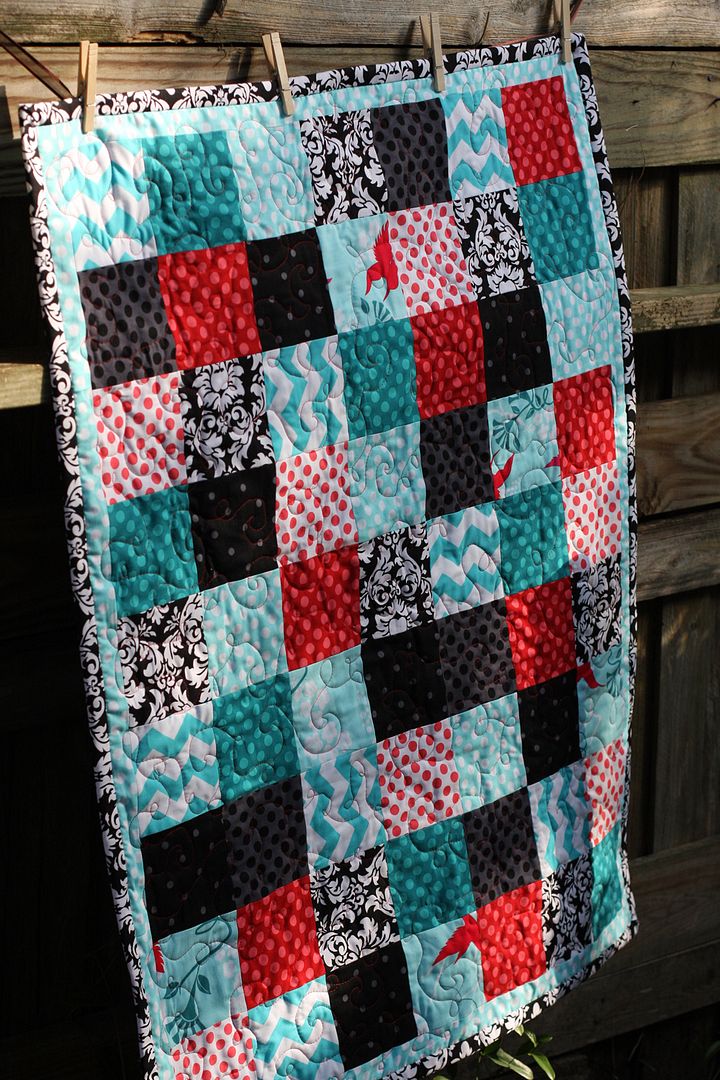 I love the simplicity of a basic block quilt. It is such a great way to showcase beautiful fabrics!
Back in 2010, I started this blog after giving birth to my daughter. A few friends had expressed an interest in learning how to quilt, but just didn't know where to start. I love spreading my quilt addiction, so I decided to put this blog together and do my best to teach them how to get started–with a basic block quilt. Basically, if you know how to sew a straight line with your sewing machine, you can make a quilt!
There are various ways to arrange the blocks to form patterns. Sometimes, I enjoy mine placed in random order. (There is just something about the organized chaos that my eye finds extremely appealing.)
Other times, the fabric seems to have a mind of its own and I find that the design I had envisioned is not the one I actually go with.
The important thing is to have fun and take your time! I've broken this basic block quilt into four lessons to really make it comprehensive.