How to Make Crib Bumpers with Piping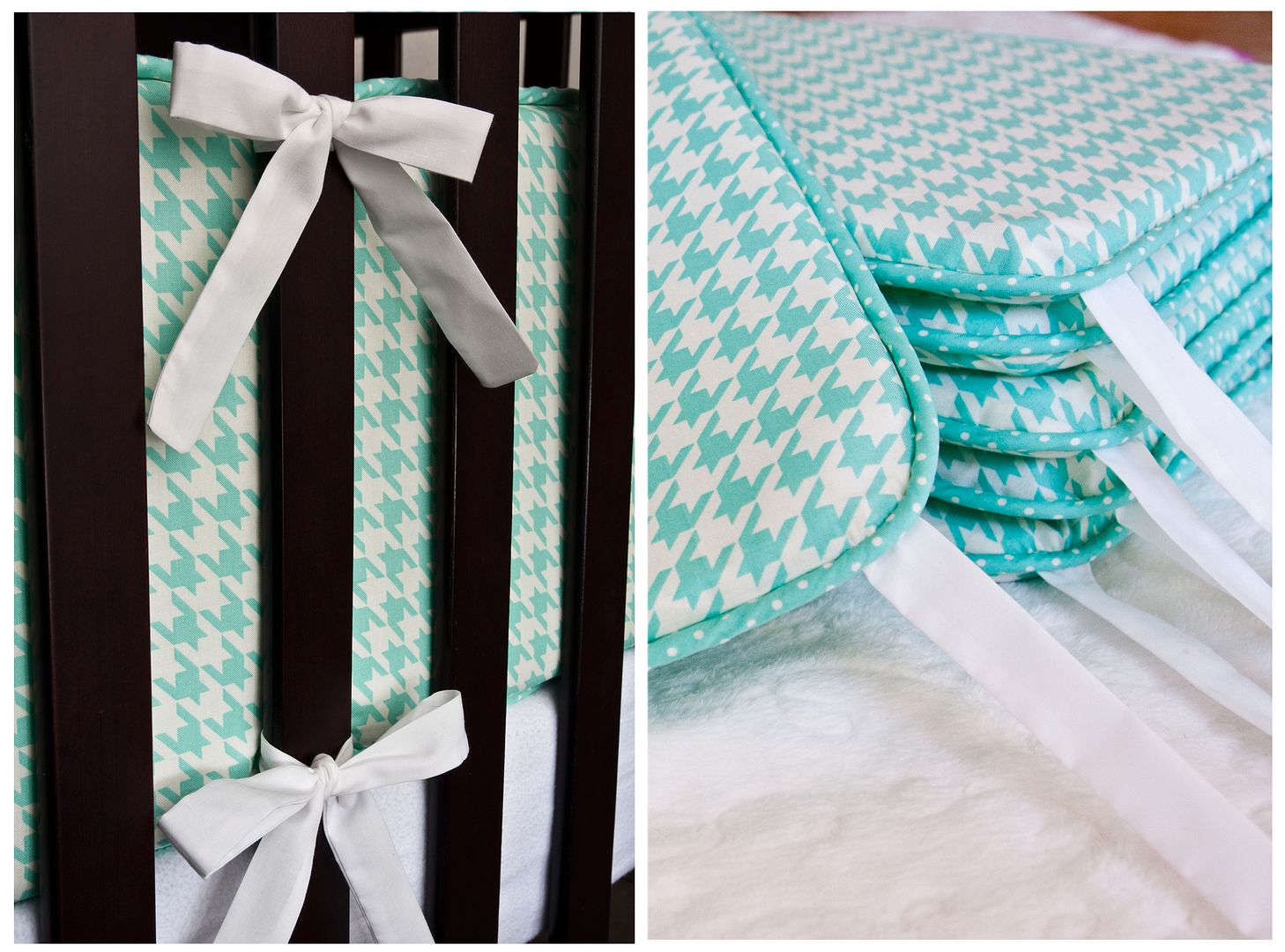 It should come as no surprise that a nursery is my favorite room to decorate. (Is there a more fun occasion to decorate?! Seriously.)
When I was pregnant with my daughter in 2010, I decided I wanted to make her custom crib bumpers. At the time, I was working full-time and didn't really have time (or quite frankly, the knowledge) to add piping. I'm sad to say that I settled on making them simply according to basic package instructions.
It was one of my biggest decorating regrets, so since then, I have gone back and created a free tutorial. It was created exclusively for Fairfield and uses their wonderful Poly-Fil Nu Foam Baby Bumper Pads! Just check out the link below for the free pattern:
I have used this tutorial to make multiple sets since then, including this aqua houndstooth set for my son who was born in January!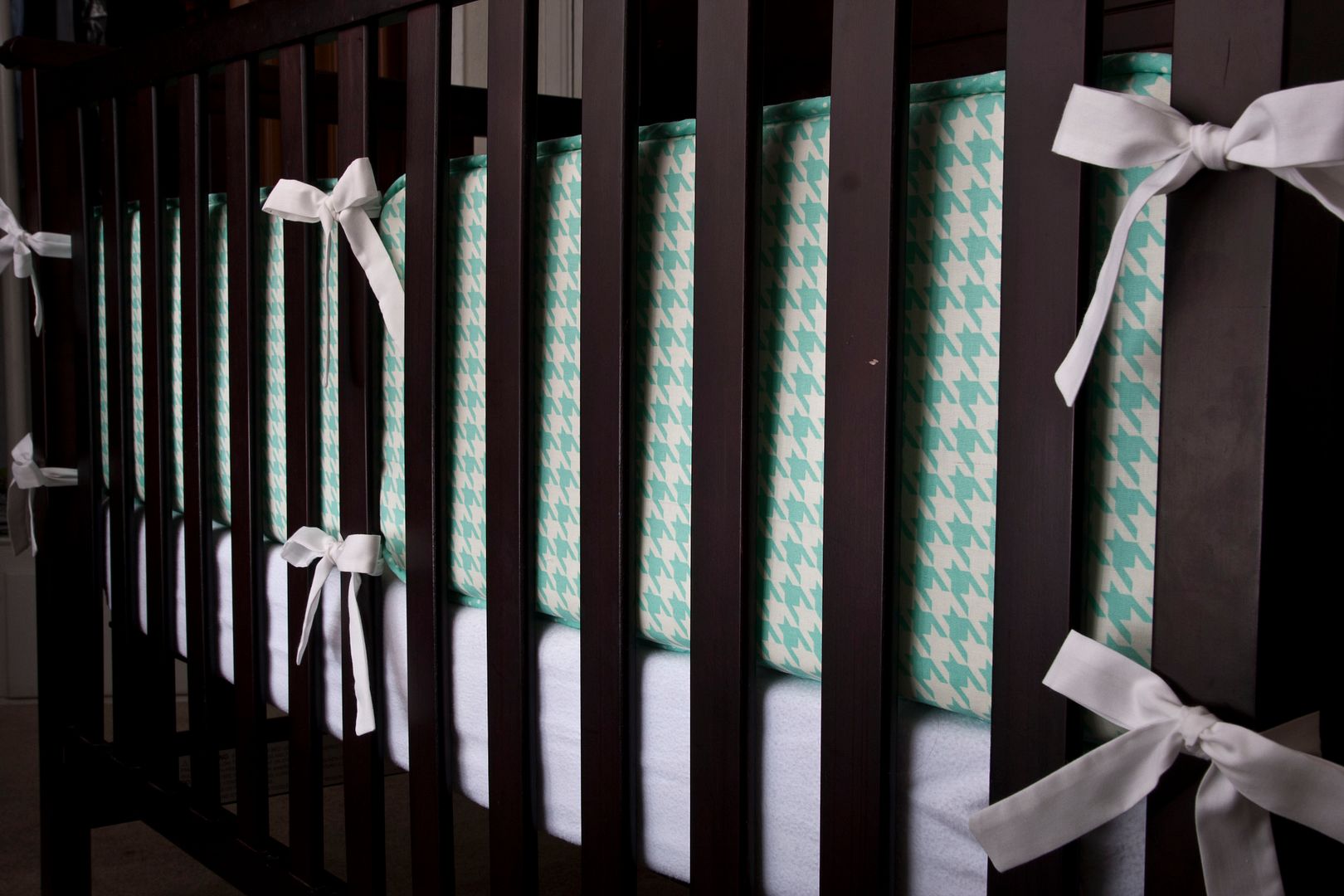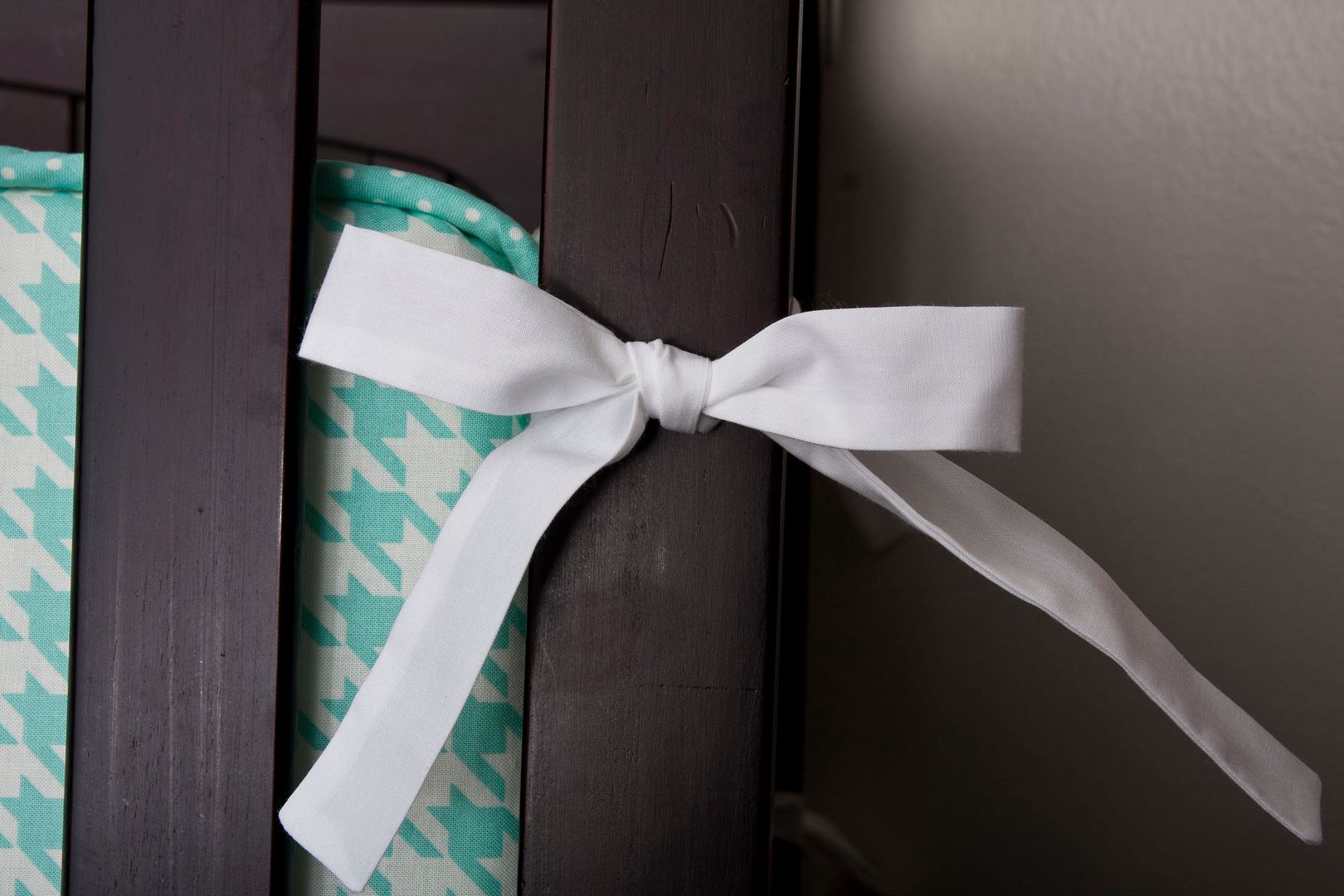 If you make a set using my tutorial, I would absolutely LOVE to see them. Just upload a picture to the Lella Boutique Flickr Group!
Just check out this lovely chevron set I made using some of Marcus Fabrics' PRETTY SPECIAL prints.