"Patchwork Duffle" in Lovestruck Fabric
Baggage never looked so good…
Here's a story of the prettiest Patchwork Duffle bag you ever did see. The pattern comes to us from Kaitlyn @ Knot & Thread Design. I am in love with the quality of her bag patterns – so if you ever decide to get into bag making, this is a great pattern to try out. I asked (begged?) Kaitlyn to make this sample for me in Lovestruck fabric. I'm totally feeling Love Shack Fancy vibe from it!
Patchwork Duffle Details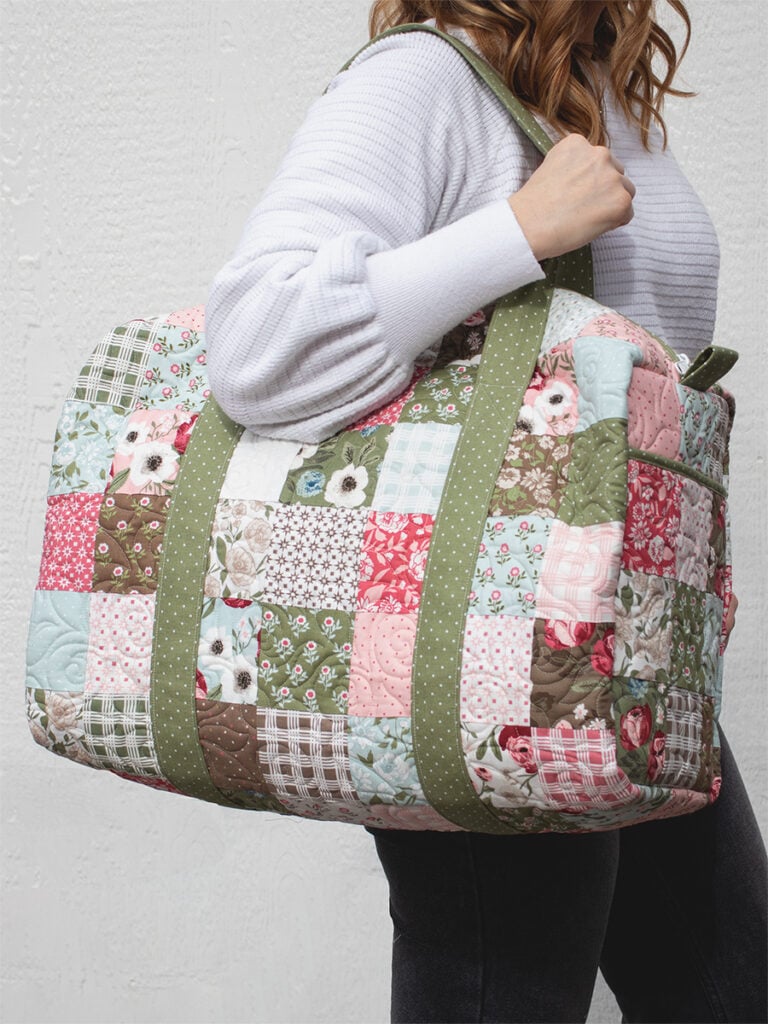 I guess the only thing left to do is plan my next getaway!
---
Like this post? Drop your email in the box below to get new post notifications via email.