$5 in April 2023: Cathedral Tile Quilt
Your new $5 pattern awaits… Cathedral! This one's a stunner. Inspired by a fancy tile floor, this one takes your skill level up a notch with an intermediate technique classification. It uses a combination of beginner techniques (half-square triangle and easy corner triangles) and has a bunch of different pieces to keep track of.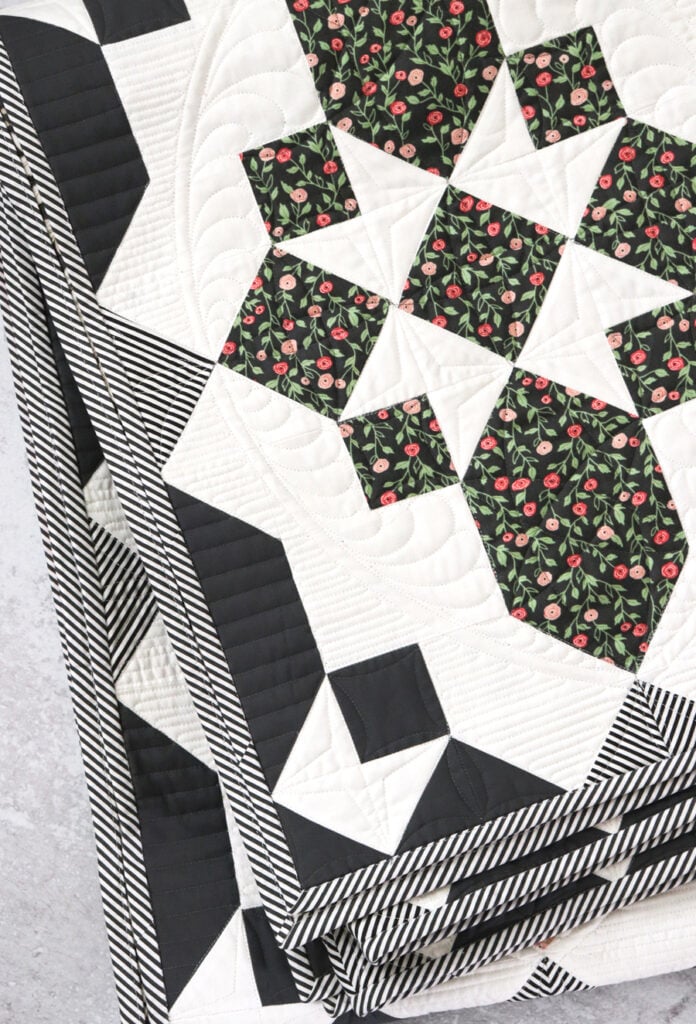 ---
The Fabrics
The "Cathedral" tile quilt pattern was designed originally in 2019 as part of the Bloomington fabric collection. Over the weekend, I mocked it up anew in Country Rose fabrics. I arranged it in rainbow order and absolutely adore the outcome. I only realized after the fact something very important I neglected to consider…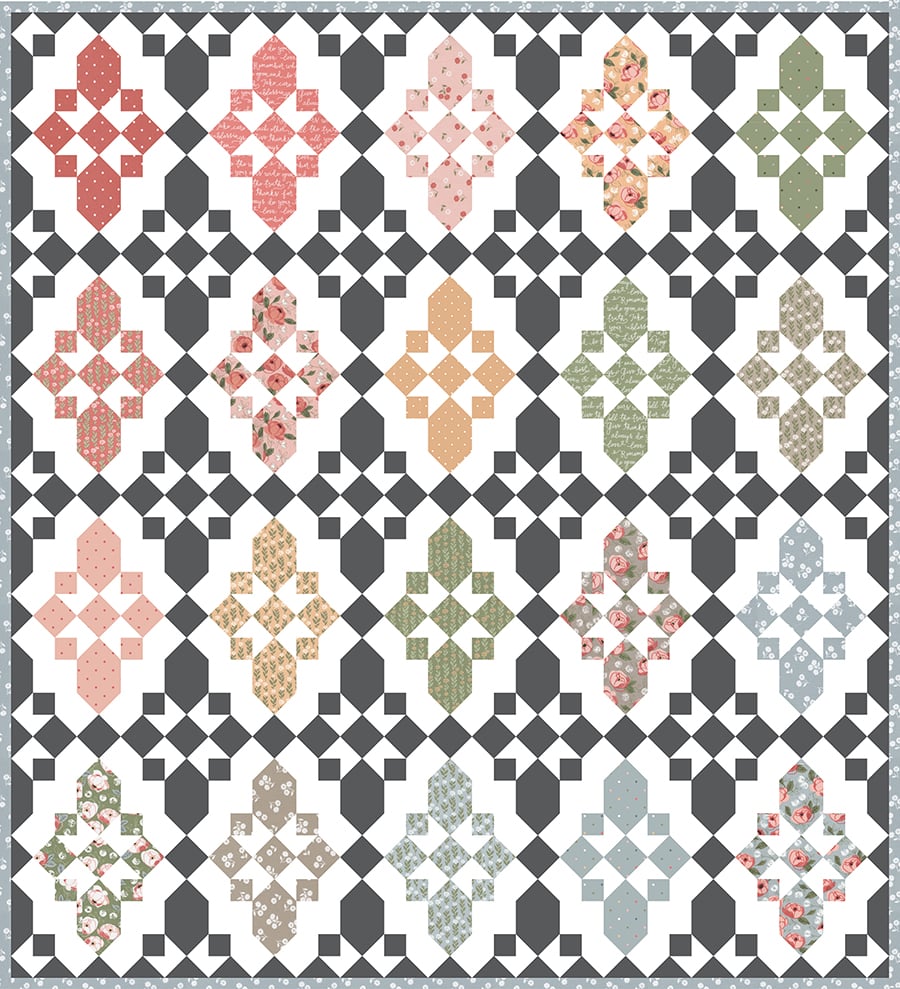 The "Cathedral" tile pattern calls for (10) fat quarters, with each print color used 2x. Well I used (20) prints in the rainbow mockup. Logically, you'd *think* that (20) fat eighths would work – but it doesn't. So, in order to use (20) prints like I did in the rainbow mockup, you would actually need (20) fat quarters (and have big scraps leftover). If you want to go this rainbow route, cut the following per fat quarter (referring to the pattern instructions for the particular cut specifications):
(2) "A" rectangles
(3) "B" rectangles
(4) "C" squares
The original scrappy charcoal version (below) uses (5) half-yards of assorted charcoal prints + Moda Bella "Lead" for the solid charcoal blocks. I used a skinny stripe print for the accent diamonds.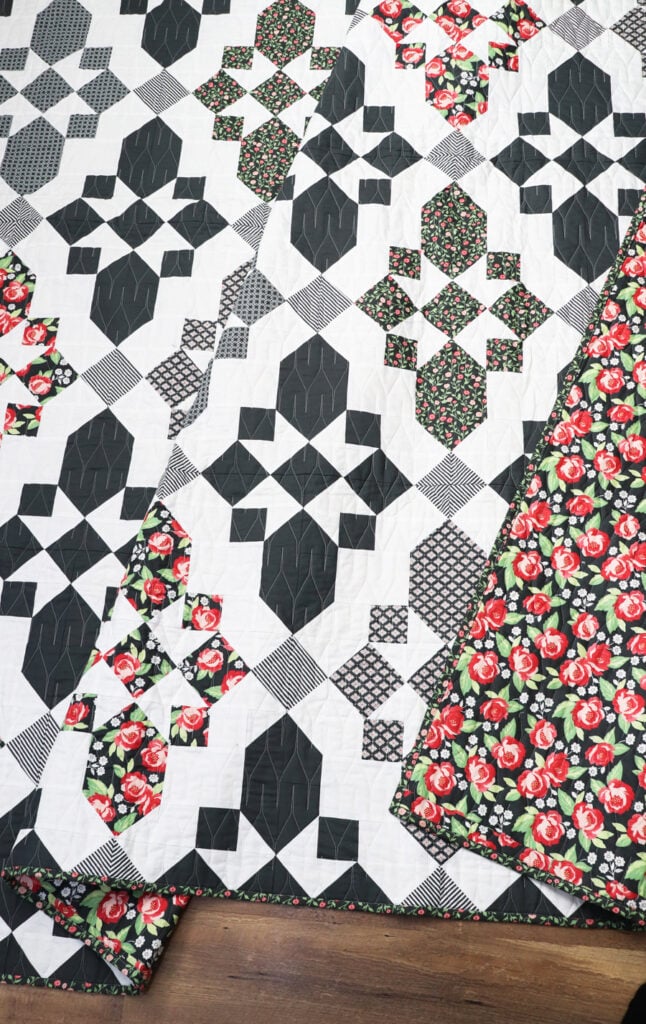 I've even thought about an even simpler version – using just two prints. The mockup below simply uses Moda Bella "Lead" for the charcoal blocks AND accent diamonds. In place of fat quarters or half-yard cuts, I'd simple use 2-1/2 yards of a single print. (In this case, the blue "Magic Dot" print from Country Rose.)
No matter what, I always like to have a strong presence of charcoal with this one. (An all-charcoal version could be stupendous as well.) What are your thoughts on a design like this? Would you make it colorful, or lean towards a more simple combination? Let me know in the comments below.
---
Like this post? Drop your email in the box below to get new post notifications via email.