Sewcialites 2: (Block 6)
We skipped a week because of Thanksgiving, so it's good to be back with the next new block for the Sewcialites 2 free block of the week! Today's pattern is Block 6 is "Empower" by Camille Roskelley of Thimble Blossoms.
Block 6: "Always Star"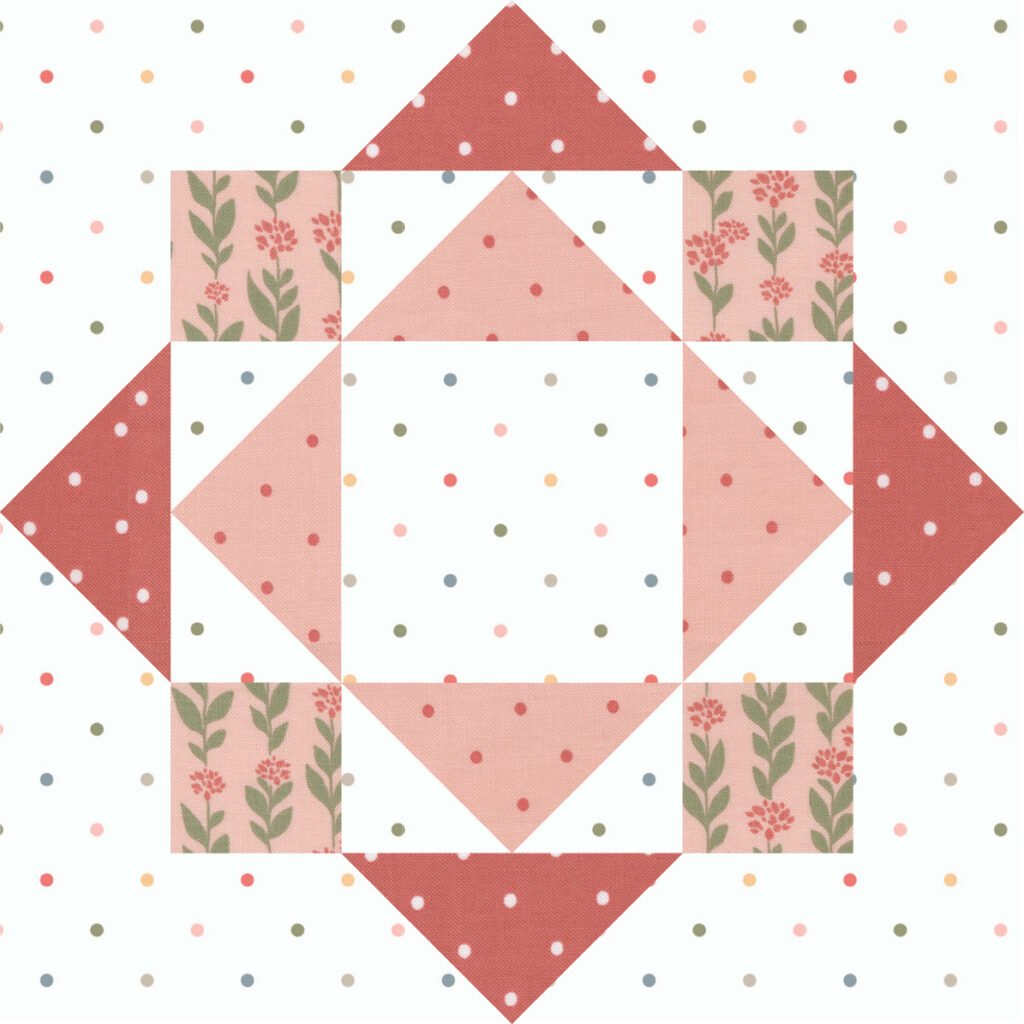 Today's block is a classic and comes together with a combination of squares, rectangles, and flying geese! One tip that I find helpful for making flying geese is to press the corners out BEFORE trimming the 1/4″ seam allowance. It helps prevent the shape from getting distorted since you can use the bottom layer as a guide for pressing.
---
Fabric
The first block is mocked up in Country Rose fabric (in shops now). This is scaled to represent the 6″ finished block size. I kept the placement of the colors pretty simple for this one.
The second version is mocked up in Christmas Eve fabrics (shipping May 2023). These blocks are my favorite, I really wish I had time to piece them instead of just mock them up.
---
Quilt Along
The FREE "Always Star" block pattern will be made available on the Jolly Jabber blog here first (typically 8 am CST), but I'll add the link to the button below as soon as it's available so you can access it here:
Important Sewcialites 2 Links
To sew along, check out all of these links for supplies, layout, and how to interact with other Sewcialites:
---
Don't miss out on a single post! Drop your email address in the box below to get a new post notification via email.