Lella Boutique + Chenille-It Sew Along 2023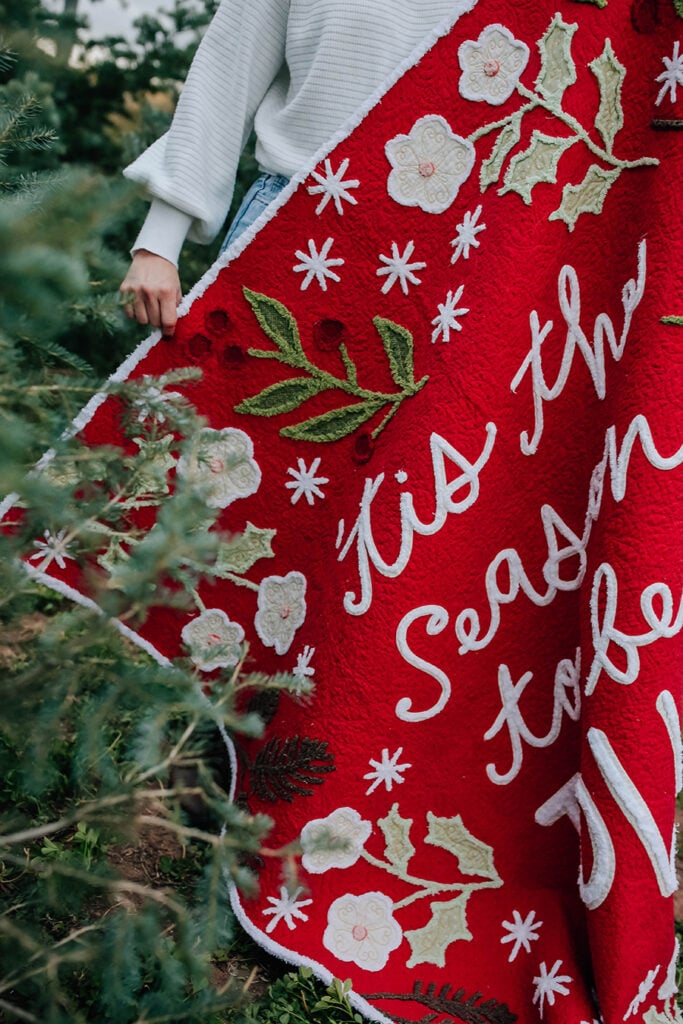 Have you ever given a quilt the "Chenille-It" treatment? I'm talking about adding texture / softness to a quilt-top by stitching special "blooming bias" strips on top – framing and filling shapes of a design. After the quilt is quilted / washed, the strips fray and fluff up like you see in the picture. Fun, right? I've never used Chenille-It, but I fell in love with Nannette's version of my 'Tis the Season panel on display at quilt market. I had a bit of an epiphany on the plane ride home and wondered if a Chenille-It Sew Along could be a thing. After taking a little survey on Instagram, it became clear there was a lot of interest. So it's official! Nannette and I are teaming up for a Lella Boutique + Chenille-It Sew Along in July 2023!
Stitch Along
In this sew along, Nannette and I will teach you how to stitch the Chenille-It Blooming Bias in its different applications using the 'Tis the Season quilt panel. Come learn tips and tricks to filling in letters, outlining shapes, quilting it, and even binding it.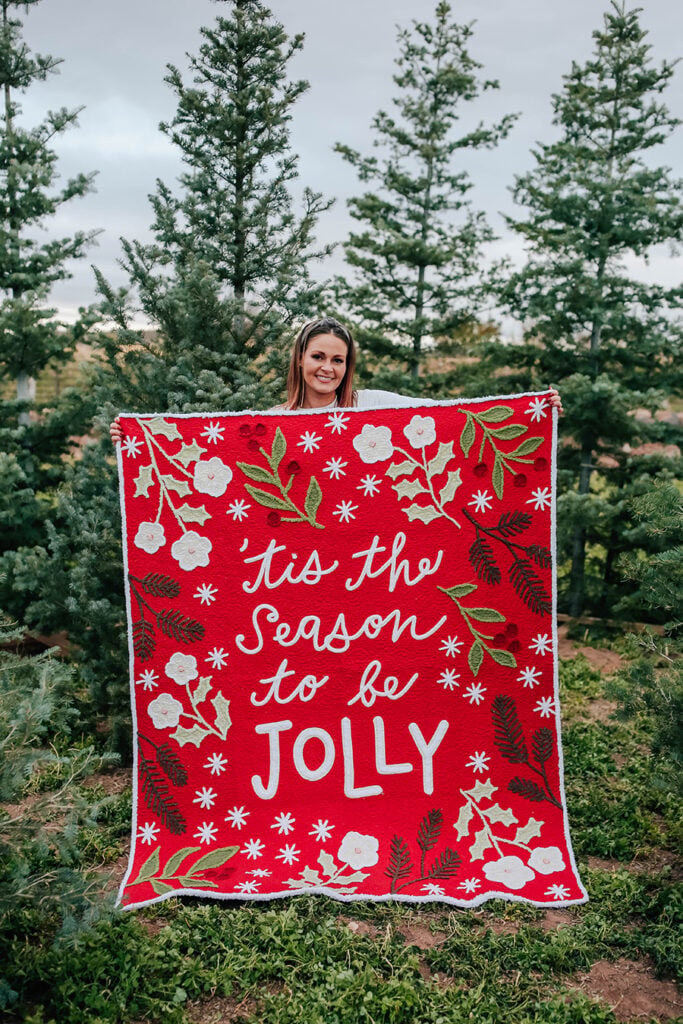 The Schedule
The 'Tis the Season panels are expected to arrive in May with the rest of the Christmas Eve collection. We thought it would be best to schedule the sew along in July to give everybody plenty of time to get their kits. Though this is not set in stone, here's what we're imagining the schedule to resemble for July 2023 (beginning 07.10.22):
WEEK 1: Stitching the white Blooming Bias onto the letters / stars
WEEK 2: Stitching the other Blooming Bias colors to outline the floral elements
WEEK 3: Quilting – either free motion quilt it yourself (I'll probably do my own) or send it to the long arm. (You may want to get one scheduled in advance.) For long arm quilting, we suggest a more open pantograph that is not too dense – or even better – custom quilting that quilts around the designs.
WEEK 4: How to finish it with Chenille-It in place of binding.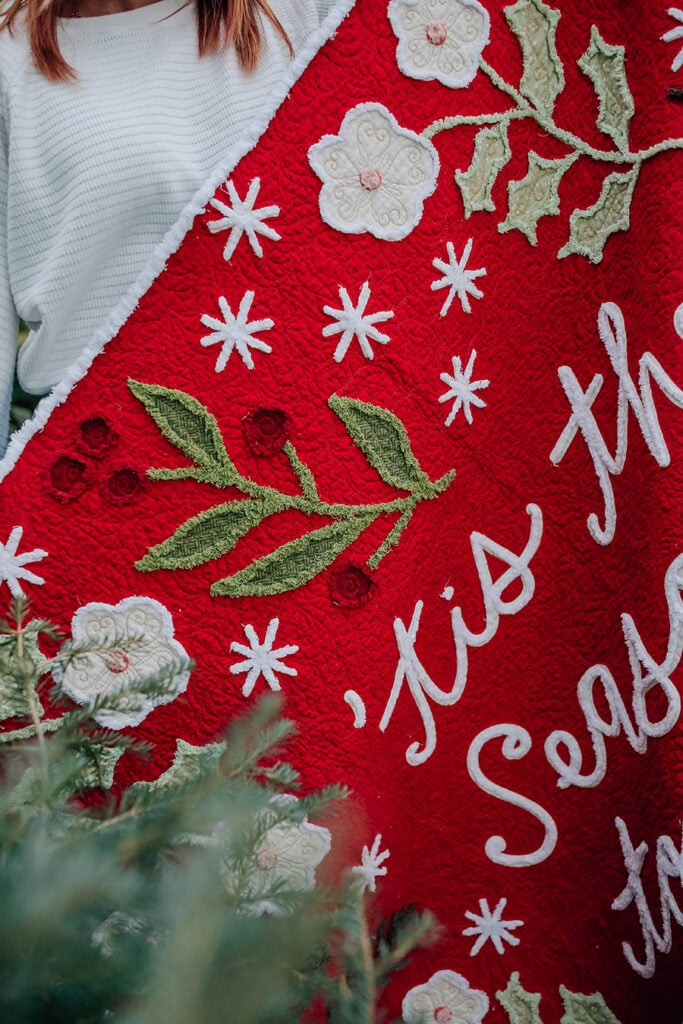 Kit Info
It will be up to you to find a kit… We want to make sure there are enough supplies to meet the demand for everyone who wants to participate. To reserve a kit now, you have a few options. For one, you can reach out to your favorite local / online shop and request a reservation. (I've shared the materials list below, but they can also access this list through their Moda reps). It's important to talk to shops NOW so they can get their orders into Moda before the Dec 6th order cutoff for the Christmas Eve collection. Nannette at Chenille-It also has some preorder options available. Visit the Chenille-It shop here for a full or partial kit.
Materials Needed:
Any questions about this sew along? Let me know in the comments below!