Busybody Jelly Roll Quilt in Country Rose Fabric
Precuts of Country Rose fabric are rolling into shops this week, and yardage will be following soon. I just got my hands on a few mini charm packs of Country Rose and will be adding them into shipped orders over $35 while supplies last.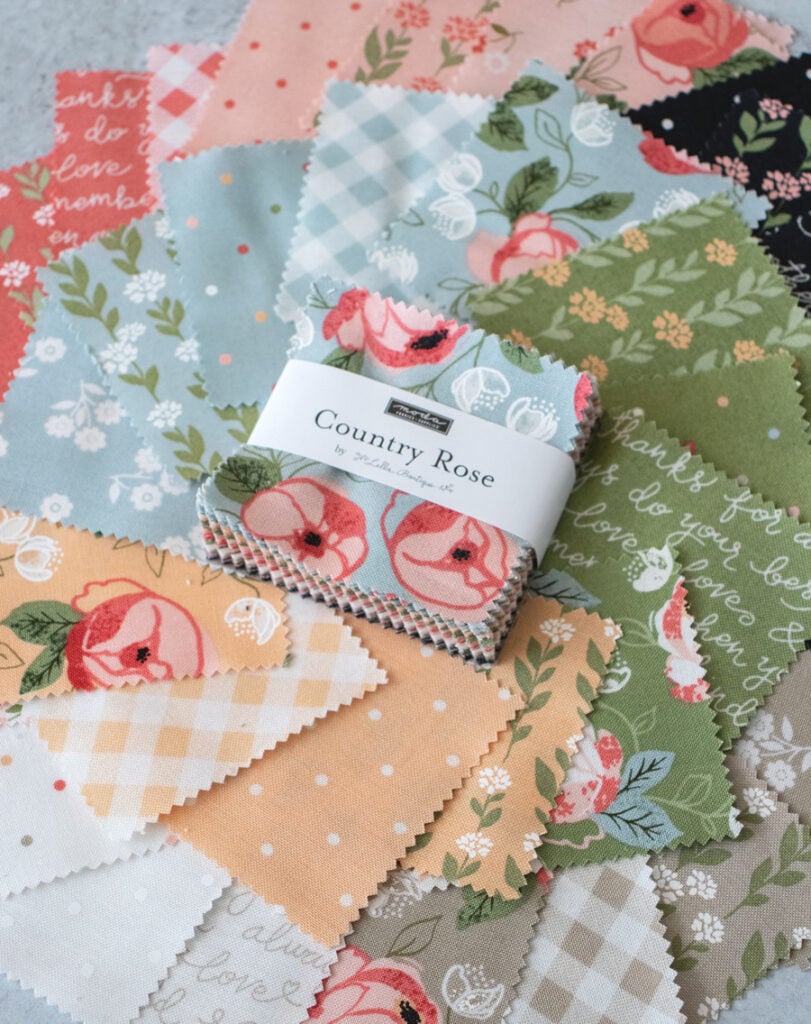 Precut Friendly
Speaking of precuts – I just finished the last of the Country Rose quilts and it can be made with a Jelly Roll (2-1/2″ strips) or a Layer Cake (10″ squares). It's a cute little pinwheel quilt called Busybody. (You may remember the blue background version shared here.) There is something so whimsical and happy about a pinwheel shape, don't you think? It just warms me up like summer.
Fabric
In this version of Busybody, I've used the white "Magic Dot" print (SKU 5175-11) for the background and the blue "Magic Dot" (SKU 5175-15) for the accent triangles. To see a full materials list for this project, view the Busybody pattern details here.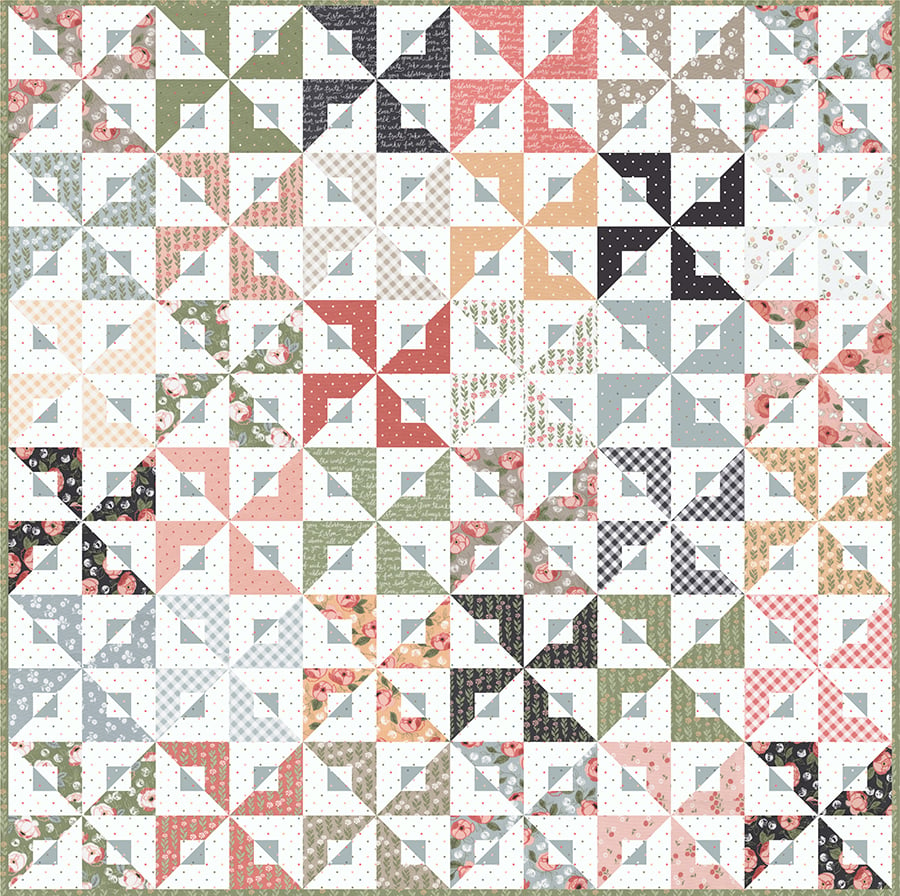 Quilt Details
Don't miss out on a single post! Drop your email address below to receive new blog post notifications: