Moda Blockheads 4: (Bonus Block 1)
Ya'll know I'm a sucker for log cabin blocks, right? I was thrilled to see this bonus block pattern for Moda Blockheads 4. (Yes! There are bonus blocks that will pop up on occasion.) Bonus Block 1 is "Roundabout" by Moda Fabrics.
Bonus Block 1: Roundabout
As usual, there are a couple different finished block size options: 4.5″ or 9″ finished. Typically the 4.5″ version is scaled down but identical… This one is a little different! Because it would be super cumbersome to scale down all the pieces in the 9″ version, you just make one quadrant of the 9″ version for the 4.5″ version. I didn't realize this at first and just started cutting and ended up with (4) 4.5″ units ready to be sewn into the 9″ version. I have way more than I need! But aren't they cute?
Fabric
For the first set above, I used Love Note fabric. I went with the taupe prints and love how fun they look altogether. I haven't decided yet if I'll sew them into the 9″ block or keep them mixed in randomly with all the other 4.5″ blocks in Love Note.
The second set is in Flower Pot fabric – arriving to shops any time soon. I made just a couple of the 4.5″ finished size quadrants.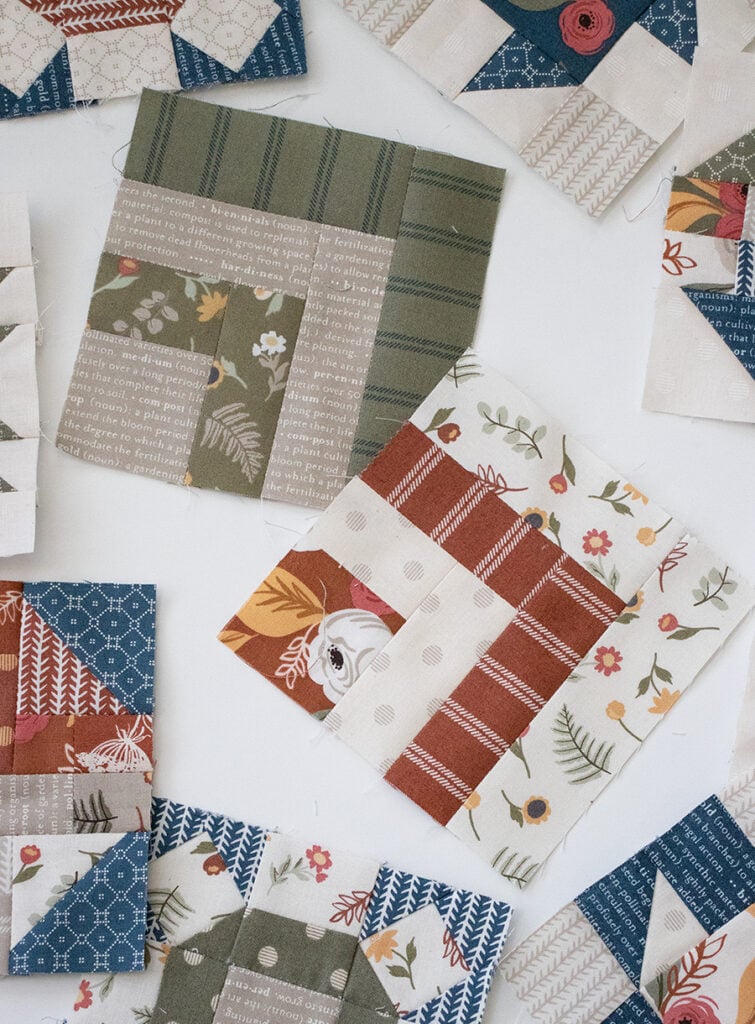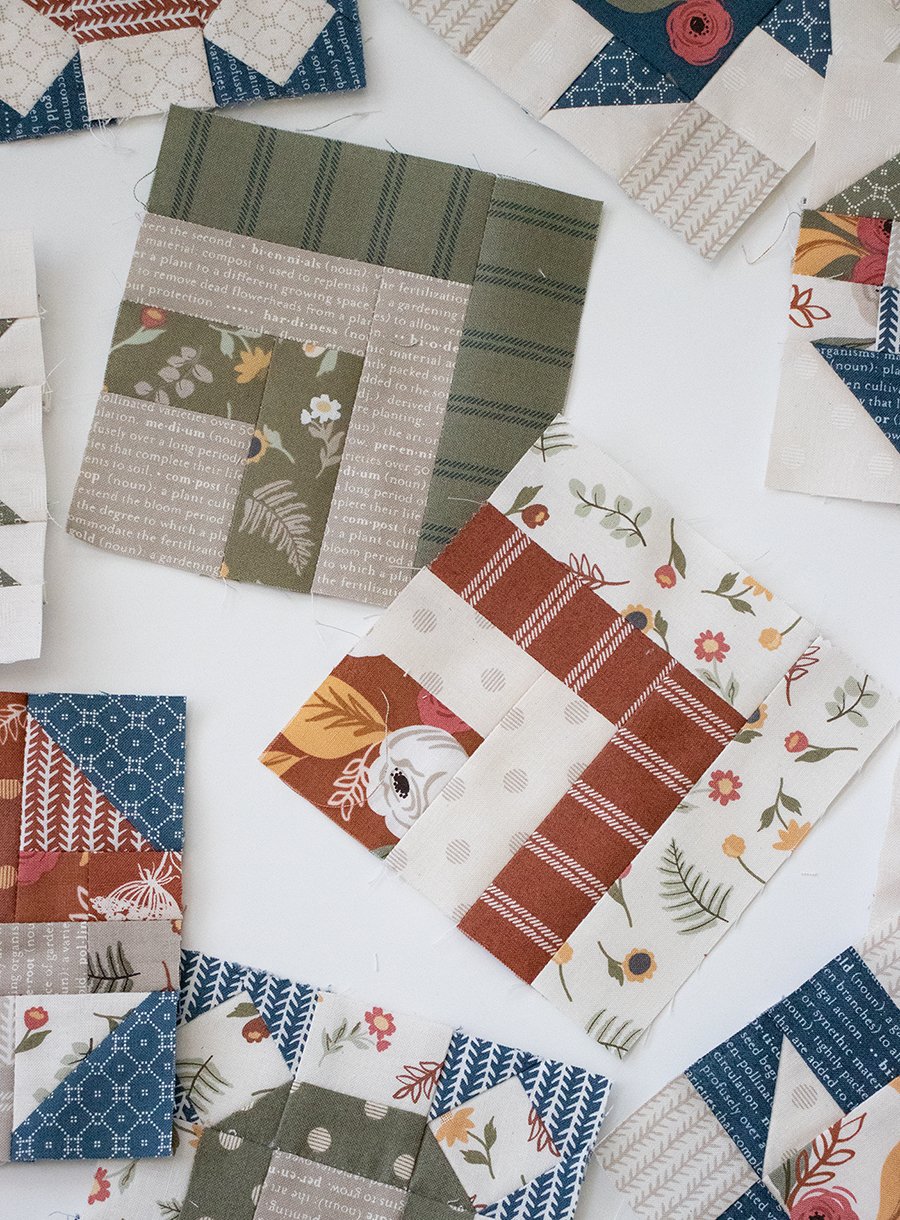 These have been my favorites to make so far! Do you like making log cabins? Let me know in the comments below. To learn more about Moda Blockheads 4 (including a running archive of the blocks released so far), check out my original blog post here.
Don't miss out on a single post! Subscribe to the blog and receive new post notifications by email.