Bloomers Flower Quilt in Charcoal
Everything's coming up roses…
Here's another version of the Bloomers quilt with a dark background. This one has stolen my heart!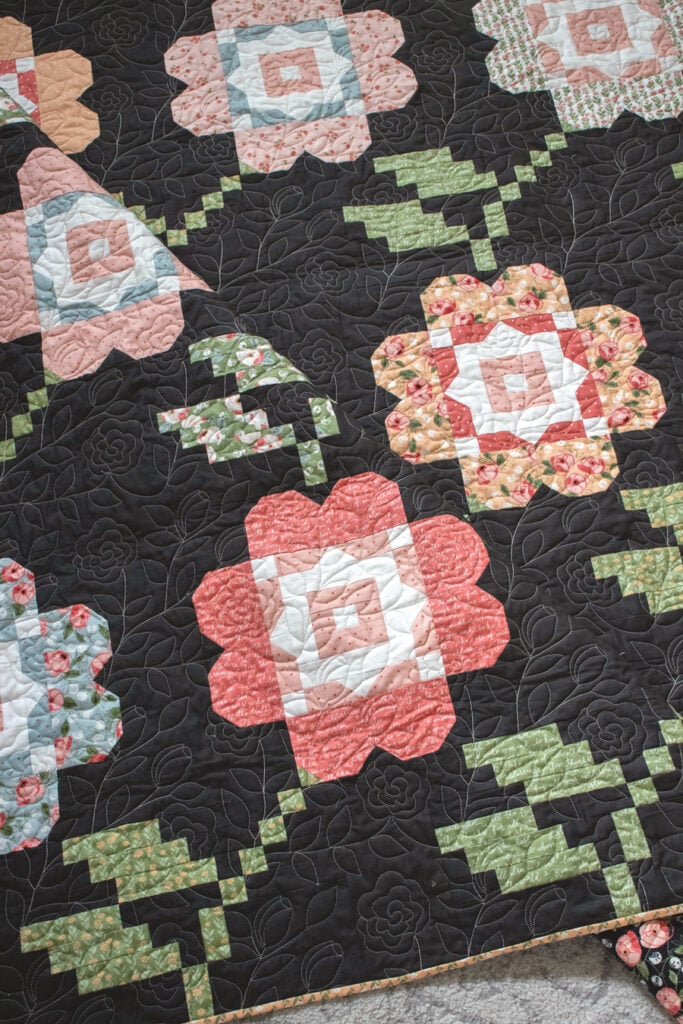 Fabric
Bloomers is made with Country Rose fabric and Moda Bella Solid 9900 284 "Charcoal" for the background. You could also use the charcoal "Magic Dot" (SKU 5175-17) or BasicGrey Grunge 30150 99 "Onyx" if you want to add in something a little different than a solid for the background. I made Bloomers a couple different ways – check out the white background version of the Bloomers quilt here.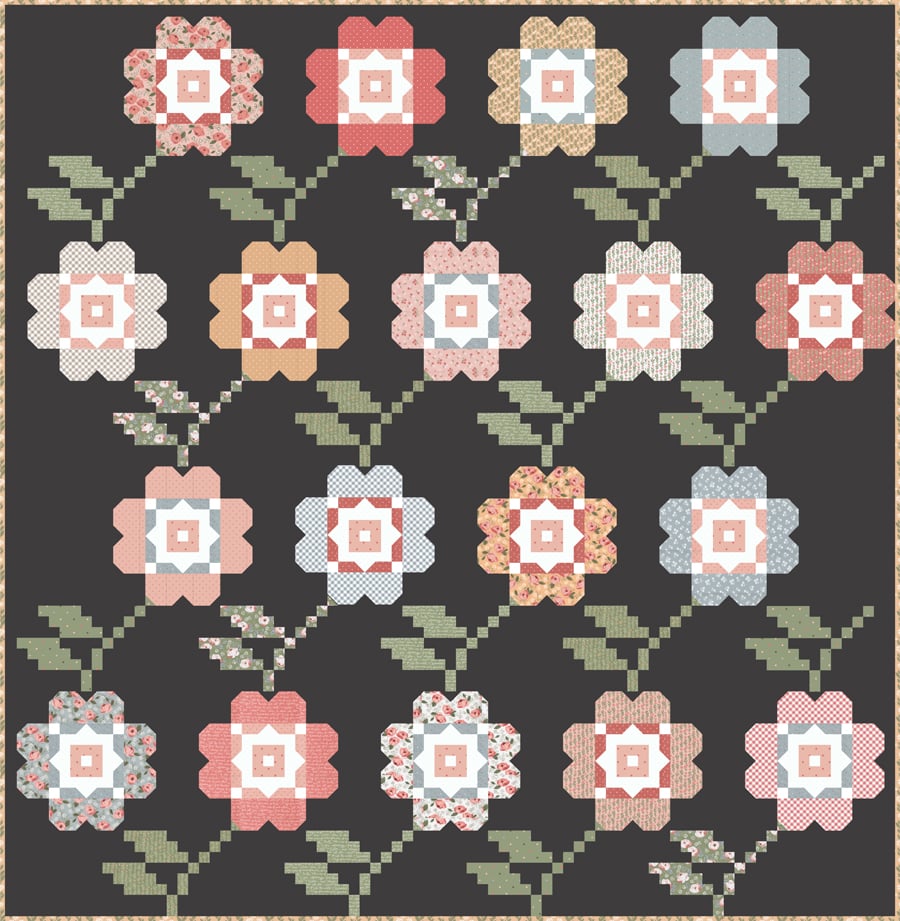 Quilt Details:
This quilting is so beautiful! Susan sized this pantograph just below 9″ and used Glide Thread in Warm Grey 6. I love the light grey color she used because you can see the beautiful quilting detail without a harsh contrast that a bright white might bring. When you have a quilt like this with a mix of dark background with lighter colors, a dark thread color might not be the best choice either. Needless to say, thread color is important in a project like this. The light grey is a perfect balance.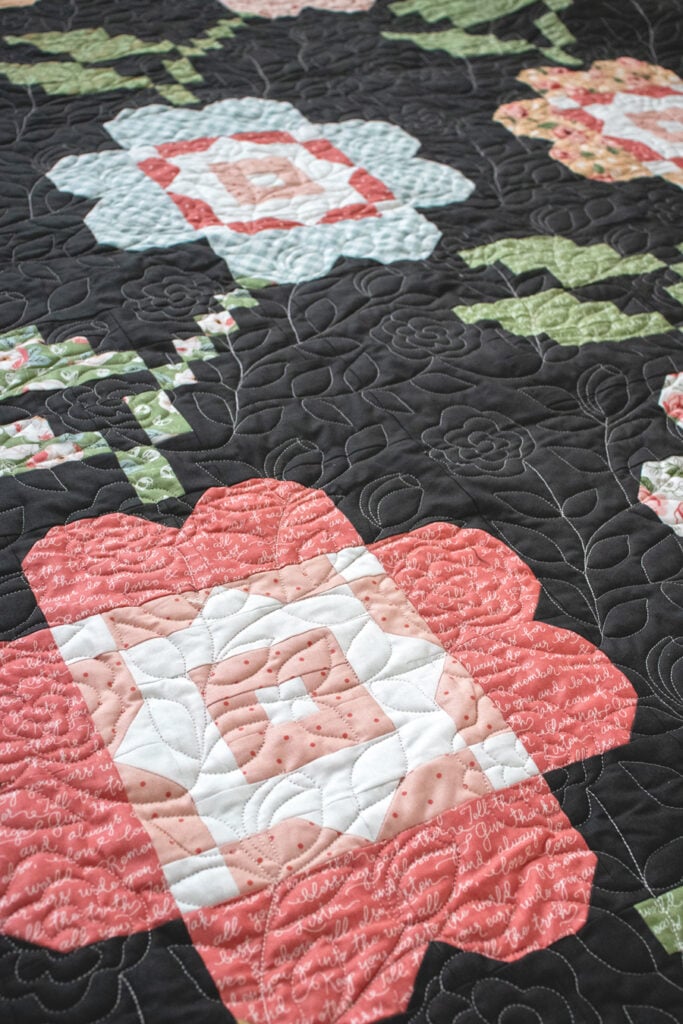 Have you ever made a quilt with a dark background like this? Let me know in the comments below.