The Lovey Dovey Quilt
"Spread a little love wherever you go." These are the words found on the selvage of my upcoming Love Note fabric collection. I definitely took that message to heart when it came to designing the new quilts, but especially Lovey Dovey.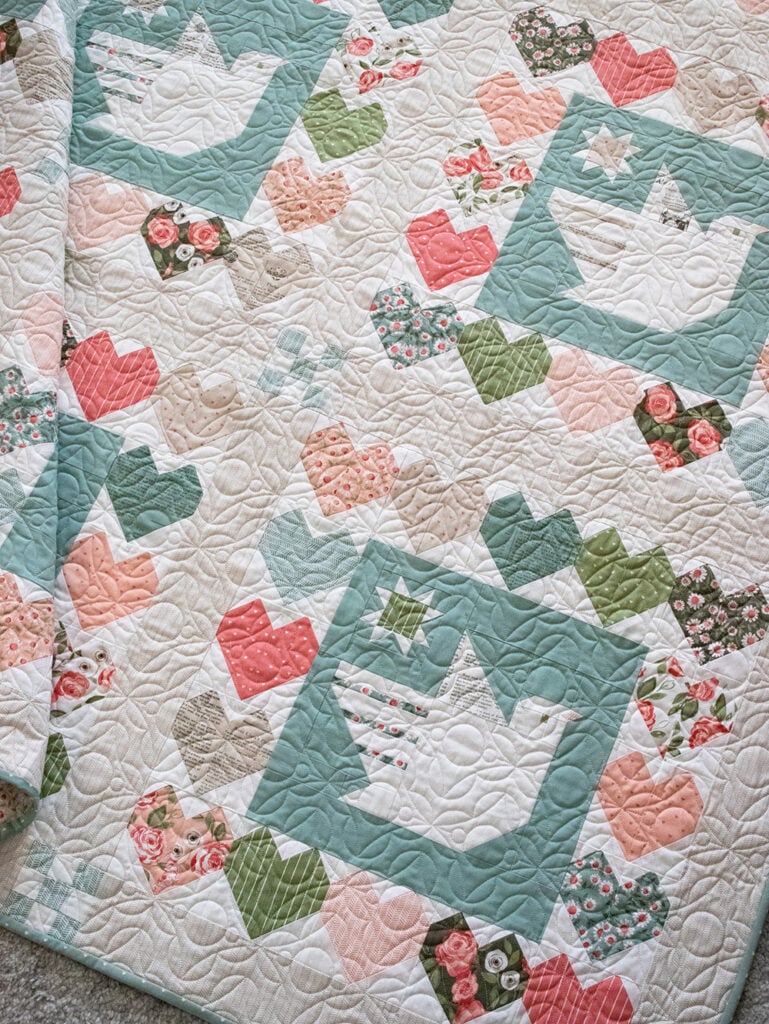 THE HEART QUILT BLOCKS
First there were hearts. 144 of them. These are the first step of making a Lovey Dovey quilt and I want to mention that it is especially important to trim these unfinished blocks to 4.5″ x 4.5″ as instructed in the pattern instructions. I know, I know, it is tempting to skip this step but don't! Otherwise, the hearts won't frame the dove block correctly…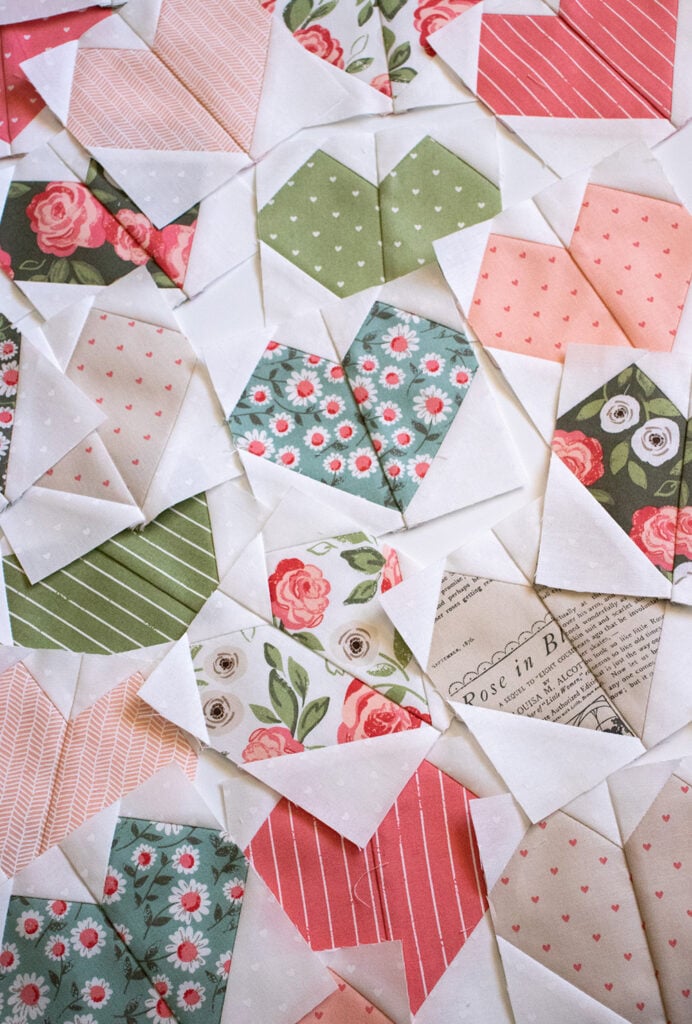 THE DOVE QUILT BLOCKS
The dove block is a little charmer, don't you think? Like the heart blocks, the key to piecing this one is to trim the units as you go–particularly, the striped-wing unit. It always takes extra time but is well worth it in the end. The dove block finishes at 12″ square before adding the heart units. Oh, and that blue background fabric? It's Moda Bella solid #9900-38 "Dusty Jade."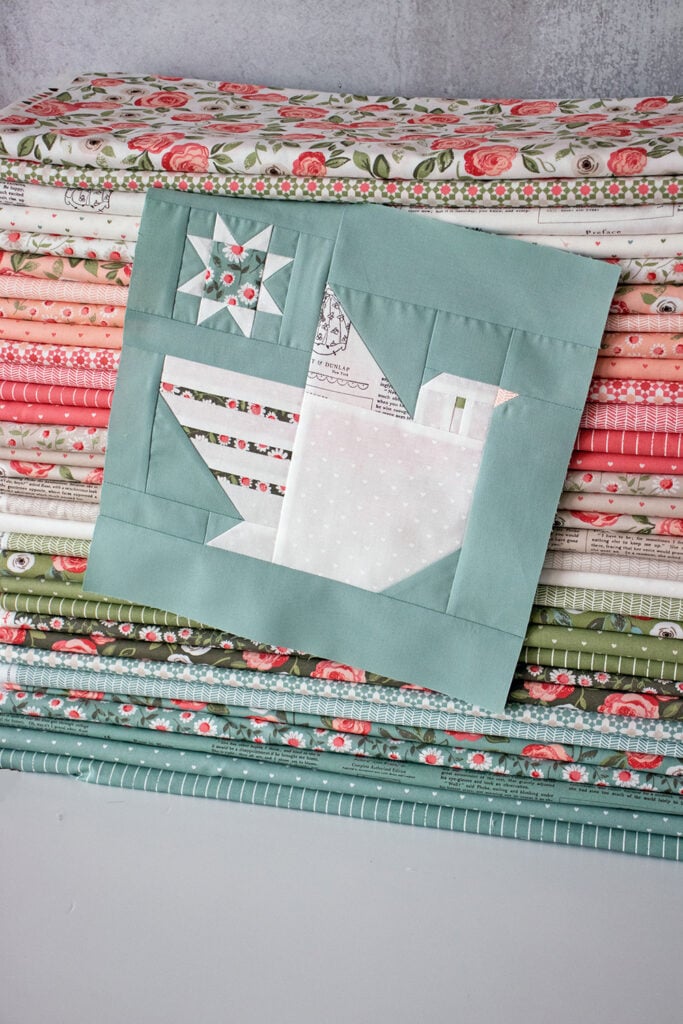 The Lovey Dovey quilt uses a combination of beginner techniques (i.e. half square triangles and easy corner triangles) and involves some piecing of small units. I would categorize it as intermediate skill level pattern. There is no FPP (foundation paper piecing) involved whatsoever, just traditional piecing. Here's a little snapshot of the blocks laid out with the taupe herringbone sashing strips + little blue nine-patch sashing posts all ready to be stitched together. Is it dreamy or what?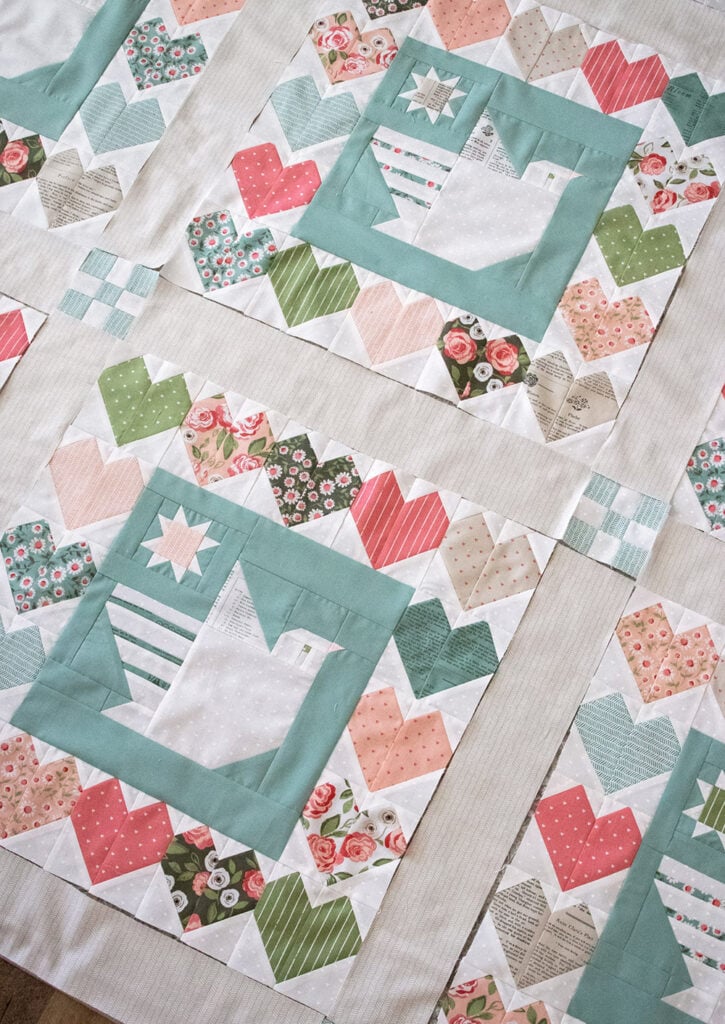 Here's the full quilt top mockup. Finished blocks are 20″ x 20″; finished quilt is 72.5″ x 72.5″.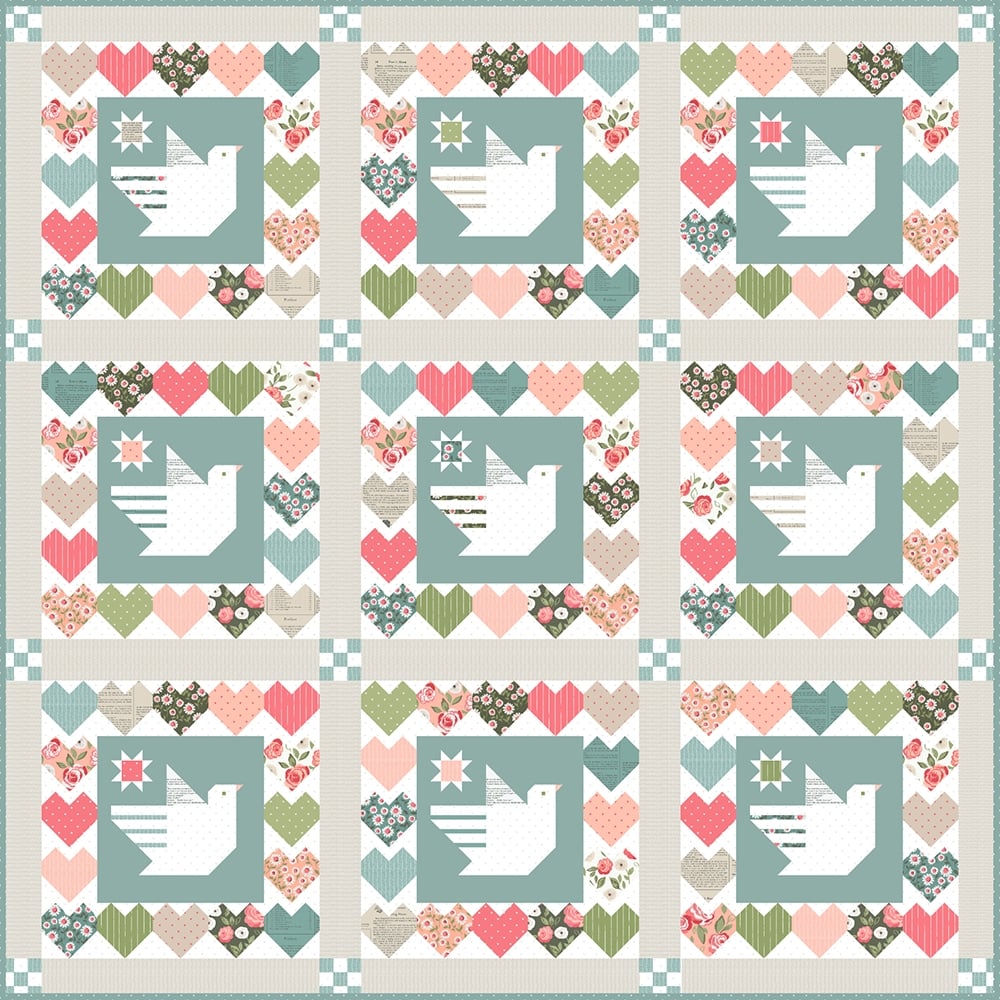 FINISHING THE LOVEY DOVEY QUILT
Once I finished piecing my top, I sent it to Kaitlyn at Knot and Thread for long arm services. I love having Kaitlyn pick the pantographs for me, it's always a fun surprise! This time around, she chose the "Retro Tile 2" pantograph by Karlee Porter at Intelligent Quilting.
I took about a million pictures but will refrain from posting them all.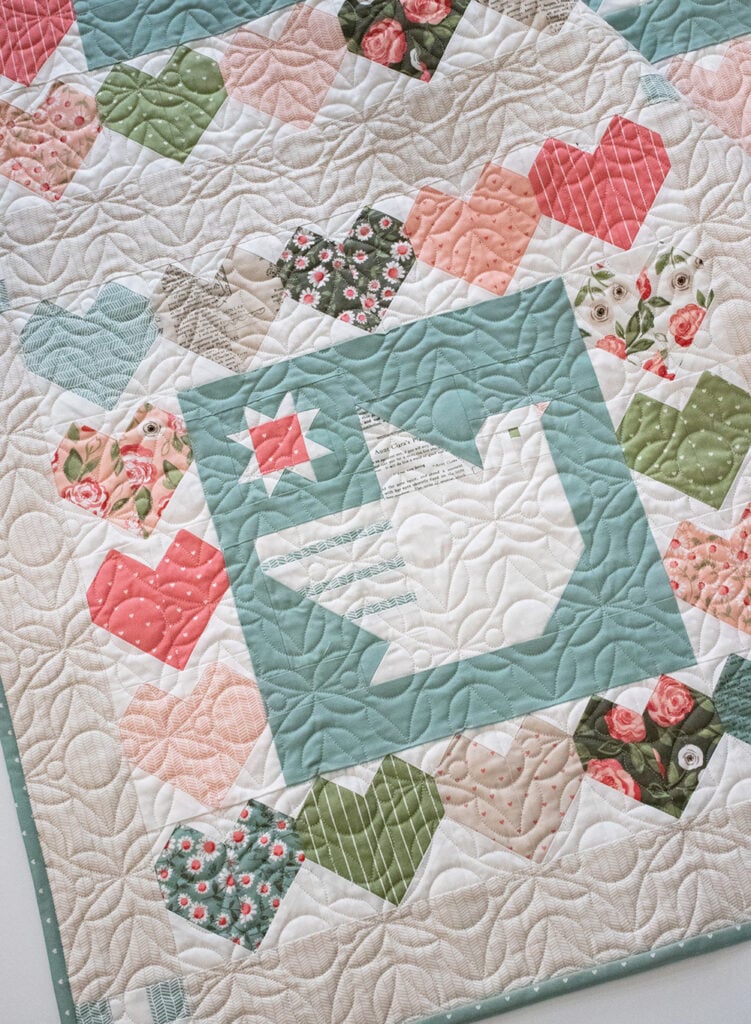 FABRIC KITS
If you are interested in a kit, check in with your favorite local or online shop to reserve one. Fun fact – Moda will be offering a boxed kit for Lovey Dovey–so you can specifically request that boxed kit option with your shop. I will carry a few boxed kits in my shop and have preorders up now for anyone interested. I anticipated shipping the kits in December 2021. (The fabric is due to arrive some time in November but delays have been the norm since the pandemic started.)
BINDING THE LOVEY DOVEY QUILT
I bound this quilt quickly using my favorite machine binding method (full tutorial found here). It sure is nice to be able to crank out a binding and feel so good about the quality.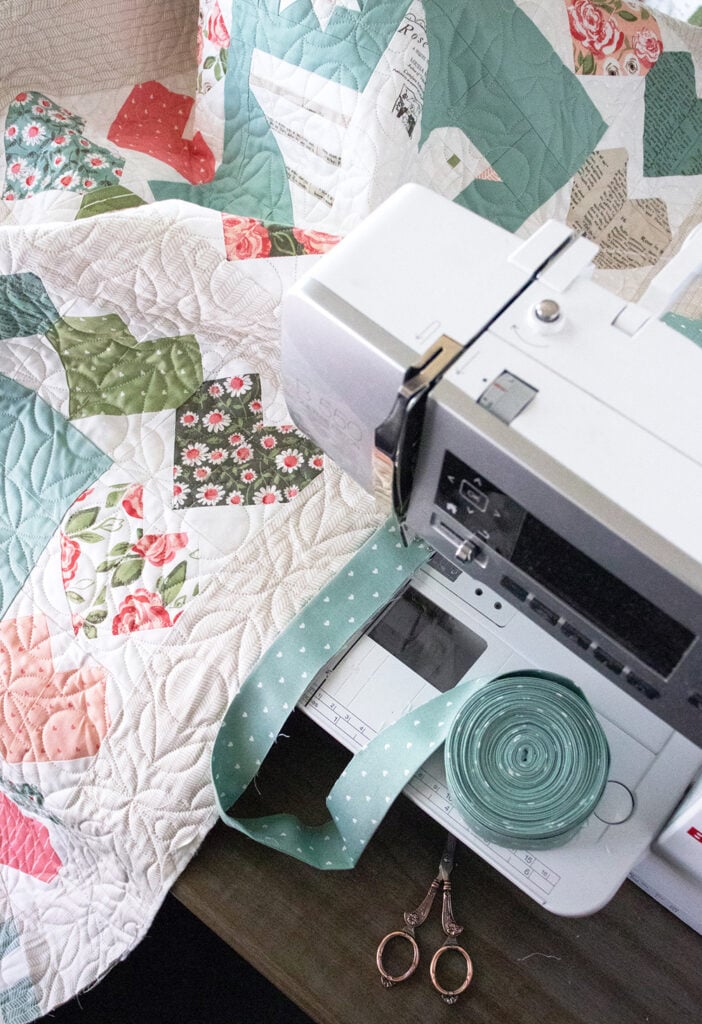 Do you have any question about the Lovey Dovey quilt, pattern, or boxed kit?
---
Like this post? Drop your email in the box below to get new post notifications via email.