Sewcialites Quilt Along: Free Block of the Week (Block 30)
Happy Friday! Here's the newest block in the Sewcialites Quilt Along. Can you believe there are only six weeks left? Today's block is brought to you by Camille Roskelley of Thimble Blossoms. Block 30 is "Gratitude."
Sewcialites Quilt Along Block 30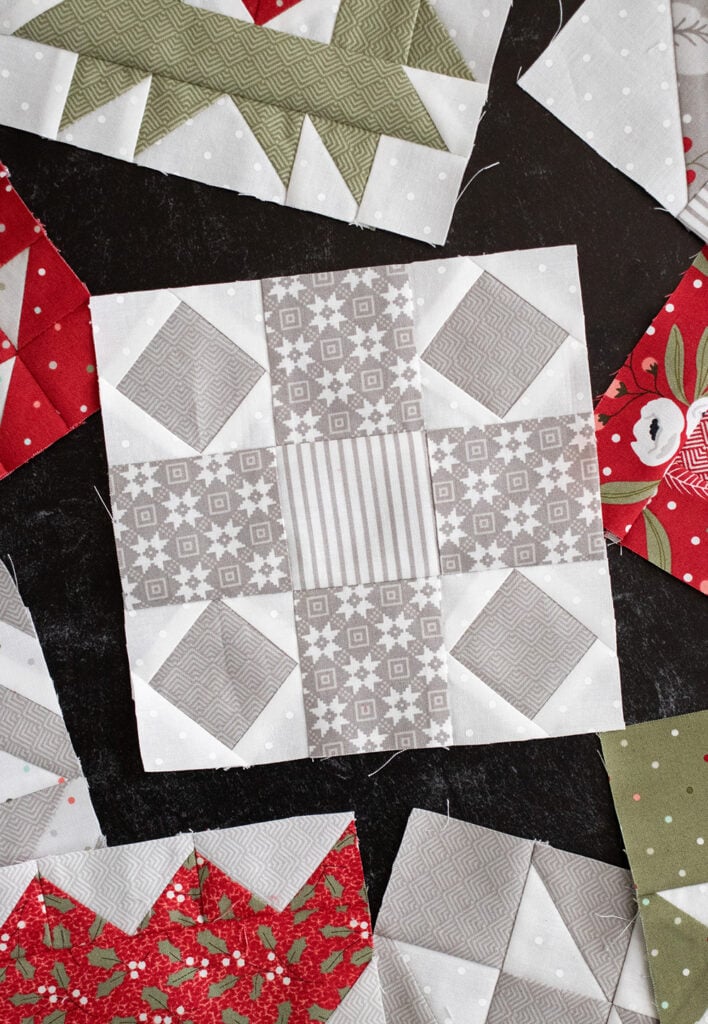 The Fabric + Layout
I'm using my upcoming Christmas Morning fabric collection for Moda (due in shops July). I'm making 40 Sewcialites blocks total (a few extras) and dividing them into groups by color: 10 red blocks + 12 green blocks + 16 grey blocks + 2 low volume. I keep them organized in their color groups since they will be grouped together in the final quilt layout. Today's block belongs to the "grey" pile. For a block tutorial, visit Fat Quarter Shop's post here.
Are you Quilting Along?
Share your Sewcialites quilt blocks using the hashtag #SewcialitesQAL. You could win a fabulous prize from Fat Quarter Shop by sharing your blocks on Instagram–be sure to tag them in your post to enter to win.
Here is the full Sewcialites Quilt Along schedule + Pattern Archive:
Block 31: TBA by Susan Ache
Block 32: TBA by Chelsi Stratton
Block 33: TBA by Lori Holt of Bee in My Bonnet
Block 34: TBA by Carrie Nelson
Block 35: TBA by Anne Sutton of Bunny Hill Designs
Block 36: TBA by Corey Yoder of Coriander Quilts