Love Note Fabric (Matching Solids)
Hello, fabric lovers! I'm popping in with all the good details about matching solids for my upcoming Love Note fabric collection. This sweet little group is expected to arrive in shops November-ish 2021.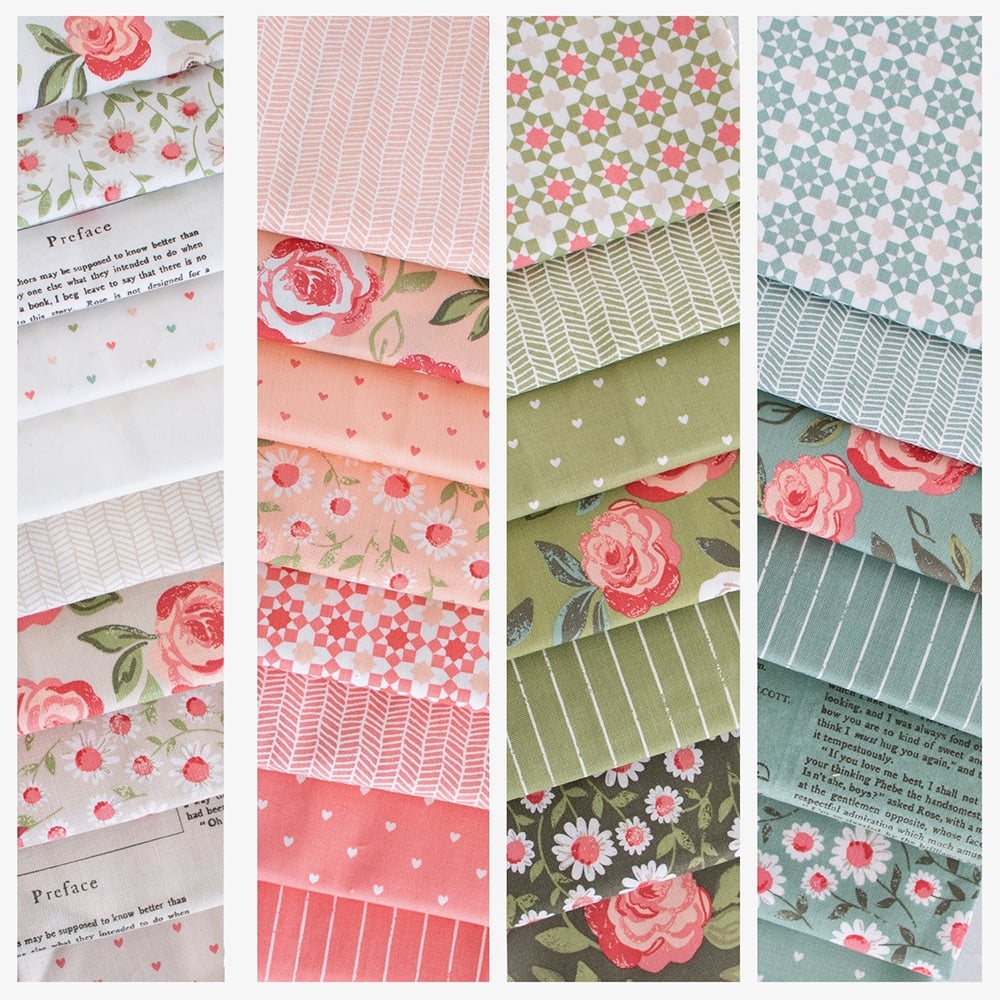 A Closer Look at the Love Note Colorways
First, let's take a look at each color group and the print details. I put a lot of thought into every collection and that includes adding a design or two that read as solid and can be used for backgrounds, sashings, and accents. Look for my notes about these in each color grouping!
"Cloud" White + "Dove" Taupe
These soft neutrals are a must-have for any fabric stash. The "Lovey Dot" hearts make the BEST backgrounds and are used in all of the new Love Note quilt patterns. (The multicolor-on-white and white-on-white "Lovey Dots" seen below are the most commonly-used backgrounds in the collection.) I also found myself frequently using the white-taupe herringbone as an accent/background/sashing for many of the quilts. It reads somewhat as a solid while adding a wonderful bit of dimension.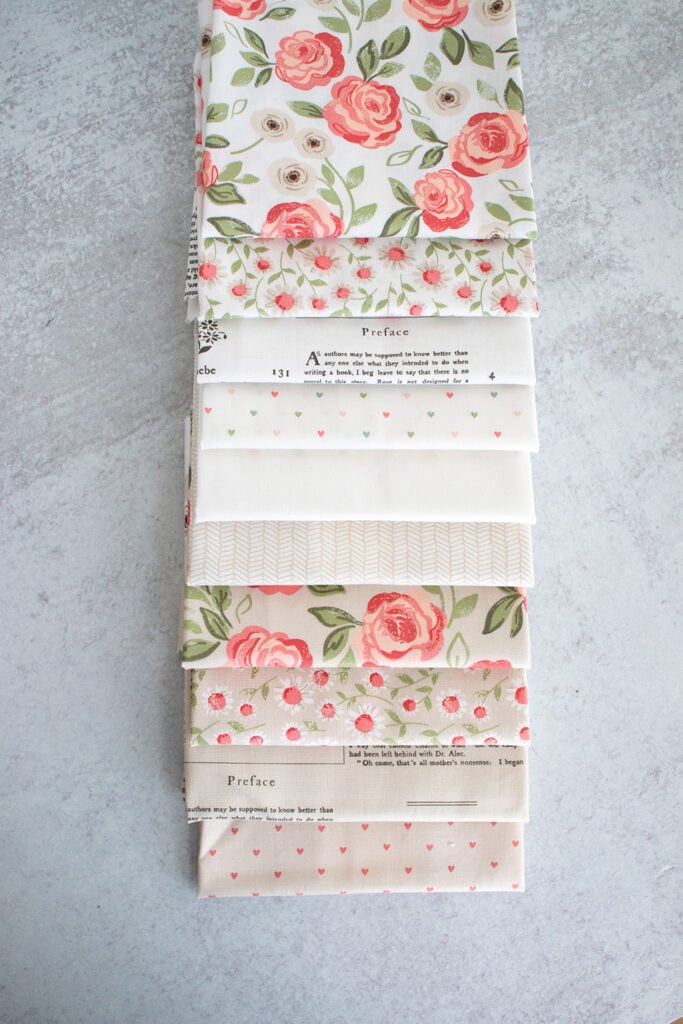 "Grass" and "Olive" Green
Greens always add warmth and balance to a collection. The olive green is new for Lella Boutique and adds drama and contrast to the group overall. Notice the distressed stripe in this grouping!! As many of us already know, striped prints have become a popular choice for sashing or quilt bindings–and quite deservedly so.
"Sweet Pink" and "Tea Rose" Pink
It's no secret I love pink and many of my collections are full of it! These pinks are warm and happy hues that any pink lover is sure to swoon over.
"Dusty Sky" Blue
This might be my favorite blue yet! It's soft, muted, and very classic in feel. The blue herringbone shown below is another print I found myself using a lot when mocking up quilt backgrounds/sashing/accents. Of course, the floral prints are the real stars of this collection and should be pointed out as well. They tend to be a favorite for all of my quilt blocks and an obvious choice for backings!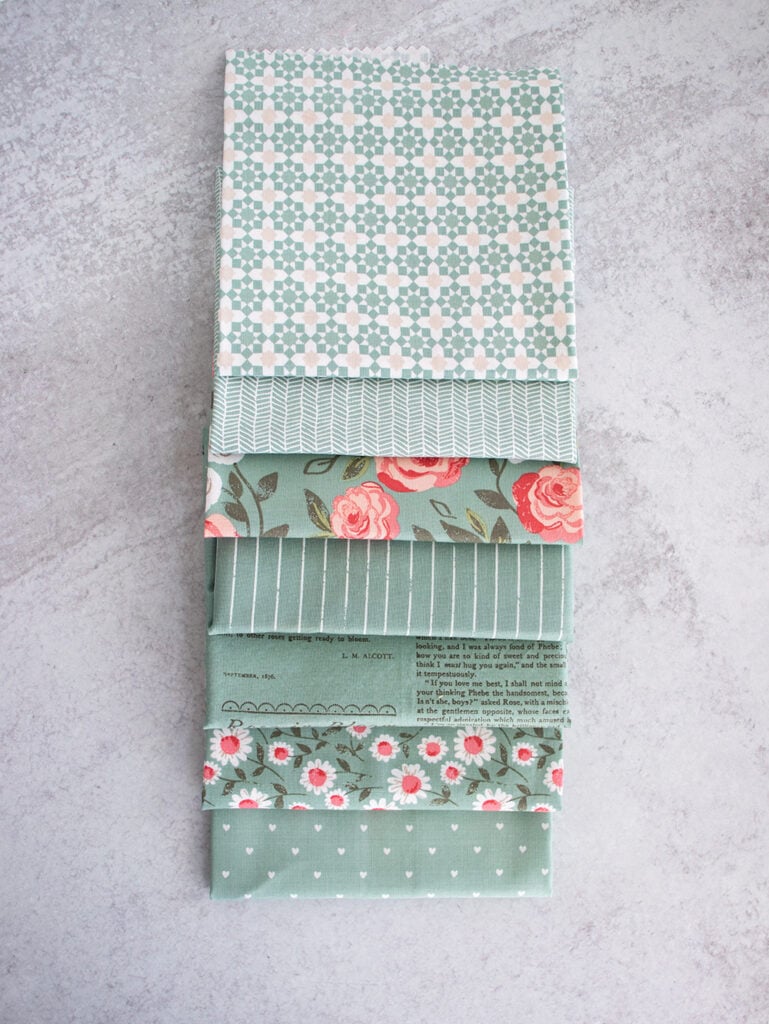 Matching Solids
As you have seen, Love Note already has a few near-solids that make great backgrounds, accents, and sashings. That being said, it is always helpful to know which Moda Bella Solids and BasicGrey Grunges coordinate with any collection, especially as the yardage becomes more difficult to find. Here are the matching solids for Love Note fabric as shown below: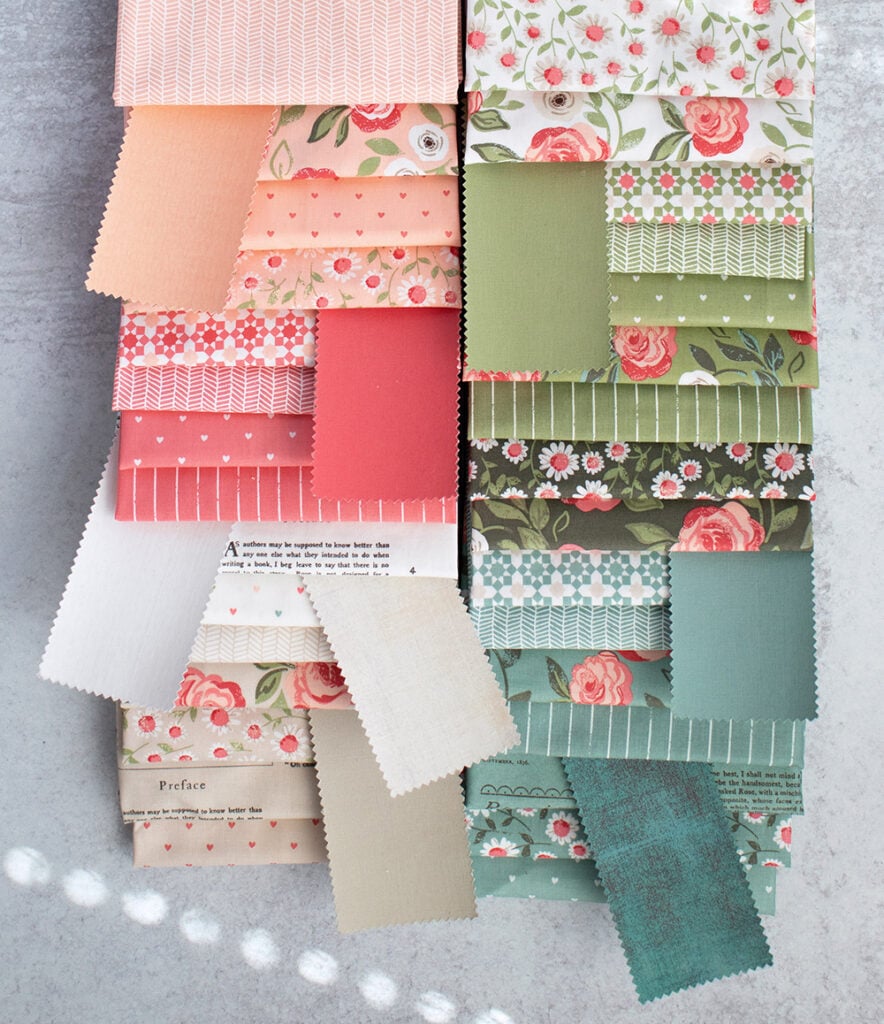 Moda Bella Solids:
9900 297 "Peach Blossom"
9900 299 "Flamingo"
9900 98 "Bleached"
9900 241 "Flax"
9900 172 "Circa Celadon"
9900 38 "Dusty Jade"
BasicGrey Grunge coordinates:
30150 91 "Vanilla"
30150 84 "Avalanche"
I'm dying to find a project to incorporate that Avalanche Grunge into! Isn't it beautiful? Which Love Note colorway is your favorite? Let me know in the comments!
---
Like this post? Drop your email in the box below to get new post notifications via email.